Last updated on August 27th, 2023 at 04:40 pm
Statice, or Limonium sinuatum, is a tender perennial from the Mediterranean that we grow as an annual flower in the cut flower garden. These interesting blooms have strong thick stems, and tissue paper like flowers that are perfect for drying. Learn how to dry statice, and use these unique and attractive flowers in your dried flower arrangements.
One of the benefits of growing statice plants is that the flowers can be used both in the fresh and the dried state. This is especially important for flower farmers, who can make the most of the many flowers that they grow.
Statice flowers are very natural and wildflower-like in their appearance, making them a good choice for everlastings.
These flowers are easy to germinate, easy to grow, and also very easy to dry.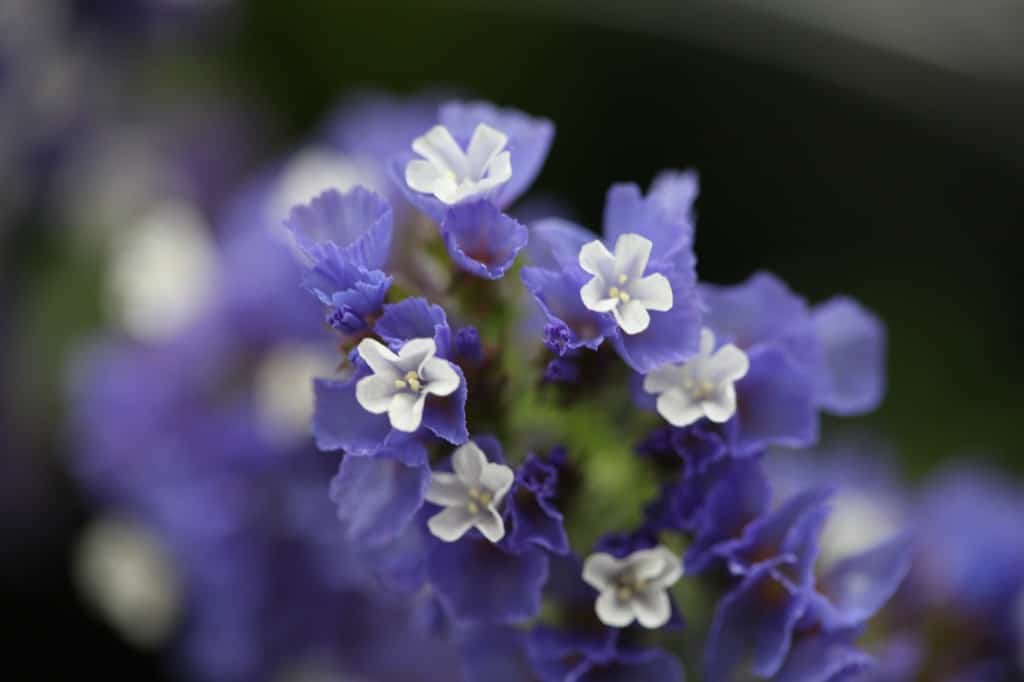 Is Statice A Dried Flower?
Statice, also known as sea lavender, is a fresh flower that can easily be dried.
It is a great flower that can be used in both the fresh and dried state.
The statice flower is beautiful in the fresh state, and the colourful blooms can be used in fresh bouquets and floral arrangements. It grows all summer long in the cutting garden, putting out new stems on an ongoing basis.
The statice flower in the dried state holds it's colour and stem strength. To dry the flower, it's important to use the right right harvesting and drying techniques.
After the statice flower has gone through the drying process, it can then be used as a dried flower.
Statice is a popular dried flower due to a tendency to dry very well and maintain it's shape and colour.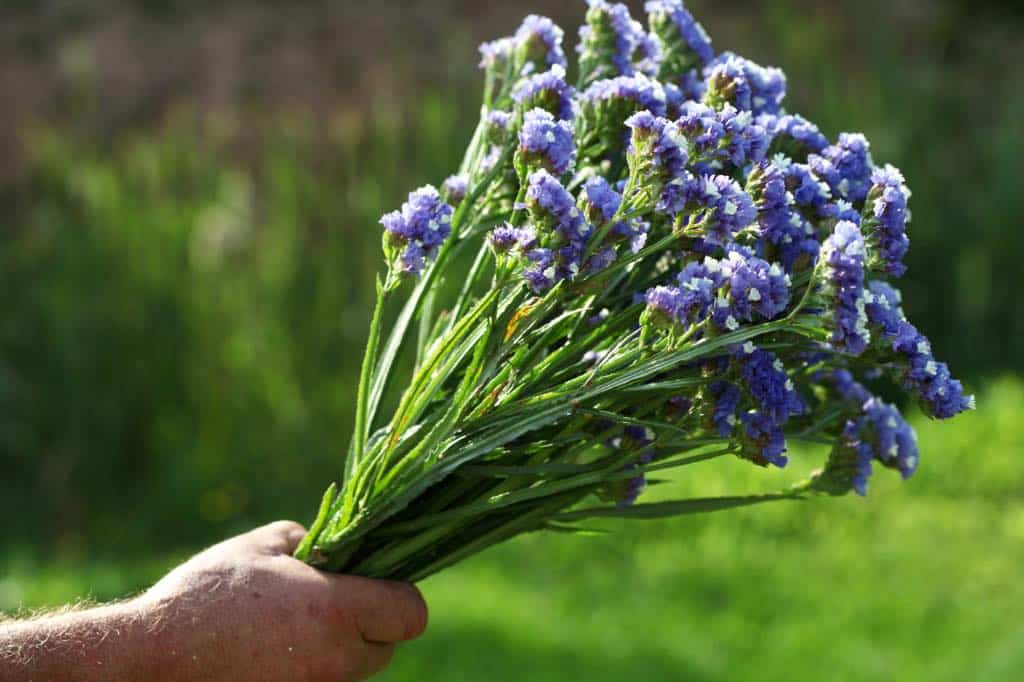 For more information on how to grow statice, check out this post:
HOW TO GROW STATICE FROM SEED TO BLOOM.
How To Harvest And Dry Statice Flowers
Statice is picked in the fresh state. Let's have a look at some considerations for harvesting and drying statice flowers.
Best Time To Harvest For Drying
There is a particular time that one should be harvesting statice, for use in either the fresh or dried state.
Statice should be harvested when the blooms are mature. If harvested in an immature stage of growth, there is a chance that the flowers will wilt.
An indication of maturity on the statice flower is the presence of the tiny white blooms that open on top of the flower. These small white blooms are actually the statice flowers.
The coloured parts in the flower head are the calyx of the flowers.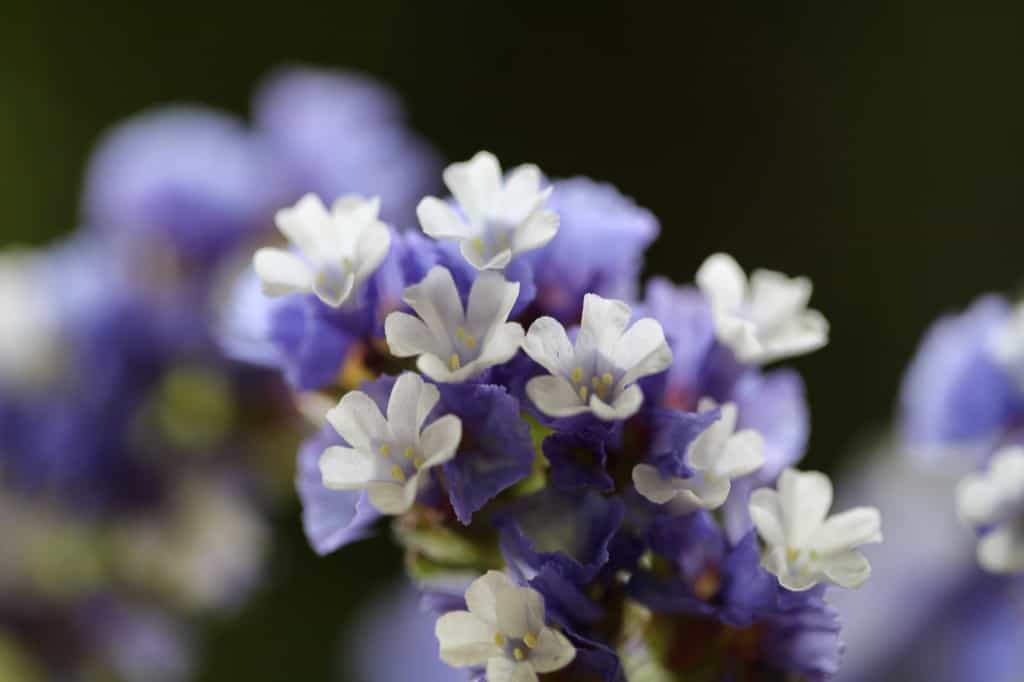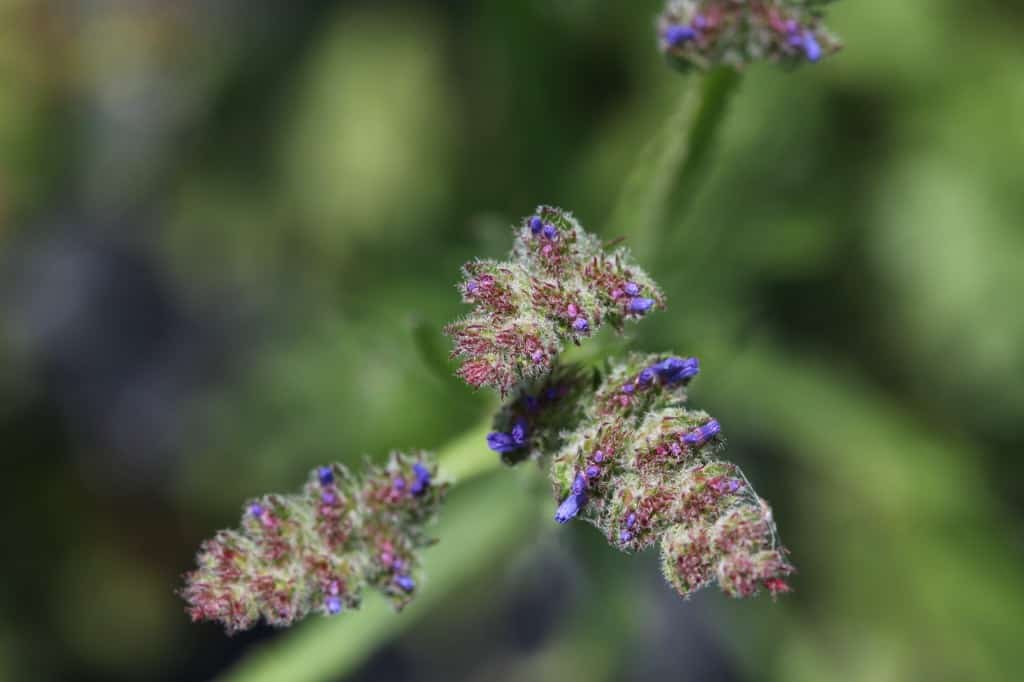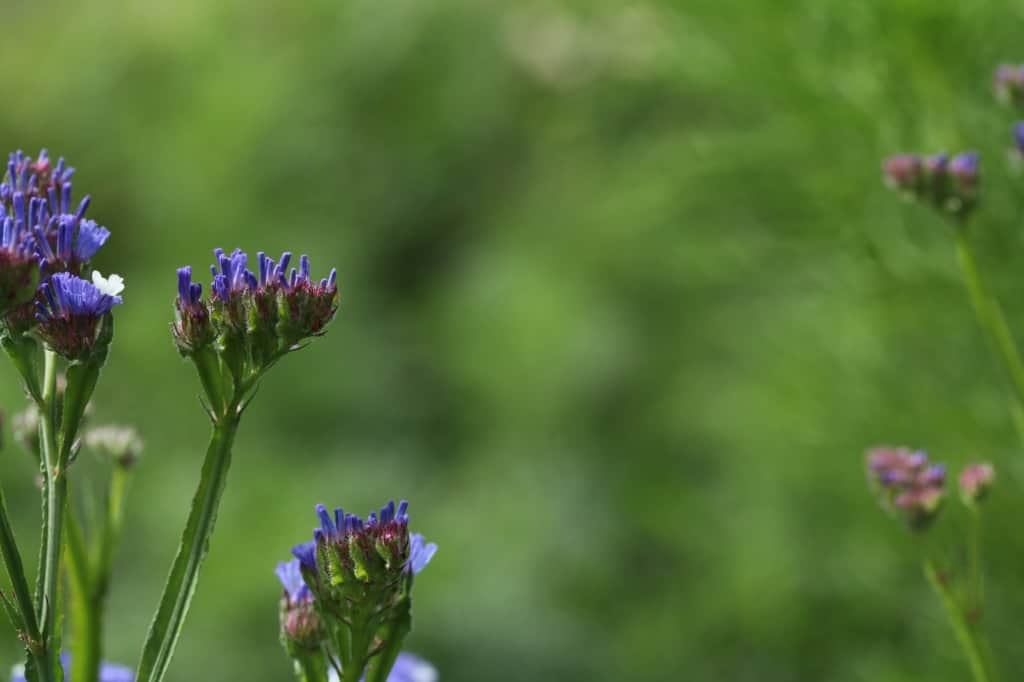 When the tiny white flowers are open, the flower is mature and less inclined to wilt.
It is also a good idea to harvest the blooms before the coloured calyx starts to fade.
In their freshest state, statice flower heads have a beautiful intense colour. You definitely want to capture the intense colour and preserve it in the dried flower form if you can.
As the flowers start to age, the color starts to fade, and the white blossoms fall off. When you seed this, you will know that the flower is not in the freshest state for harvesting or drying.
Harvest statice on a dry day if possible, and in the cooler part of the day. Make sure that the morning dew has dried off any flowers before harvesting, especially if harvesting in the early morning.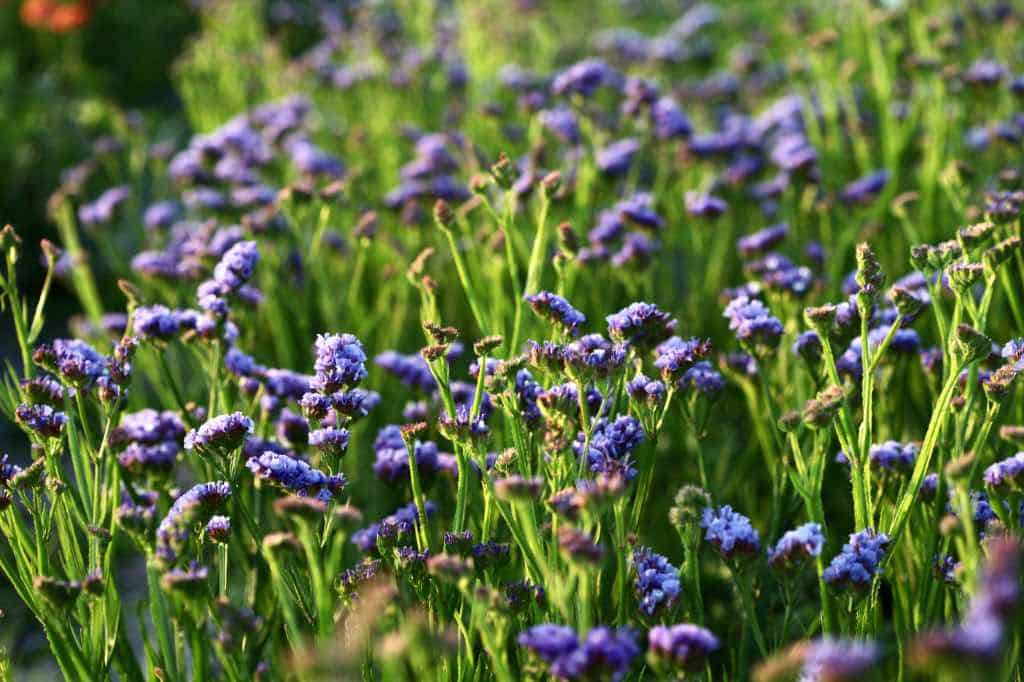 Where Do You Cut A Statice Flower For Drying?
For nice long stems, cut deep into the plant, right down to the end of the stem coming from the plant rosette. This is the mound of leaves at the base of the plant.
Not only will this technique give you a long stem to work with, it will also encourage more growth from the plant and stimulate the formation of new statice stems.
Have a clean bucket of fresh water on hand to place the freshly cut stems directly into the water.
Strip off any leaves from the lower third of the stem which could go under the water in the bucket. It's important never to have leaves submerged in your fresh bucket of water for sanitary reasons.
I generally use a holding solution in my bucket, which helps to condition and hold the stems in their fresh state.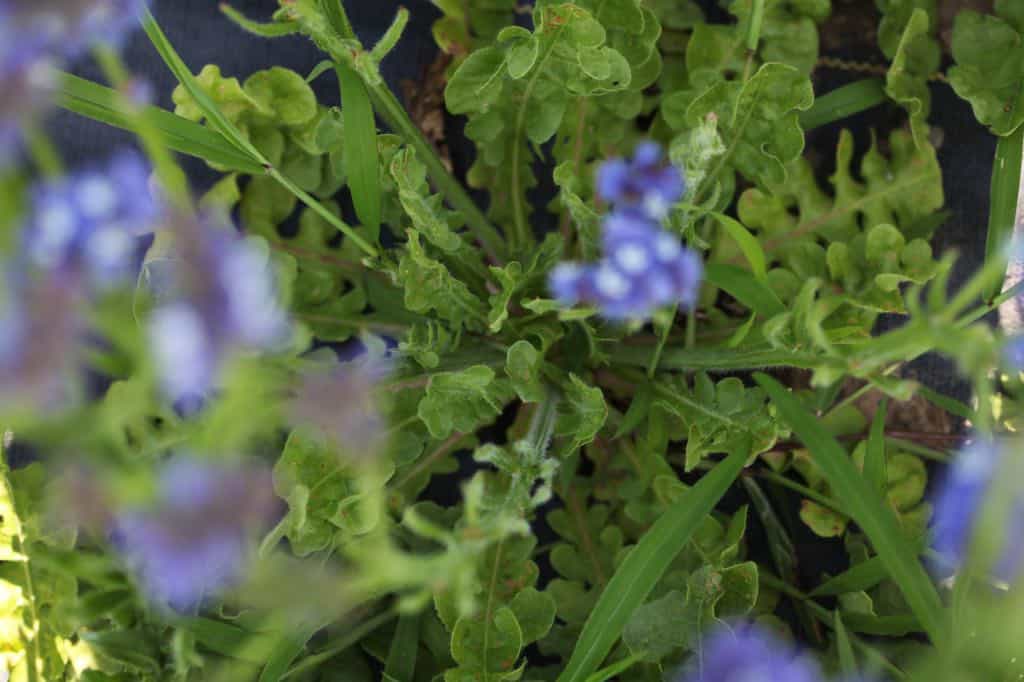 How Do You Preserve A Statice Flower?
Here are several considerations for preserving statice flowers.
Pick Statice In The Freshest State
Pick statice in the state of optimal harvest as discussed, when the blooms are at their most vibrant coloring and before they begin to fade and set seed.
Picking in this state will help to preserve the colour in the dried flowers, as well as supply the strongest and sturdiest flowers for drying.
When picking your statice flowers, it's important to know from the beginning whether you plan to dry the harvested blooms.
The reason for this is that the drying process should be initiated after harvest and conditioning, rather than waiting until the flowers are several days old.
All flowers will dry best, and be preserved best, if dried in their freshest state.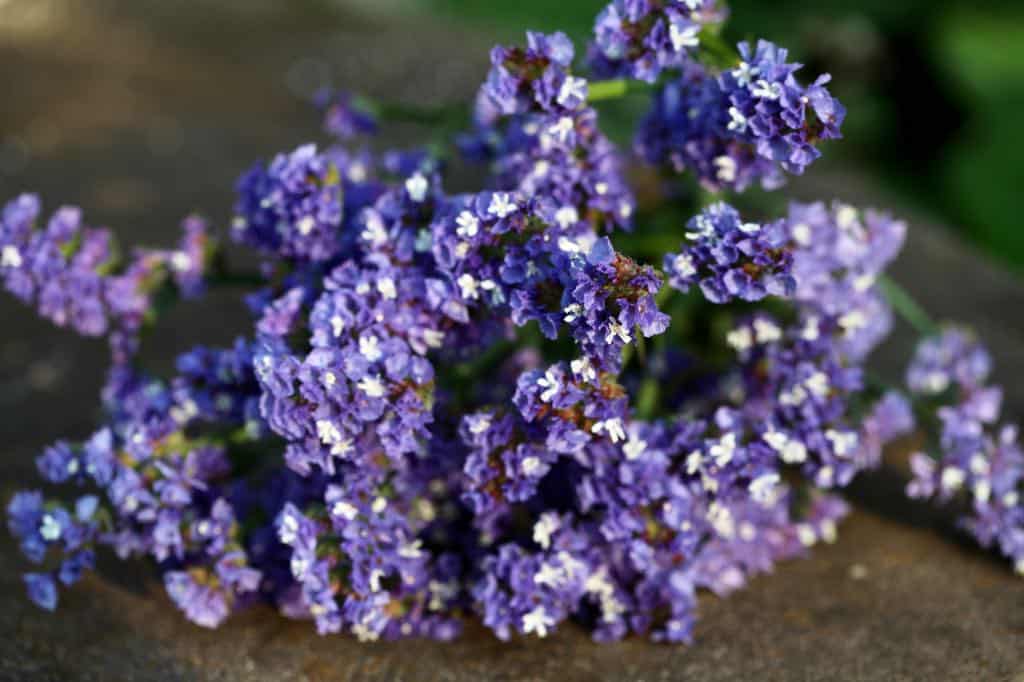 Condition Statice Flowers Before Drying
Another important consideration in the process of drying statice is to condition the statice stems and flowers before beginning the drying process.
Conditioning flowers is a process that should be provided to all cut flowers, regardless of whether you plan to use them in the fresh or dried state.
Conditioning involves placing the freshly cut stems into a container of water or conditioning solution, and allowing the stems to hydrate and soak up the solution for several hours or more.
I will often condition my flowers for twelve hours or more, sometimes leaving them in the solution overnight.
While the flowers are soaking up the water or conditioning solution, ensure that they are placed in the shade or out of direct sunlight, and in a cool place if possible.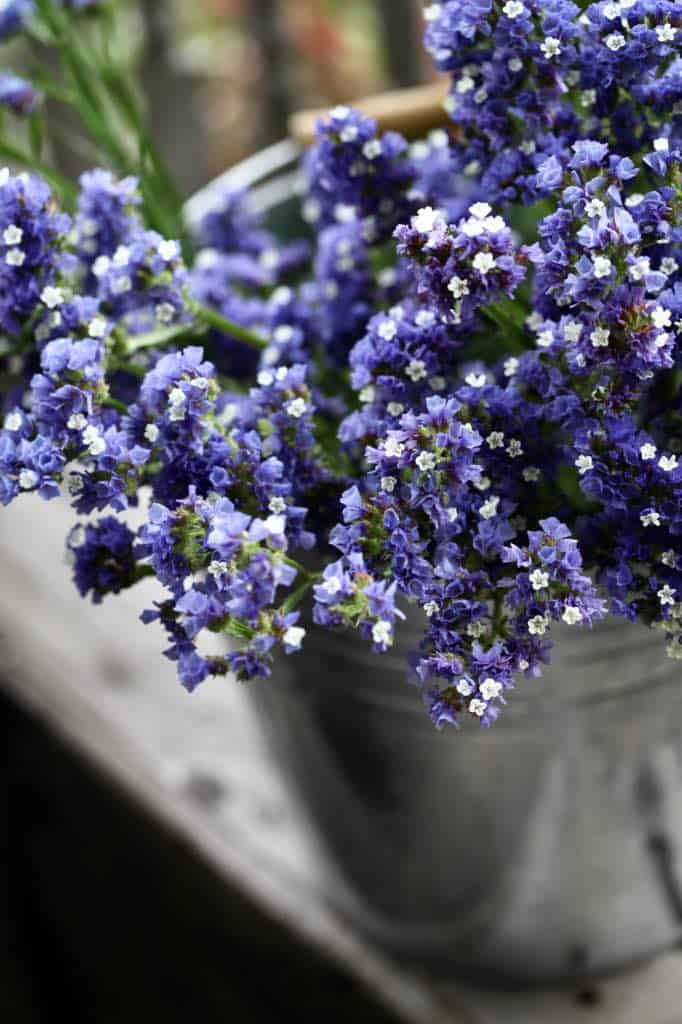 I use a solution called "Chrysal Transport and Display, Professional 2″ to condition all my cut flowers. Conditioning makes a big difference in the longevity of the cut flower post harvest, increasing vase life significantly.
Add one capful of this solution to 1.5 gallons or 6 litres of water. Also make sure that your containers are well cleaned prior to usage.
Conditioning prior to drying adds to the quality of the foliage and flowers being dried. The conditioned and prepared statice flowers will be in their freshest and most hydrated state, and will be perfect for drying.
The end result will be a better quality dried flower.
How To Dry Statice Flowers
There are a number of different ways to dry statice flowers with great results.
To learn more about drying flowers in general, including the statice flower, refer to this post: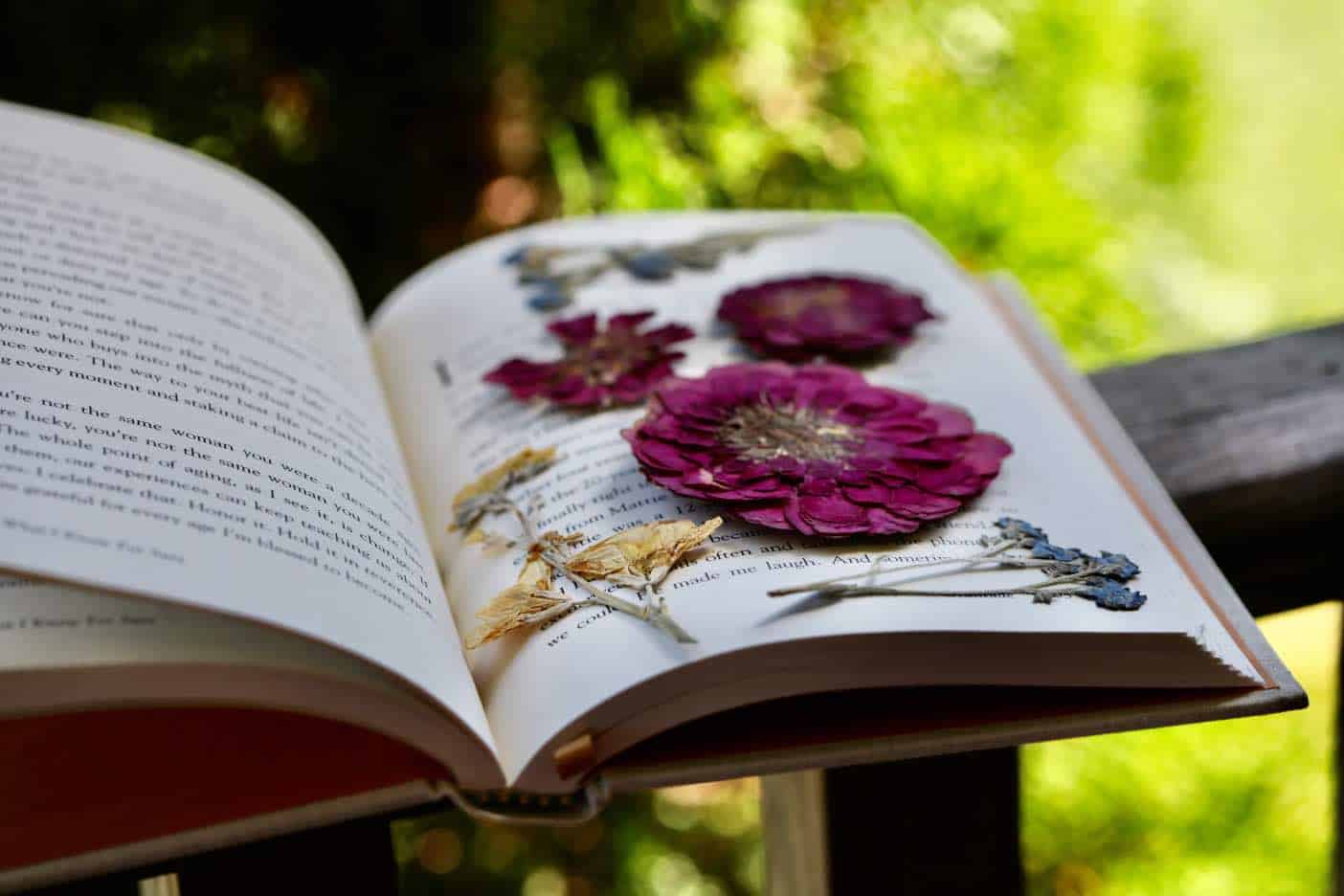 Let's now have a look at several different techniques for drying statice.
Dry Statice By Hanging To Dry
Hanging statice to dry is by far the easiest way to dry these flowers. This technique involves air drying and hanging the flowers upside down.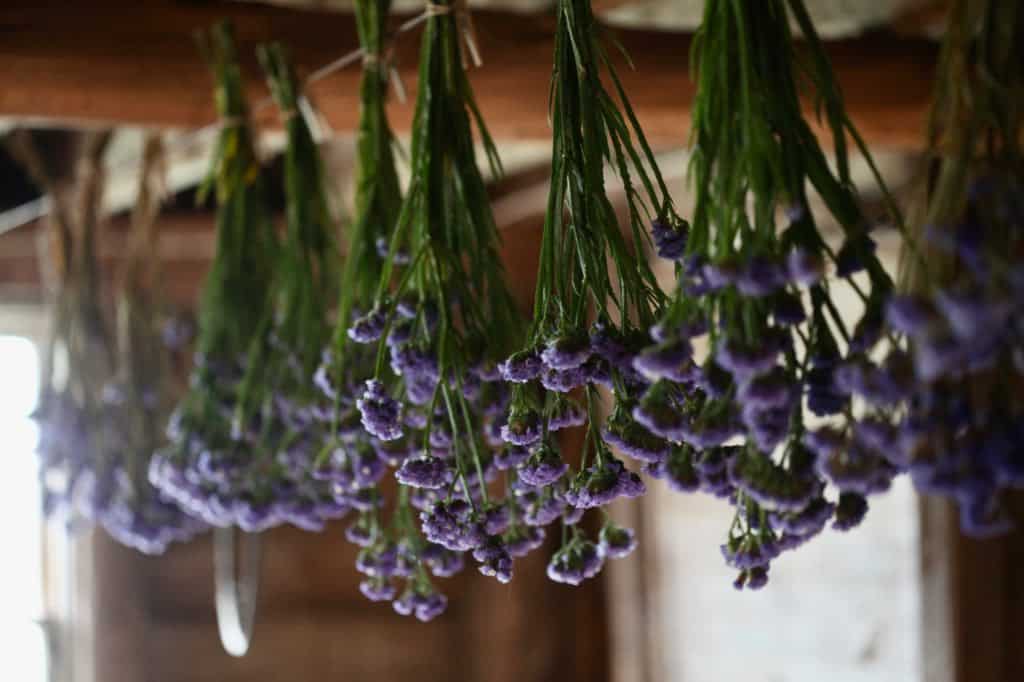 For more specifics on hanging statice to dry using this technique, especially with how to set up a drying line, check out this post:
HOW TO DRY FLOWERS UPSIDE DOWN – PRESERVE YOUR BLOOMS
Process for hanging statice to dry:
Be sure to condition your statice before hanging it to dry.
Hang your statice in a dry place that is out of full sun or direct sunlight. The best location is a dark room, which is warm, dry, and has good air circulation.
You can hang from almost any surface that allows the flowers to hang, such as a hook, a rack, an inverted wire basket, a coat hanger, or a specially designed hanging line.
If hanging in larger amounts, a special hanging line is ideal, and will have the strength to hold many bundles of flowers.
To hang upside down, bundle together small bunches of statice, in groups of five to six stems. Tie the bundle with an elastic band, which will help keep the stems together as they shrink in diameter and dry.
This elastic or rubber band can also be used to help secure the bundle of flowers to the drying line with a string or a clothes pin.
If you are growing multiple colours of statice, bunch the same colours together, as this makes for easier storage and use post drying.
Make sure to provide a space between the bundles as they hang, to allow for air circulation.
Drying time is about two weeks.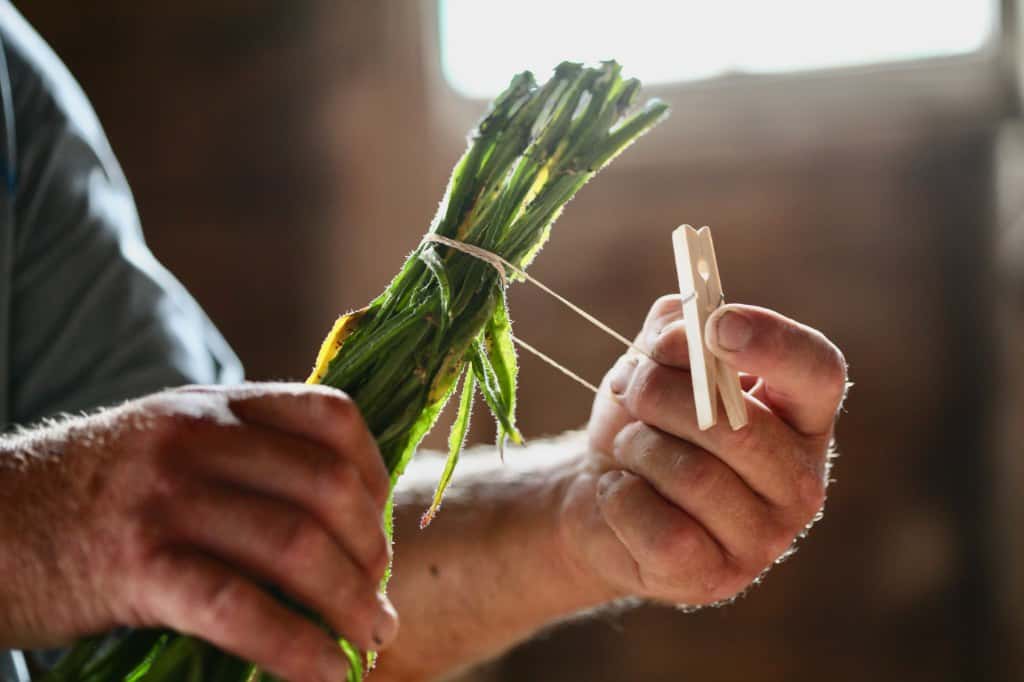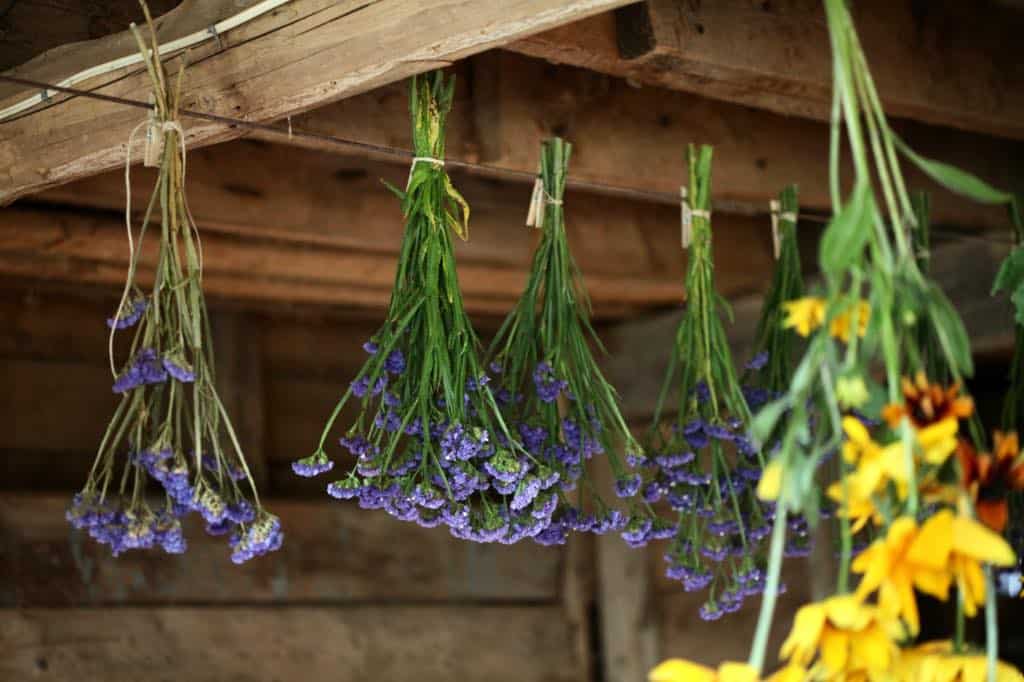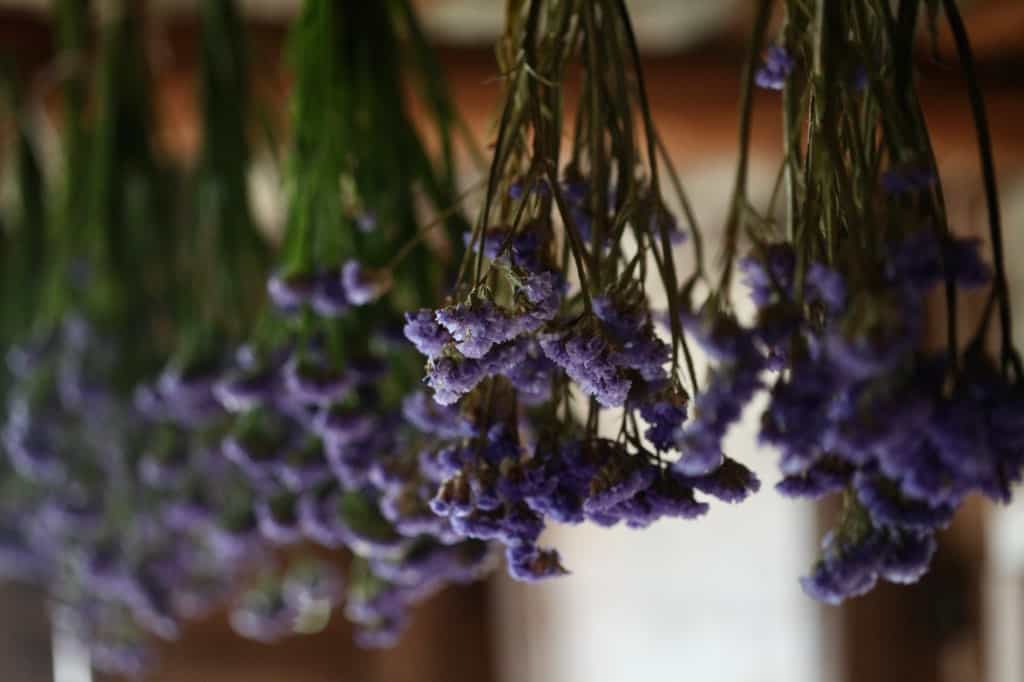 Pressing Statice Flowers
Pressing statice flowers is another way of drying them. The flowers become dried as they are slowly pressed flat.
Statice is an excellent flower for pressing, maintaining it's colour in the final product.
Pressing creates a beautiful form, and there are many different ways to use the pressed statice.
For more specifics on pressing flowers, you can read about the process in this post: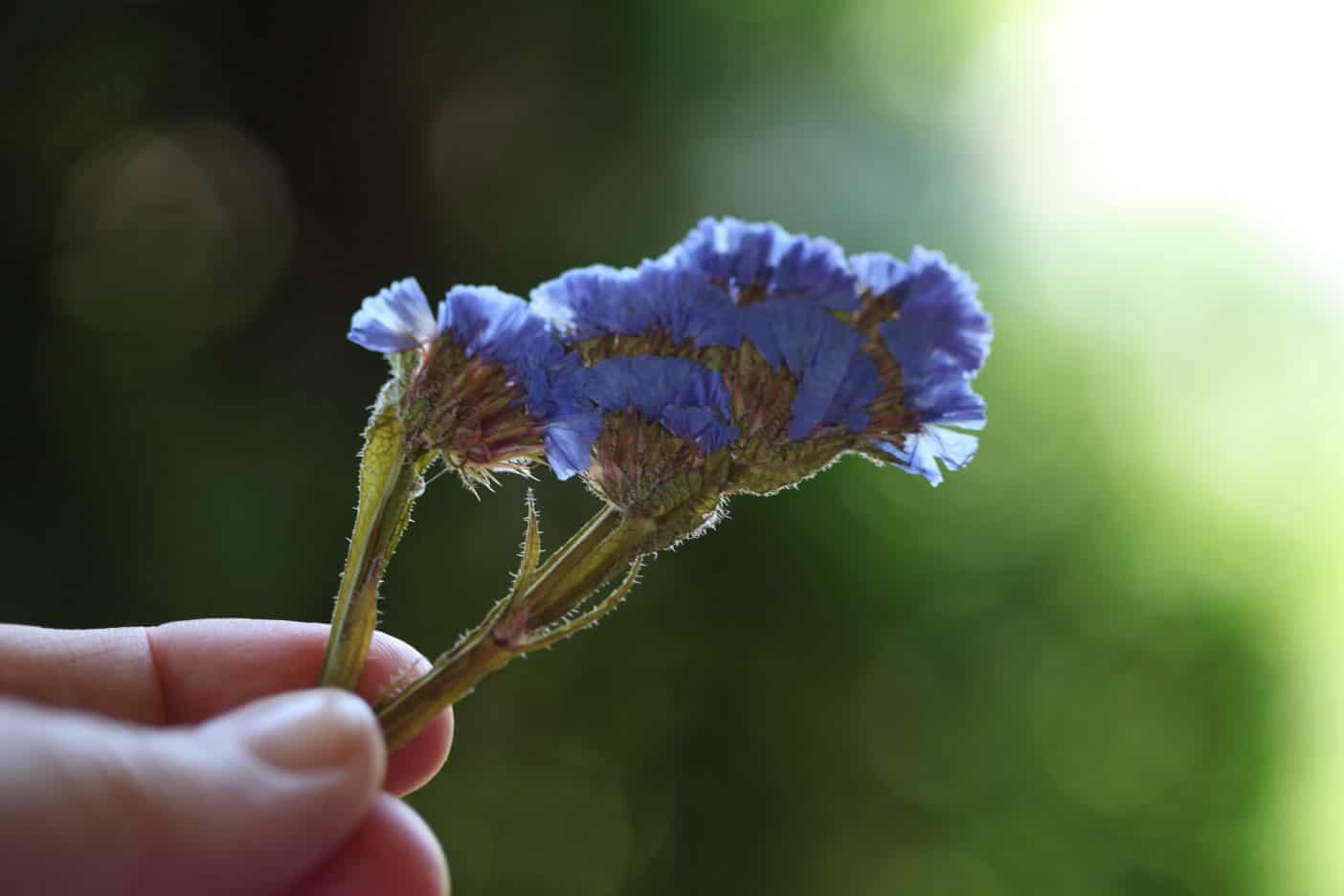 There are a number of different ways to press flowers, and you can use these same techniques to press statice flowers.
Process for pressing statice flowers:
Press statice blooms that are dry. Moist flowers will likely lead to moulding.
Place the statice between absorbent paper, such as tissue paper.
Insert the paper containing the statice inside your chosen pressing device, such as a book or a flower press.
If using a book, ensure that there is pressure applied to the outside of the book, such as placing the book back into the bookcase, or underneath a weighted pile of books.
My favourite way of pressing statice is using a DIY flower press, with solid and strong wooden ends which make pressing a breeze.
You can also purchase a ready made flower press.
Pressing takes a little more time than hanging to dry, and can take up to a month or more.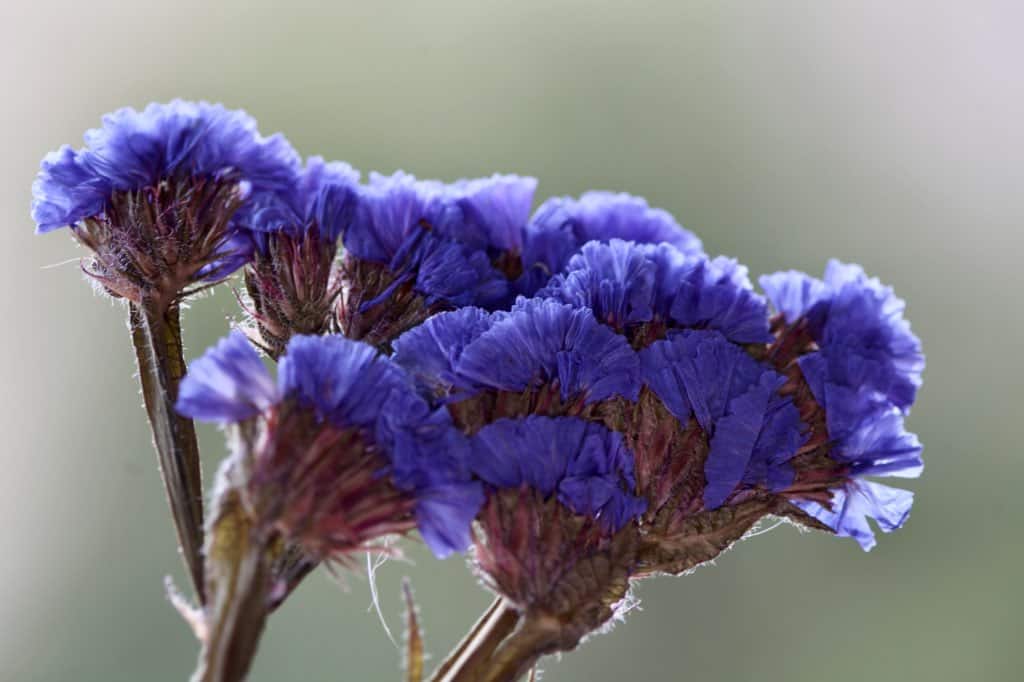 Drying Statice Upright In A Vase
This technique also works well, and you get to enjoy the flowers as they dry upright in a vase.
Process for drying statice upright in a vase:
Prior to using this technique, make sure that the statice flowers have been properly conditioned.
After conditioning, set the flowers in a vase which has several inches of water in the bottom.
Allow the flowers to soak up the water, and then do not add any more water to the vase.
The flowers will now be hydrated, and will be in their best condition to dry in place in the vase over a period of several weeks.
Once fully dry, remove from the vase and wrap in paper for storage.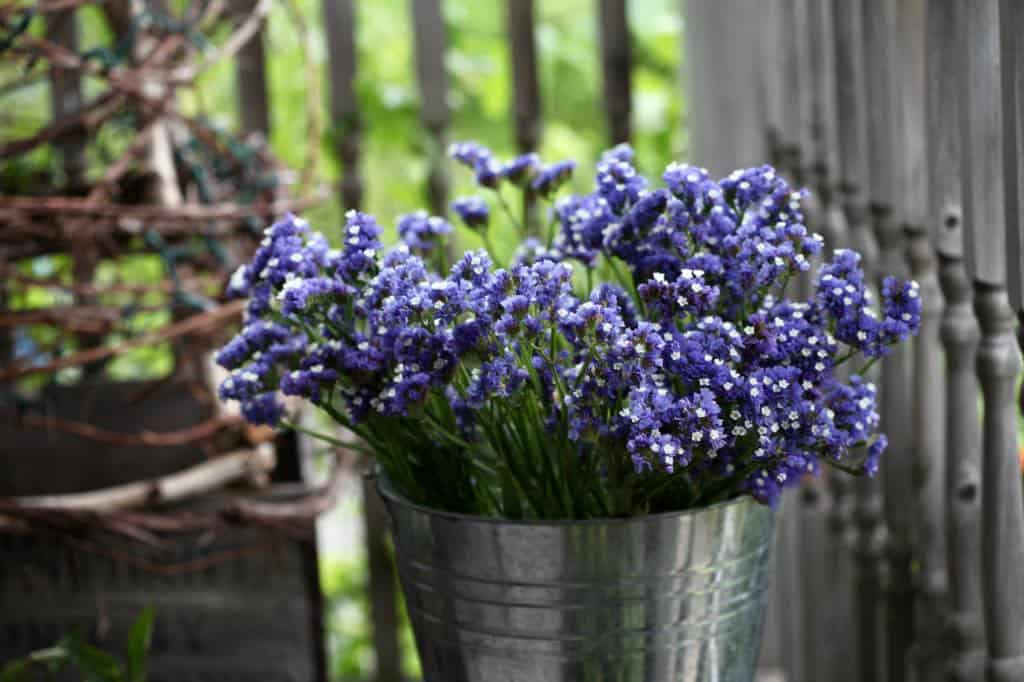 Drying Statice In Silica Gel
Silica gel is a drying agent which efficiently and quickly dries flowers that are covered with the silica substance.
Using this method is a quick and easy way to dry statice flower heads, however drying the flowers on the entire stem will likely require a lot of the silica material.
For more information on drying flowers in silica gel, you can read about it in this post:
HOW TO DRY FLOWERS WITH SILICA GEL
Process for drying statice in silica gel:
I tend to use the flower heads only when drying in silica gel.
Choose a container with a lid because the setup should be airtight.
Fill the container with approximately one half to one inch of silica gel, then place the flowers on top.
Slowly cover the blooms with more silica until they are completely covered.
Drying time is approximately 2 to 3 days. Check on the flowers during the drying period to ensure that they do not get overly dry.
Store flowers that have been dried in silica gel in an air tight container in a dark location. They will store well for several years.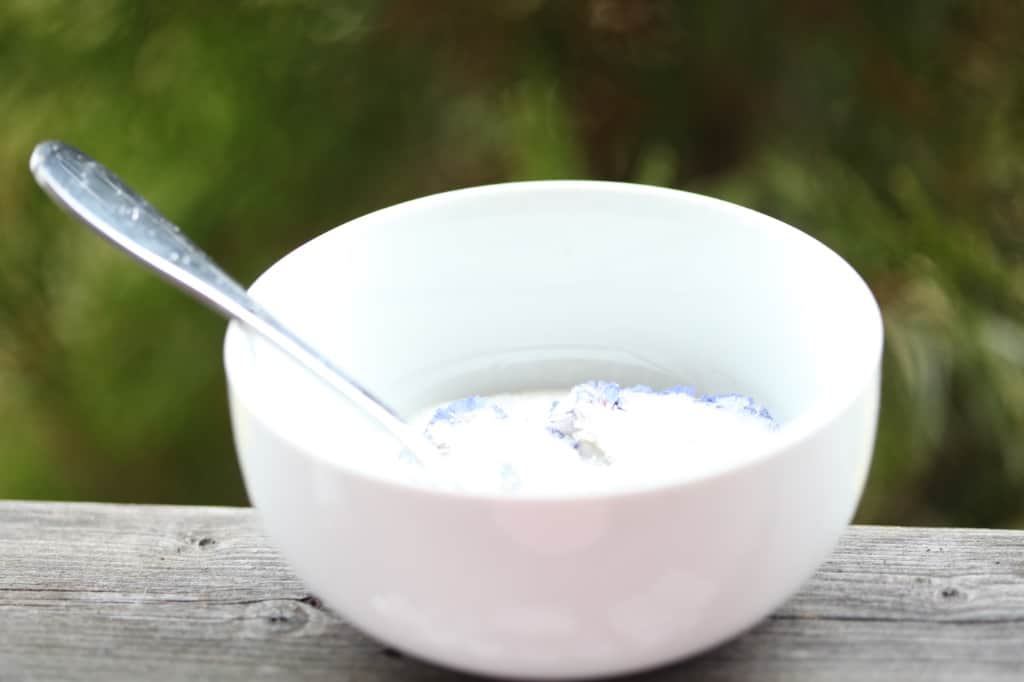 How Long Does It Take Statice To Dry?
Statice stems and flowers will dry within several weeks, with most techniques.
Pressing statice will take a bit longer, with approximately a month or so of drying time.
Statice blooms dried in silica gel will dry the most quickly, taking only several days to dry.
You can feel when the flowers are dry, as they feel dry to the touch and lighter in weight.
Before storing the dried flowers away, it is essential that the blooms are dried completely to prevent moulding.
How To Store Dried Statice
After drying statice, it is important to store the dried flowers to help preserve the color of the dried blooms.
Statice stems can be quite long in length, and will take up a bit of space, so it's important to find a suitable container for storage. You can use a box with the necessary dimensions, or a lidded container to hold the dried statice.
Wrap in paper, such as Kraft paper or tissue paper.
Store in an airtight container or cardboard box in a cool and dark place.
How Long Does Dried Statice Last?
Dried statice can last for a couple of years if stored properly.
The key to storing any dried flowers is to keep them free of moisture and high humidity, which can lead to moulding of the flowers.
For long-term storage keep the dried flowers in a dry location, and they will have their longest shelf life.
RECOMMENDED PRODUCTS FROM THIS POST
This post contains affiliate links, which means I make a small commission at no extra cost to you. See full disclosure on privacy policy here. As an Amazon Associate I earn from qualifying purchases.
Conclusion
Statice is one of my favourite garden flowers. I love the versatility of these blooms and the fact that they can be used both as dried and fresh flowers alike.
Drying statice is easy, and there are more than a few ways to do it. It's a great way to preserve these flowers, especially if you are growing a lot of statice in the garden.
Statice is one of the best flowers for drying, due to the ease of process and the resulting beautiful blooms. These dried flowers are perfect everlastings, and maintain their colour and unique form in the dried state.
For best results, harvest statice for drying at the optimal time, and make sure to condition the flowers before starting the drying process.
Not only can you dry the stems and flowers whole, but you can also press them and use them in the pressed state.
The best method for drying is subjective, and dependent on available materials for drying, as well as intentions for use.
Dried statice flowers will last a long time with proper care. Keep your different statice colours together in like bunches for ease of use.
Enjoy the process, as drying statice is yet another way to enjoy this wonderful flower.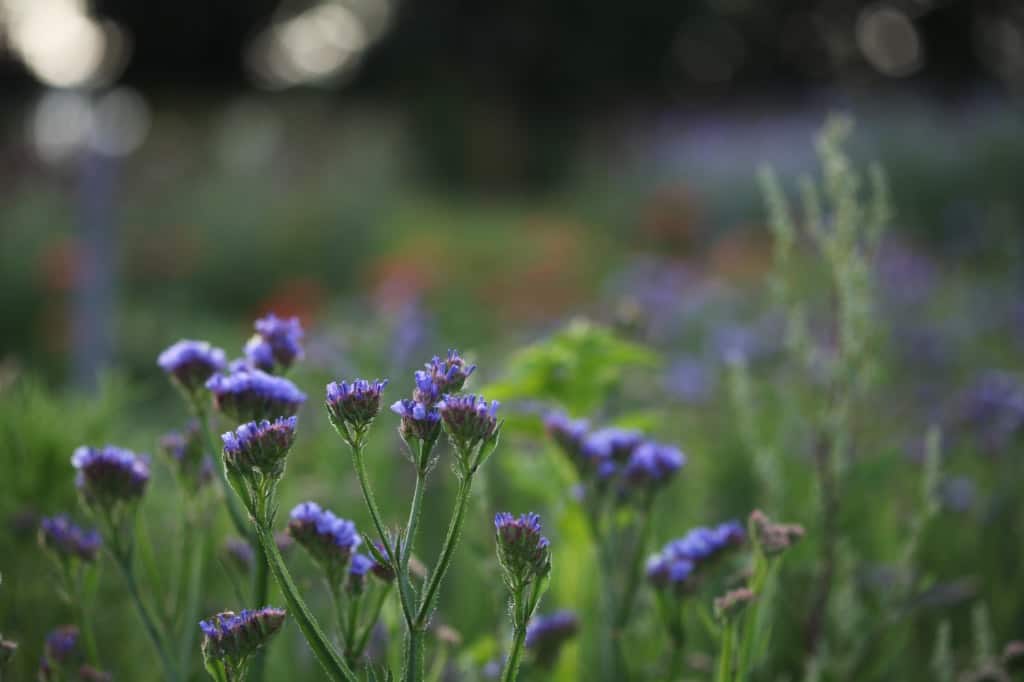 Have you ever tried to dry statice flowers? Be sure to share your experience by leaving a comment below.
Other Posts You May Like:
See the Web Story on Drying Statice Flowers!
PIN IT FOR LATER!