Last updated on November 15th, 2021 at 12:22 am
Most flower seeds are easy to collect when the blooming season is done. The seeds literally fall from the spent blooms and flower pods as they reach their mature stage, making it easy for the seed collector to collect them. Collecting statice seeds however can be a bit of a challenge unless you know the right technique. Learn how to collect statice seeds, and harvest and save them for seasons to come.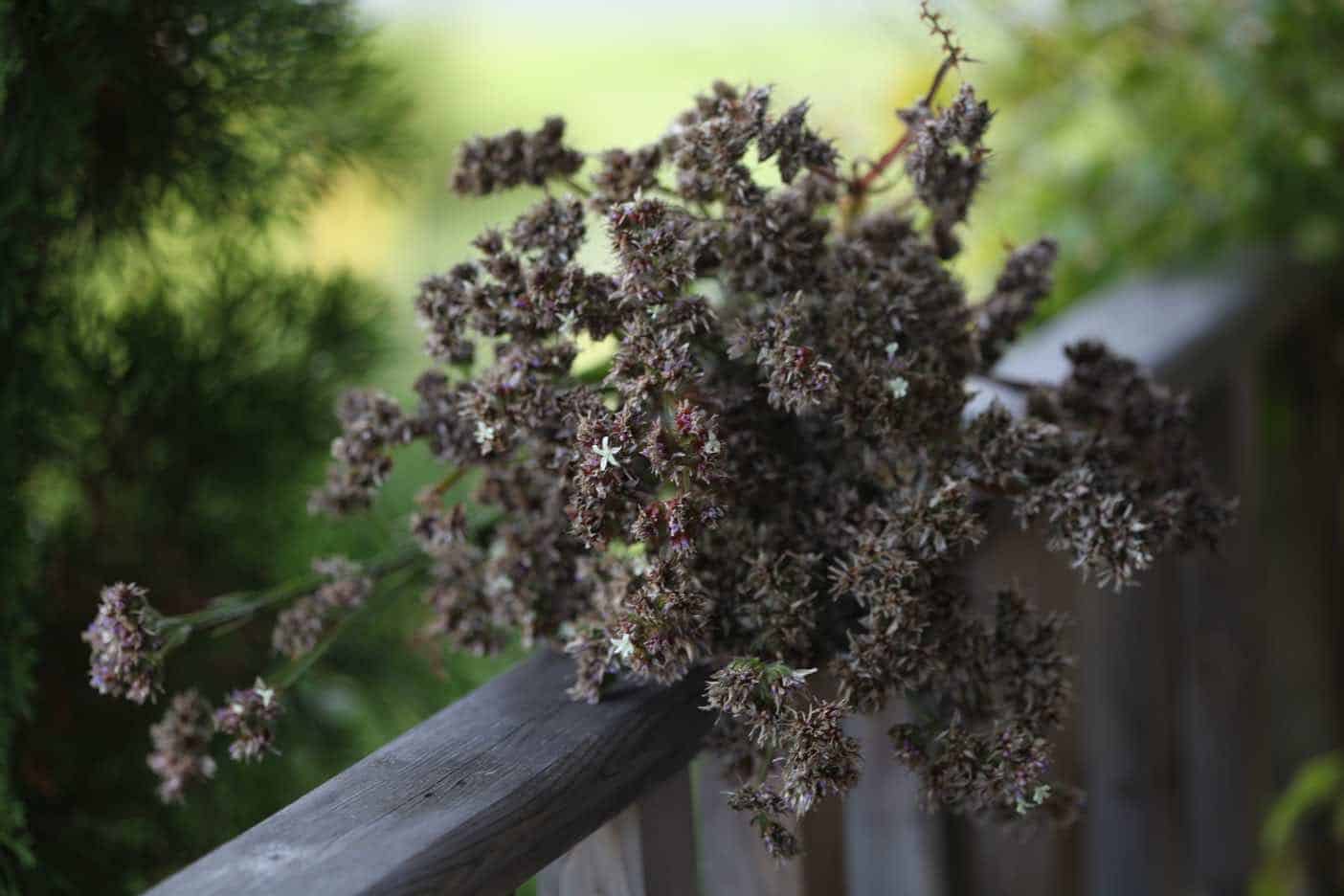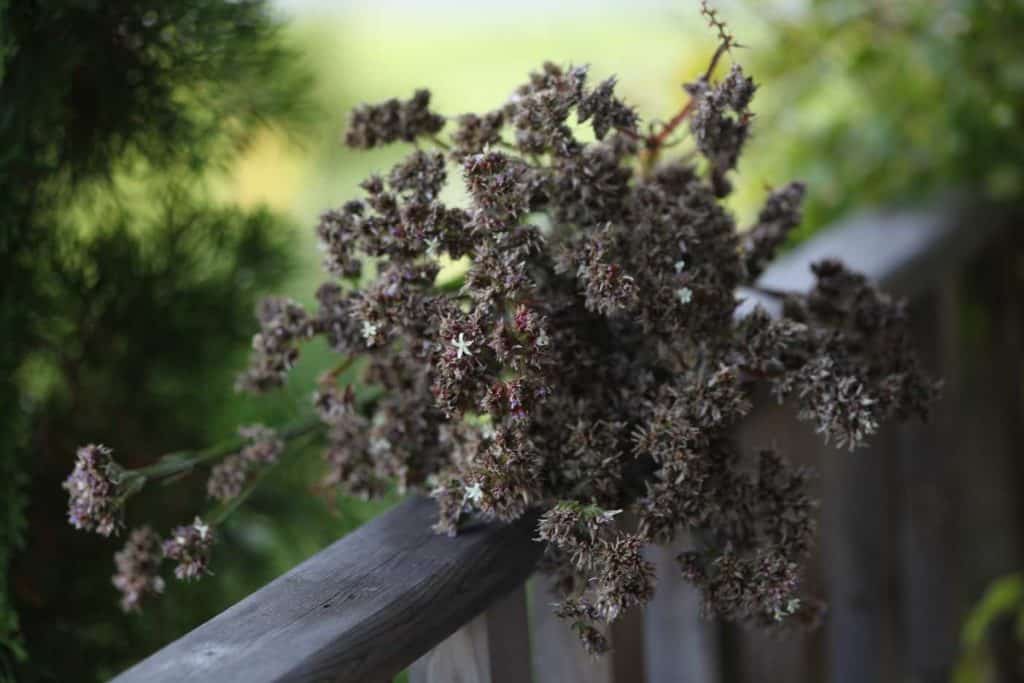 Have you ever wondered how to collect statice seeds?
It's not as straightforward as one would think, yet is not difficult if you know the right technique. The seeds may be there, right under your nose.
It took me a while to figure it out, and I'm glad that I can share it with you.
Statice, also known as Limonium sinuatum, clings to it's seeds making seed collection difficult. Those beautiful statice flowers that bloomed in the summer become dry and prickly, making seed harvest challenging.
We grow statice from seed, and always purchase this seed for our plants.
The first time I tried to harvest statice seeds, I thought that I had been too late. I just could not get one seed to pop out of the plant.
I figured that the seeds had somehow dispersed themselves before I got to the plant, and made a mental note to collect them earlier next year.
The following year the same thing happened. Only this time I looked a little more closely.
Sure enough, there were seeds to be had. Let me show you what I found.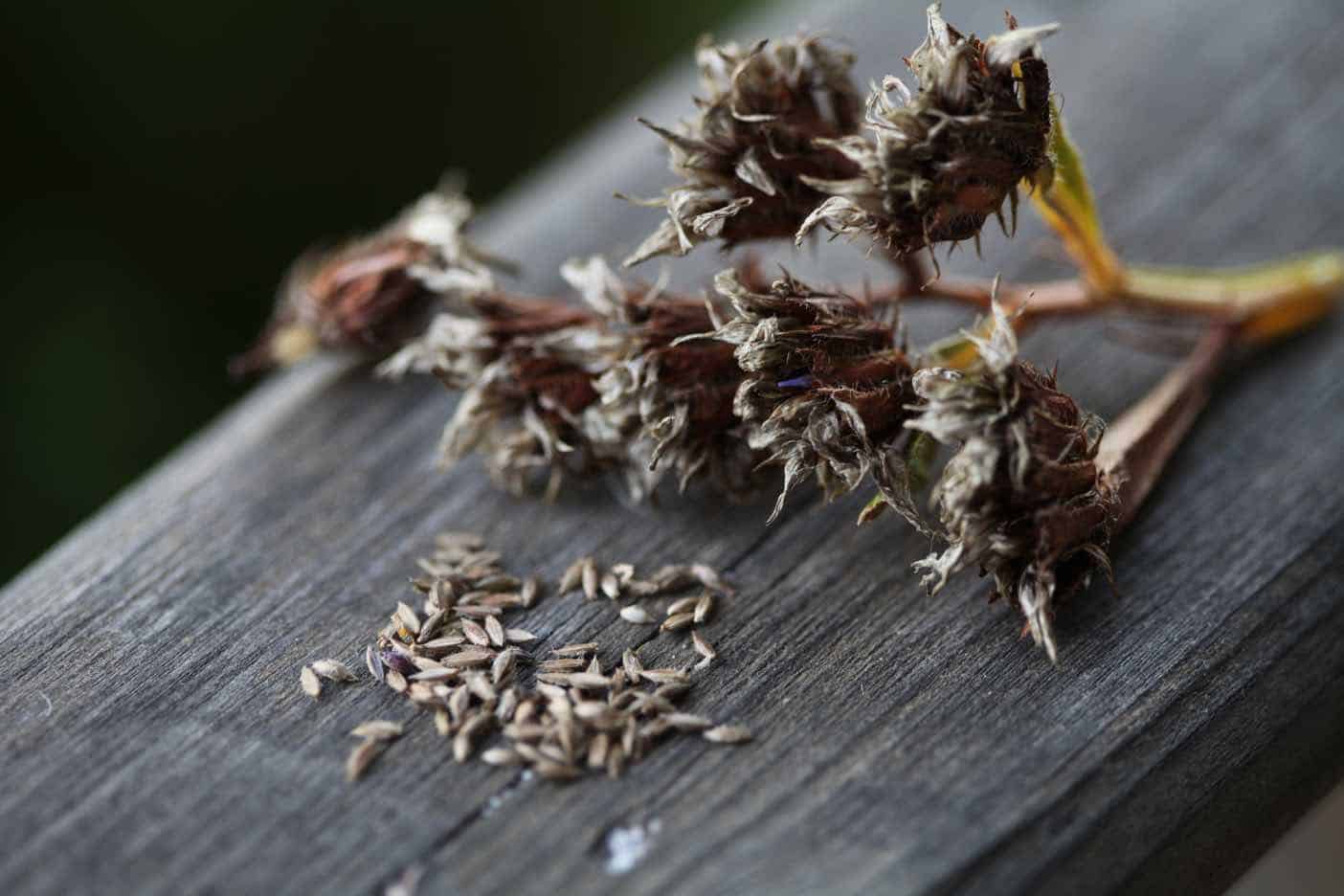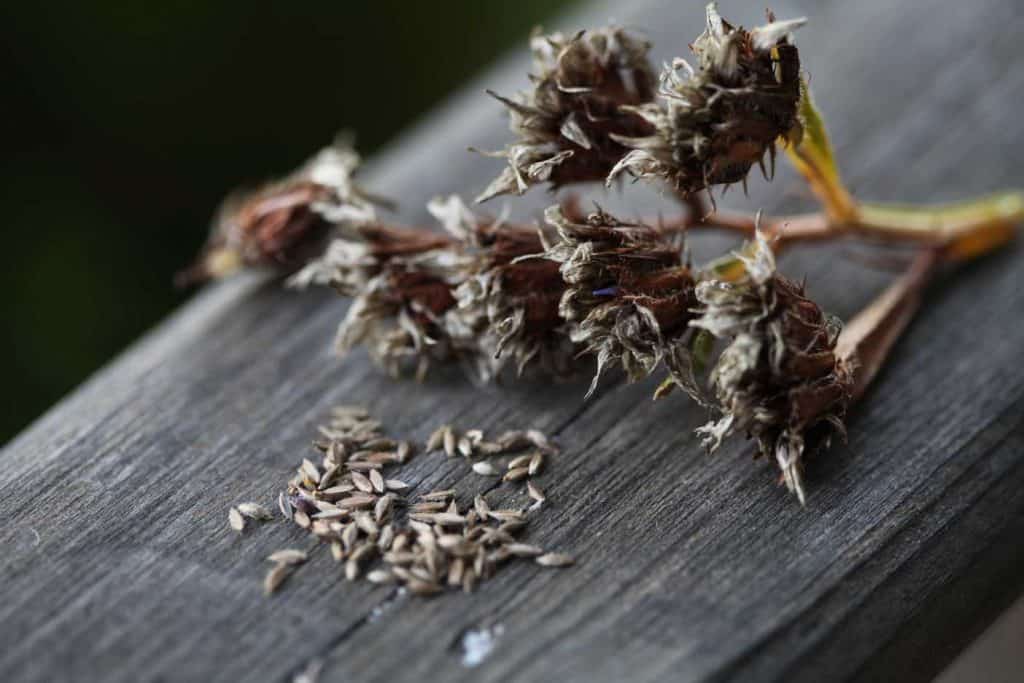 Why Collect Statice Seeds?
I often collect different types of flower seed from our gardens, and was hoping to collect and save some statice seeds as well.
Seed collection can help to save on seed costs of course, however saving seed from your garden can be much more than that.
By collecting seed that is grown in your unique area, over time you end up growing plants that are adapted to your growing location. Sometimes those plants may be slightly different than the original ones that were planted.
It's always fun to harvest and collect different seeds from the garden to see the resulting flowering plants.
When To Harvest Statice For Seed Collection
As with any seed harvest it's important to allow the seeds to mature on the plant.
Statice continues to grow and puts out fresh stems all season long. The stems grow from a central basal rosette continuing to produce fresh stems throughout the growing season.
Even at seasons end, I still have fresh blooms on my statice plants, along with many older and spent blooms.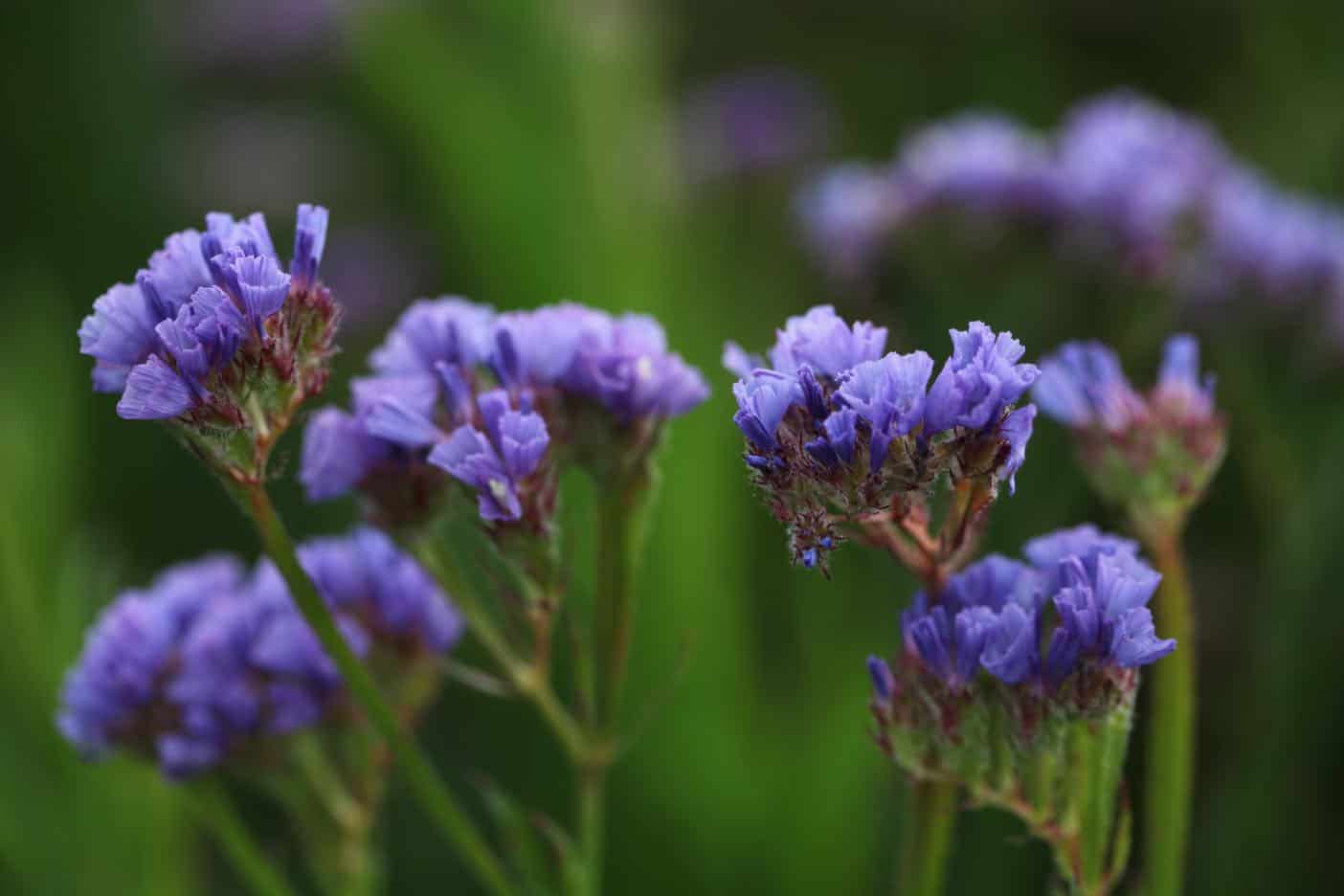 Those that bloomed earlier in the season are starting to turn the colours of fall. These older stems are turning red and yellow, and the blooms are brown and hard.
There are also some stems which are still green, though with spent blooms which are turning dark.
And then there are many other stems in various stages of maturity on each statice plant. Some are just beginning to bloom, and then others are immature and still yet to bloom.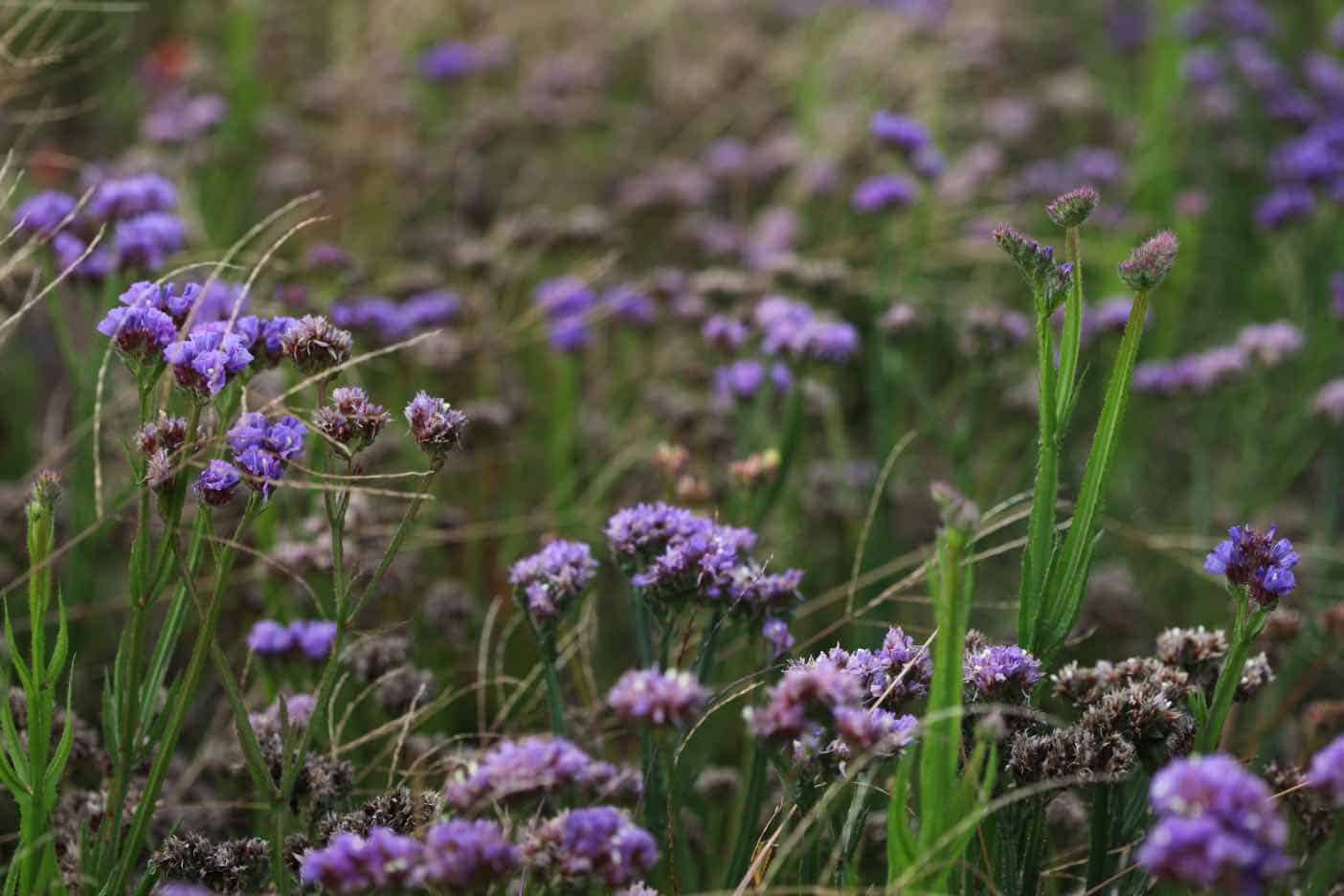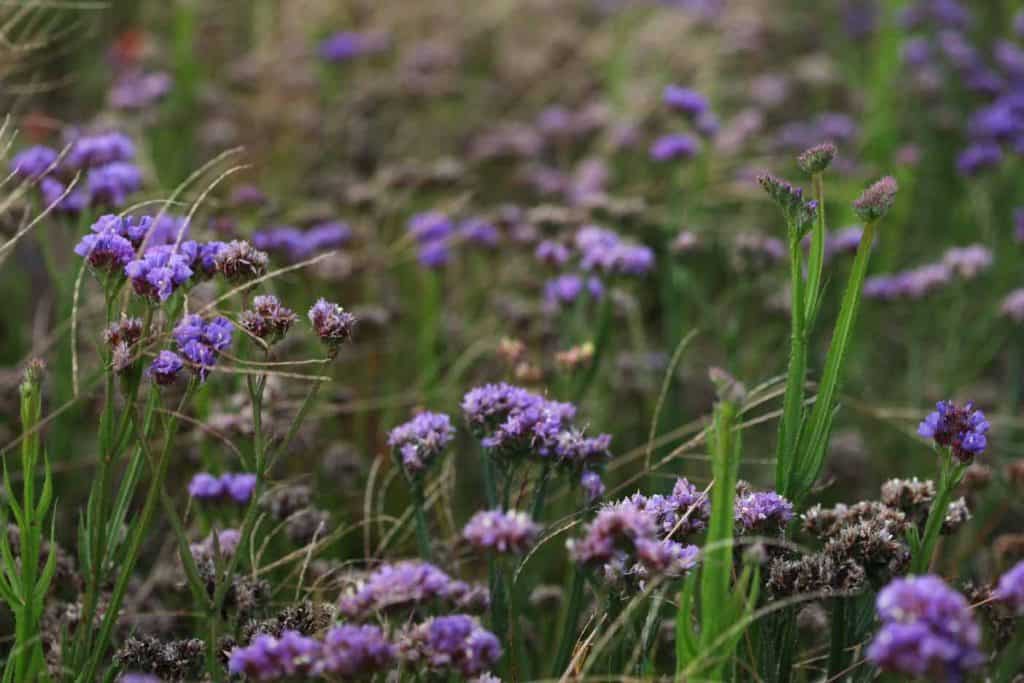 To harvest for seed collection choose the plants that are most mature. Those are the plants with the aged stems and the spent and darkened blooms.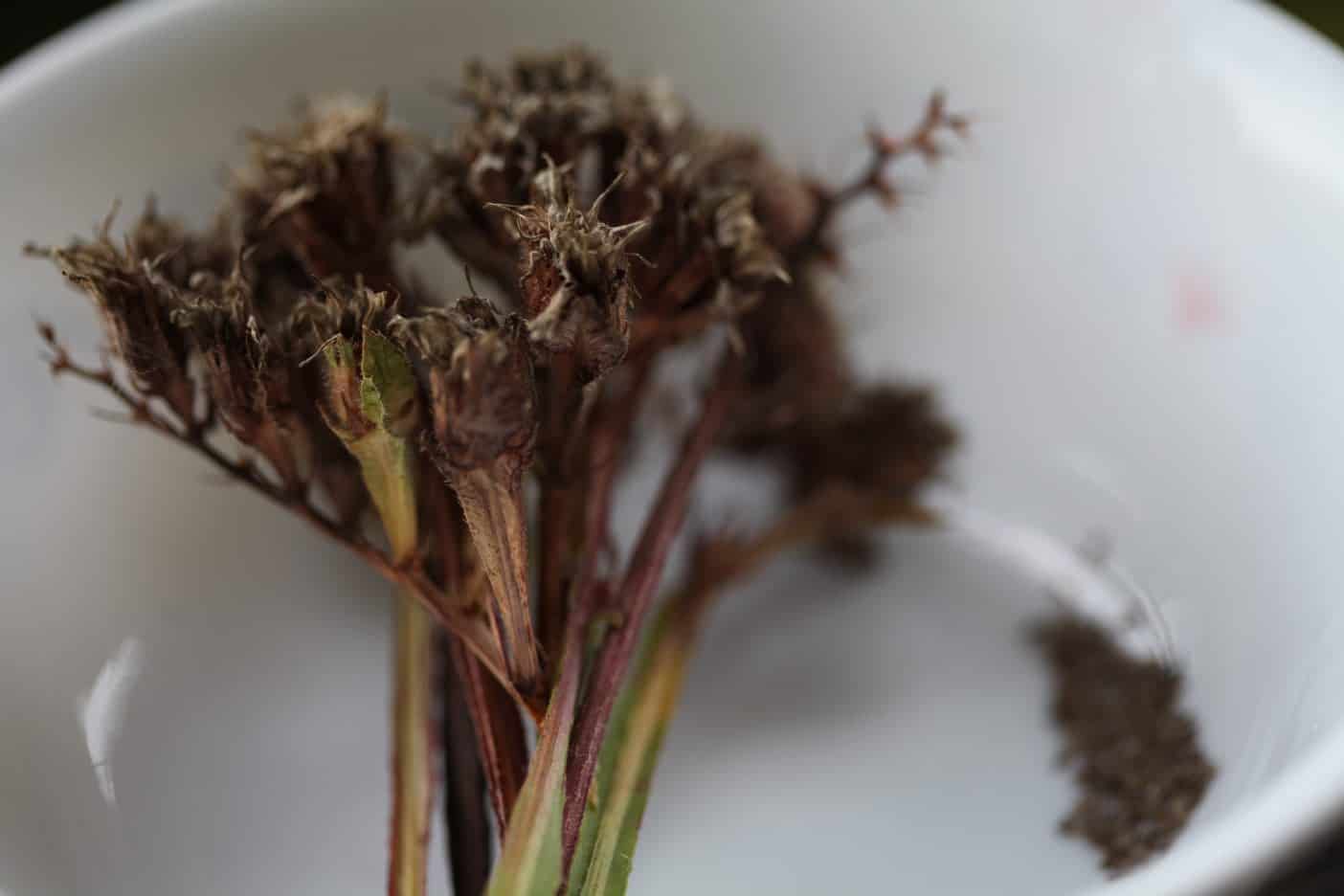 Harvest the stems on a dry day, because harvesting from dry blooms will make it easier to collect the seed.
How To Harvest Statice Seeds
To harvest statice for seed collection, cut the whole mature stem with some clippers, and place in a container.
The reason for placing in a container is that some seeds may actually fall off the stem during transport.
I generally collect multiple stems, as the seed harvest is not a large one and I want to get as many seeds as I can.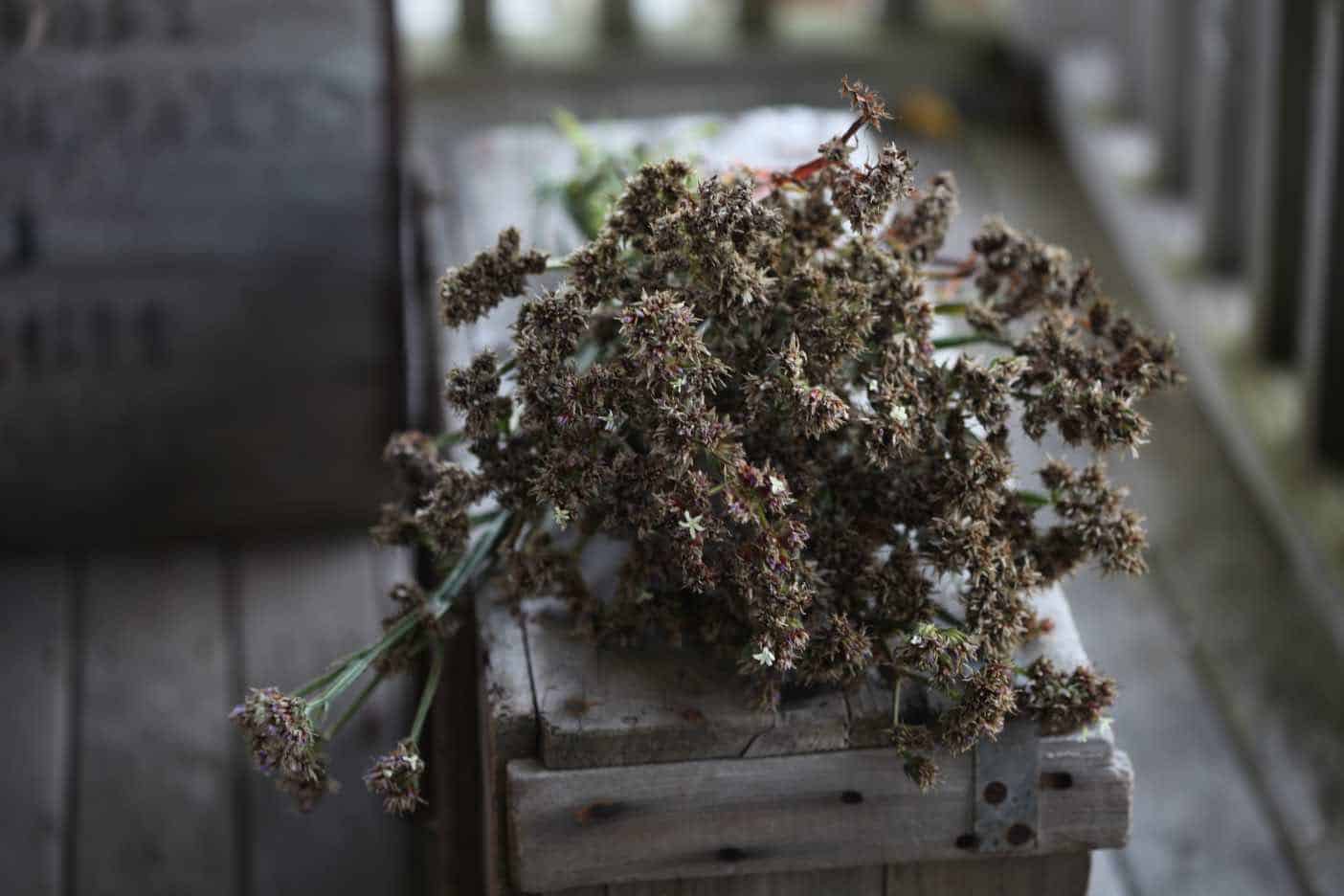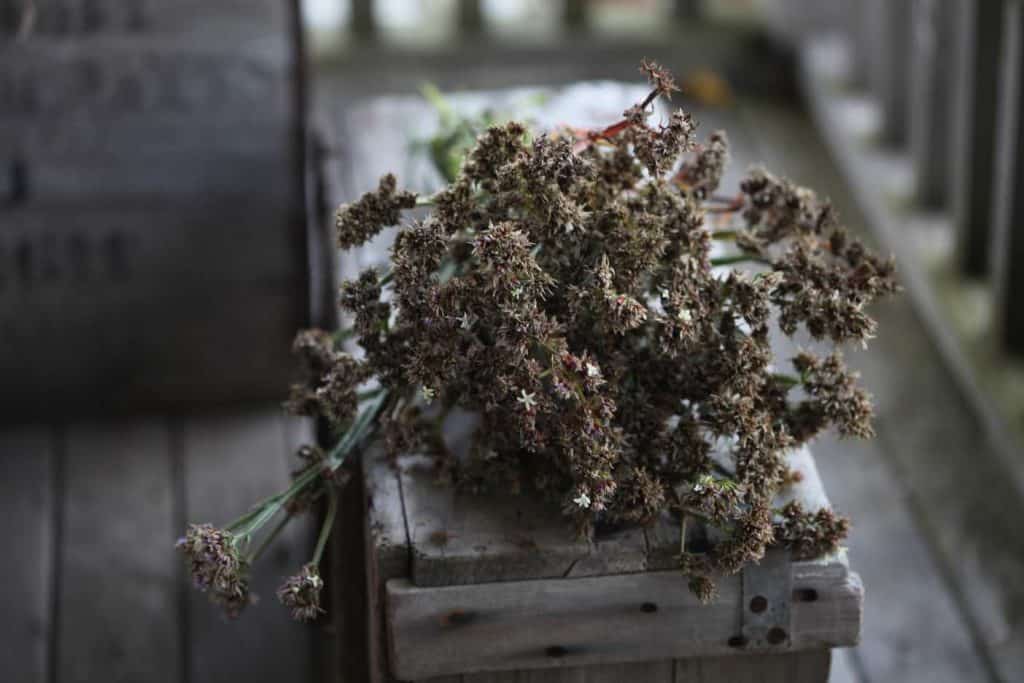 Even with multiple stems you may just get a handful of seed.
If the stems are moist, set them aside to dry before removing the seeds.
How To Remove Seeds From Statice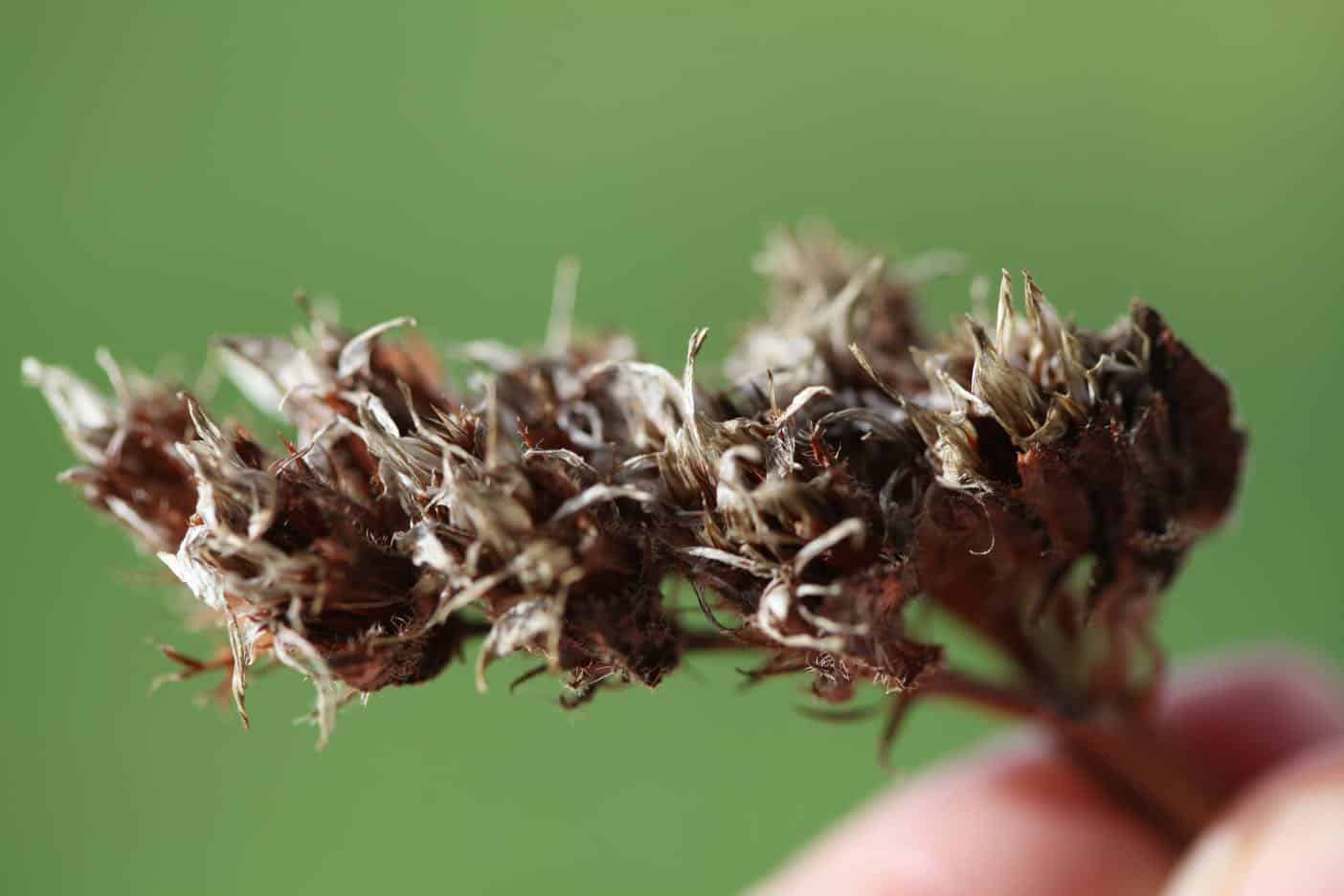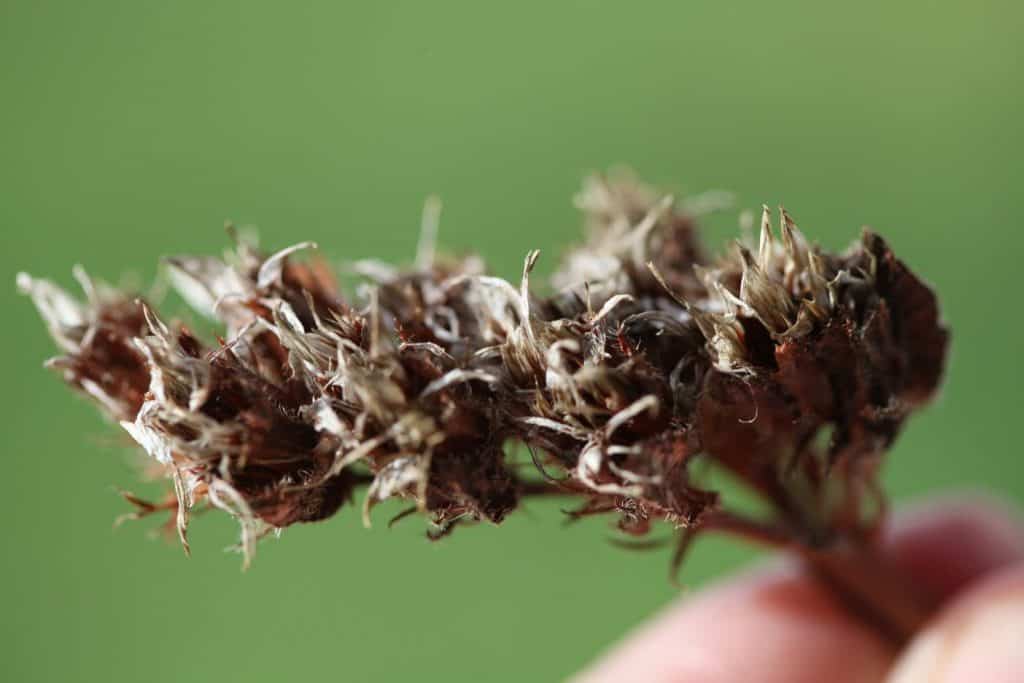 As noted, the blooms can be dry and prickly and tend to hold onto the larger seeds within.
If you have time and determination you can pull apart the seed heads and look for the larger seeds inside. It is doable, however not an easy task.
It took quite awhile just to pull out a few seeds.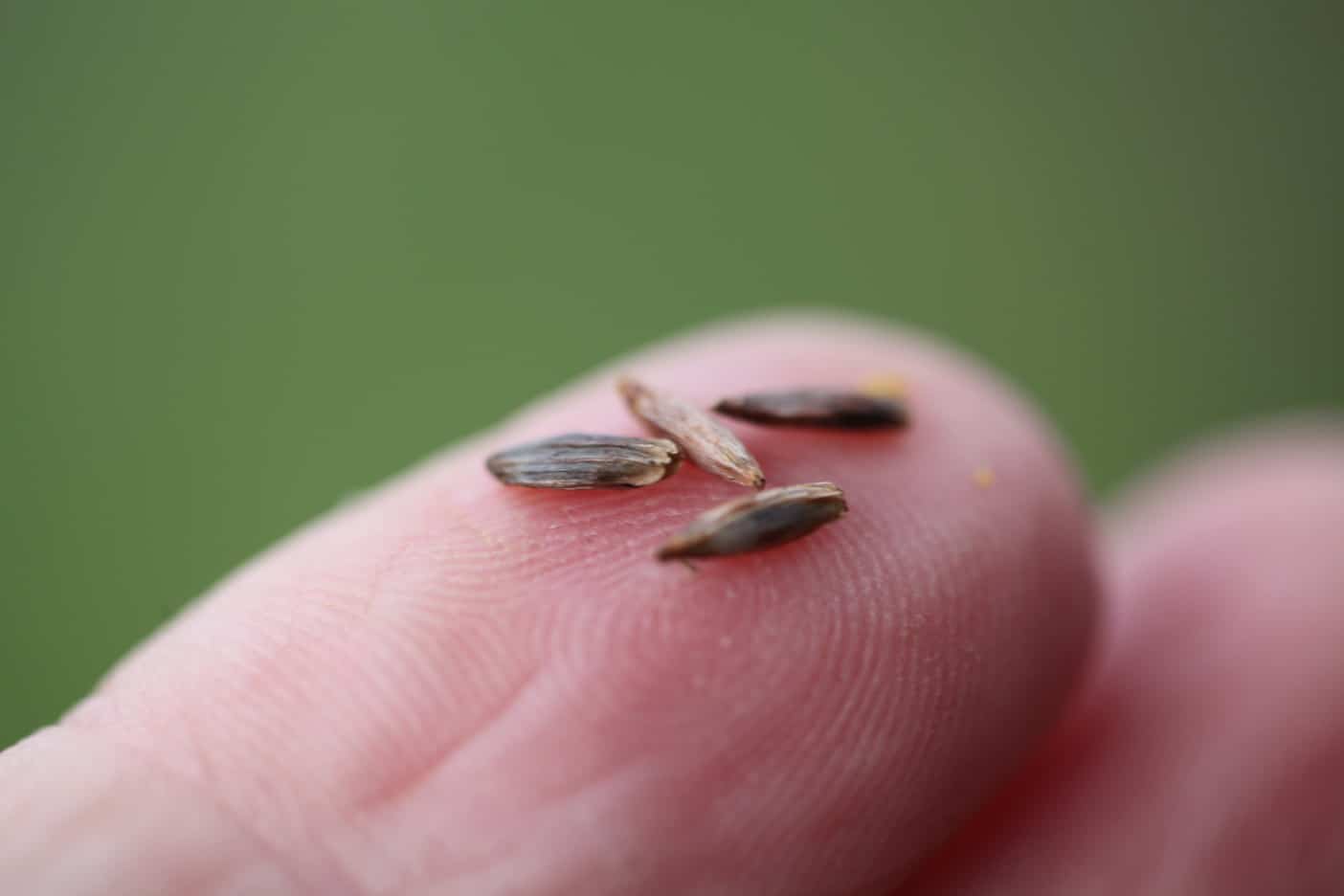 The best way I found to collect the statice seeds was to hold the stems and give them a gentle knock or whack over a container. I used a white seedling tray and therefore the small seeds that fell out were easily visible.
Knocking the seeds out is the easiest way to collect the statice from the dried spent blooms.
Rubbing your fingers against the dried blooms may help, however I did not find that this made a difference.
If you are having trouble obtaining the seeds, wait until the stems dry out a little more and try again.
I generally gather up the seeds individually using some tweezers to separate them from the chaff.
What Do Statice Seeds Look Like?
Statice seeds are tiny and oblong, and are beige or brown in colour. They are less than a half a centimetre in length.
The seeds that were collected were varied in size and colour.
The seeds that were knocked out of the flowers were smaller in size than those pulled out of the seed pods.
Make sure that the seeds are firm and full, as this will be an indication of viable seed.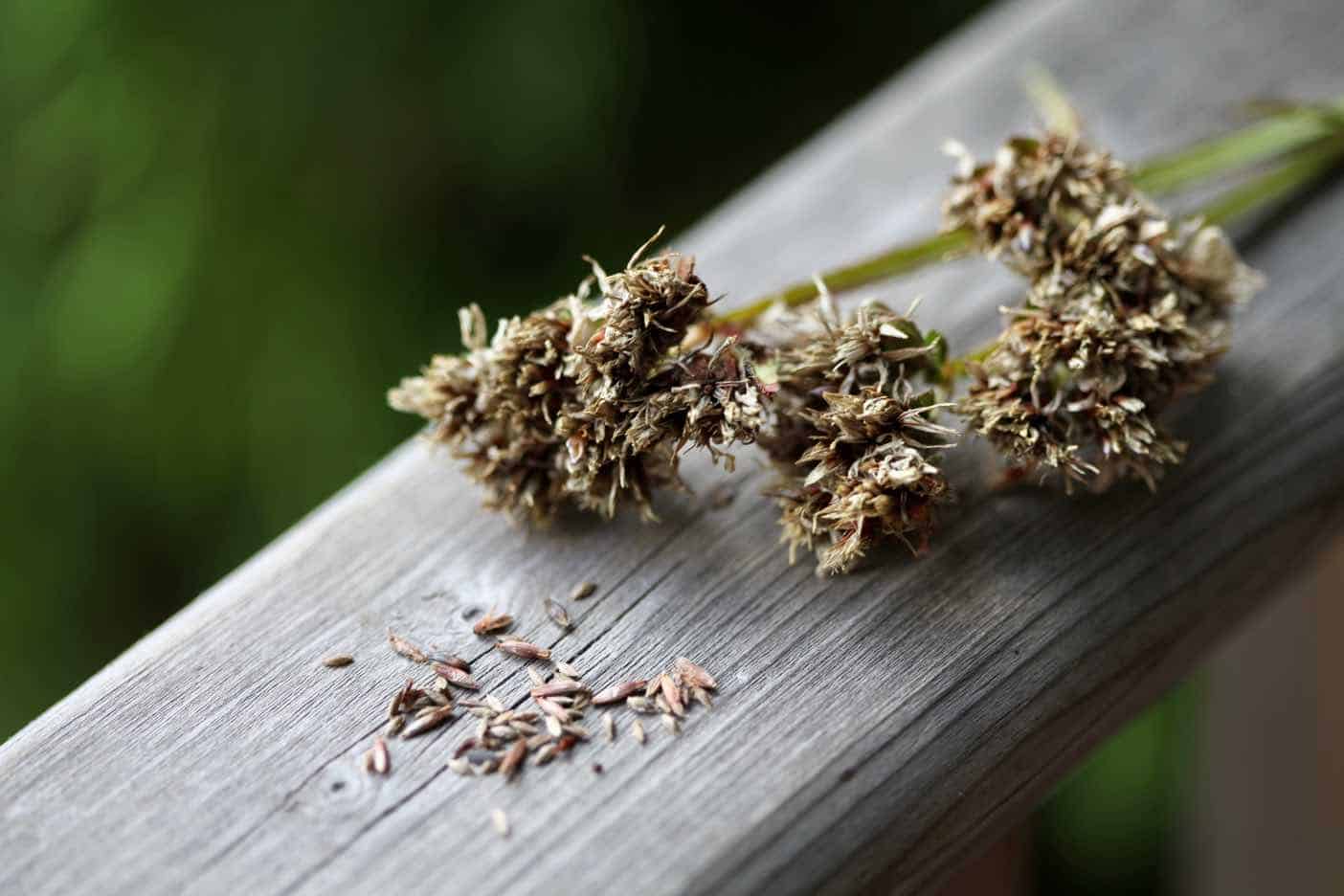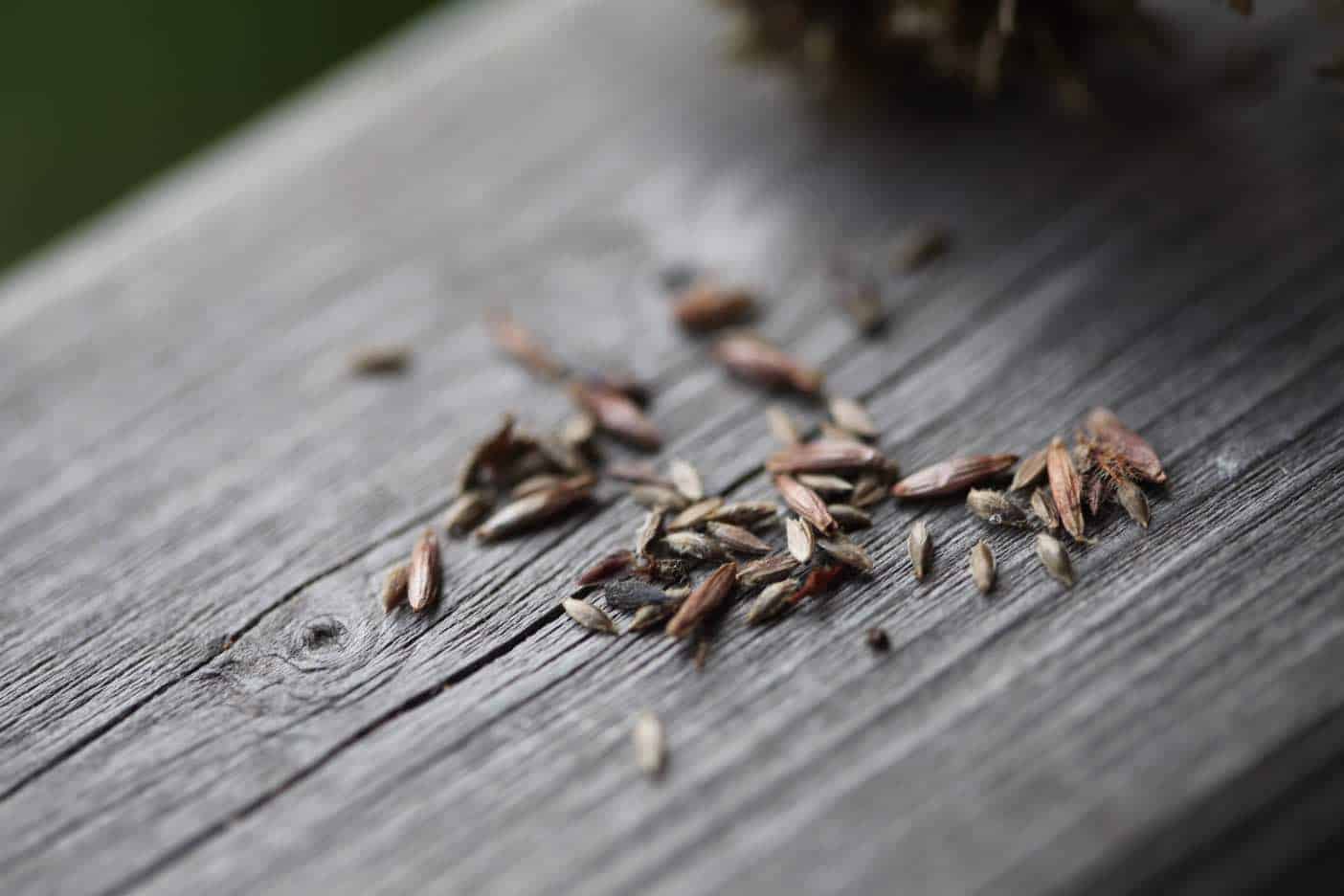 Statice Seed Pods
The seed pods that form on statice are located under the spent blooms of a statice plant.
I have found some lovely larger seeds inside the pods, although it takes some effort to remove them. The dried tissue around the seeds is tough and hard to pull away.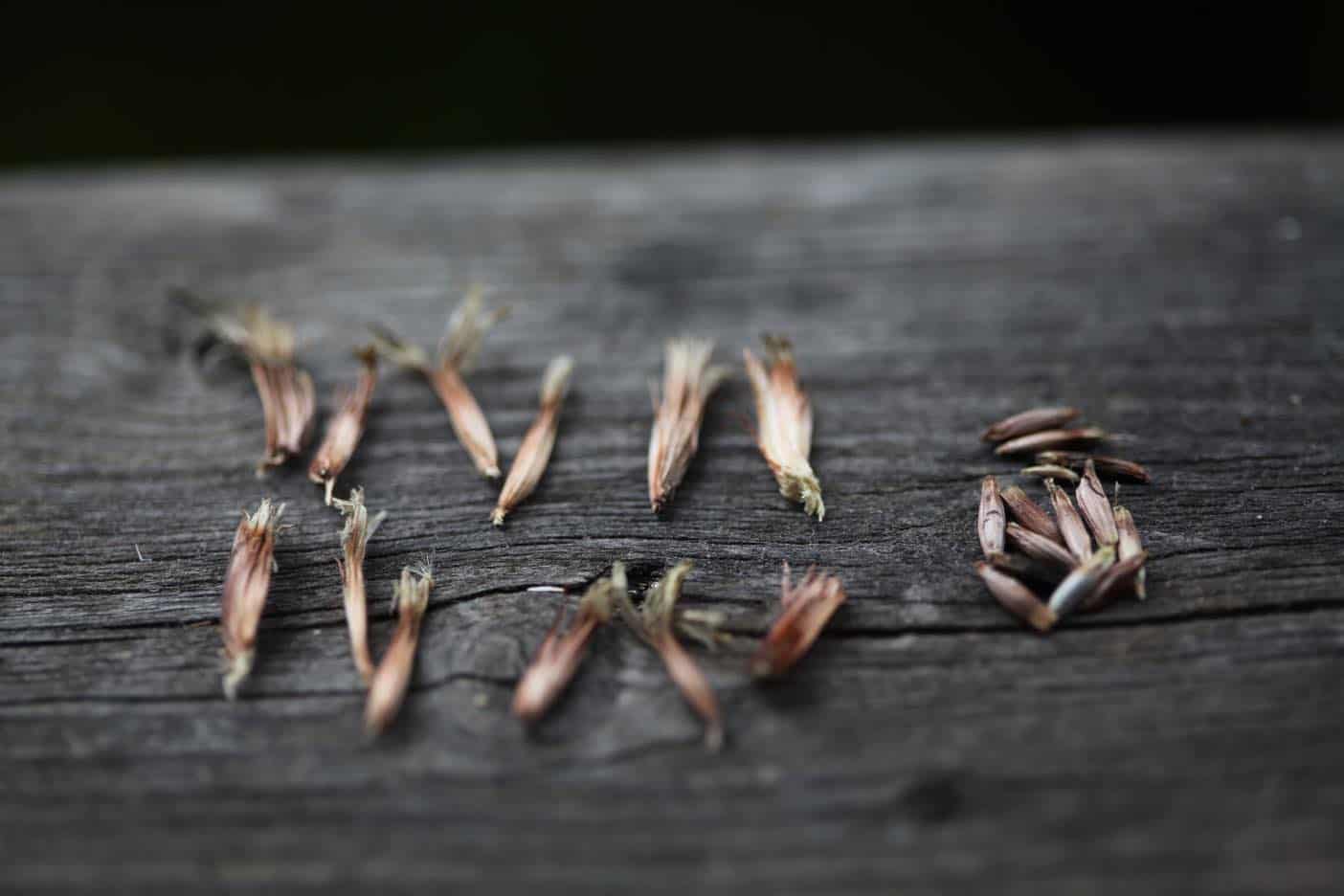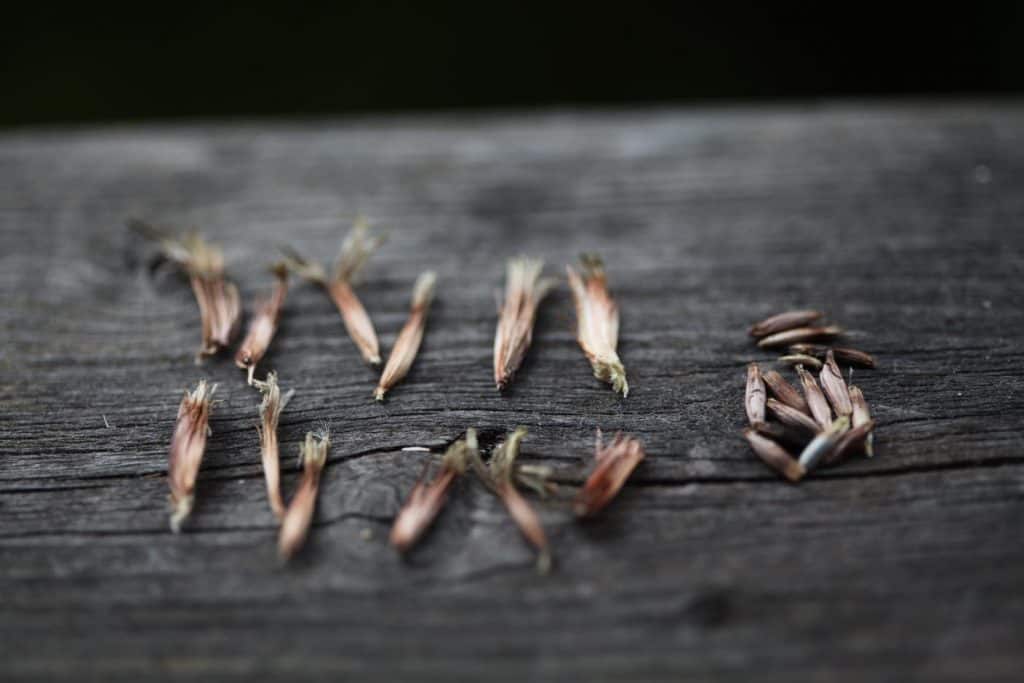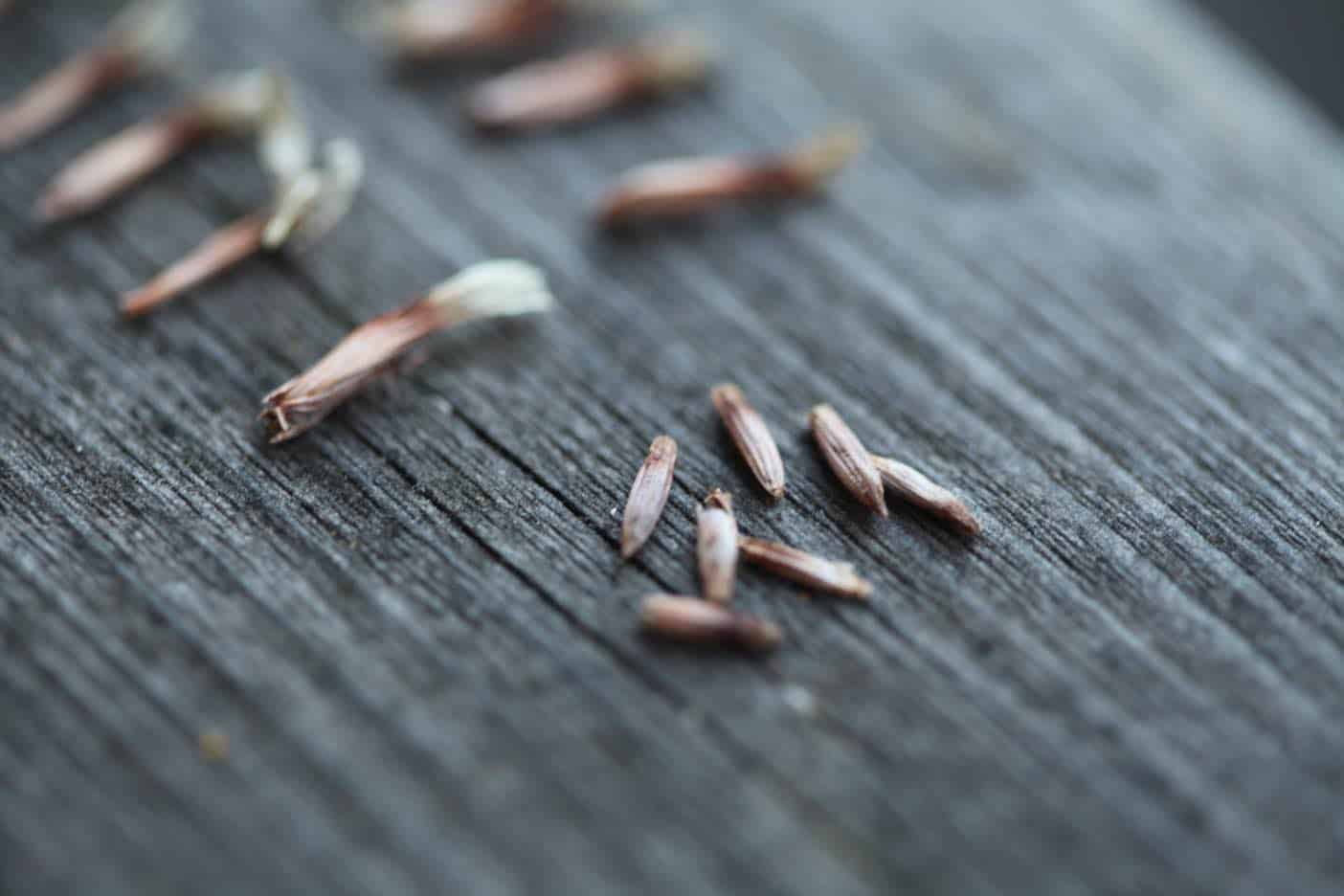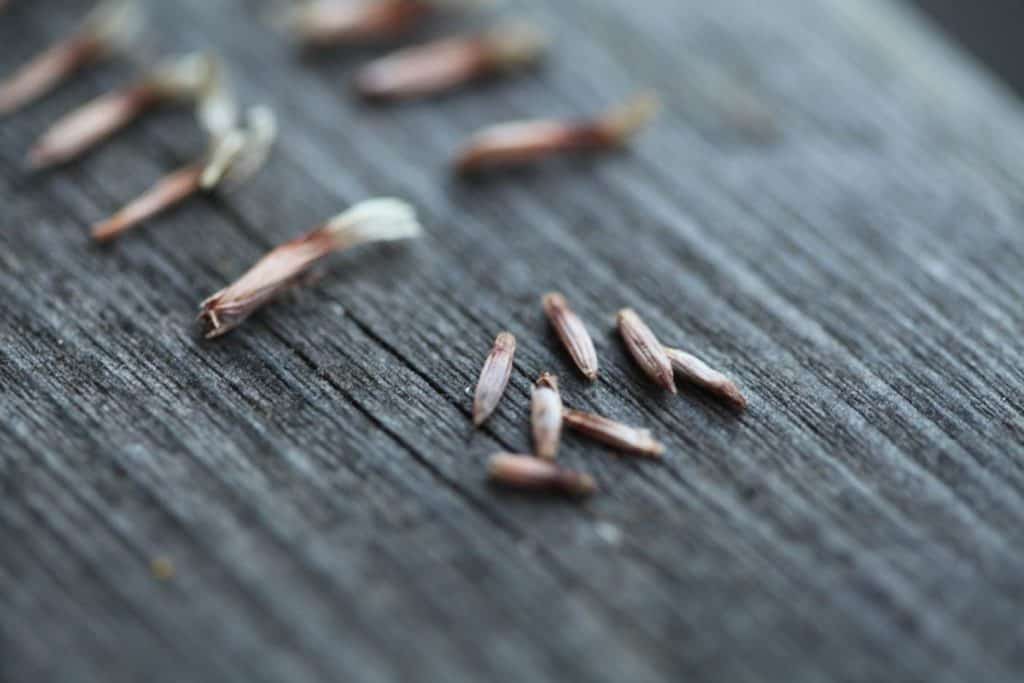 The easiest way to get the seeds is just to brush and knock the looser seeds from the spent blooms, and collect them as they fall.
I found that most of the seeds harvested in this manner were smaller than those that I pulled out of the pods myself.
How to Save Statice Seeds
To keep the statice seeds dry, store them in a paper envelope. Label the envelope with the seed type and also record the date of harvest.
Store in a dry cool location until ready to plant.
Does Statice Self Seed?
Statice is a Mediterranean plant, and in our growing zone of 5b it is grown as an annual plant.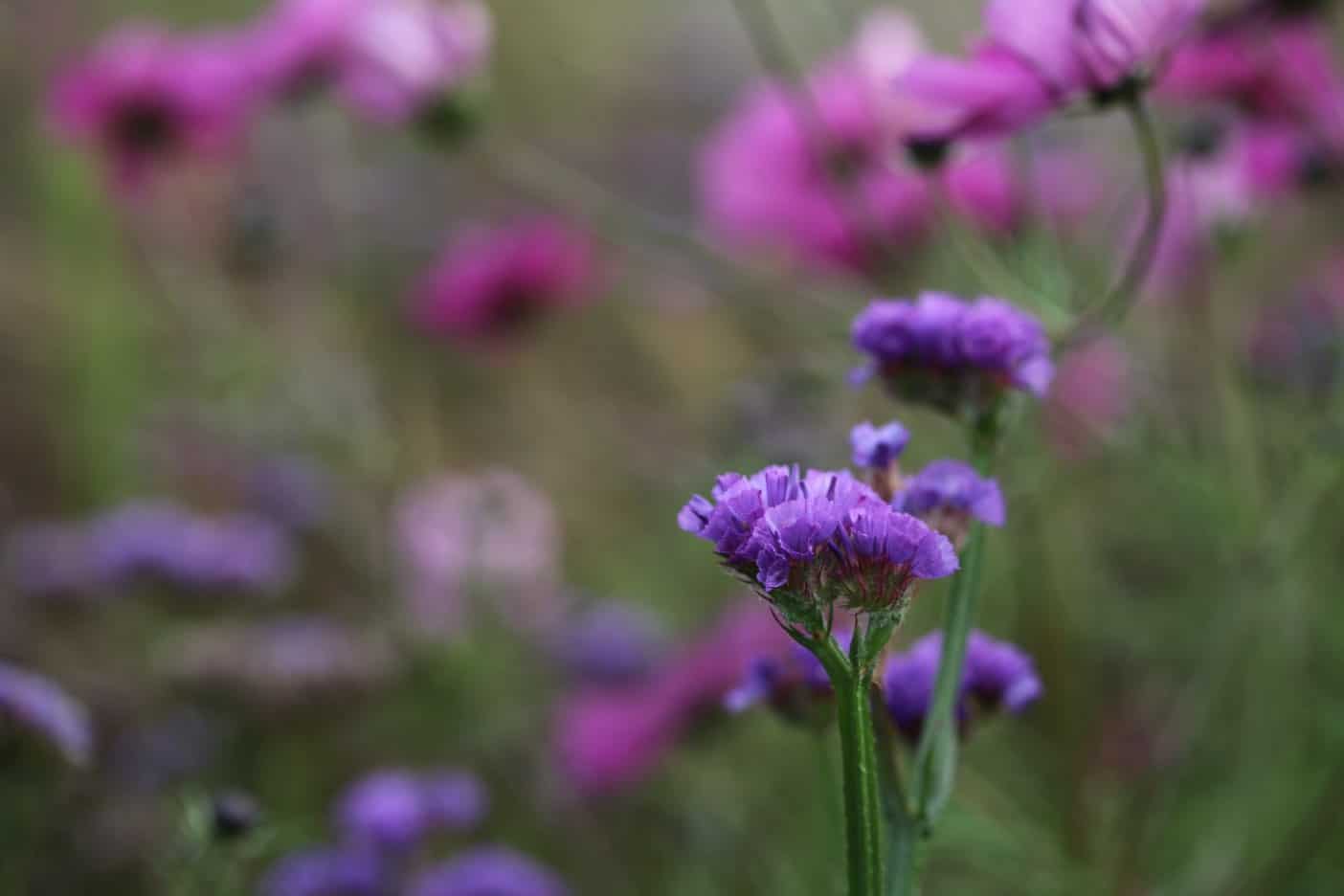 It will leave seeds in the ground if left in the garden at the end of the season. The seeds however have never survived our harsh winters and never reseeded in our garden.
The seeds that we harvested this fall will be used for planting new plants for next year.
We plan to store our seeds until they are ready to be planted. We will start the seeds indoors in winter to give them a good head start on their growth before spring.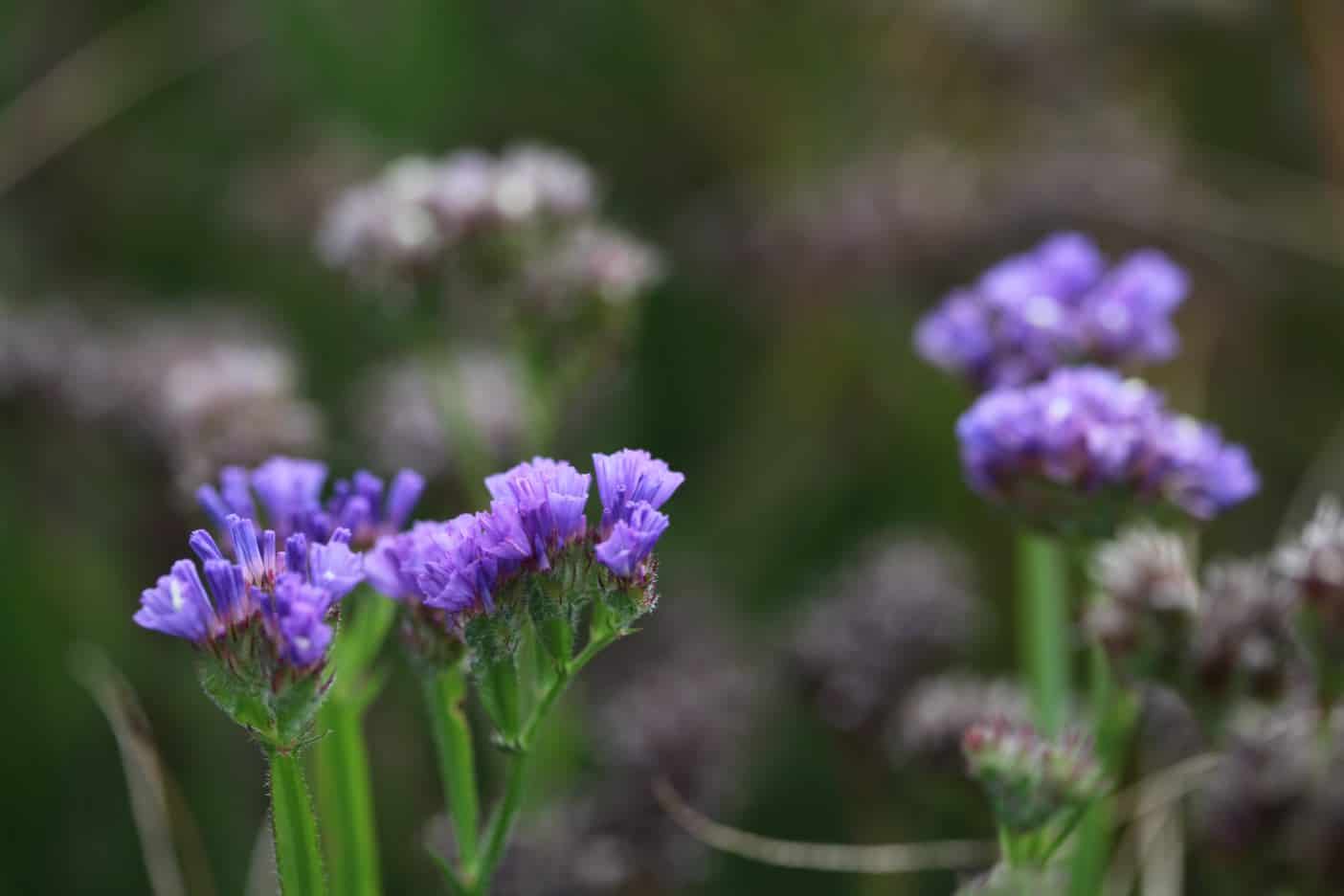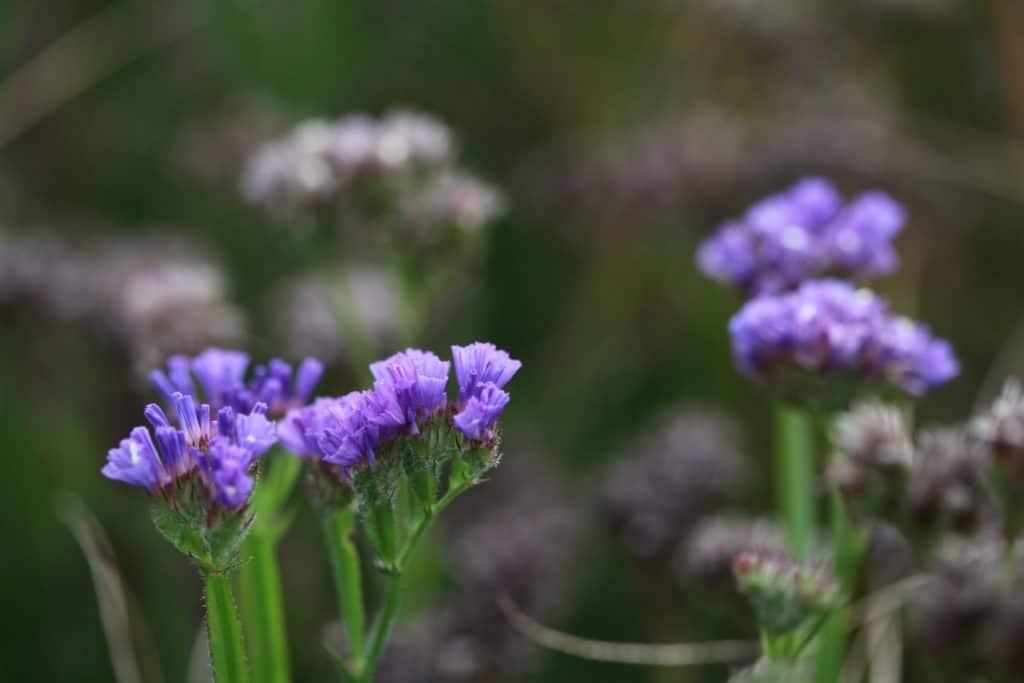 If you have tried to harvest statice seed without any luck, give it another try. Knock those mature stems, and collect those precious seeds!
Have you ever tried to collect statice seeds? Be sure to leave a comment below to share your experience!
OTHER POSTS YOU MAY LIKE:
PIN IT FOR LATER!