Last updated on August 19th, 2023 at 02:59 pm
Celosia is such an interesting flower. I am always amazed by the beautiful and unique blooms on this plant, especially on the cockscomb flowers. Celosia is striking, and beckons to be touched! Learn how to grow celosia for the cutting garden, so you can have these beautiful blooms all summer long.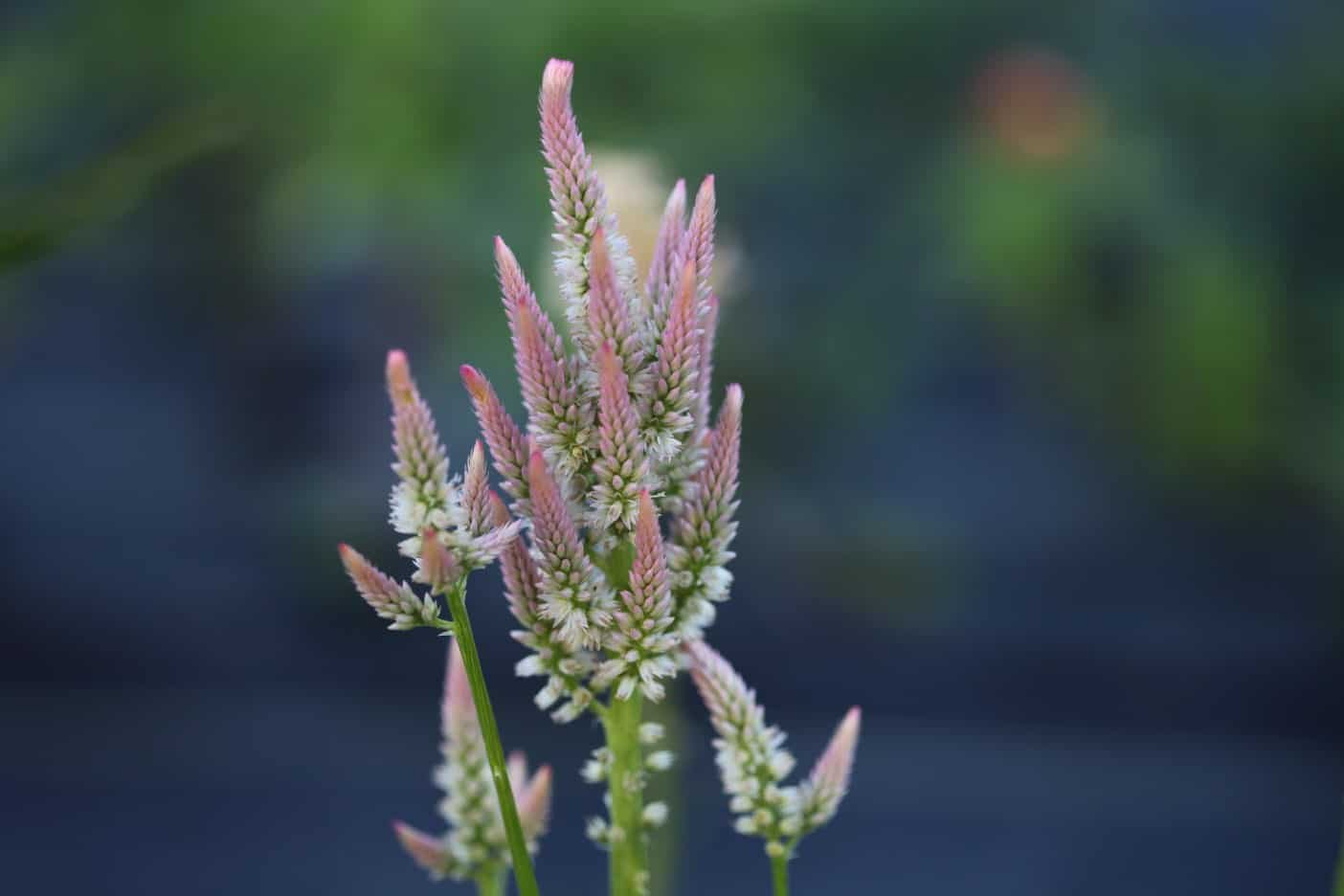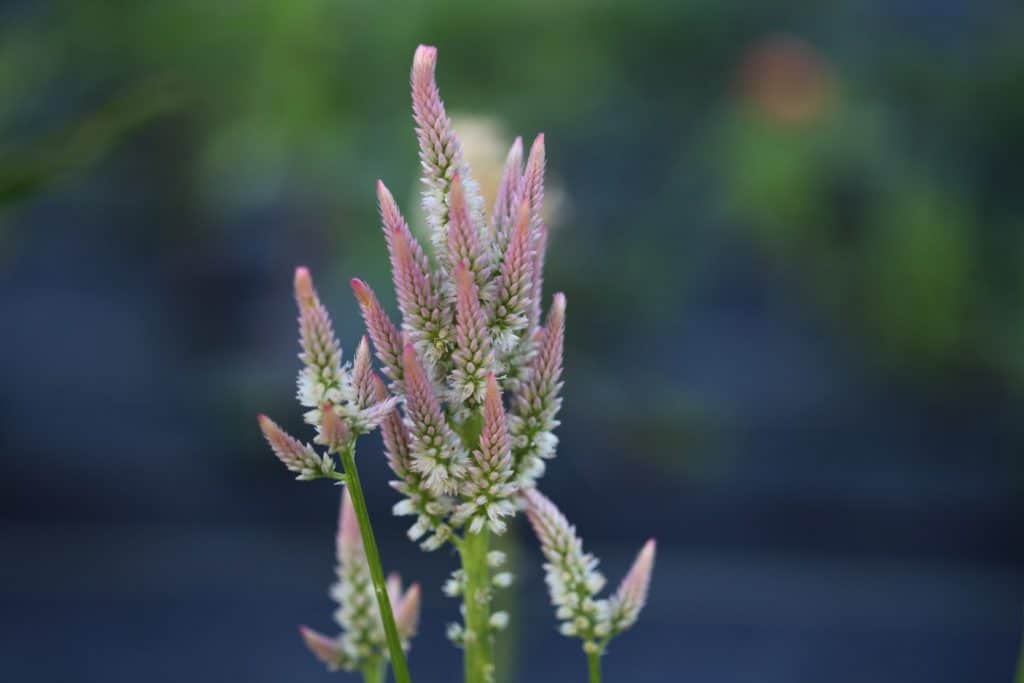 Celosias are a heat loving annual flower, grown by many flower growers for their wonderful blooms.
The fact that they love the heat makes them especially important. When the cool flowers in the garden are starting to slow down, these heat loving plants are just coming into their own.
Types Of Celosia
There are three types of celosia:
Cristata type (which are the crested and cockscomb type flowers)
Plumosa type (which have plume shaped flowers)
Spicata type ( which have wheat shaped blooms)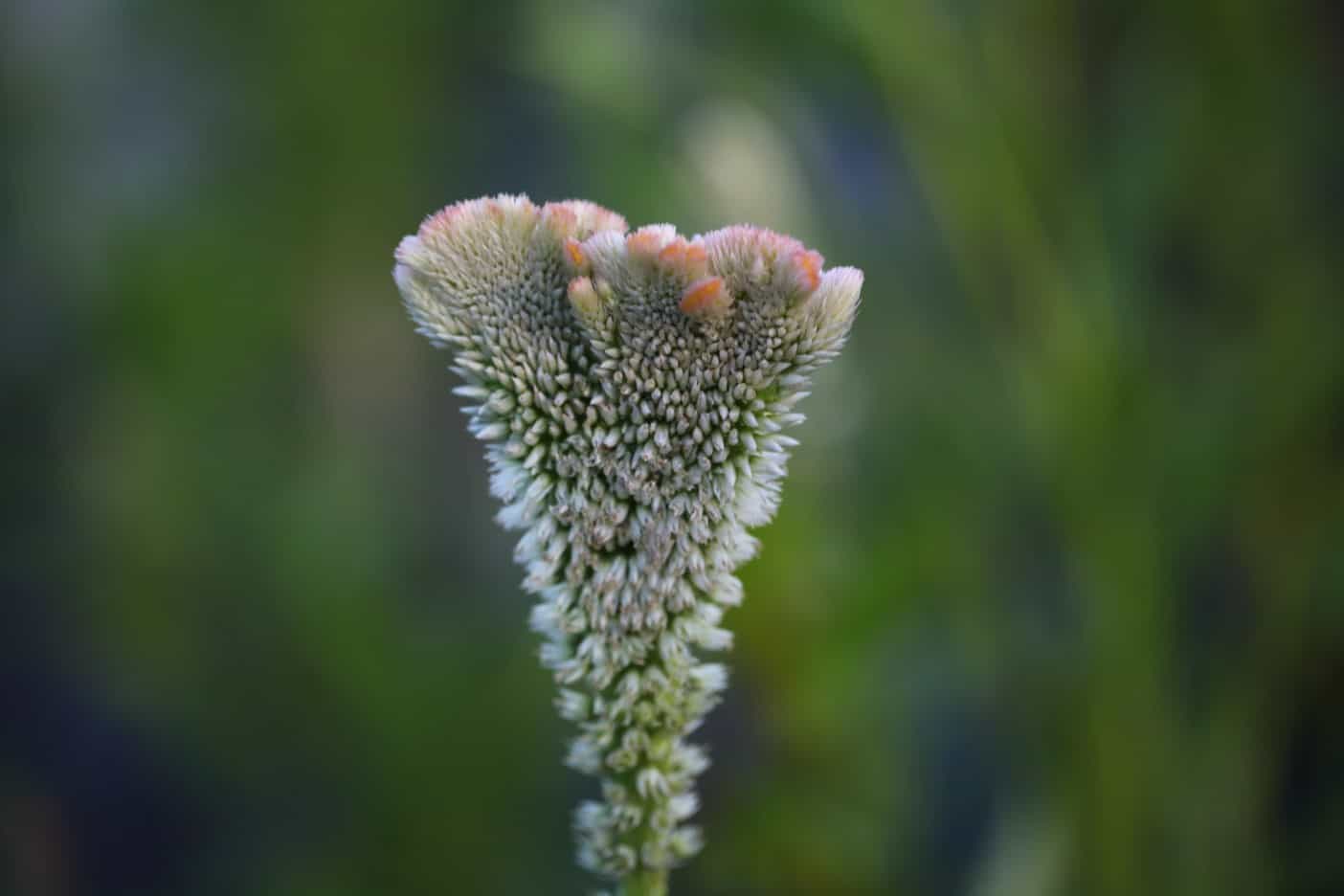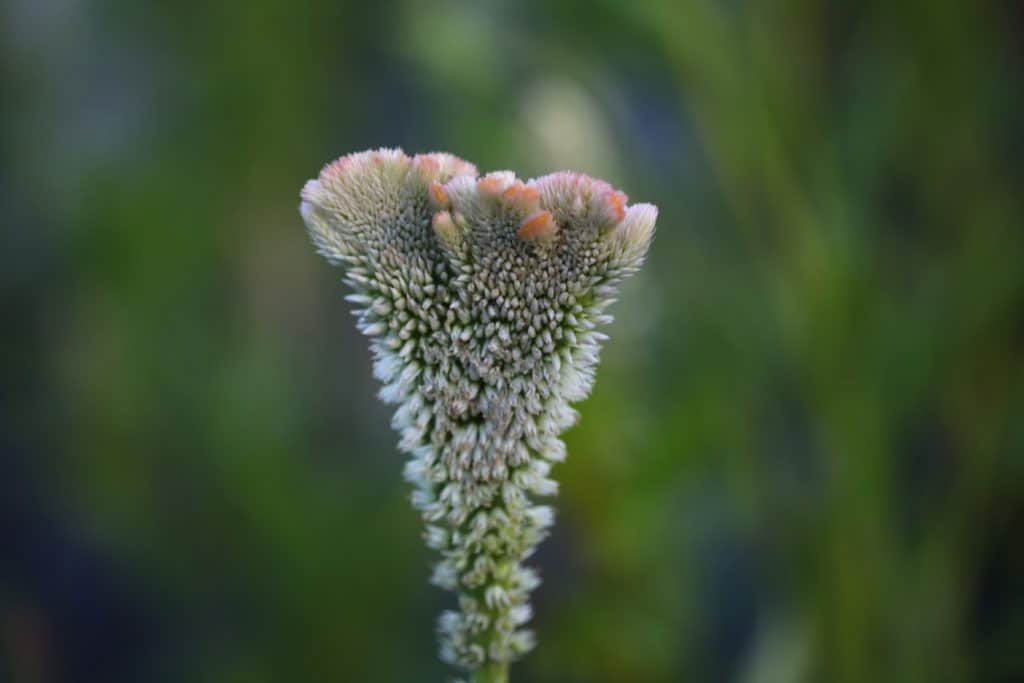 Is Celosia An Annual Or Perennial?
Celosia is an annual flower for most zones, however is considered a tender perennial in zones 9 and above.
In our zone 5b garden we can easily grow this plant from seed to maturity within one season, and be able to harvest beautiful mature flowers for a good chunk of the summer.
Will Celosia Grow Back?
Since celosia is an annual in most zones, it will not grow back the next year. It may however set seed, and we have found some sweet volunteer celosia growing in the garden from seeds left the previous year.
These volunteers did not really grow big enough for use in bouquets, and I would say it's better to start your seed early for better use of your celosia throughout the summer.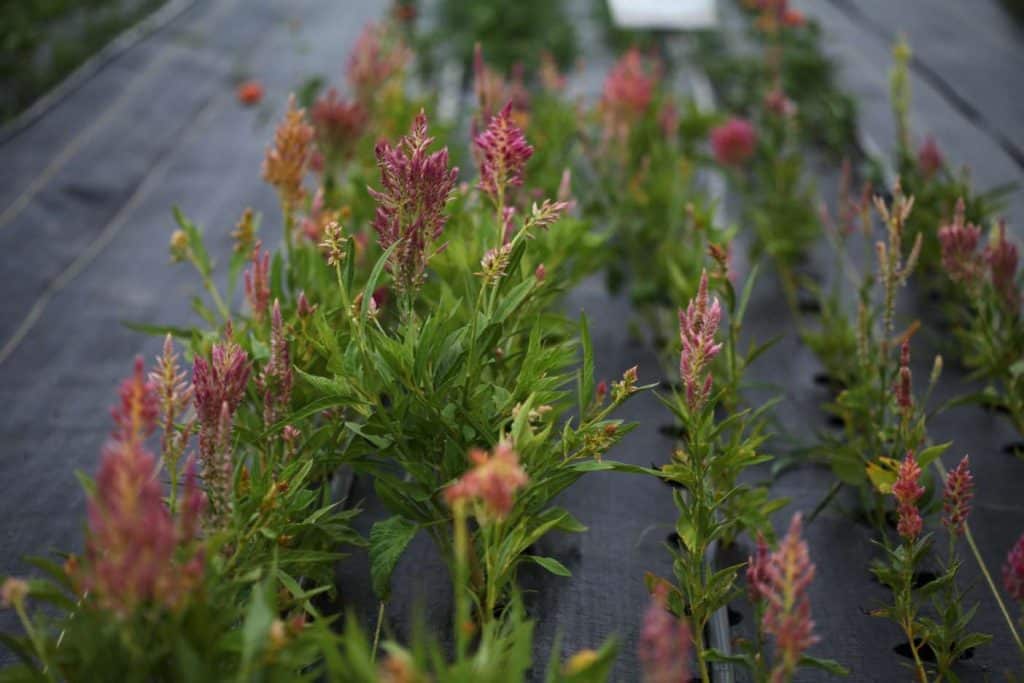 How To Grow Celosia
Are Celosia Easy To Grow?
Celosia are very easy to grow. We have had great success growing this plant from seed, and growing it in the garden.
Make sure you get your celosia off to a good start by providing the right growing conditions. They can be vulnerable to damping off if grown in cold moist soil.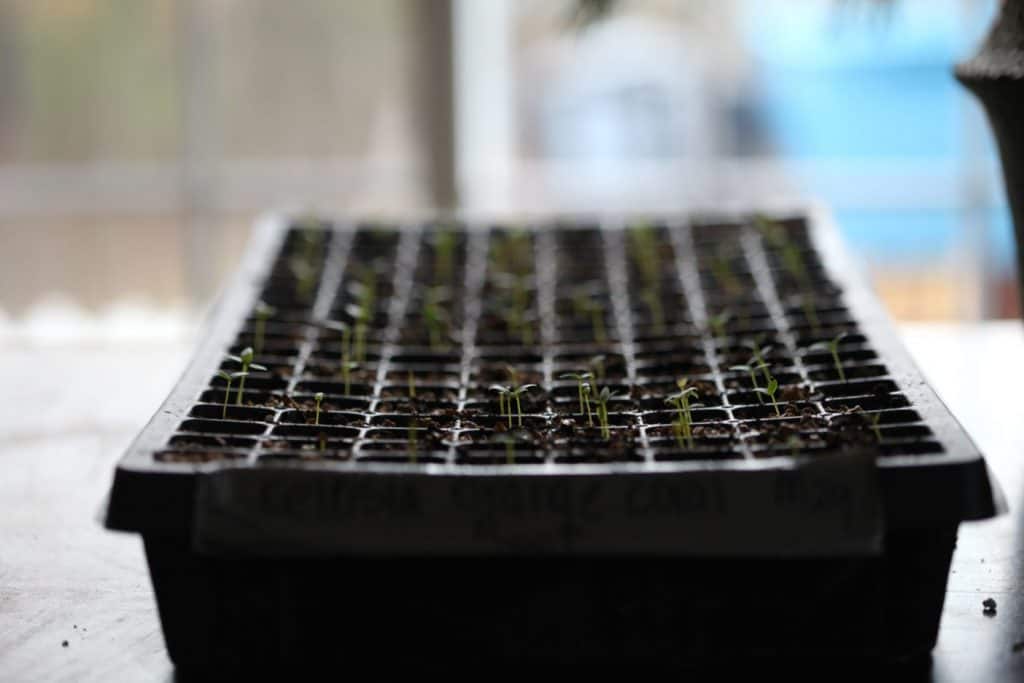 We have not had any issues with disease or pests, either during the seedling stage or when grown in the garden, and celosia seems to thrive in our area.
When first transplanted some of the seedlings seemed to wilt a bit, and I felt they may have experienced some transplant shock.
These plants were watered in well, and bounced back and were standing up tall and straight within twenty four hours.
How To Grow Celosia From Seed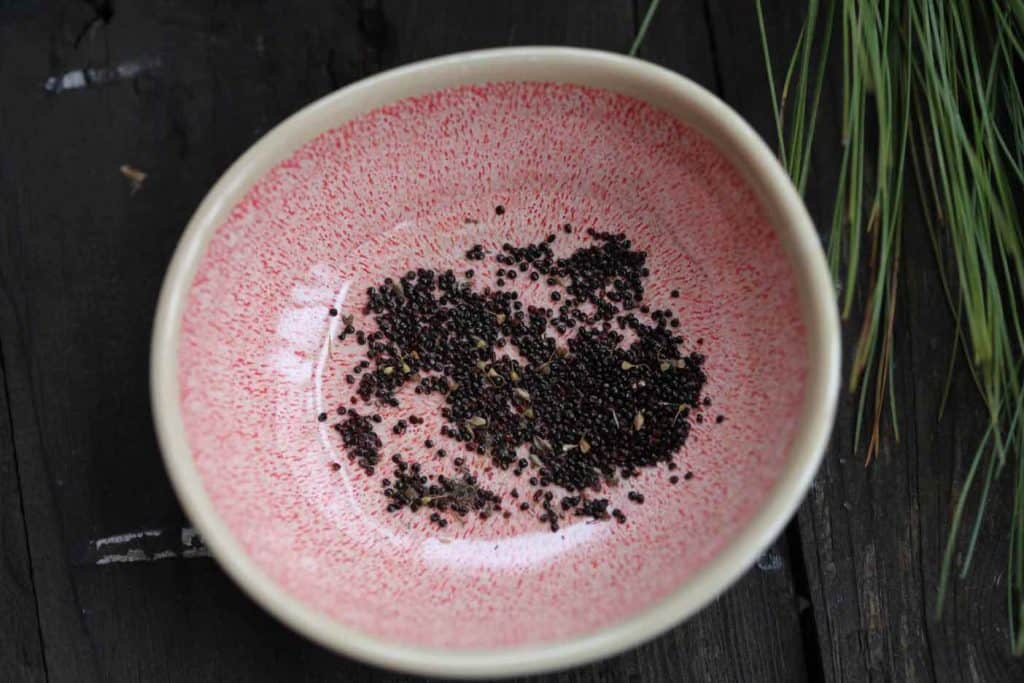 We grow our celosia from seed, as they are incredibly easy to grow this way
The important thing for celosia is to keep the soil warm and moist when they are germinating.
How Do You Germinate Celosia?
Celosia seed can be grown in cell trays or soil blocks.
We grow our celosia in cell trays, 128's.
Choose a good seed starting medium for your trays.
Place the seeds on top of the soil. Cover lightly with vermiculite which will help keep the soil moist during germination.
The seeds will require light for germination, however they can get this light through the vermiculite.
They grow best if kept warm, so we place the trays on a heat mat until they germinate.
Our first tray of celosia was planted on March 29, and here are the tiny seedlings growing on April 6.
They have been germinated and growing for about three days at the time of the photo.
After germination the seedlings go under grow lights indoors, until it's safe to place them outside to harden them off prior to planting.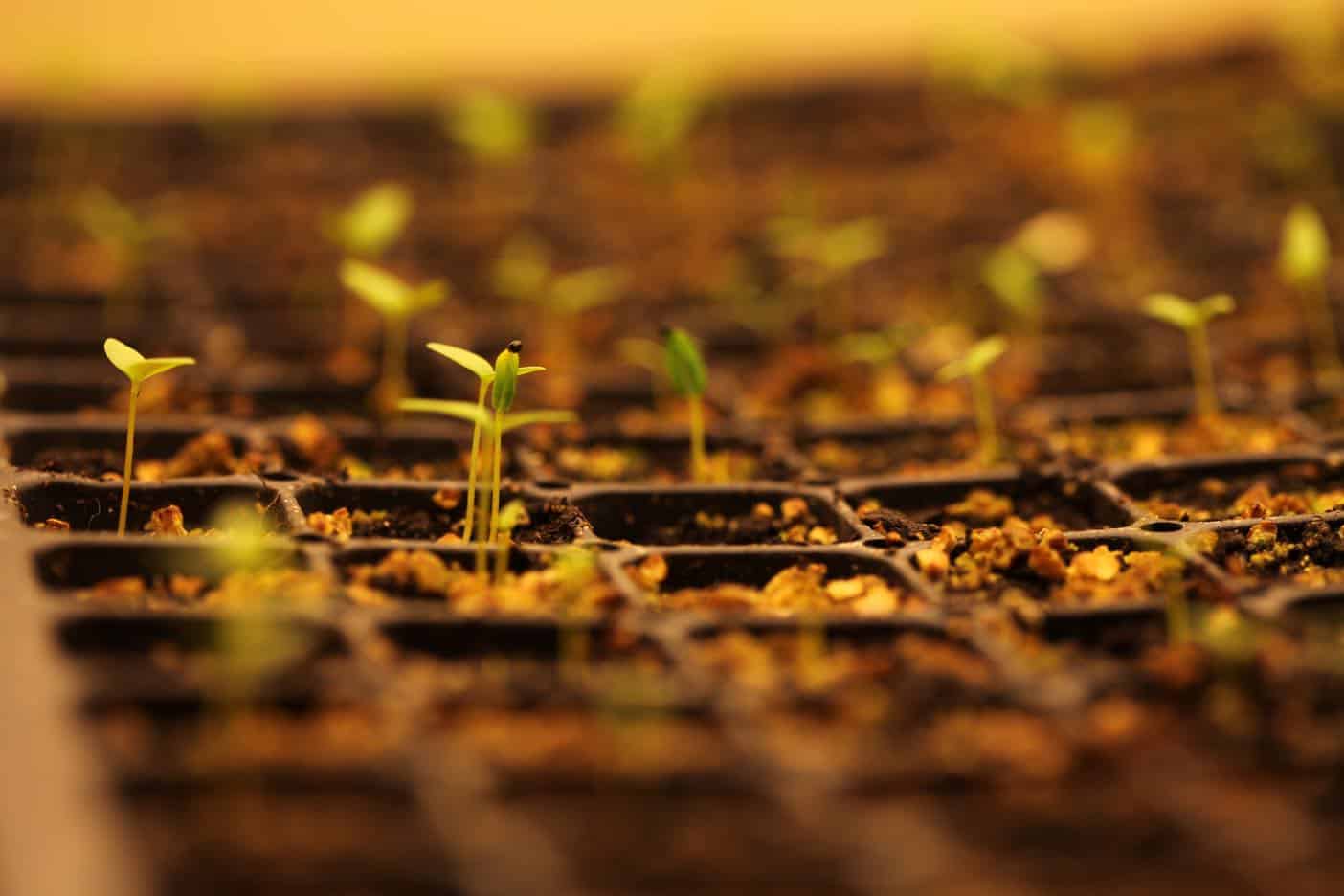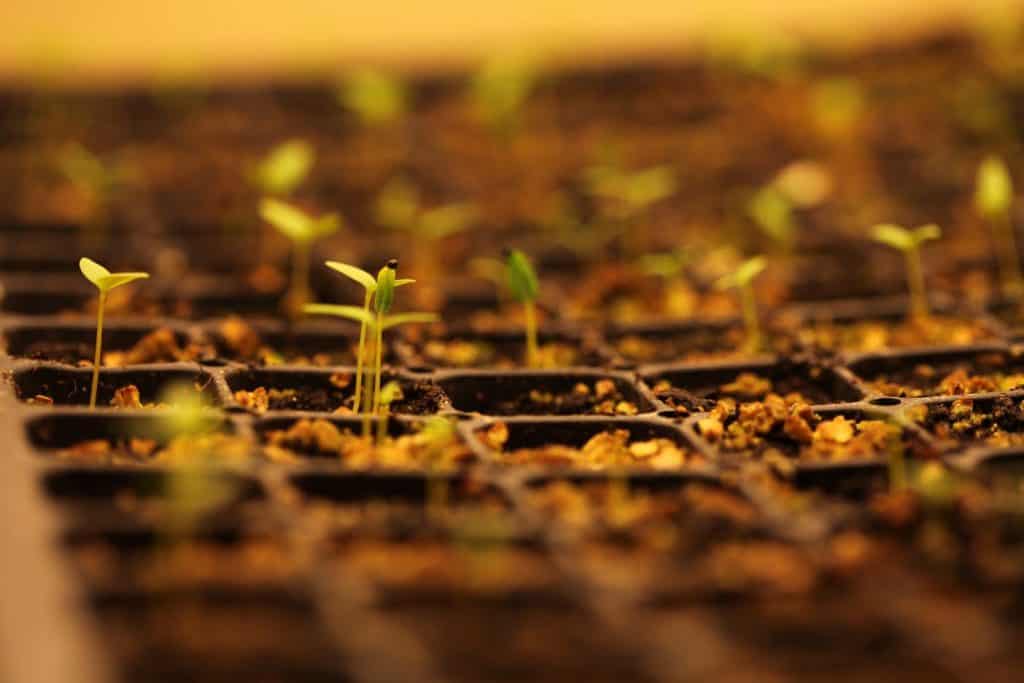 Celosia Days To Maturity
Time to maturity will depend on the variety of celosia that you are growing.
Maturity time for celosia varies between 85 to 120 days.
The cockscomb celosia takes longer to mature.
In zone 5b we start our celosia early indoors to give them a head start. We grow them under lights until it's warm enough to put them outside.
Celosia do not tolerate exposure to frost, so they should be planted out after all risk of frost has passed.
These seedlings are very tender, and you can see them wilt slightly when exposed to outdoor elements.
Make sure that the seedlings are hardened off before transplanting out, so that they can become acclimatized to the outdoors.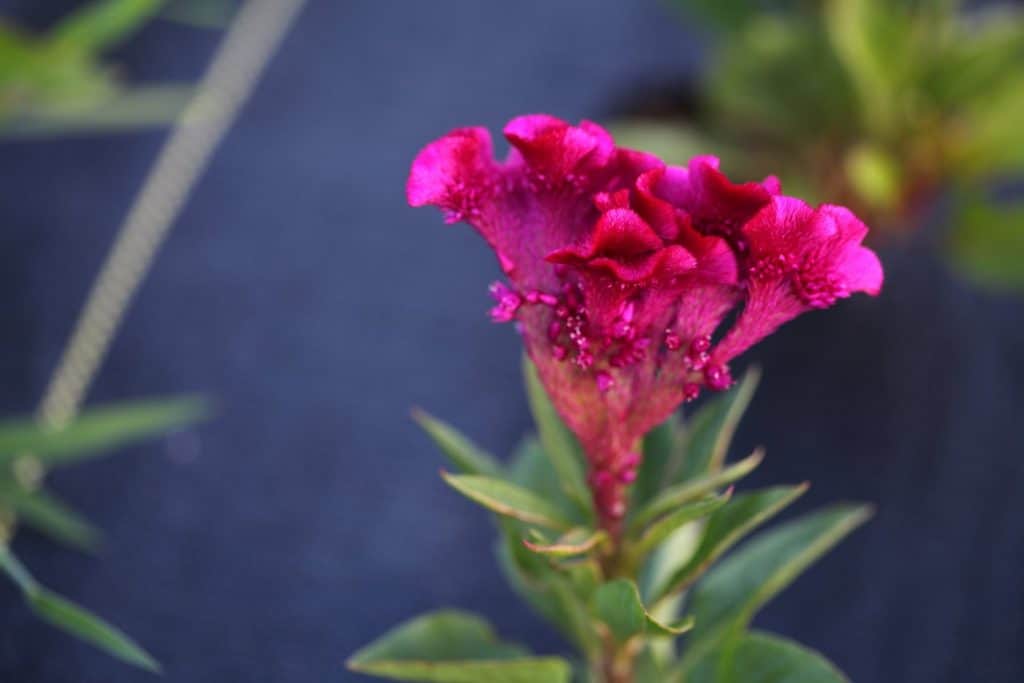 How To Transplant Celosia
Transplant your celosia seedlings to a warm sunny spot with well drained fertile soil. Transplant in the coolest part of the day if possible.
We grow our celosia in landscape fabric at 9 to 12 inches apart. The fabric helps with weed control, which is a constant battle with our high weed pressure.
Transplanting out of the cell trays is pretty easy and straight forward.
We usually use a small butter knife to lift the seedlings out of the trays. It's the best tool for this job and I highly recommend it!
Just slide the knife down the side of a cell, and gently pull the seedling up and out with the knife. It's so easy!
Water in your seedlings well.
Sometimes you may notice some wilting after transplant. Keep the seedlings moist at first, and they should bounce right back.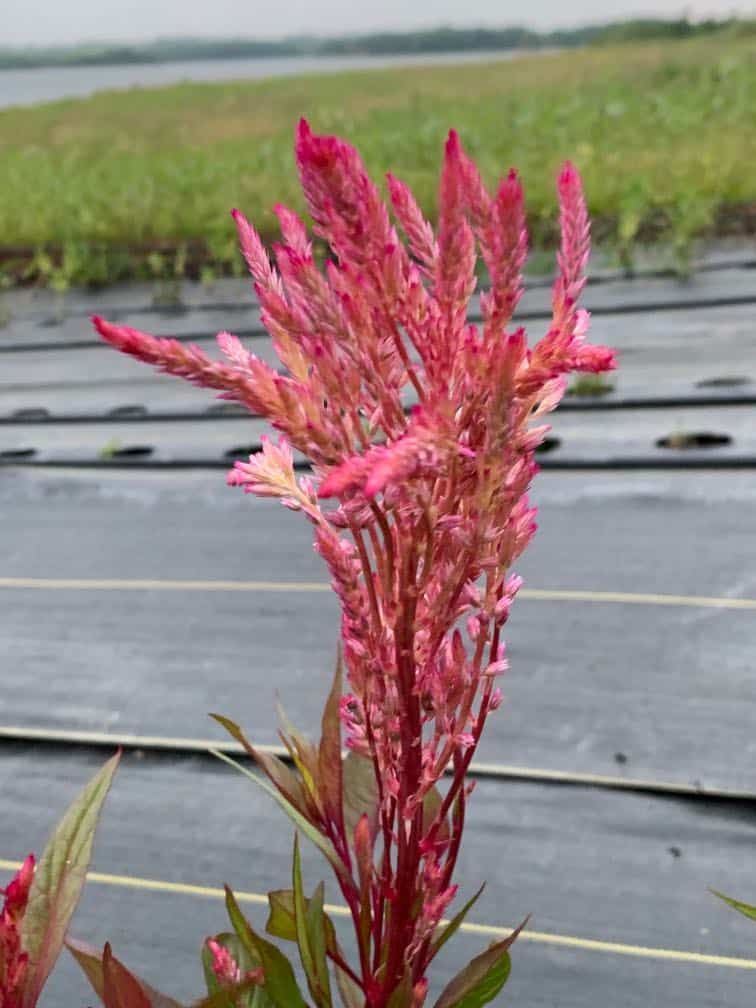 Should Celosia Be Pinched Back?
Some celosia will benefit from pinching.
Celosia plumosa and spicata can be pinched back in an effort to promote side branching.
This is a very effective technique, which triggers new growth along the sides of the plant, adding more stems for your harvest.
When the plants are about a foot high you can snip off the centre stem about three inches down, to a set of leaves.
Important-Do Not Pinch Back All Celosia Types:
Cockscomb celosia, or celosia cristata should not be pinched.
The main flower grows from the top of the main stem, and if this is pinched, this flower will probably not grow back.
An example of this type of flower would be Bombay celosia, celosia cristata.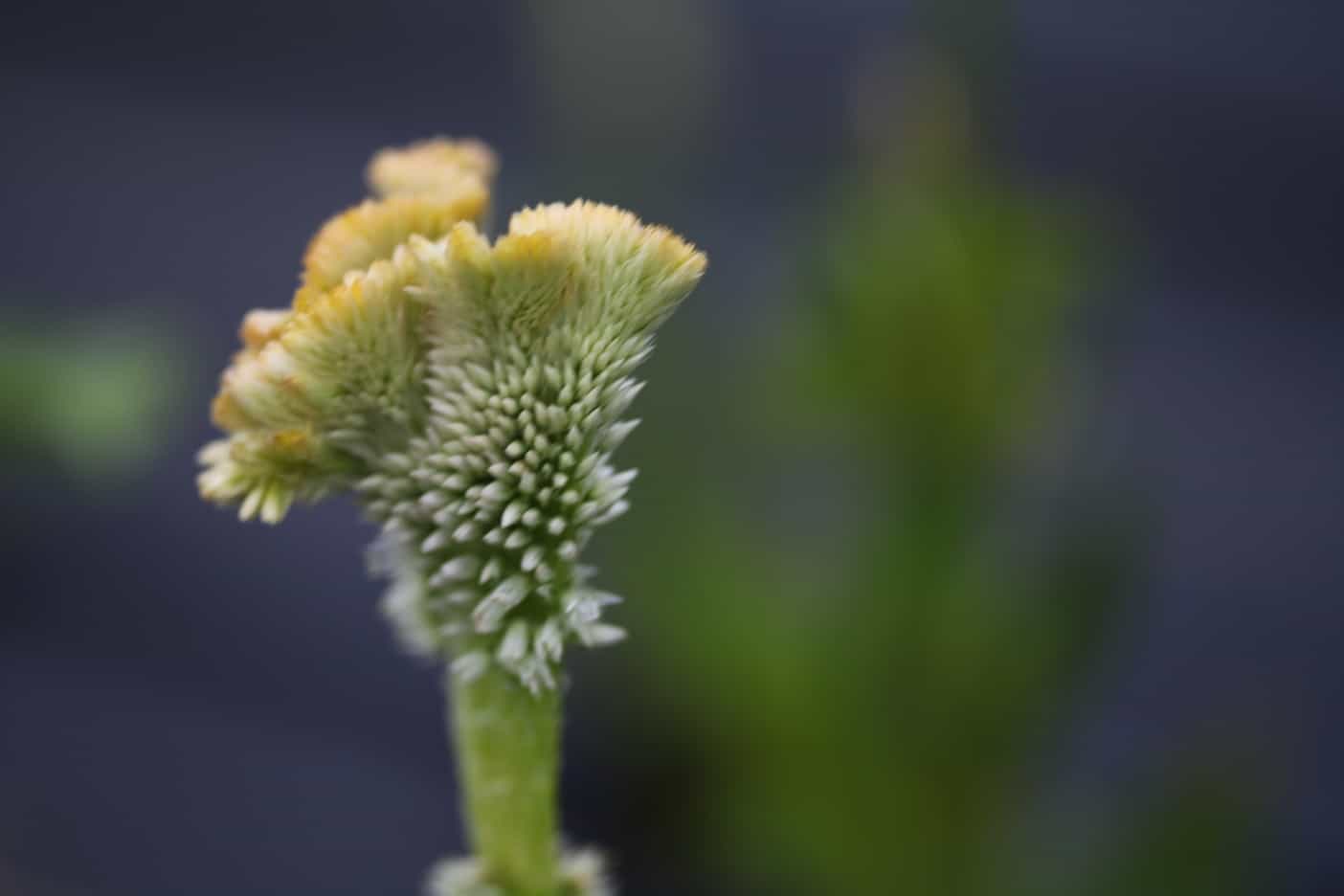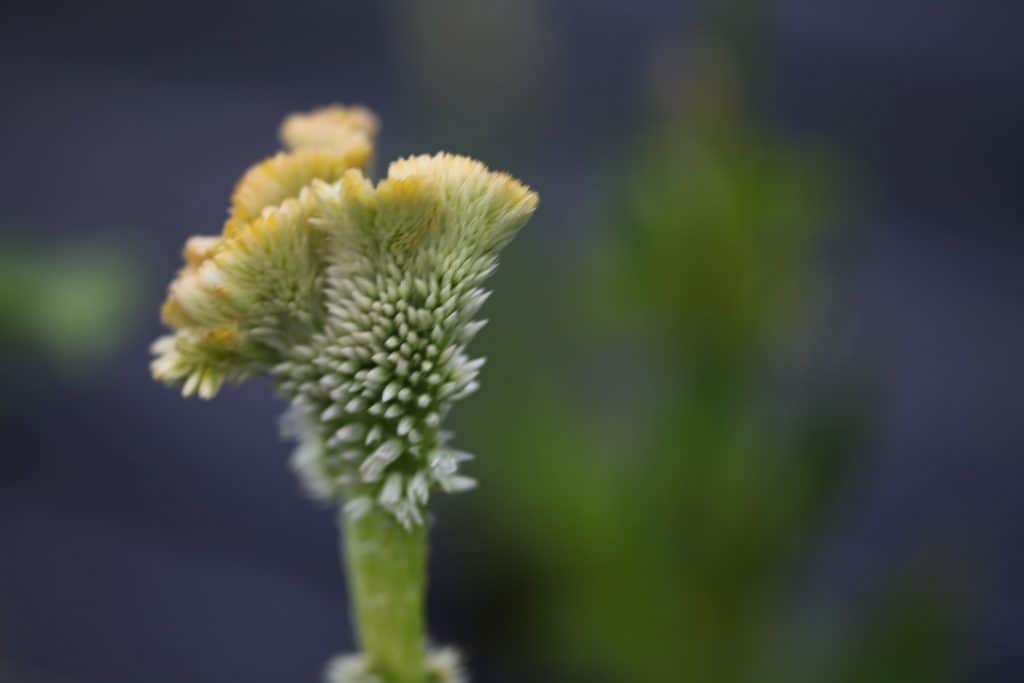 Planting Celosia In Pots
Celosia can be grown in pots if they are given all the right conditions for good growth.
The plumosa type in particular can fill your pot with striking colours.
Fill a large pot with good growing medium, and transplant your seedlings.
You can also start from seed if you have a long growing season, and the soil is nice and warm. Just sprinkle the seeds on top of the soil and keep moist.
If transplanting seedlings keep the soil moist until the roots have established.
Place the pot in a warm sunny location. Keep the pot watered regularly.
Celosia really do not need any special care. Regular watering, keep them warm, provide some sun, and they'll be happy.
They will put on a spectacular display to brighten any spot in your yard.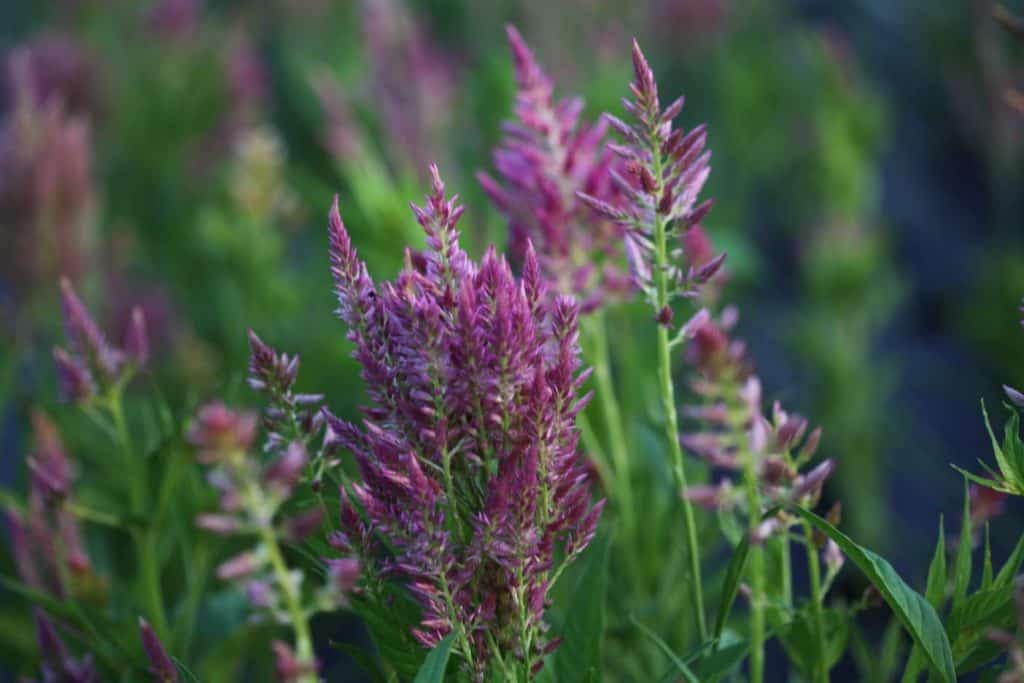 Celosia Flower Care
When To Cut Celosia
If you have grown your celosia for cutting, it's important to know the best time to cut the blooms.
Celosia crestata, the crested and cockscomb type flowers should be harvested when fully open.
Celosia plumosa and spicata types should be harvested just before they are fully opened, and when the flowers are still firm at the base.
These last two types mature more quickly than the crested types. They are past their prime and not good for cutting if the flowers become dry at the base.
Where Does Celosia Grow Best?
Grow in full sun, in moist and well drained fertile soil.
How Often Do You Water Celosia?
Water as needed. Our celosia grew in a large garden and we did not irrigate. They flourished with just the natural rainfall during our summer.
Celosia Temperature Tolerance
Celosia loves the heat, and tolerates the warm temperatures of summer.
It does not tolerate frost, and once the frost hits, the blooms will become damaged.
Does Celosia Like Sun Or Shade?
Plant celosia in full sun. They tolerate the sun and love the heat.
RECOMMENDED PRODUCTS FROM THIS POST
This post contains affiliate links, which means I make a small commission at no extra cost to you. See full disclosure on privacy policy here. As an Amazon Associate I earn from qualifying purchases.
How To Deadhead Celosia
You can deadhead your spent celosia blooms to prevent them from going to seed.
This will allow the plant to put energy into continued growth rather than seed development.
Deadheading is a simple process and involves removing the blooms that have become dried on the plant.
Remove the bloom and stem down to a set of leaves. Depending on the stem, you can also cut deeply down to the main stem.
I didn't really focus too much on deadheading the celosia that we grew. The plants that we grew had a continuous production of side shoots.
Perhaps that was because they were getting a regular pruning anyway, as we harvested throughout the summer and into late September.
How To Dry Celosia
Celosias can be dried as everlastings and used in dried flower projects and wreaths.
They are classics for use as dried flowers, and dry very well.
The cockscomb celosia are quite striking in dried flower arrangements.
The spicata celosia are somewhat fragile when dried so take care when handling.
Choose The Right Stage To Harvest For Drying
Celosia should be picked for harvest when almost fully matured, but before the seeds have set.
Choose The Right Time Of Day To Harvest For Drying
Harvest In the morning , while the temperatures are cooler and the flowers are hydrated.
If the flowers are moist from the morning dew, allow the dew to evaporate before picking.
Moist flowers may lead to mold development.
To Dry Celosia:
Air dry in bundles of thirty stems each, or less if the flowers are large.
Wrap the stems with elastic bands rather than string, because as the flowers dry they will shrink and may fall out of the string holding them together, causing damage.
Hang upside down in a warm dry and well ventilated area. The space should be dark, as a sunny location can fade the flowers.
If you are drying quite a few bundles, it's helpful to set up a line for drying, from which you can suspend the flowers.
Attach the flowers to the drying line by using clothes pins attached to the elastic bands.
Remember to hang the bundles upside down.
How Long Do Celosia Plants Last?
Planted out as an annual, celosia plants will grow in your garden until frost. The plants will bloom from July through to September or October if the weather remains warm and they are given good growing conditions.
If planted as a tender perennial in zones 9 or higher these plants may last for about three years.
They are not long lived perennials.
They can reseed themselves however, producing new plants to be enjoyed for years to come.
Is Celosia Cut And Come Again?
Celosia is not considered a cut and come again, however it does produce flowers all summer long. It is considered to be a medium producer.
Some of our plants grew very tall last year, about 48 inches or more, and had many side shoots to pick from.
Although not a cut and come again flower, celosia is still considered one of the best annual flowers for cutting in the cut flower garden.
Does Celosia Reseed Itself?
Celosia can reseed itself, especially in warmer climates.
We often have a few small volunteers in zone 5b, although these plants are much smaller than the ones we start indoors.
This is because they do not have the time to grow to the same size as the plants that we start from seed indoors. These plants are a few months older than the plants that have germinated outside.
Have you tried to grow Celosia? Be sure to leave a comment to let us know your experience!
I hope you found this post on how to grow Celosia for the cutting garden helpful! If you have any questions or comments, I would love to hear them!
Other Posts You May Like:
HOW TO GROW YARROW-A BENEFICIAL GARDEN PLANT
PERENNIAL BACHELOR BUTTONS IN THE GARDEN
HOW TO GROW LIATRIS IN THE GARDEN- PLANTING AND CARE
PIN IT FOR LATER!