Last updated on July 4th, 2023 at 01:57 am
Yarrow is one of those flowers that at first glance seems very common. It grows as a wildflower here in Nova Scotia, and we tend to overlook it. When we grew it for the cutting garden, I had to reconsider my thoughts on this truly romantic flower. It grew in such subtle pink and apricot hues , with large and lacy florets, that I must admit that I was smitten. It is also a valuable herb and has been used medicinally throughout the ages. Learn how to grow yarrow- it is much more than a common wildflower.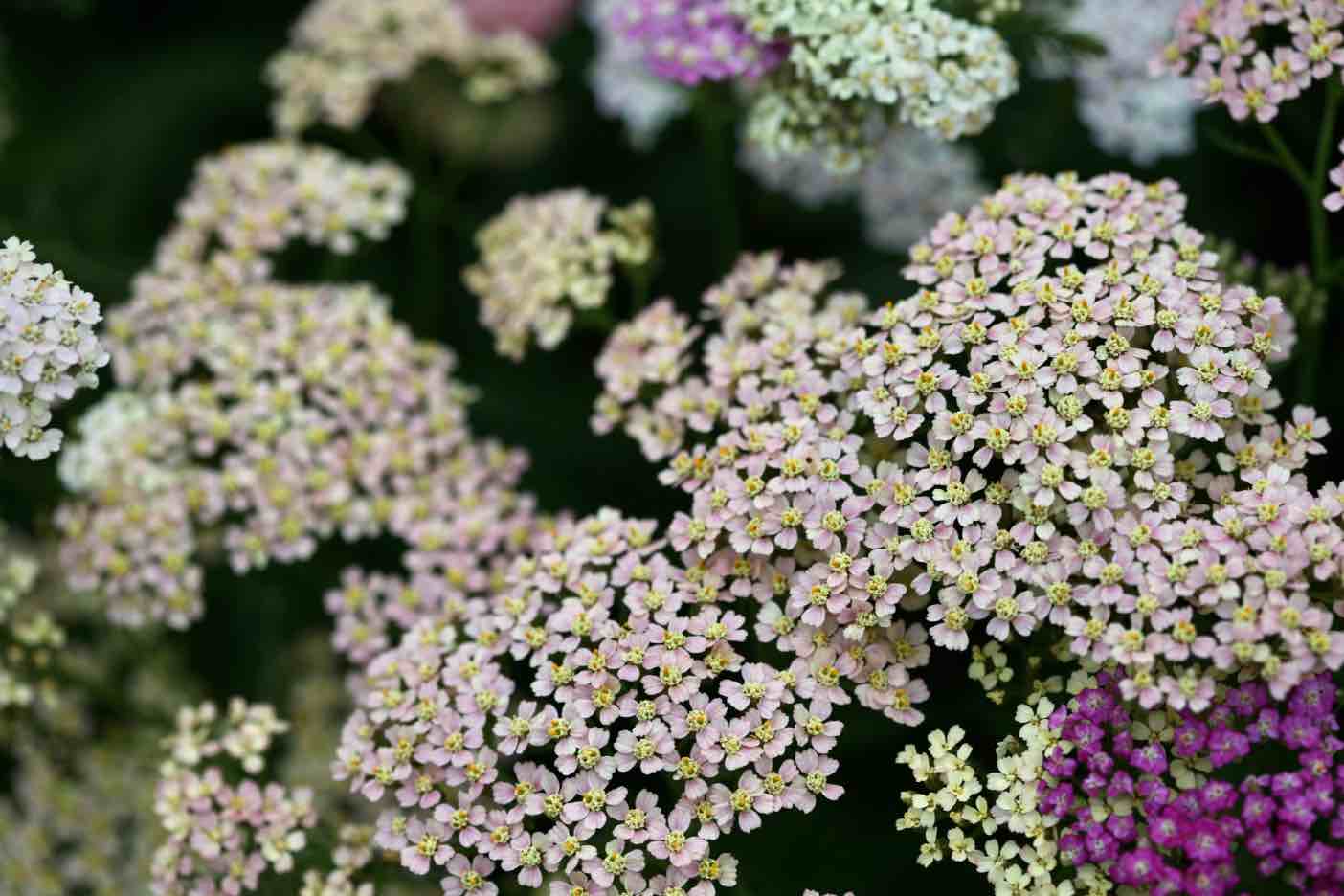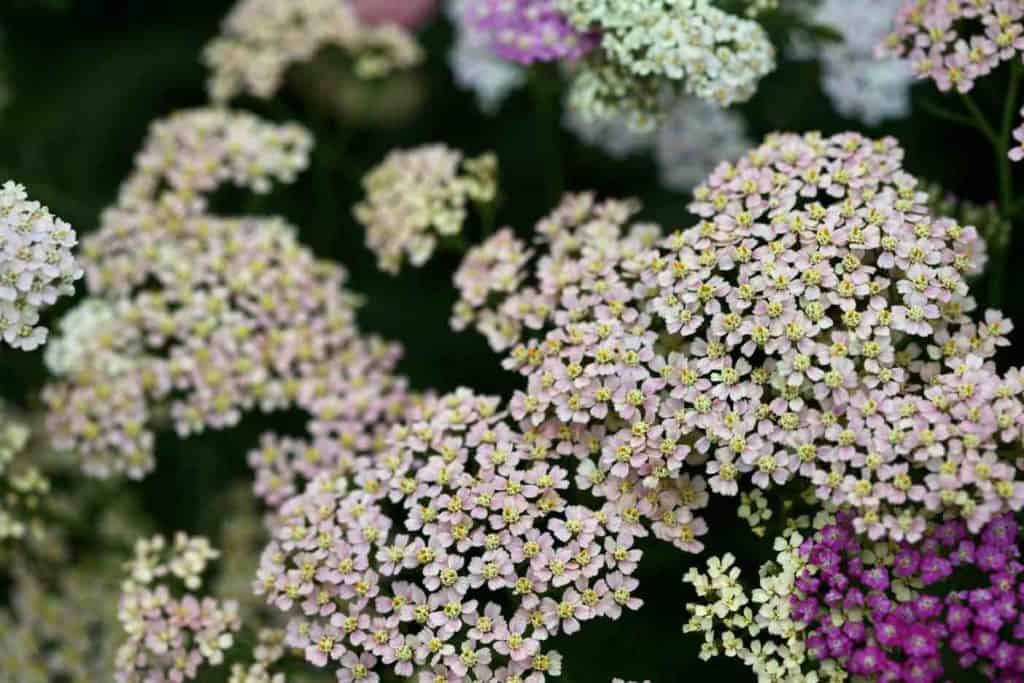 How To Grow Yarrow
Yarrow, also known as achillea millefolium, is one of those flowers that is very easy to grow. It is very hardy, and pretty much grows on it's own without too much fuss or care.
It's a hardy perennial that grows well in our zone 5b garden. It grows well from zones 3 through to 9.
The first year we grew yarrow for the cutting garden, I mistakenly thought it was an annual.
It bloomed for us at the end of that summer, although I was not impressed by the height of the stems or the size of the blooms. They were smaller than I had anticipated.
We used them anyway, as they were still very pretty and I loved the romantic look of the flowers.
Then that winter I discovered my error and realized that they were actually perennial! Make no wonder they were so small the previous year, they were still just baby plants!
The next year that same row of yarrow magically reappeared.
They were the first green growth in the field that spring. They continued to grow with a vengeance, the leaves growing healthy and green.
Those second year yarrow flower stems grew very tall, about 36 inches or more, with large florets. They crowded out any weeds that might have come up in the row. They looked amazing.
So we planted more:).
Achillea millefolium- The Species Name For Yarrow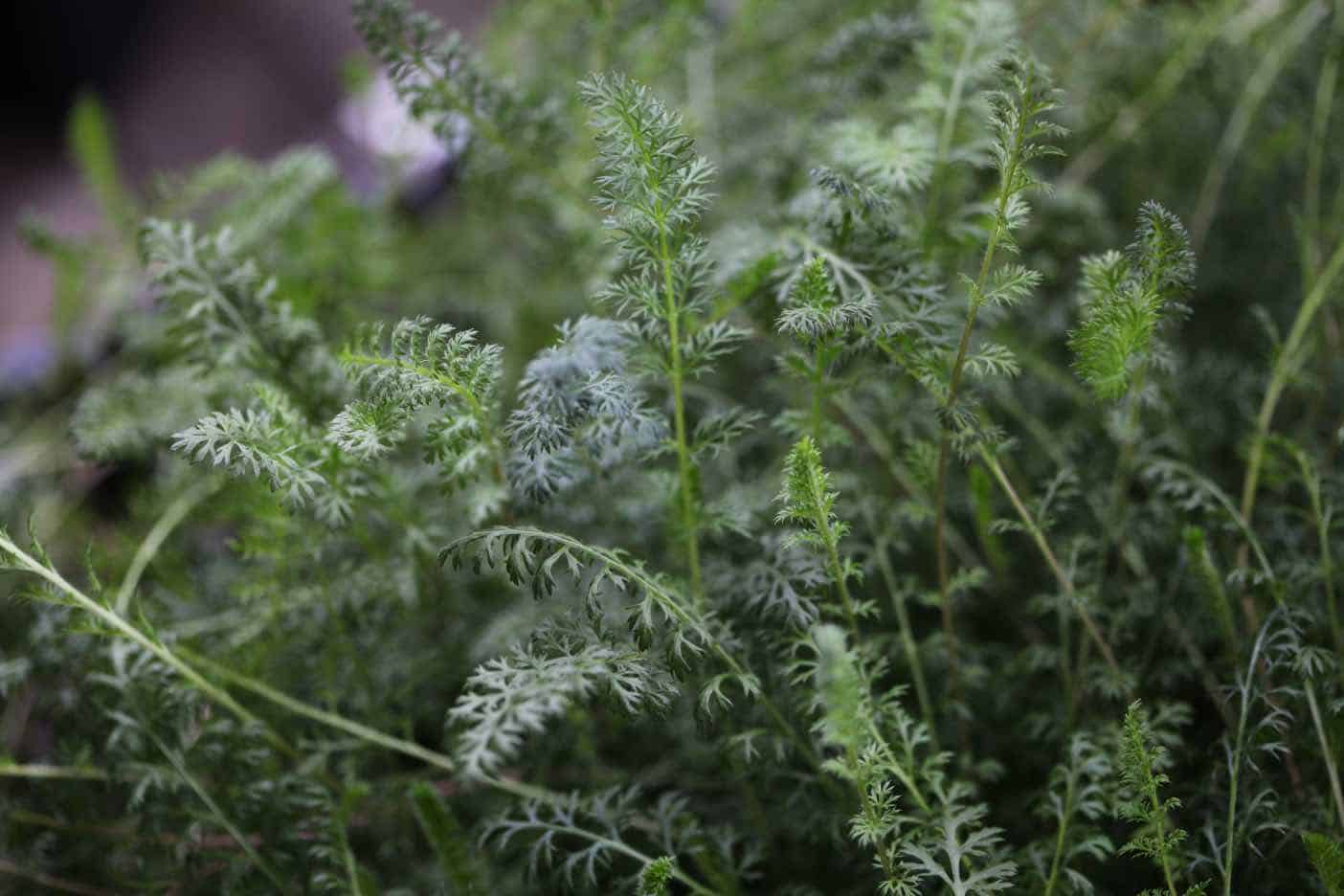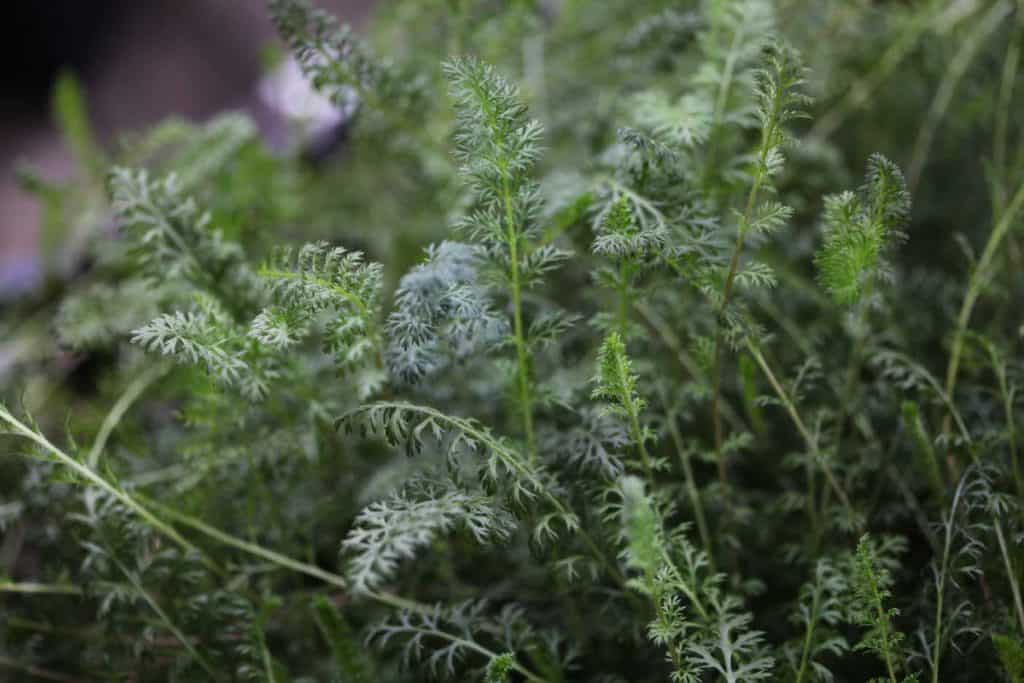 If you look closely at the leaves of yarrow, achillea millefolium, you will see that the foliage is fernlike with many fine feathery leaves.
"Millefolium" means a thousand leaves, as does the common name for yarrow , which is "milfoil".
This plant is easily recognized by it's leaves, and I remember even as a child being able to identify it. It may look very familiar to you as well, as it is often found as a wildflower in many locations.
What Do Yarrow Seeds Look Like?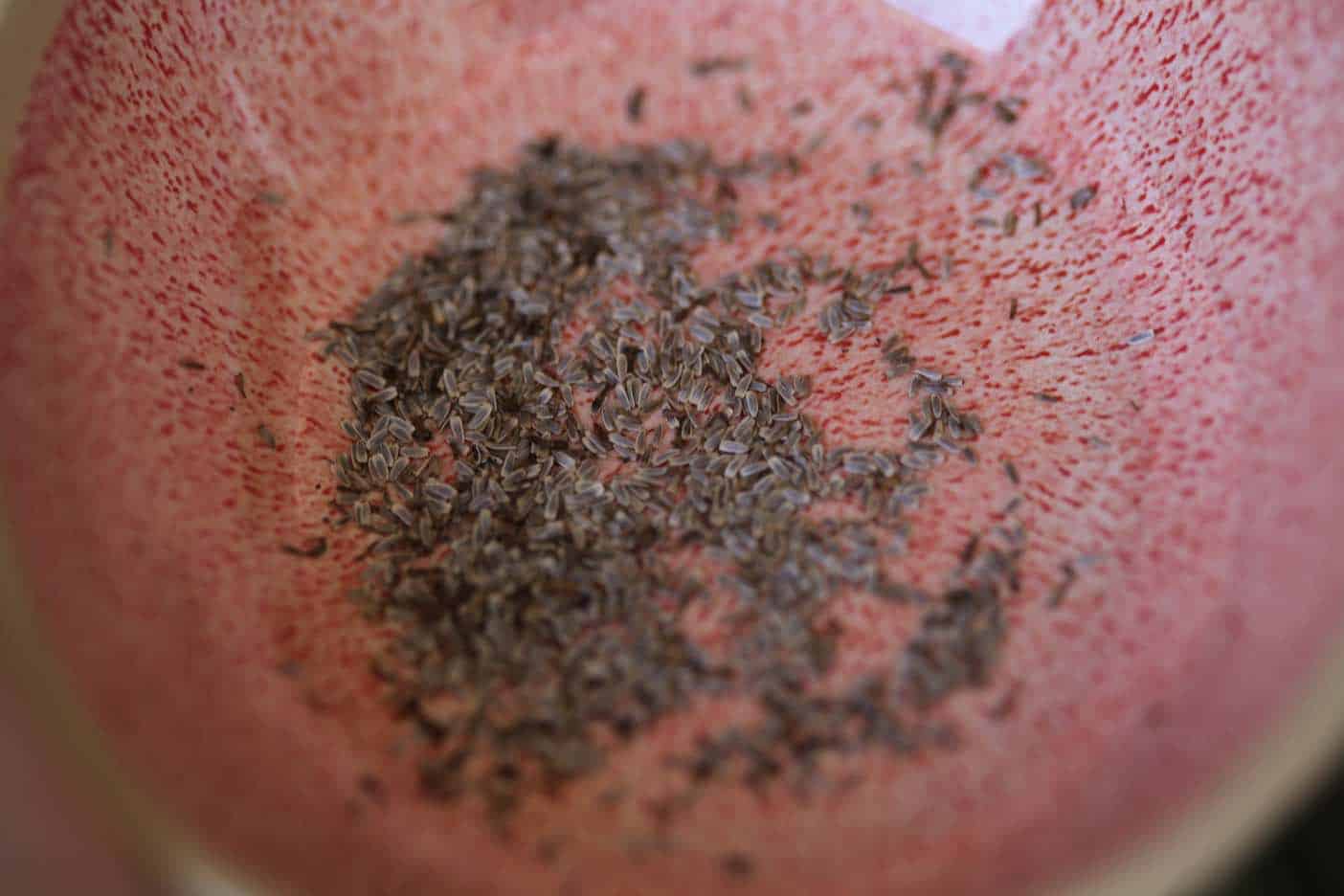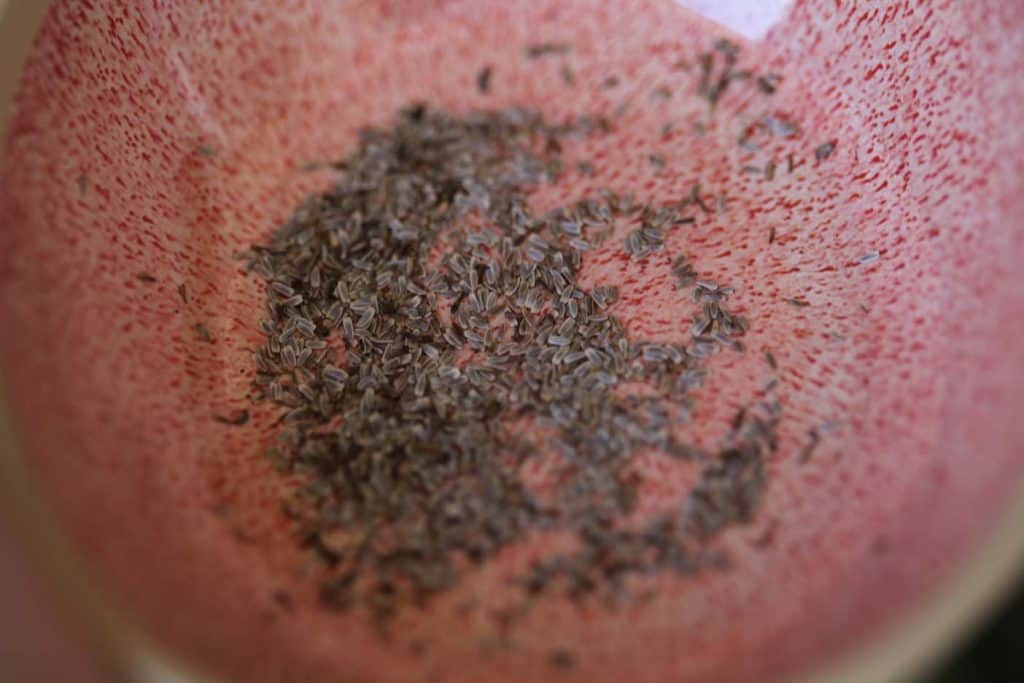 Yarrow seeds are small, approximately 1/16 inch long and oval shaped.
These are Colorado Mix yarrow seeds that we collected from our flowers last year.
You can see that the seeds are oval shaped and grey coloured with white edges.
How To Grow Yarrow From Seed
It is very easy to grow yarrow from seed. The seeds are tiny and light, and as small as little flecks of ground pepper.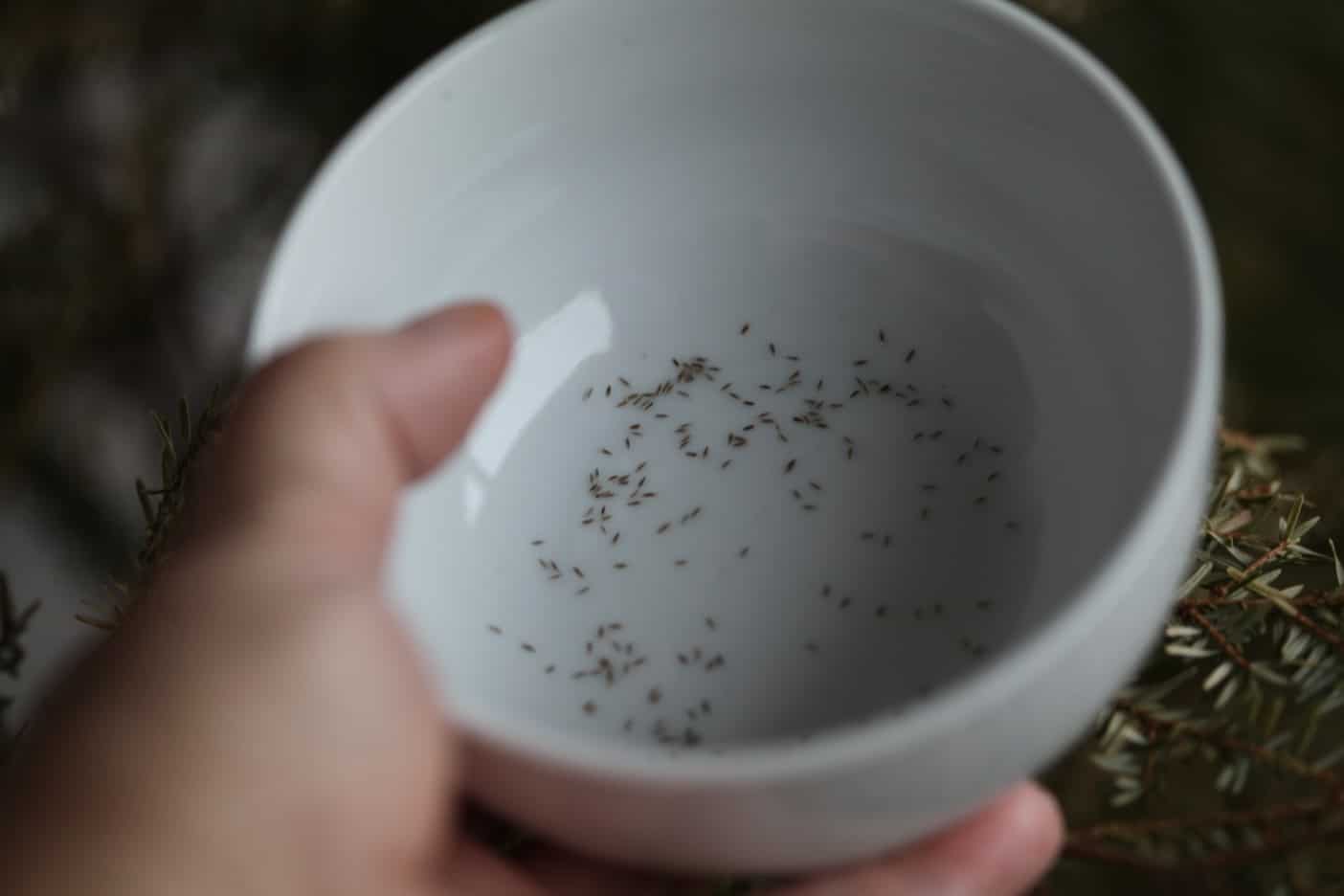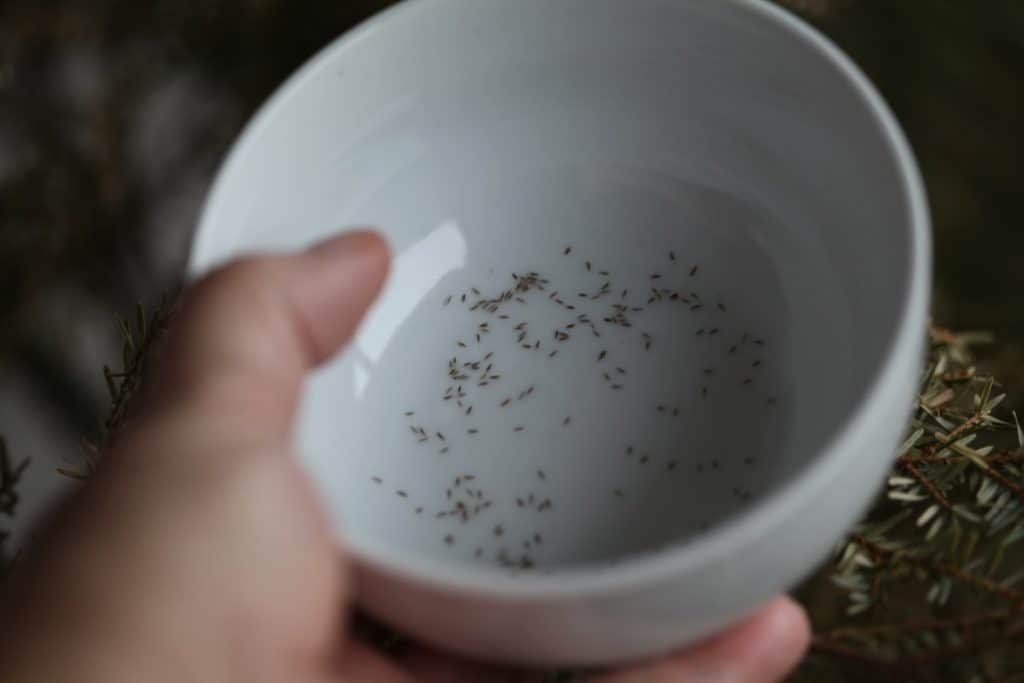 We plant the yarrow in cell trays, because they were started indoors in winter.
It's important to use a good seed starting mix to give your seeds a healthy start and protect them from disease.
Sow seeds on top of the soil, and do not cover because they require light for germination.
It may take up to two weeks or longer for the seeds to germinate. We placed our cell trays on a heat mat and the seeds germinated within the two week period.
Place under grow lights if growing inside, until they can be hardened off outside and then planted.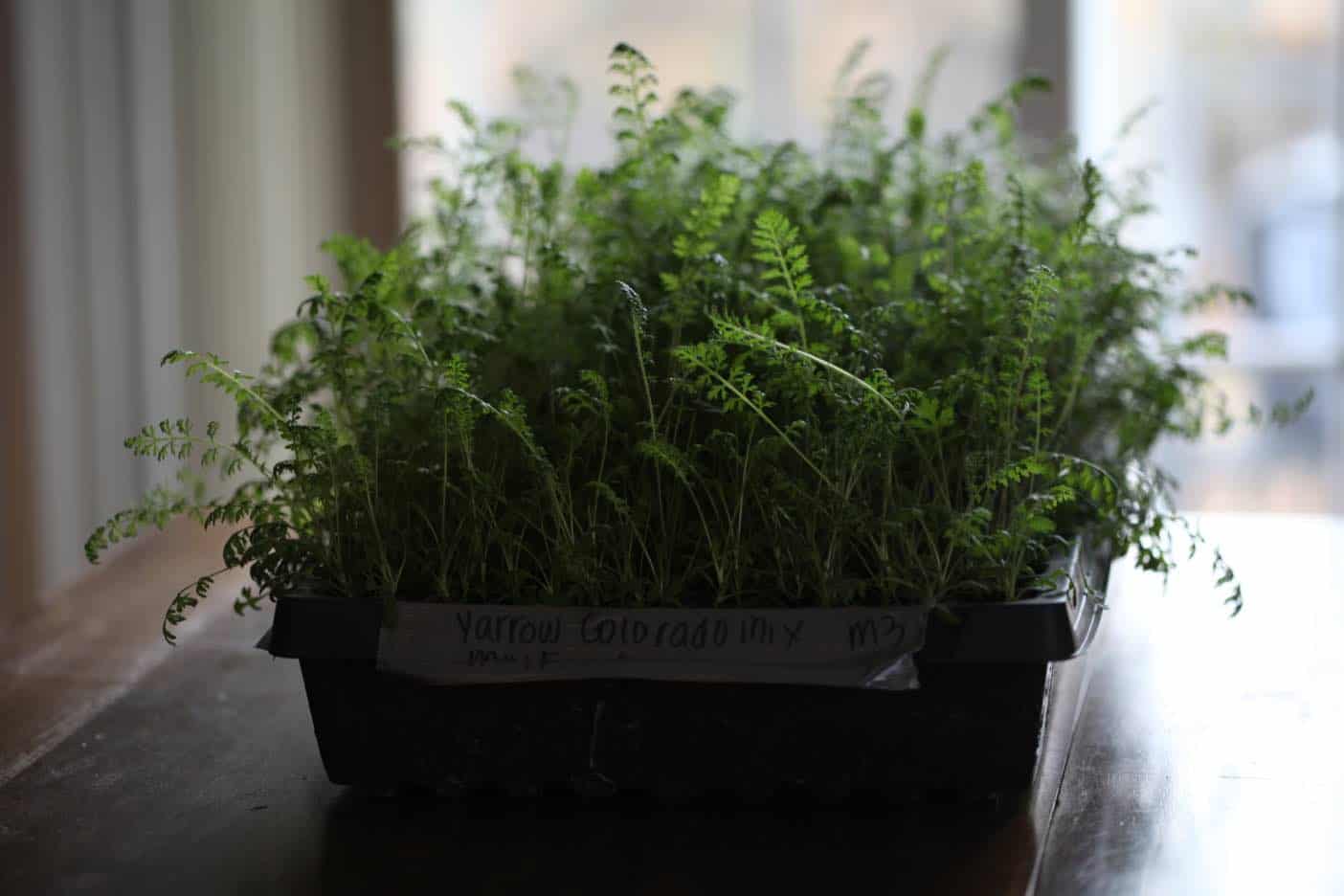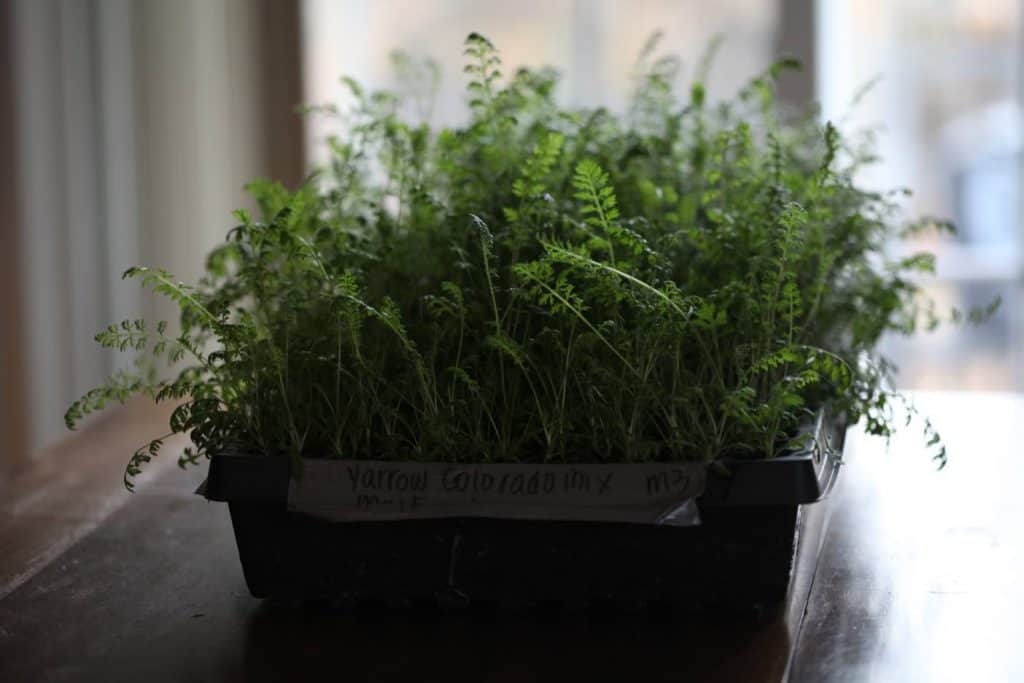 How long Does It Take To Grow Yarrow From Seed?
Yarrow takes approximately 120 to 130 days to bloom from planting. That's a little over four months.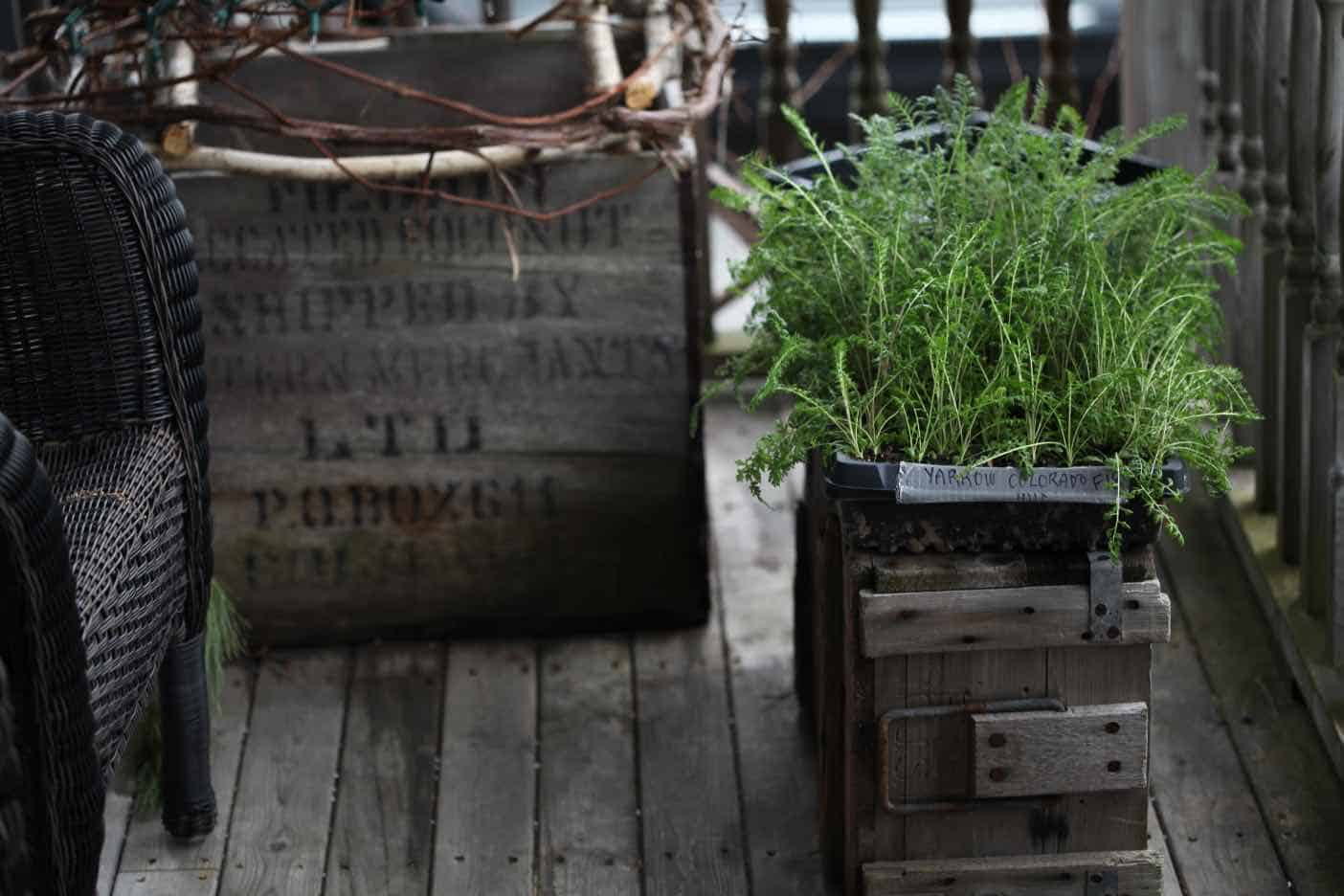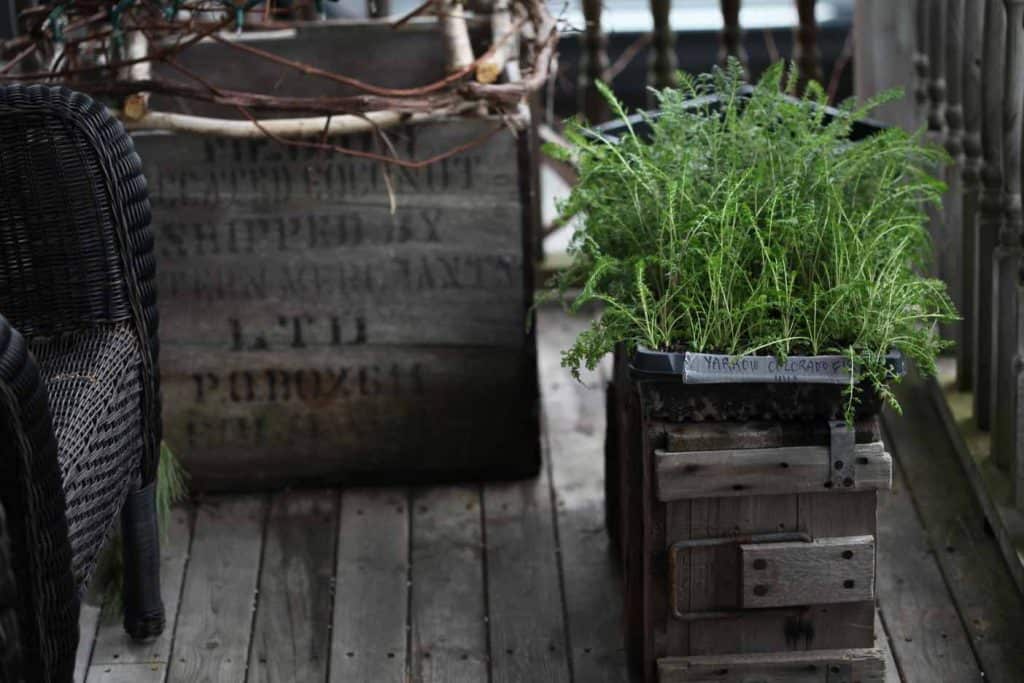 We started our yarrow inside early this year, so that we could have blooms by July or August. But these plants will be even larger next year, and will again bloom around the same time.
When Does Yarrow Bloom?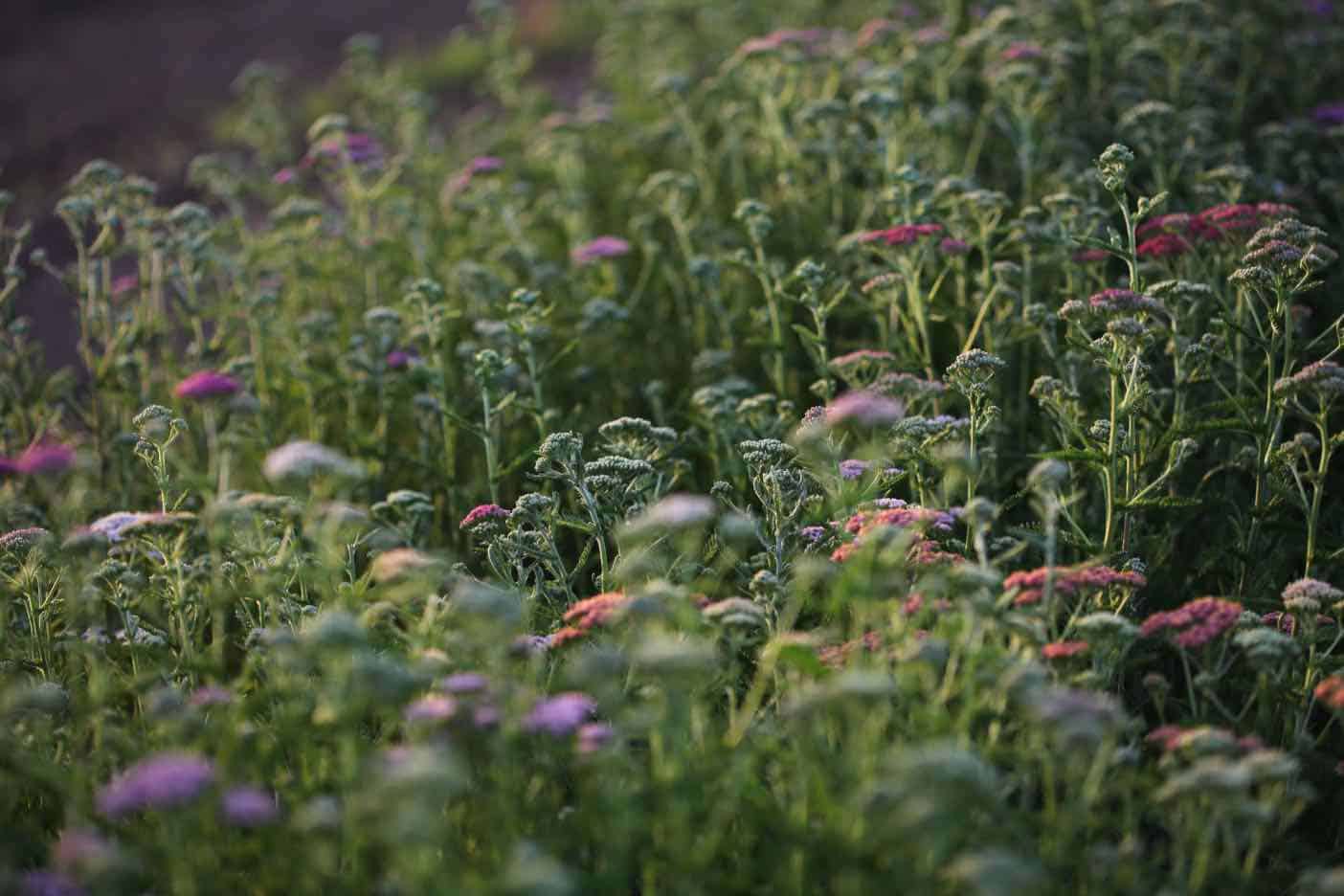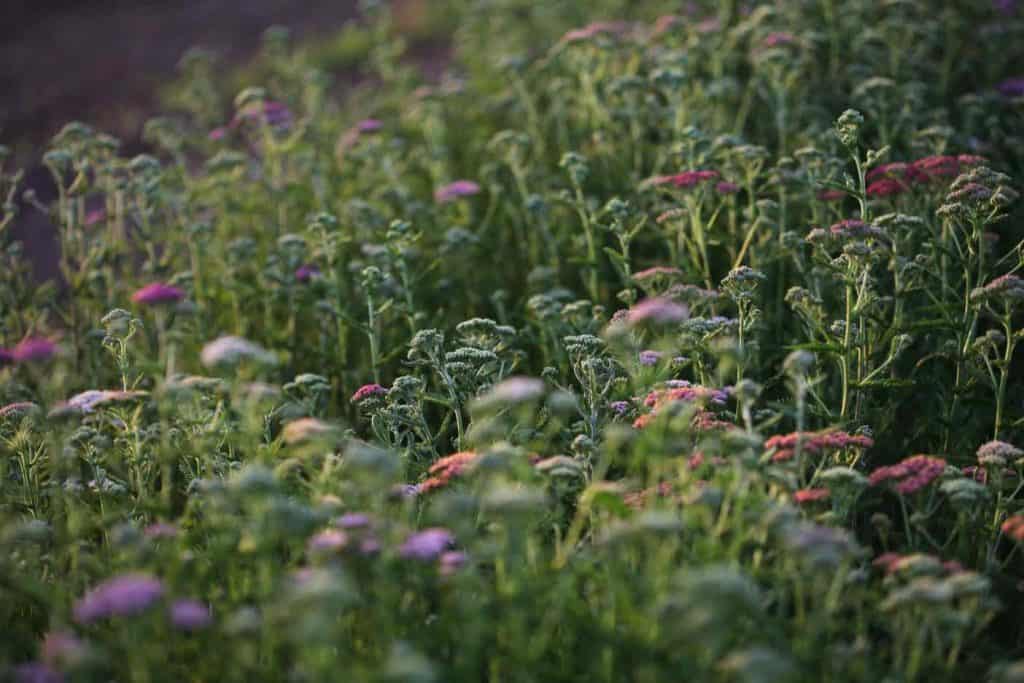 Our yarrow starts to bloom towards the end of June, and continues in full bloom throughout July.
We even had blooms in August to cut from, although many of the unused flowers were setting seed at that time.
Does Yarrow Come Back Every Year?
Yarrow is a herbaceous perennial, and it will come back every year. It also reseeds easily, so if you grow a patch, it should become well established in the area where it is planted.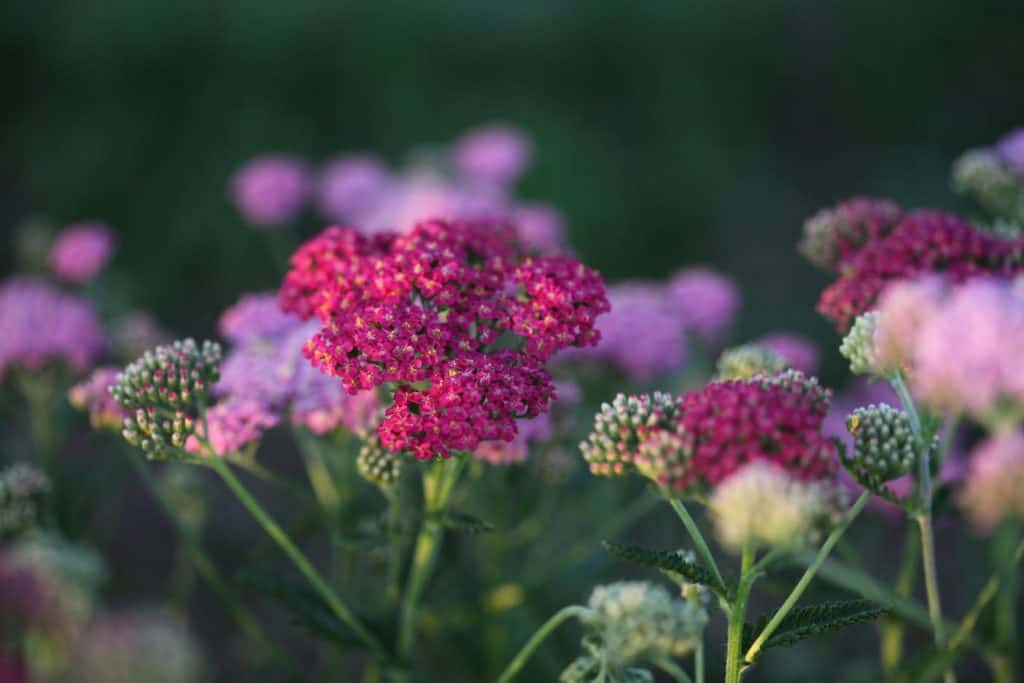 Is Yarrow Invasive?
Yarrow spreads by rhizomes and is a tenacious plant. The roots if cut will develop into a new plant.
It is very hardy, and once planted will be around for awhile. It may also spread to other areas of your garden.
The common white yarrow is seen all over. I have never seen it growing in large masses in our fields, only here and there.
The USDA has identified the common yarrow to be invasive in some regions or habitats.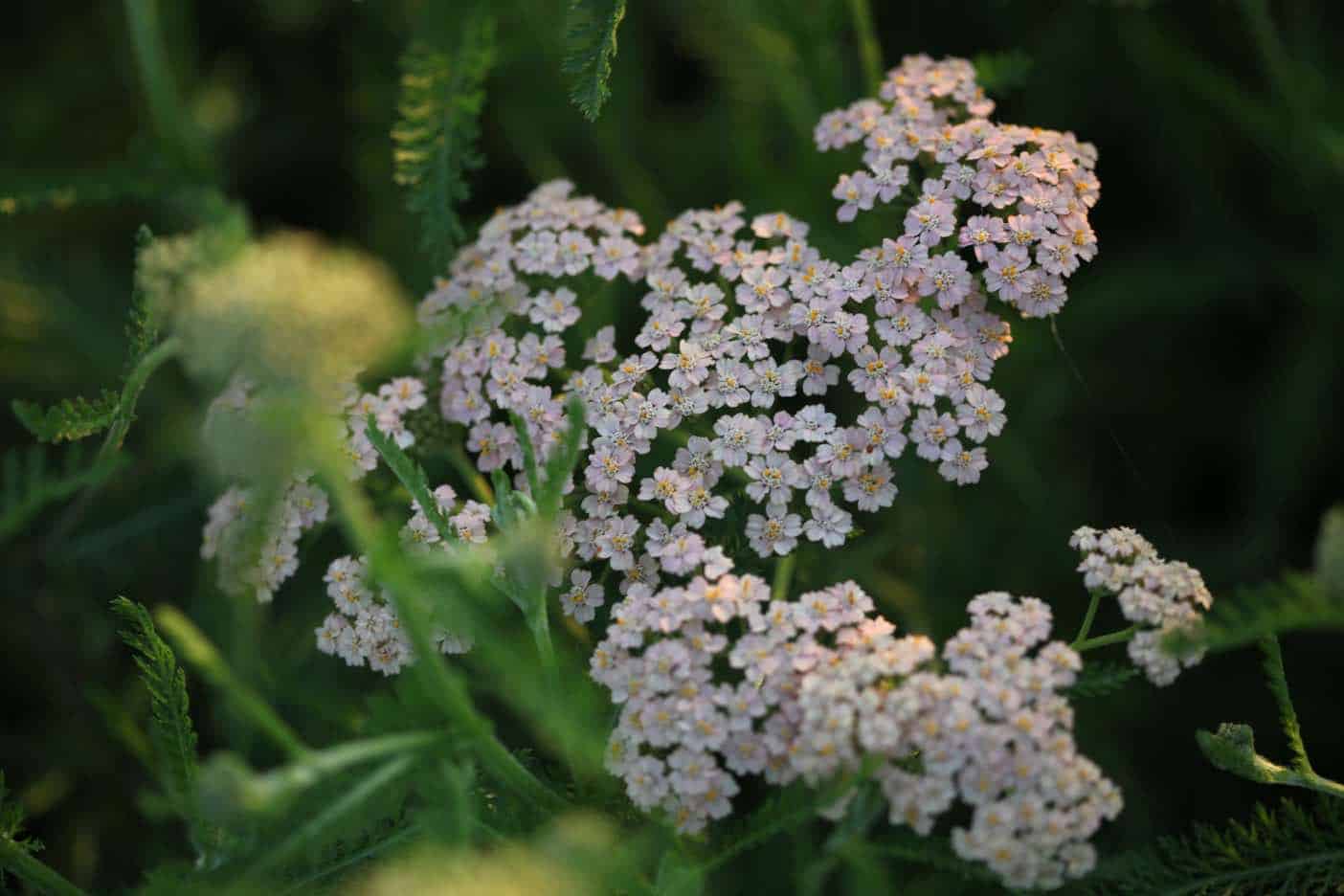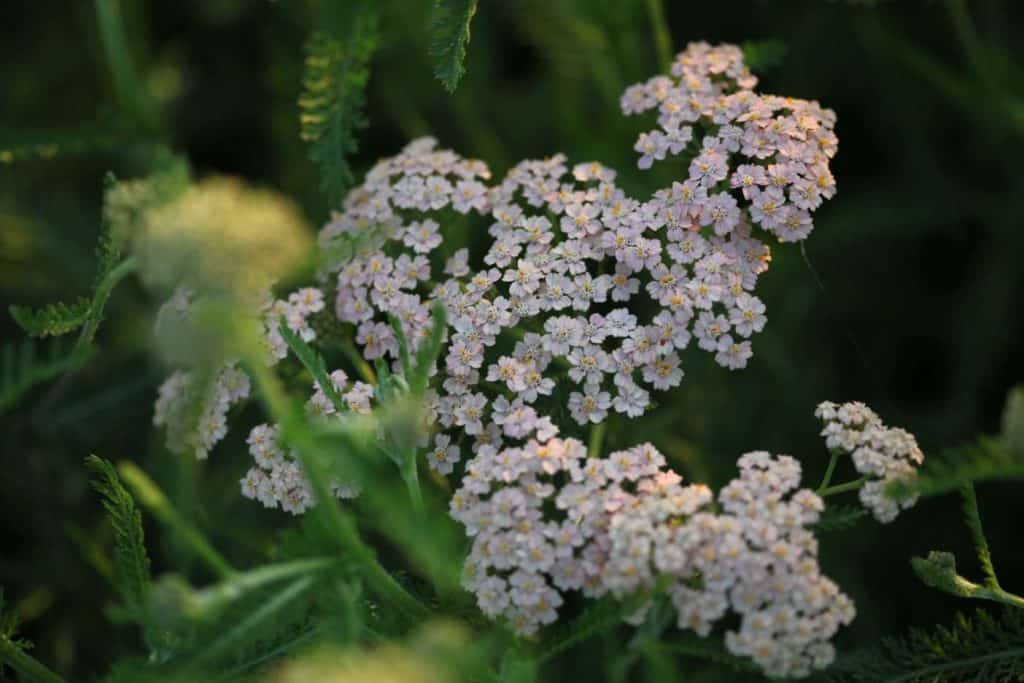 Yarrow As A Cut Flower- The Reason We Grow It!
Yarrow is a wonderful cut flower, and this is the reason we grow it.
It does not last long in the vase, however adds such a beautiful touch that continue to use it. Vase life is about four or five days.
We like the wildflower and cottage garden look, and this is exactly what yarrow offers to the bouquet.
Yarrow flowers are disc shaped and come in muted shades of pink, apricot, yellow and white, and are wonderful accent flowers.
How To Harvest Yarrow
Yarrow should be picked when fully mature and you can see pollen on the flower. If picked prior to this they will wilt.
Best time to harvest is in the cooler part of the day, and place them directly into water to hydrate.
Is Yarrow Cut And Come Again?
Yarrow is not considered to be a cut and come again. It is a medium producer.
Most cut and come again type flowers produce flowers all summer long once they start to bloom. The more they are cut, the more side shoots they develop, supplying the gardener with a continuous supply of flowers throughout the season.
Yarrow blooms for a fairly long time, for approximately a month in full bloom, then gradually decreases flower production. Granted, our flowers were left to go to seed, which will also affect the subsequent flowering that season.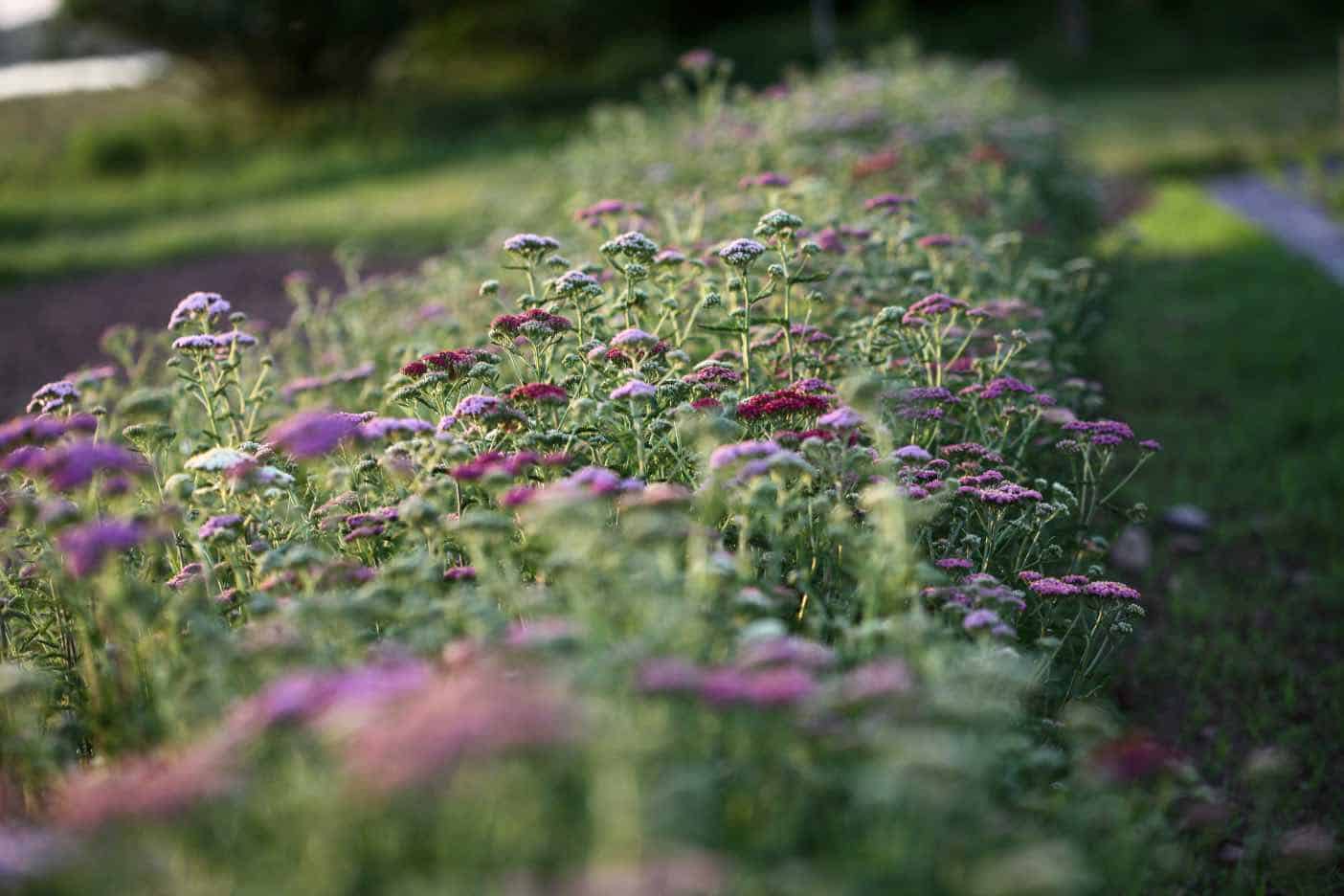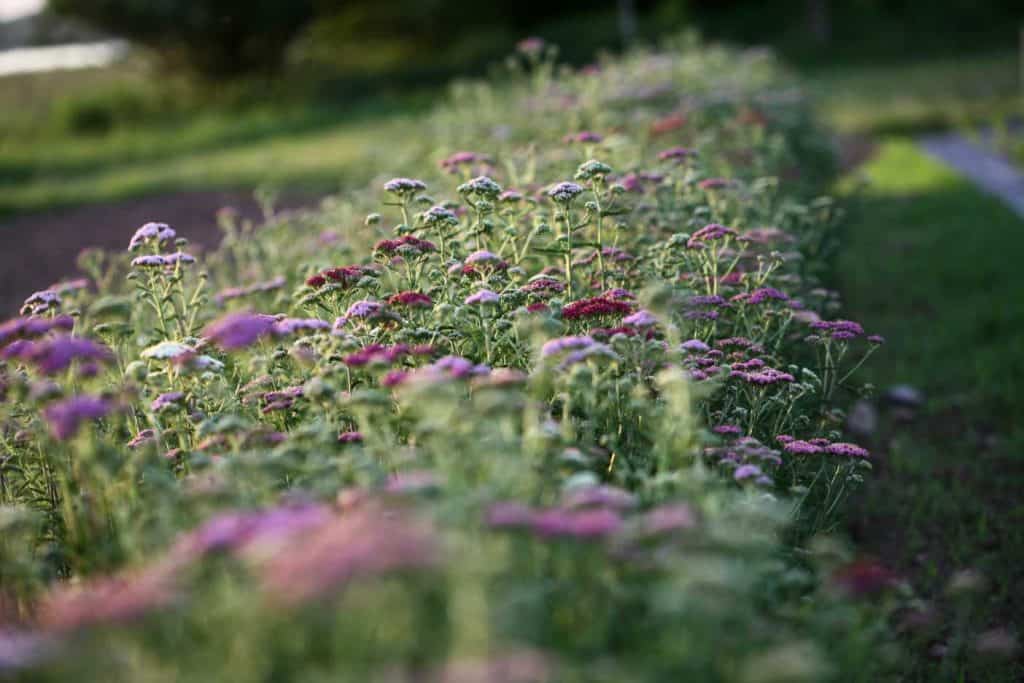 How To Dry Yarrow
It should be harvested for drying when fully mature.
Place the stems together in thirty stem bunches for drying. Secure the bunches with elastics to keep the stems from falling out when they dry and shrink.
Hang upside down in a warm dark space with good air ventilation.
Alternatively if just drying a small amount, you can dry the yarrow by placing in a vase without water until dry.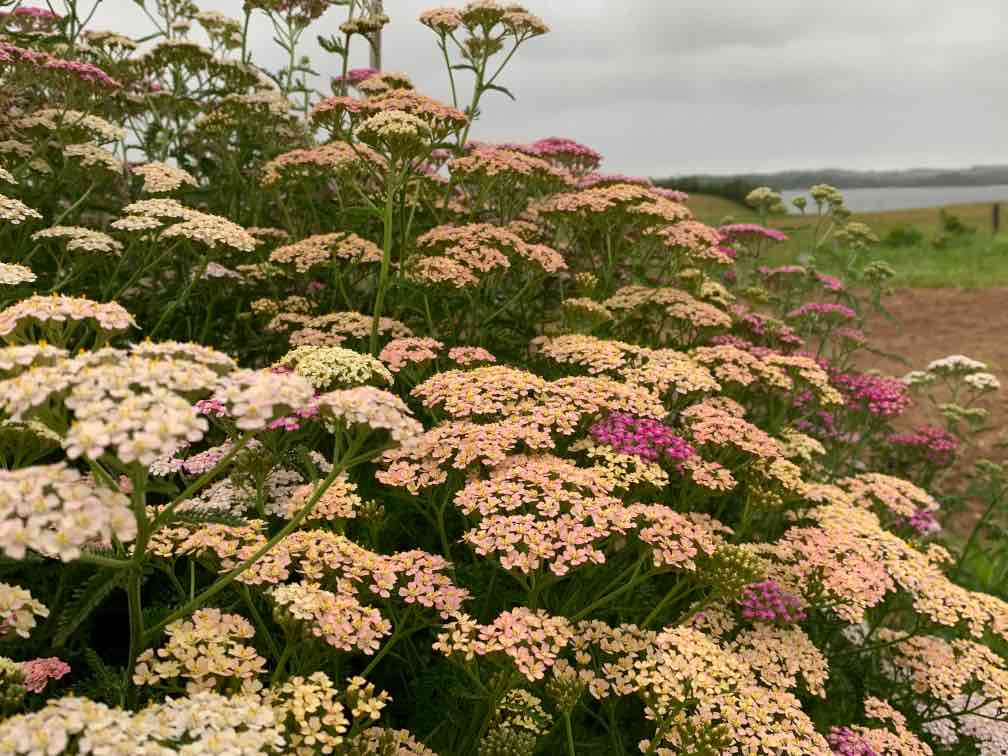 How To Harvest Yarrow Seeds
Yarrow seeds are easy to harvest.
Allow the flowers to dry on the stem, and allow the seeds to mature on the plant.
Once dry you can cut off the florets and bring them inside.
Shake the flower heads onto a plate or into a bag, and the seeds and chaff will fall off.
I separate the seeds from the chaff manually, and place the seeds in an envelope for storage.
I did not harvest my seeds early enough last year, and by the time I got to them many had already dispersed off the plant. This year I will be harvesting earlier by bringing the dried flowers inside before the seeds are released.
Yarrow Benefits- It's Also Used In Herbalism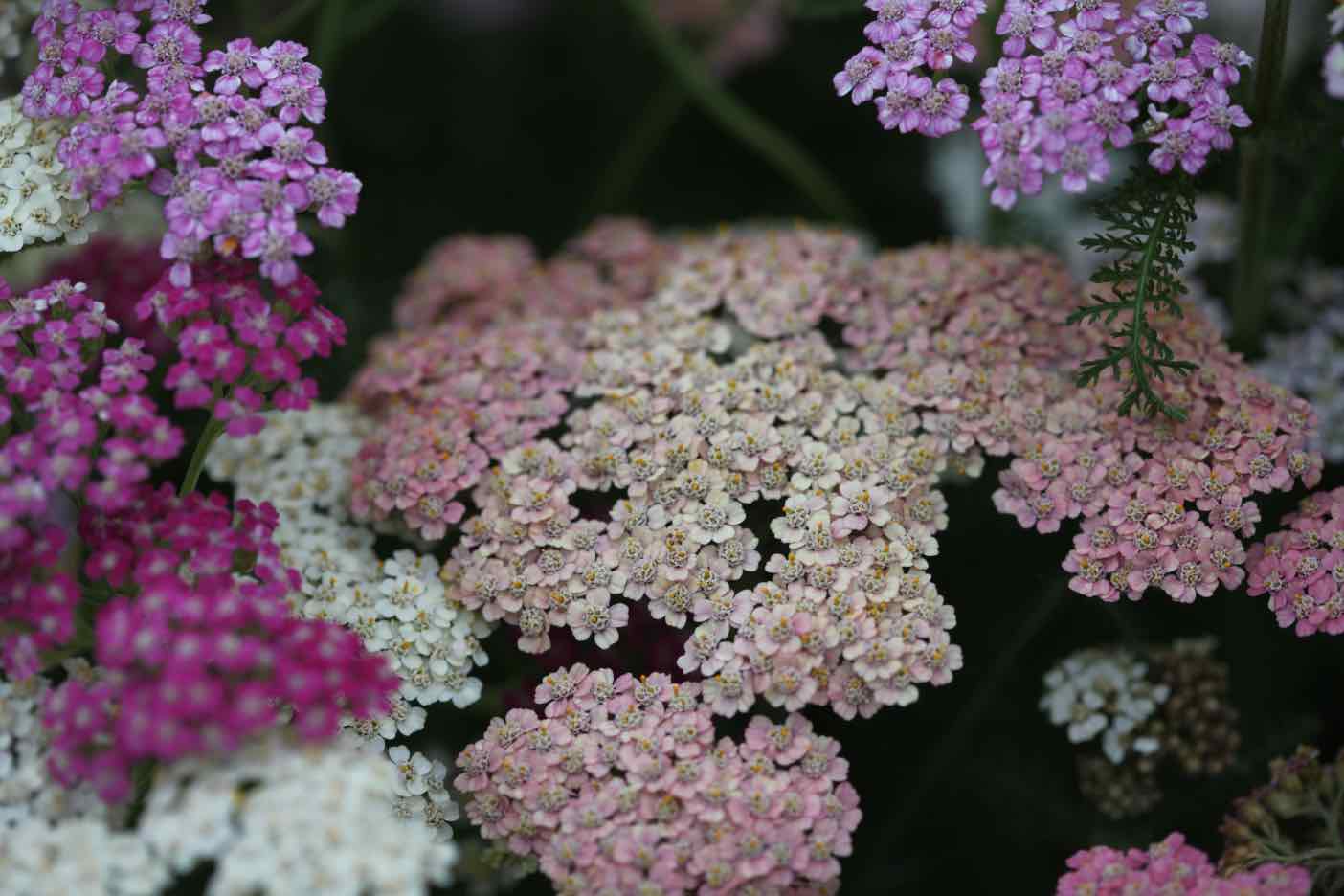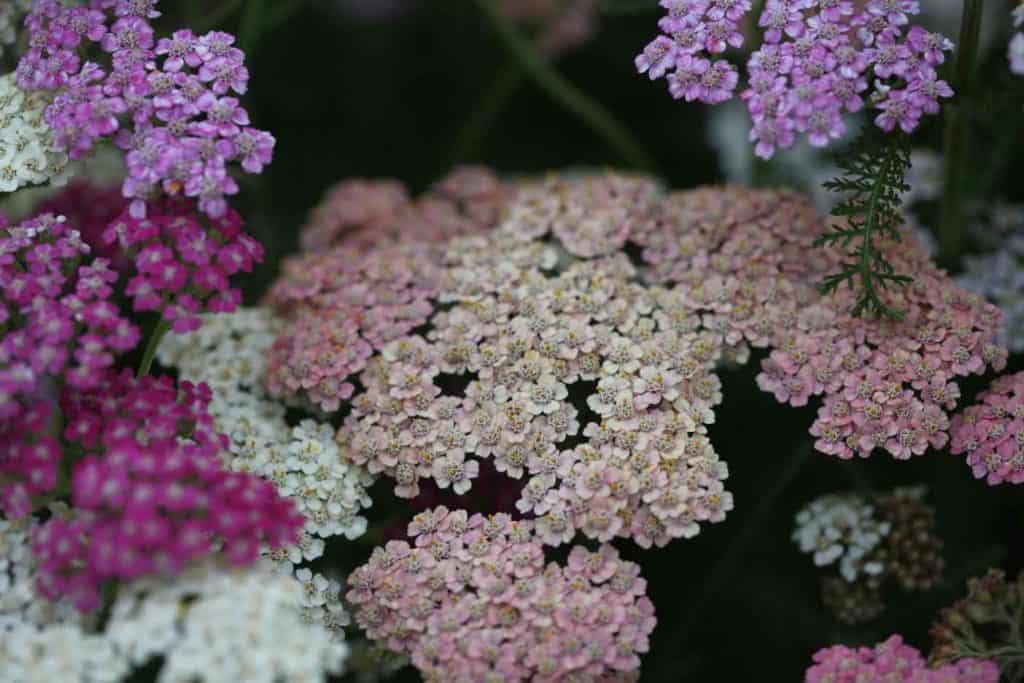 Yarrow has many benefits.
The bees and pollinators absolutely love this plant! Growing yarrow is a great way to attract beneficials to your garden.
The ferny leaves make a wonderful habitat for beneficial insects.
Yarrow has been used for a very long time in herbalism, and is considered a beneficial herb.
It has been used as an anti-hemorrhagic (stops bleeding), as an anti inflammatory, and as an analgesic throughout the world for thousands of years.
Yarrow can also be harvested and dried for tea. The herbal tea is soothing and delicious, and full of yarrow's beneficial properties.
Read a scientific article highlighting a review on the medicinal properties here.
I hope that you found this post on how to grow yarrow helpful. Any comments or questions are welcomed!
See the Web Story on Growing Yarrow In The Garden!
Pin It For Later!