Violas have the most adorable blooming faces, and are some of the earliest of spring blooms that we love to grow. These flowering plants come in both annual and perennial varieties. Learn how to grow violas from seed, and fill your spring garden with these colourful and cheerful flowers.
Viola is a Genus in the Family Violaceae, or violet family. This large genus contains well over 500 different species of flowering plants, including wild flowers.
The common garden pansies are cultivars of violas. They have been bred over time to produce the large faced flowers which we love to plant and grow.
Violas and pansies make wonderful garden plants, and also fabulous container plants. The sweet little flowers are colourful and whimsical, and are a great addition to any floral display.
Violas also have edible flowers which is a bonus. They are very decorative, and the blooms can be used to brighten up salads and decorate cakes and cookies.
These plants do best in the cooler months, and are easy to grow as long as they receive enough water during the flowering season.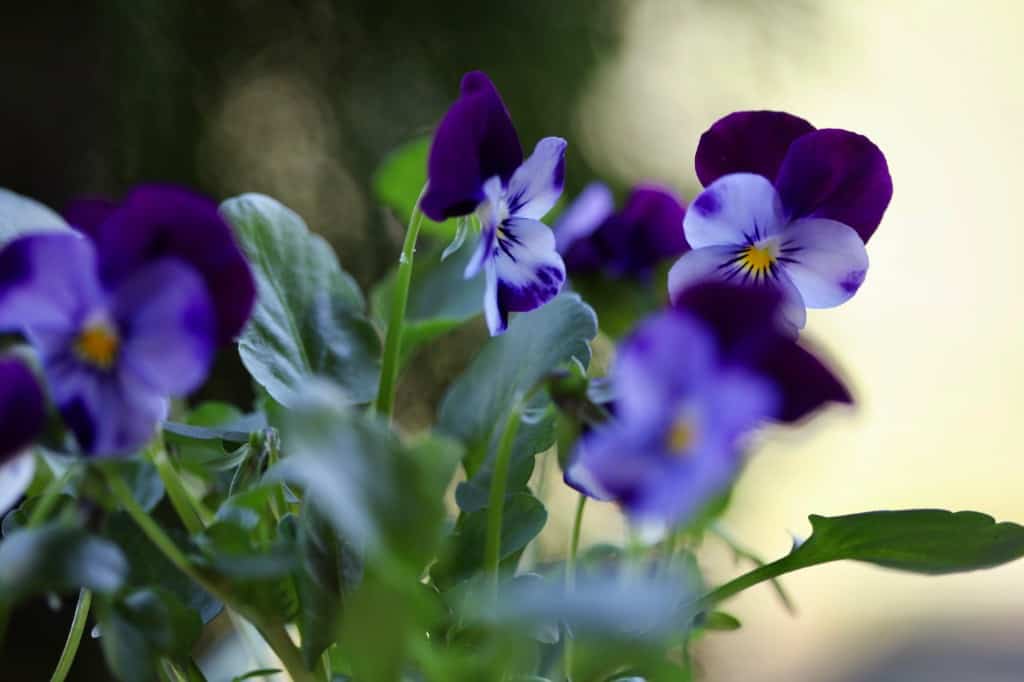 Difference Between Violas And Pansies
The names viola and pansy are sometimes used interchangeably. This is due to the fact that these flowers are both in the viola genus.
The flowers are similar, and the plants have the same mounding pattern.
There are some differences though, which have occurred as the Pansy has evolved over time through the process of hybridization.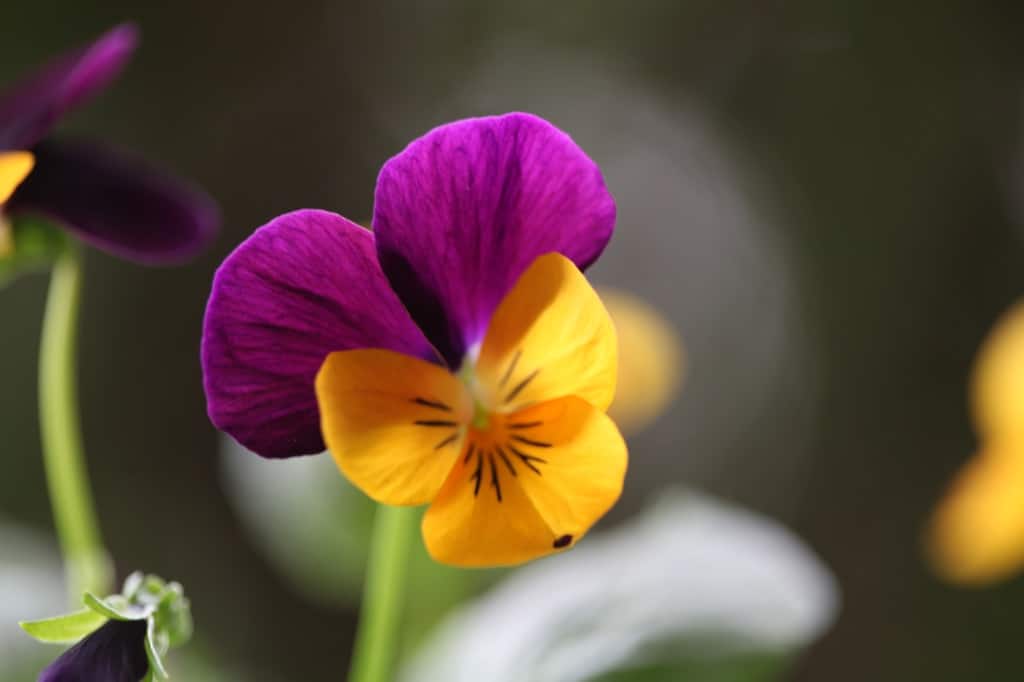 Pansies
Pansies originated from violas, and were bred for certain characteristics which made them more appealing as a garden plant.
One of these characteristics are the larger more ornamental flowers, which we see in the pansies available at the garden centers today. Pansies have larger flowers than the original violas, often with a dark blotch.
Pansies are hybrids of violas, and are identified as viola x wittrockiana, within the viola Genus.
Although pansies are sometimes referred to as violas, the name viola is most often used for the smaller flowers from which the pansies were bred.
A popular pansy to grow from seed is the Swiss Giant Pansy. This a showy and large blooming plant which comes in a wide variety of colours.
The blooms on the Swiss Giant can range from 2 to 4 inches in width, and have a soft velvety texture.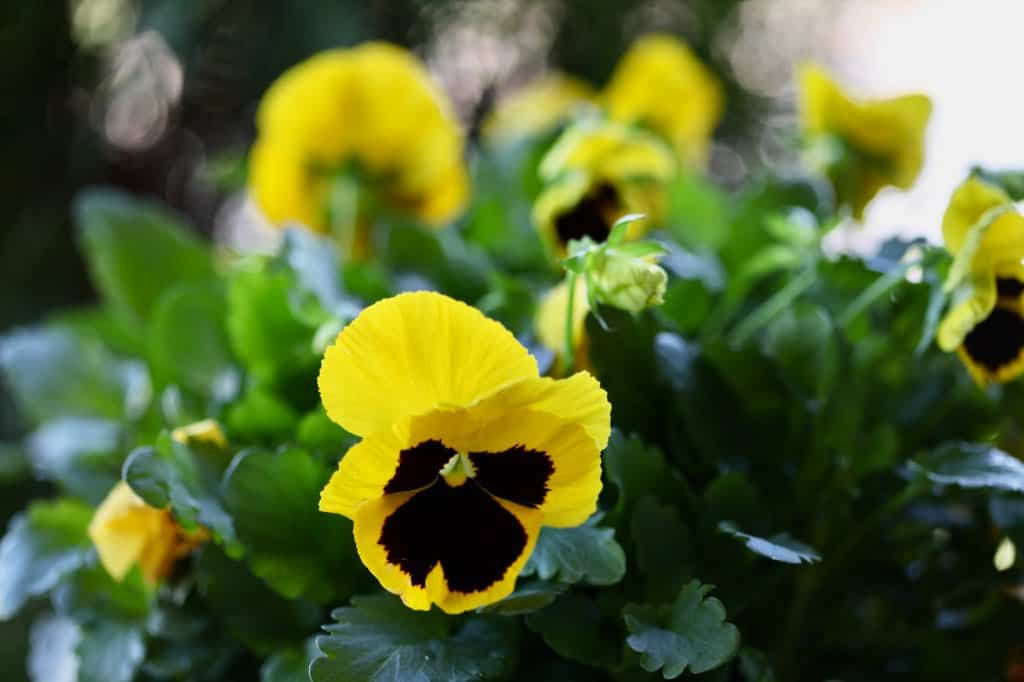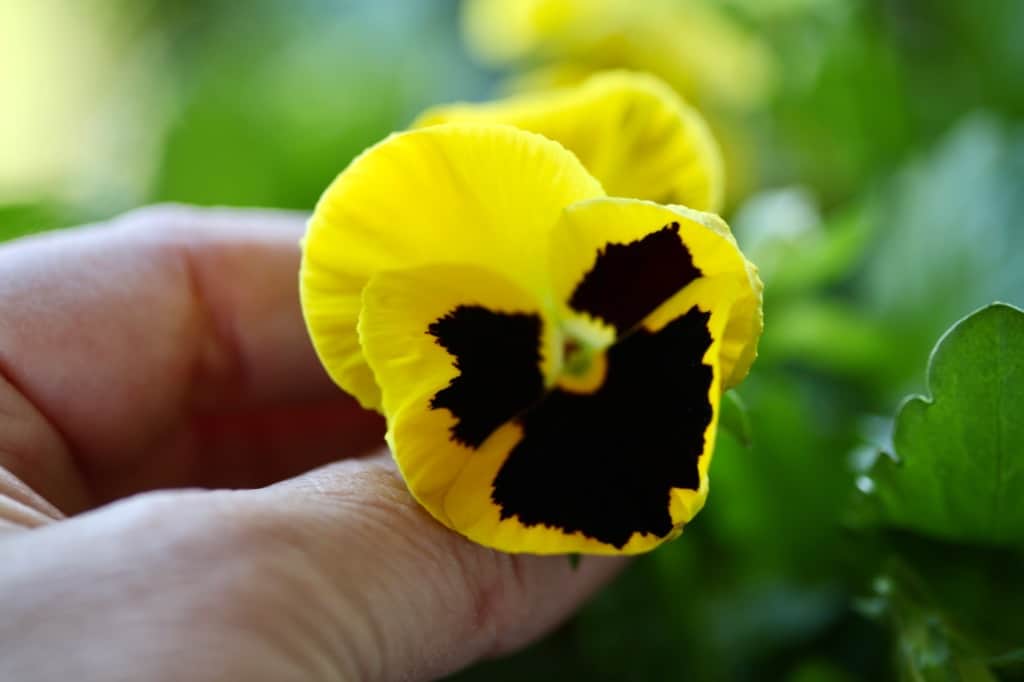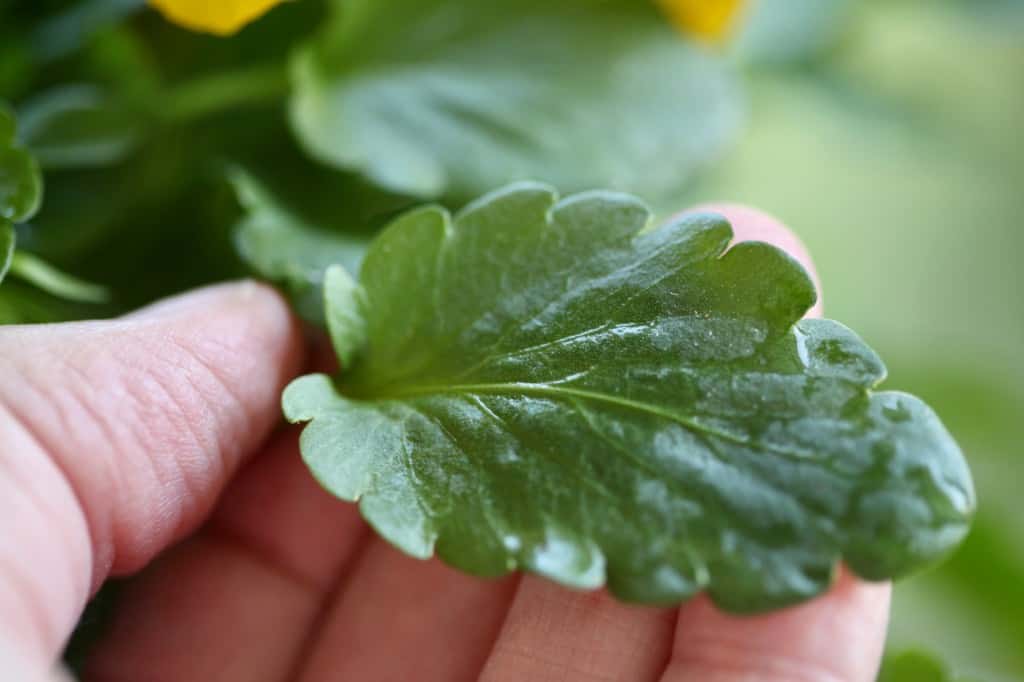 Violas
Violas are smaller than pansies, in both bloom and leaf size. They are the flowers from which pansies were developed.
Violas are still showy, although the blooms are smaller. The blooms are often an inch or even smaller in width.
Although the blooms are smaller, there are often many more flowers on the viola plant, compared to those of the pansy. These additional flowers make up for the smaller sized blooms.
There are many different varieties of viola available to grow in the garden.
A popular viola often grown in gardens is Viola tricolor, also known by the common names wild pansy, Johnny Jump up, and heartsease, just to name a few.
Johnny Jump Up was one of the first violas that I grew in my own garden when I was just starting out on my gardening journey.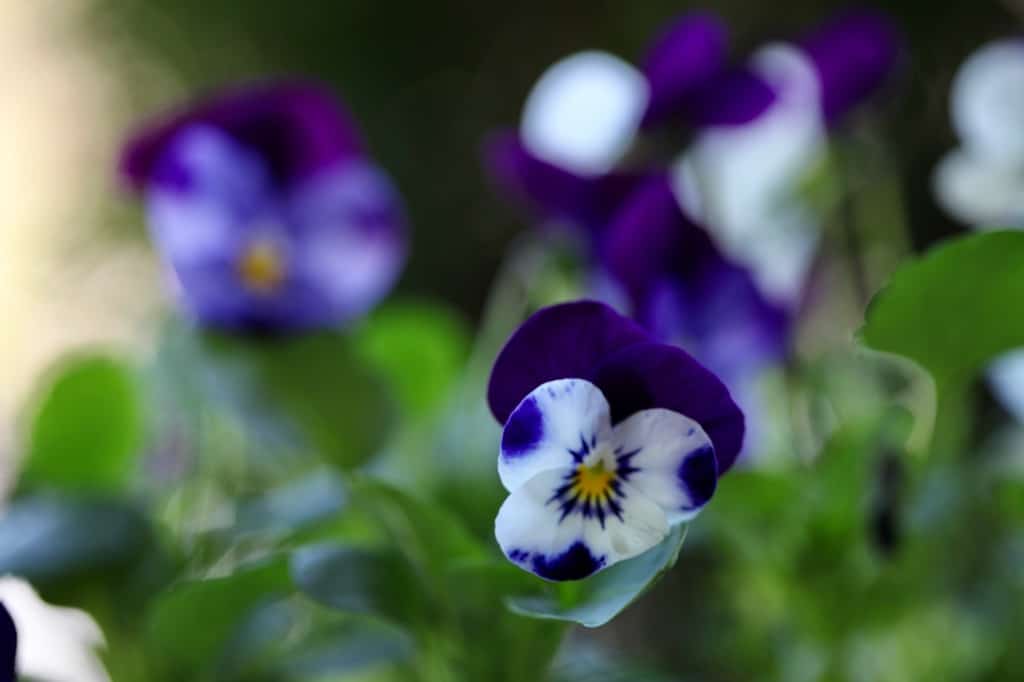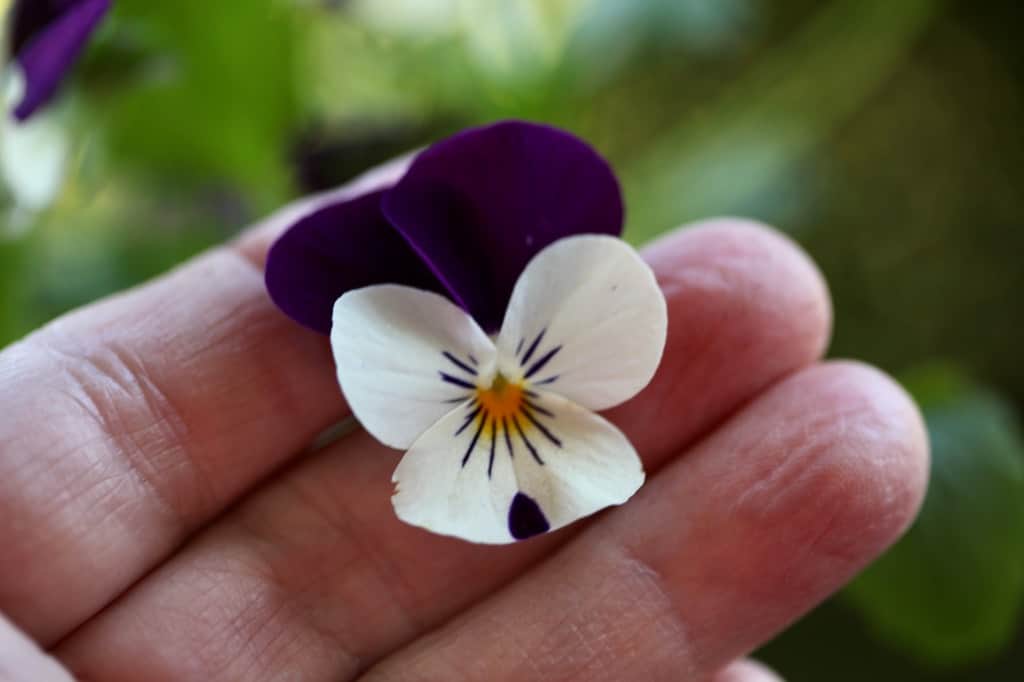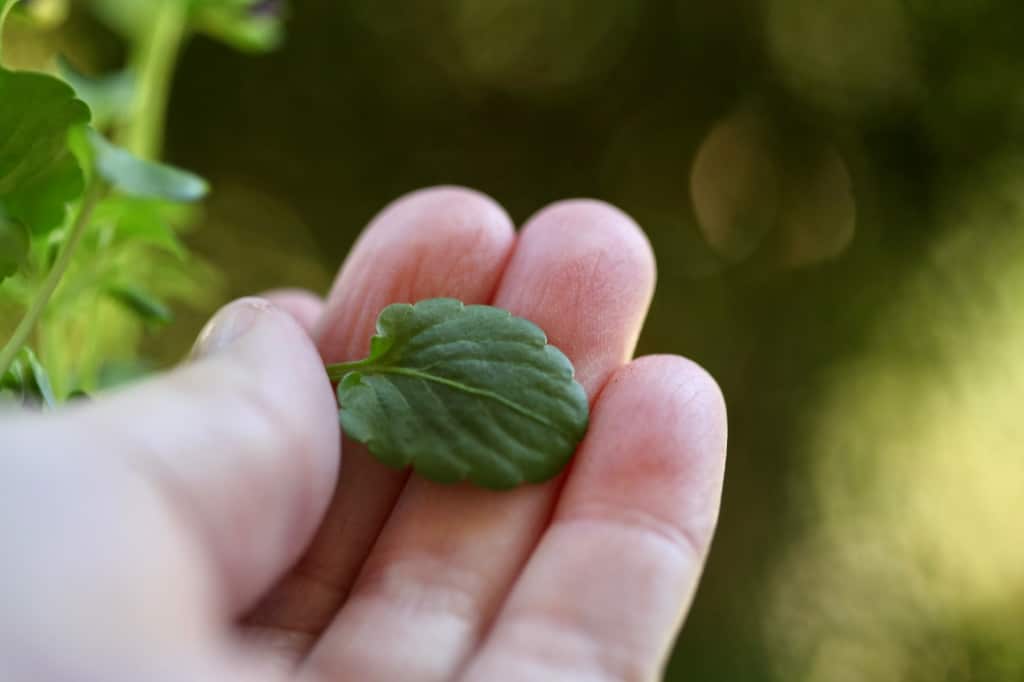 Another viola species worth mentioning is the wildflower Viola odorata, also known as the wood violet, sweet violet, English violet, common violet and garden violet.
Viola odorata is a herbaceous perennial with a light purple flower and fragrant blooms. This viola came to my garden by chance, most likely dropped as a seed from a bird flying by.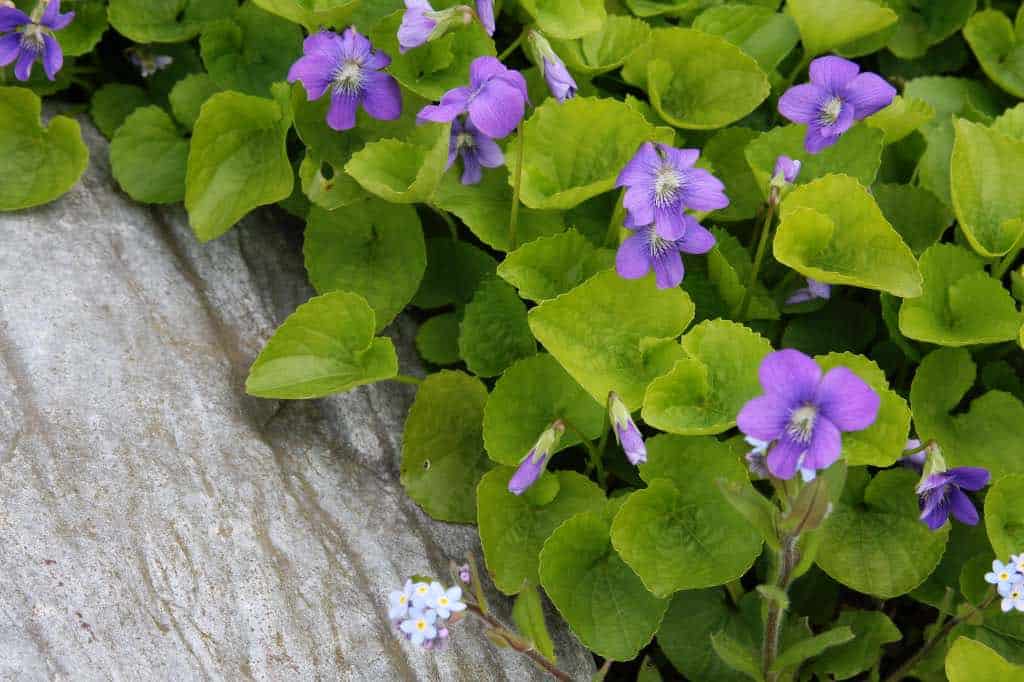 I am also growing a viola variety called the Sorbet XP mix. This variety has flowers that are intensely coloured and spotted, and intriguing in their design.
Violas are a bit hardier than pansies, often surviving our cold winters in our zone 5b garden.
Cross Pollination Of Pansies And Violas
Pansies and violas can be planted together, and in fact make a sweet display with the varied sized blooms and multiple colours.
They will also cross pollinate, and create new flowers, which is a bonus.
Consider saving some seed to grow from your violas after the flowers have finished blooming.
Plant the seeds out the following season, to see what flowers will grow.
Are Violas Easy To Grow From Seed?
Most violas and pansies are very easy to grow from seed. They will often reseed themselves in the garden if conditions are right.
There are some viola flowers however that can be a bit more difficult to grow from seed, such as Viola odorata, which can take up to 50 days to germinate.
Pansies are hardy annuals or biennials, and will tolerate cool weather and even a light frost.
Violas are often perennial depending on the species, returning to the garden year after year.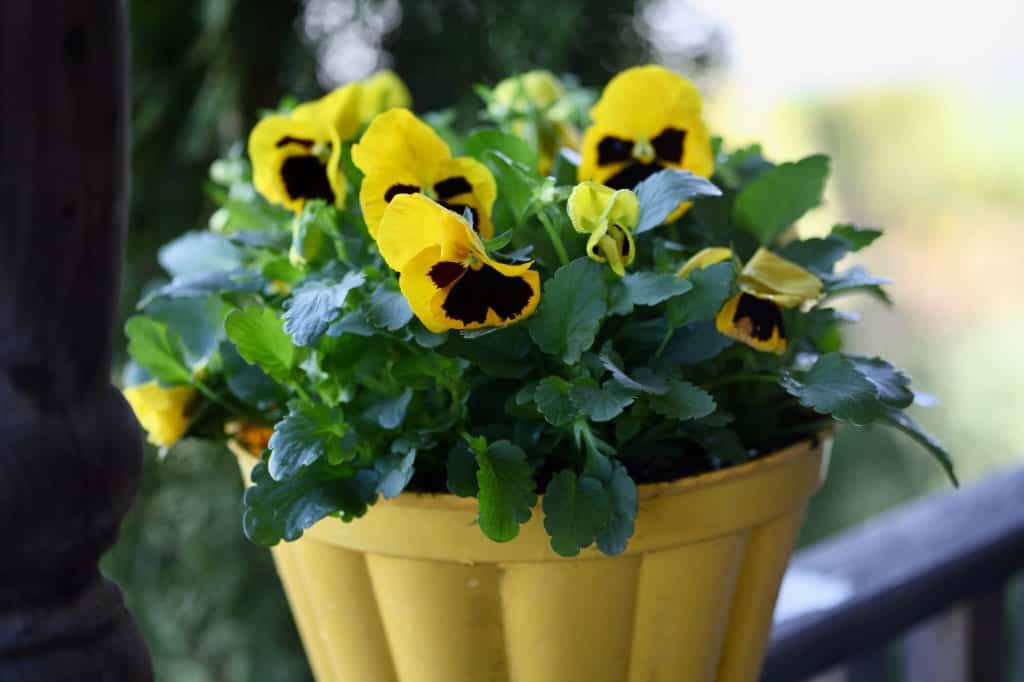 How To Grow Violas From Seed
Violas can be started indoors early in the season, and grown under lights until they are planted out in spring.
Start the seeds indoors approximately 10 to 12 weeks before planting out into the garden in spring, so that they will be a good blooming size when planted.
Violas can also be direct sown out into the garden in early spring or fall, and will benefit from the natural stratification process of the outdoor elements.
Viola odorata in particular will benefit from being directly sown in this manner.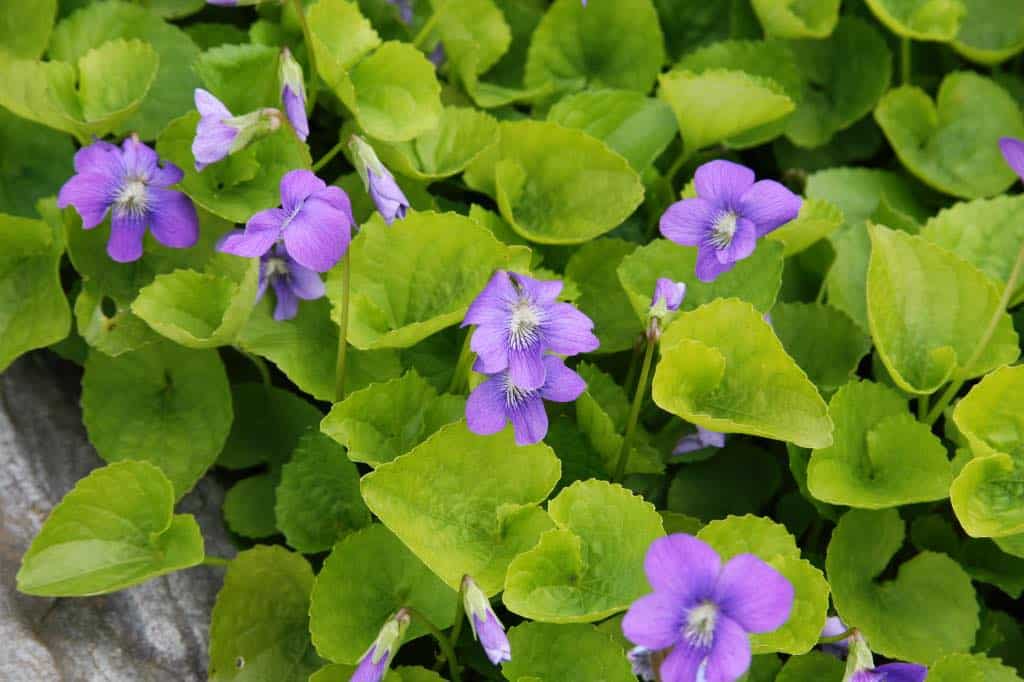 How Deep To Plant Viola Seeds?
Viola seeds should be planted approximately 1/4′ to 1/8″ deep, and covered with just a tiny bit of soil or vermiculite.
The seeds require darkness for germination, so make sure that they are covered when planting.
Seeds will germinate within 14 to 21 days with the right care.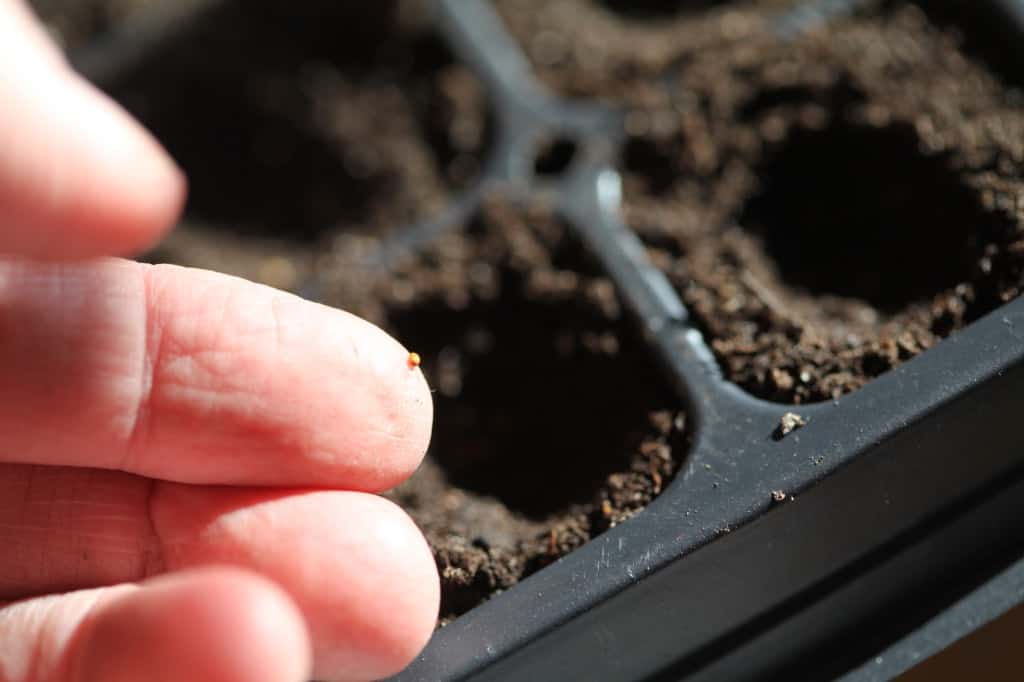 How Long Do Violas Take To Grow From Seed?
Violas will generally germinate from seed within 14 to 21 days, although some species will take longer.
Make sure to keep the soil moist during the germination process, as the seeds should not be left to dry out.
Annual violas and pansies should be sown up to three months in advance for flowering in spring.
Since these plants prefer the cool weather of spring, starting them indoors before spring is the key to early blooming plants.
Planting Viola Seeds Indoors
Start the seeds 10 to 12 weeks before the last spring frost date in your area. Starting the seeds indoors will give the plants a head start, so that they will be close to blooming size when planted outside.
Plant the viola seeds into a container or cell tray containing a good sterile seed starting mix.
You can add water to the mix before filling the container, or after planting the seeds. I usually do this by bottom watering after planting, so as not to disturb the planted seeds.
Plant the seeds 1/4 to 1/8 inches deep and cover with soil, as the seeds need darkness to germinate.
Bottom water the tray, and make sure that it remains moist throughout the entire germination process.
Place the tray on a heat mat to aide in the germination process.
Cover with a black seedling tray if available to provide further darkness to aide in germination.
Once sixty percent of the seeds have germinated, remove from the heat mat and place the tray of seedlings under grow lights. Grow the seedlings on, until they are ready to be planted out in spring.
Plant the small plants outside after the last frost date.
Make sure to harden off the young plants prior to transplanting, as this process will help to acclimatize the plants to the outdoor elements.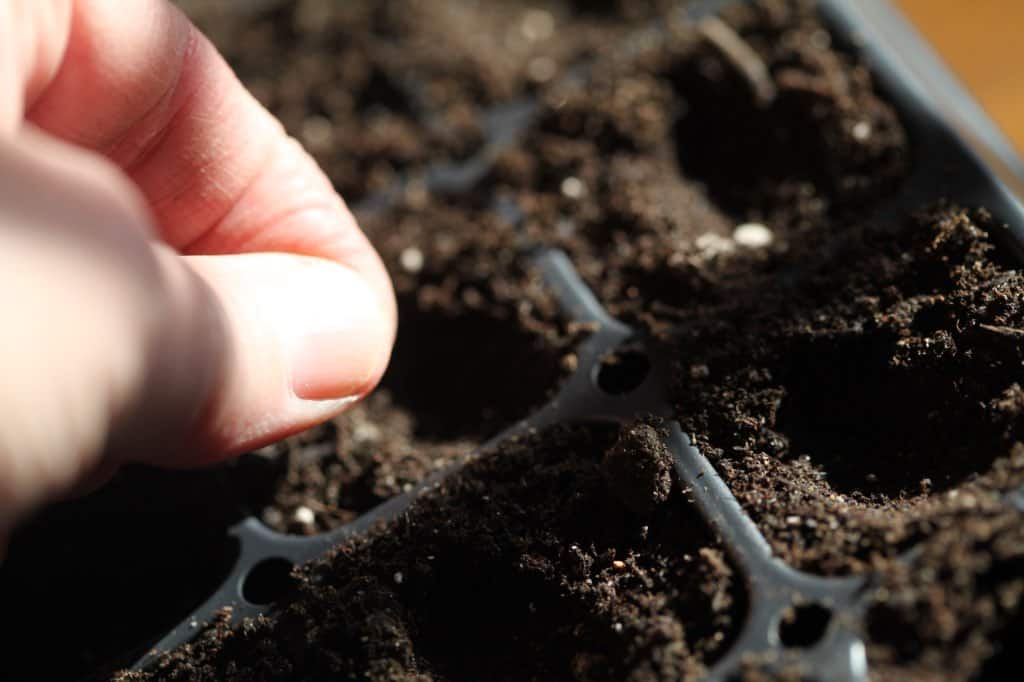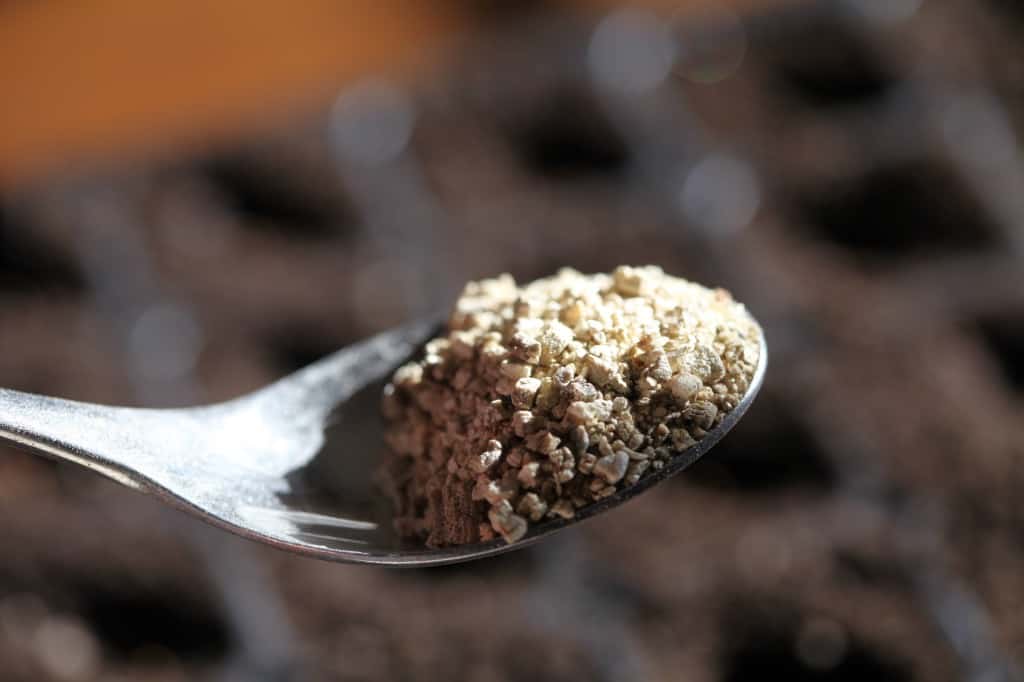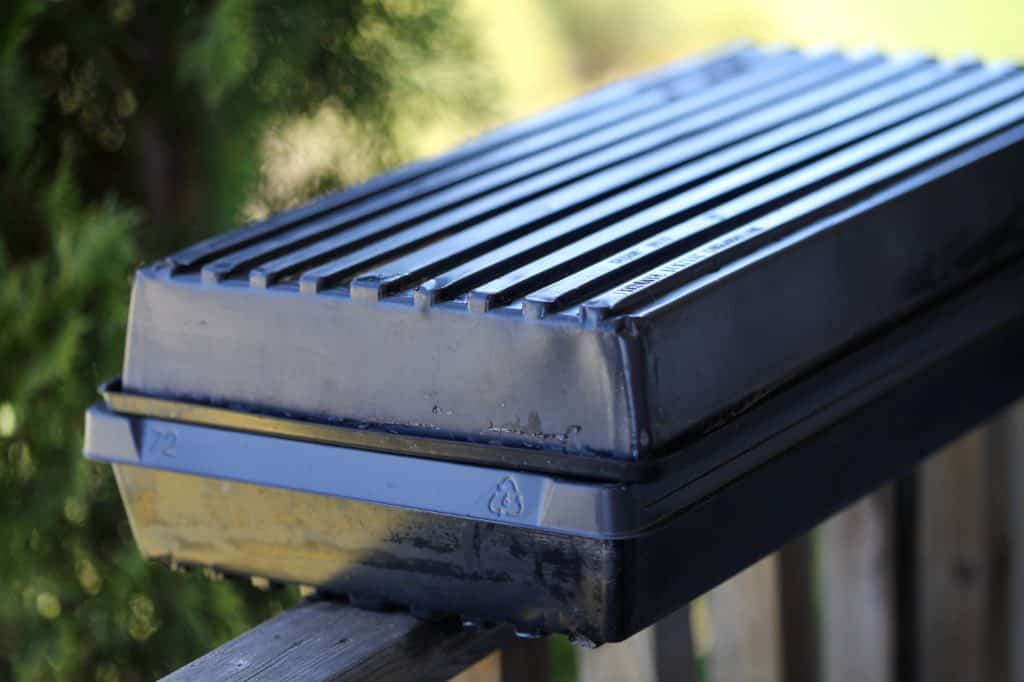 Winter Sowing Violas
Winter sowing is an excellent way to grow cold hardy annuals and perennials, by planting them in a container, and then setting the container outside in a semi protected area throughout the winter.
Violas fit the bill for winter sowing, as they include varieties which are hardy annuals as well as perennials.
To learn all about the winter sowing process, how to prepare the jugs, and how to label your winter sown plantings, read this article on winter sowing: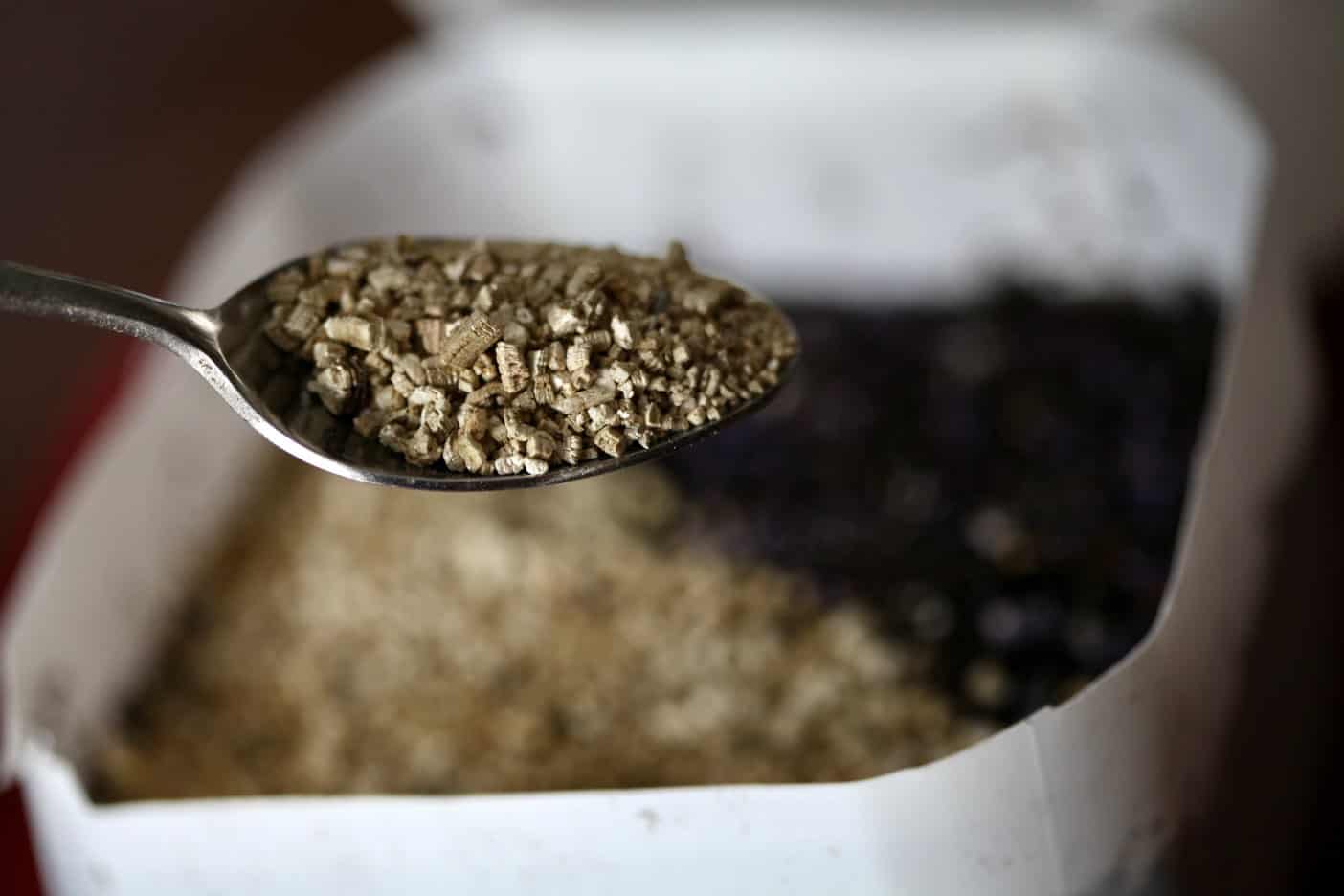 Winter sowing is a great way to stratify viola seeds, while also allowing them to be exposed to light and moisture as needed. The seeds will germinate at just the right time for the growing zone that they are planted in.
Viola seedlings grown using this method are naturally hardened off. All you need to do is open the winter sowing container to expose them a bit more to the elements before planting.
This planting method helps to save a lot on power. This power would have been used for heat mats and grow lights if the seedlings were to be grown indoors.
Winter sowing is a very helpful and cost savings method of planting.
I generally try to use this method for most cold hardy annuals and perennials, while reserving the indoor growing space for more frost tender plants.
When To Plant Viola Seeds Outdoors
Fall is the best time for sowing violas directly into the garden.
The old fashioned violas, or Johnny Jumps Ups are excellent candidates for fall sowing.
Pansies are not as hardy for fall sowing in colder climates. They are best planted indoors early, for spring blooming, rather than directly sown in fall in the colder areas.
To plant viola seeds outdoors, direct sow seeds into the garden in late fall, into a prepared garden bed free of weeds.
Lightly cover with soil, and water in.
The seeds will undergo natural stratification through the fall and winter, and will germinate the following spring for spring blooming.
Viola Care
Violas are easy plants to grow successfully, if you are aware of their growing needs and preferences, and give them the proper care.
Growing Zone
Violas grow well in USDA growing zones 3 to 10.
Violas are a cool season plant. They grow best in the cooler parts of the growing season, and in cooler locations.
Soil Requirements
Violas do best in fertile soil .
Plant in rich, moist, and amended soil, with lots of organic matter and good drainage.
Do not plant the seedlings too deeply, as they can be vulnerable to crown rot.
Plant at the same soil level that they are currently growing in the cell tray or container in which you are transplanting them from.
Light Requirements
Violas should be planted in full sun to partial shade.
Violas will do best in a place where they receive at least three to six hours of morning or late afternoon sun.
Plant in an area where there is some shade during the hottest part of the day, as this will help to prolong the life of the plants in the heat of the summer.
Violas will do well in full sunlight during the cool weather, and a bright location helps increase flower production.
In warmer climates however, be aware that full sun locations may be too warm, and that the violas and pansies may become burned.
There is also a chance that they will not make it through the hot summer if remaining in the sunny location.
Violas and pansies are cool weather flowers. Try to avoid planting in an area where they will be exposed to scorching direct sunlight during the summer months.
Moisture Requirements
Violas like a moist garden soil, and regular watering is important in their care.
Make sure to water the plants regularly, especially until they become well established in the garden.
Keep the soil moist and weed free while the violas are growing.
Mulching
Consider mulching to help to keep the soil moist for the violas and pansies in the garden.
Mulching will also help to keep the soil cool and the plant roots cool as the weather warms up.
If growing in pots, mulching the plants in pots is also very helpful to preserve the moisture in the soil during dry periods, and to help reduce watering needs.
Deadheading
Remove the spent flowers after blooming to prolong flowering of your beautiful violas and pansies.
Deadheading helps to divert the energy of the plant back into flowering, by removing it from seed production.
If you want your plants to produce seed however, allow the spent blooms to go to seed. This will naturally reduce flower production as the plant's energy goes into seed making.
How To Keep Violas Alive In Summer
Since violas and pansies are cool season flowers, they grow much better in the cool weather of spring, early summer and fall.
Violas do not tolerate the summer heat very well. It is important to keep this in mind when planting the flowers into your flower beds.
It is possible to keep them all summer, with some special care.
Plant the flowers in a pot which can be moved to a cooler part of the garden when the weather gets hot.
They will also need extra watering if the weather gets very warm, as they like a moist soil which can easily dry out quickly on a very hot day.
In the heat of the summer the violas and pansies will produce less blooms, and will not look quite as good as they did in spring.
Continue to care for them, and the flowers will make a nice comeback in fall, with new growth as the weather starts to cool down.
Cutting back spent blooms will also help to conserve the plants energy for more flowering later in the season and during the flowering period.
Do Violas Come Back Every Year?
Some violas will come back every year if they are perennial, and like the location in which they are growing. Johnny Jump Ups regularly return to our zone 5b garden.
Pansies are generally treated as hardy annual plants. They are not likely to survive a cold winter, although sometimes a few will return in warmer areas.
They will also self seed, so it may appear as if the plant has come back, when in fact you may have new seedling growing in it's place.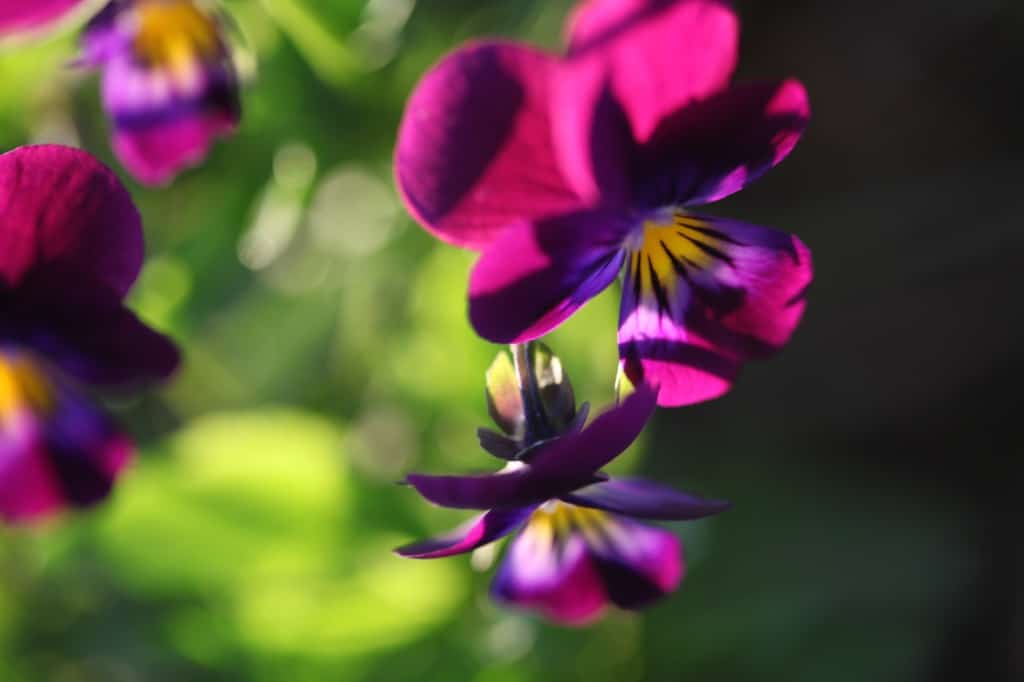 Conclusion
Pansies and violas are wonderful spring and early summer flowering plants to grow in the flower garden, window boxes, and containers.
These little flowers make a great potted plant, look fabulous in rock gardens, and are striking when planted en masse in garden beds.
Pansies and violas look so cute when planted in pots on the deck. Just make sure to be vigilant with watering, and mulch the soil, even in your pots to keep the soil moist.
Violas have small flowers compared to pansies, yet are just as vibrant, colourful and intricate in design.
Grow these cool weather plants in partial sun or shade for the best results, and avoid scorching summer sun during the hot weather to keep your plants healthy.
Have you tried to grow violas or pansies from seed? Be sure to leave a comment below to share your experience!
Other Posts You May Like:
PIN IT FOR LATER!