Last updated on July 14th, 2023 at 08:01 pm
Poppies are fabulous flowers to grow in the garden. The flower petals have a tissue paper texture, which lends to their delicate appearance. Yet these colourful blooms are actually very hardy in the garden, and easy to grow from seed given the right growing conditions. Learn how to grow poppies from seed, and fill your garden with these delicate colourful beauties.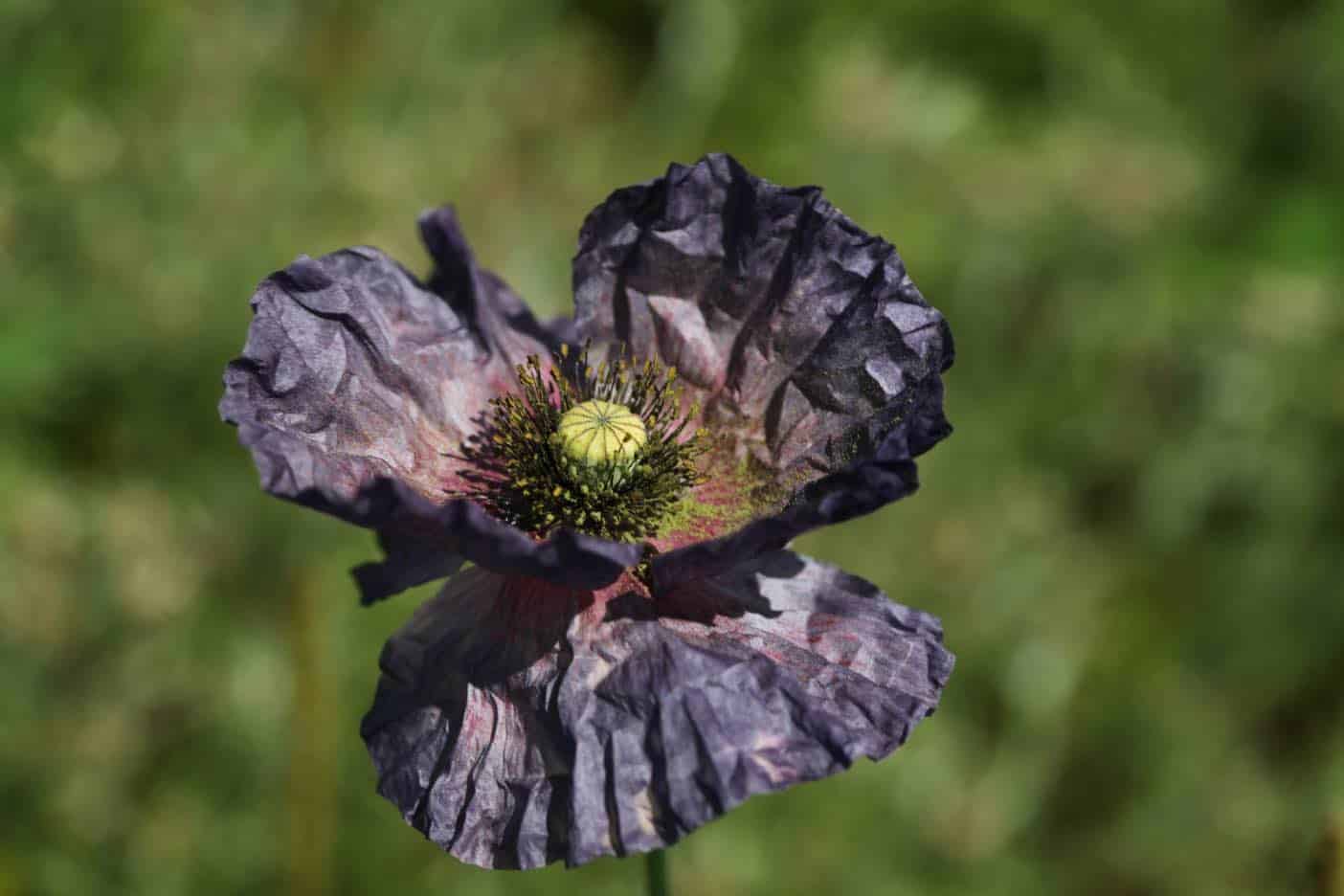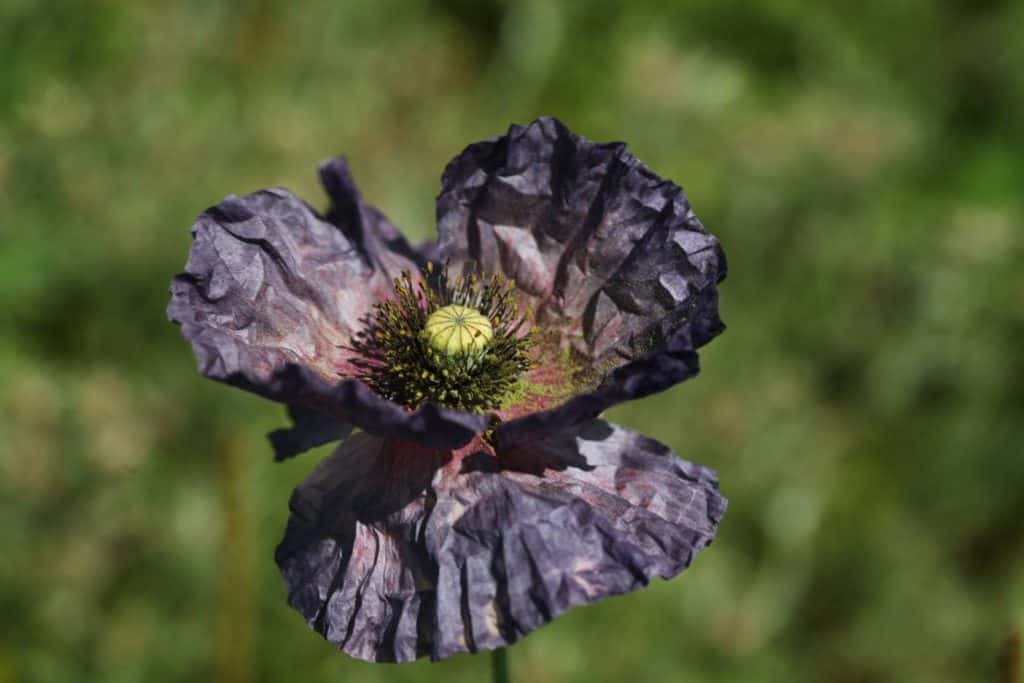 We grow both annual and perennial poppies in our garden.
There are a number of different varieties to chose from with both the annual and the perennial types. There are also biennial varieties.
Annual poppies will grow from seed to bloom within the first season. They complete their life cycle in the garden during the growing season.
Perennial poppies are more likely to develop their root system during the first year of growth. They will not likely bloom during the first year of planting, but rather in year two or three.
Like most perennials, the perennial poppy will usually grow for several years before flowering.
Biennial poppies will often bloom their first year if planted early, and will return the following year to produce blooms again.
Through active self seeding, these poppies will naturally establish themselves in the garden for years of blooming if they are happy with their location.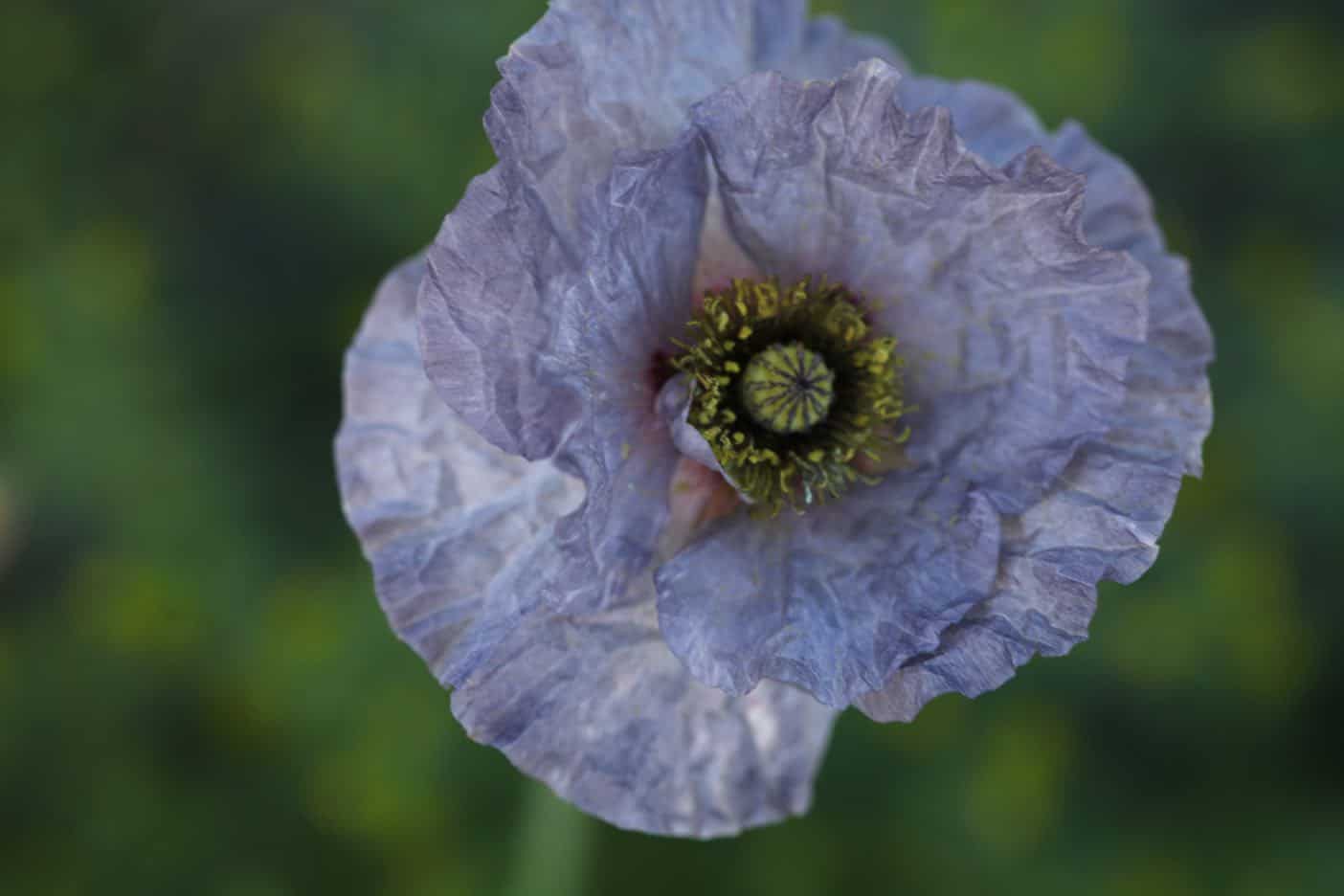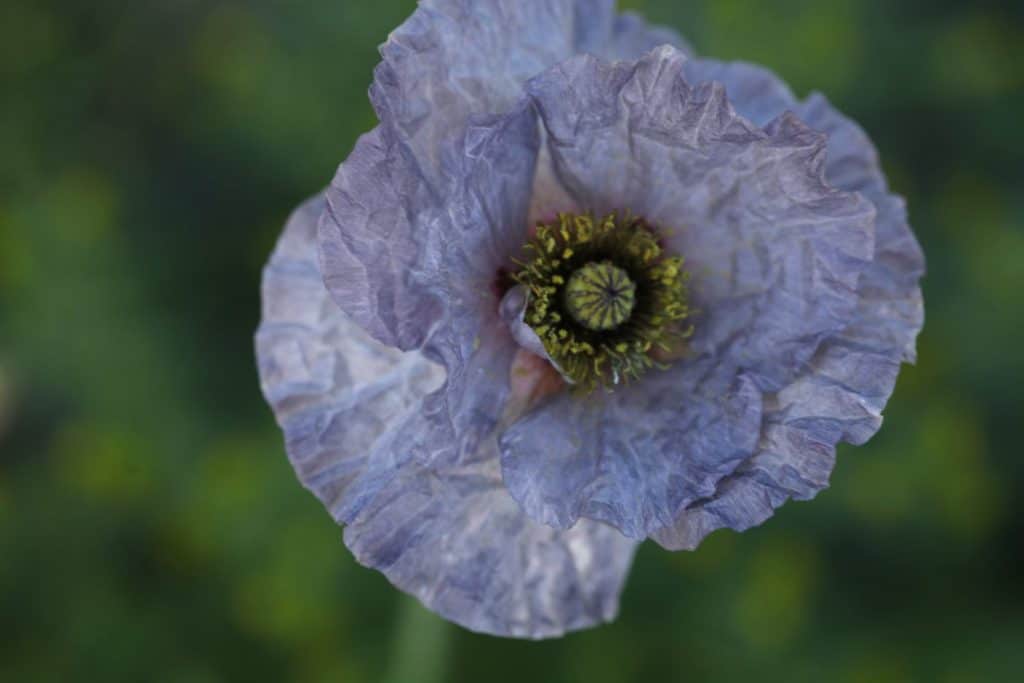 Types Of Poppies To Grow From Seed
There are many beautiful and popular varieties of poppies which can be grown from seed.
These plants include annual, biennial, and perennial poppy species.
Although the perennial varieties of poppies are those that return to the garden every year, the annual and biennial varieties often do as well through the process of reseeding in late summer.
So plant poppies in your garden once, and there is a good chance that they will return to the garden year after year if they like where they are growing.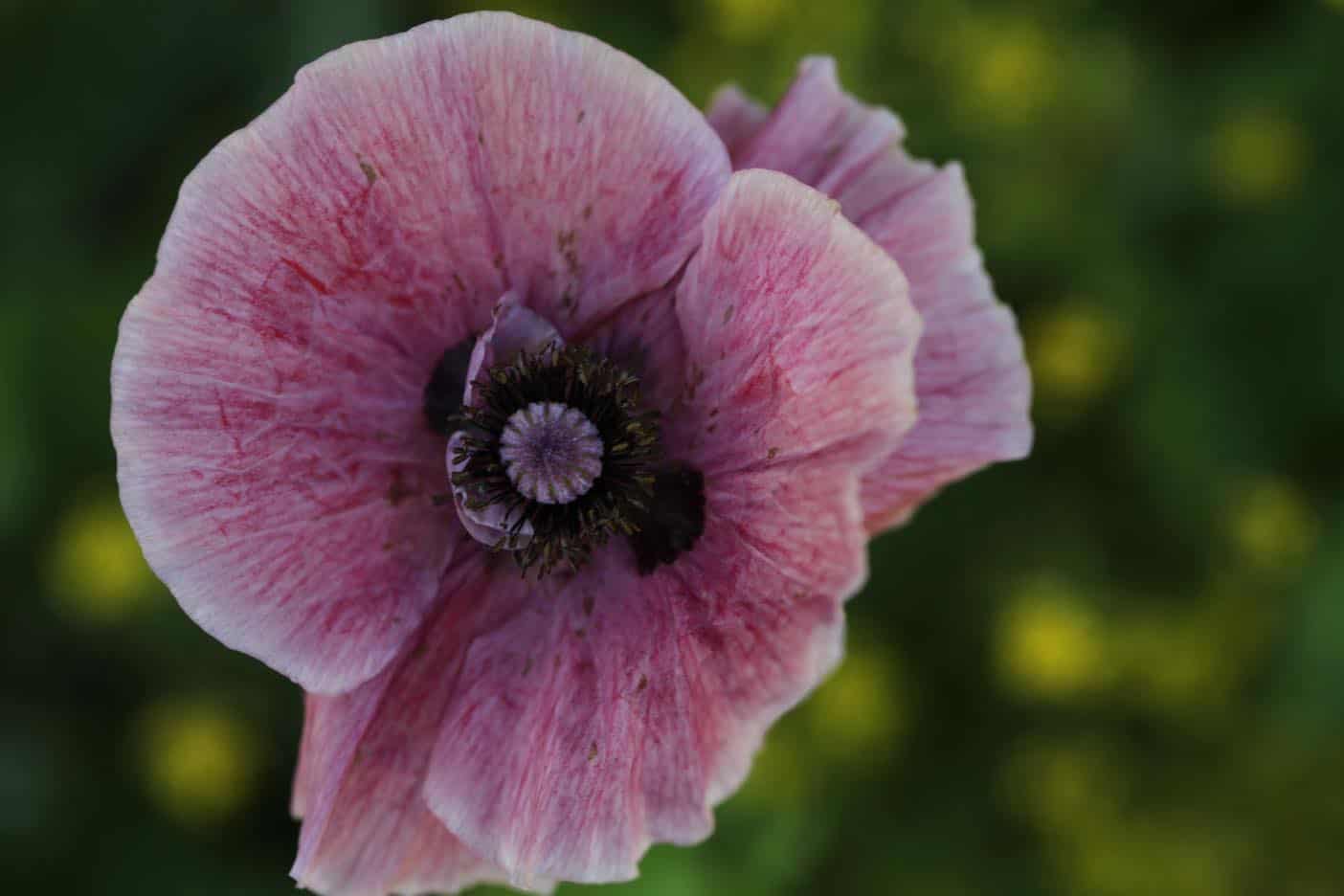 Popular Poppy Garden Varieties
Papaver somniferum
Also known as Breadseed poppies, and opium poppy, the seeds from these poppies have been used for culinary purposes.
These poppies are annual, and although they produce big and beautiful flowers, they are also coveted for their unusual seed pods or seed heads.
These poppy flowers will produce the biggest blooms if not overcrowded in the garden.
Papaver rhoeas
Also known as Shirley Poppy or corn poppy, these adorable annual poppies are available in many colours.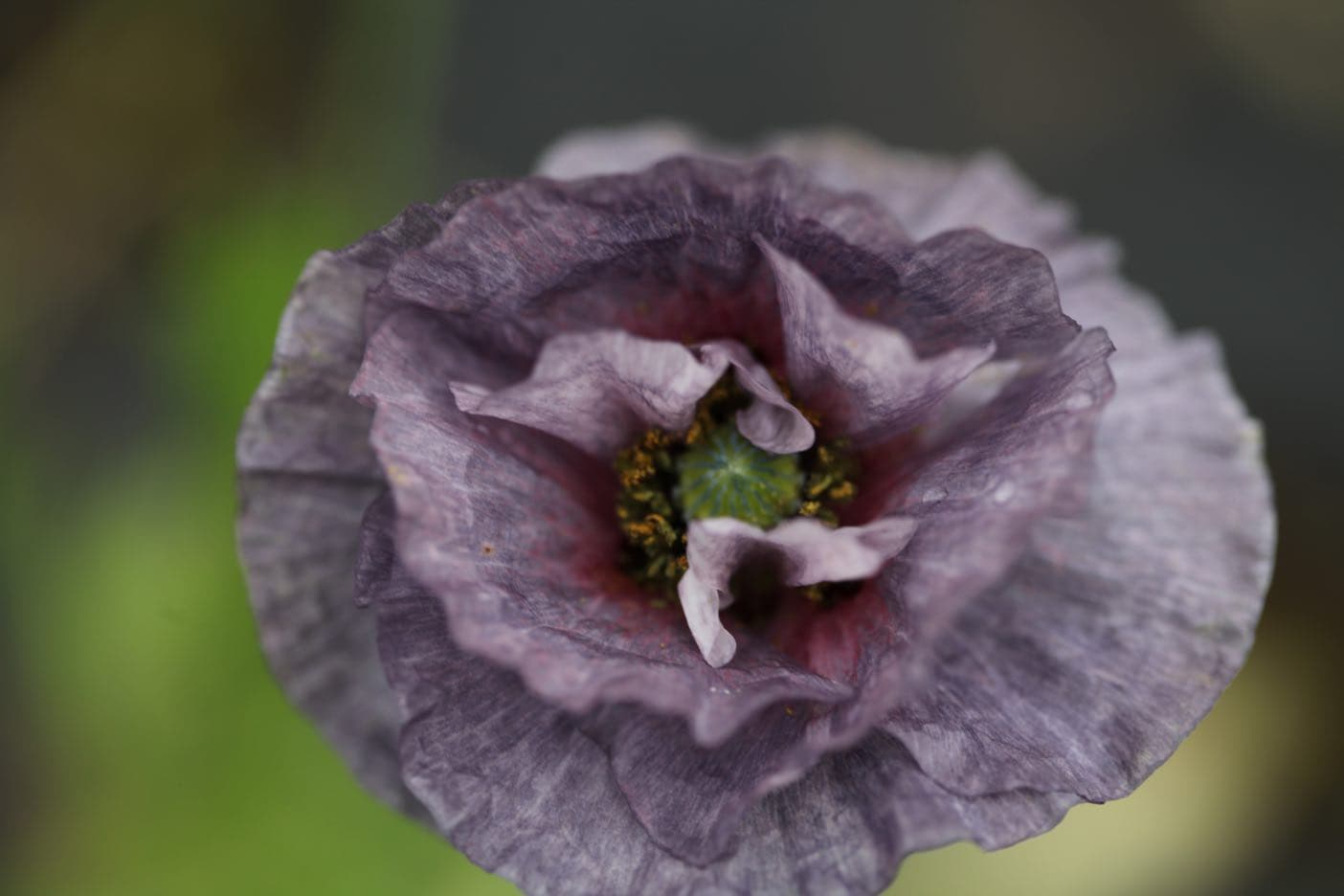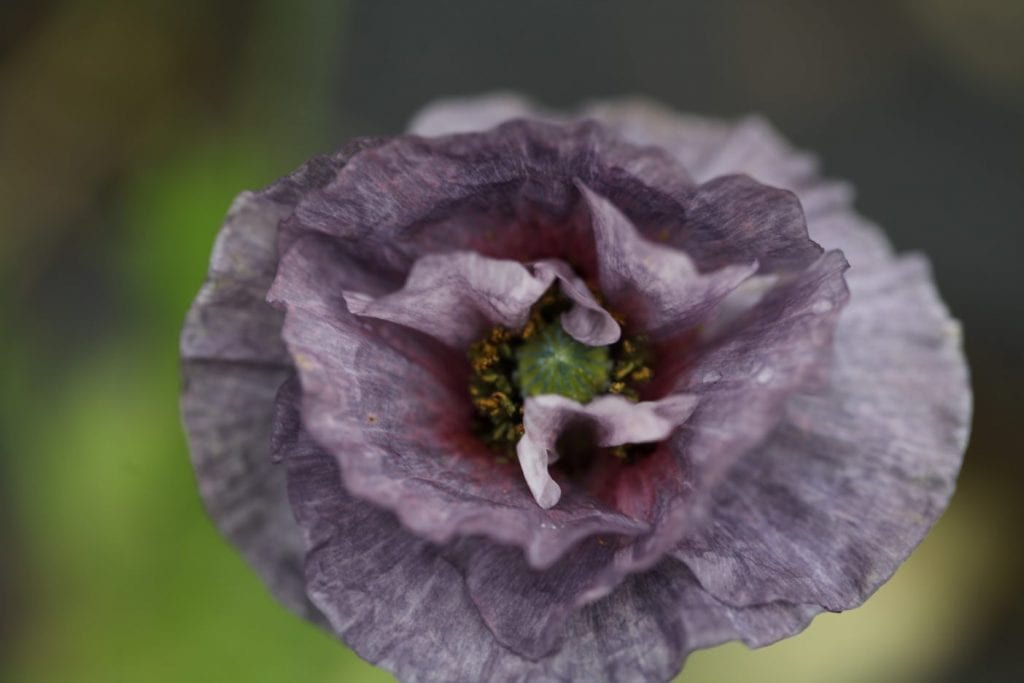 We love the "Amazing Grey" variety for it's unusual colour.
This species poppy is also the flanders poppy of Remembrance Day, a wild field poppy with red flowers, from which Shirley poppies originated through hybridization.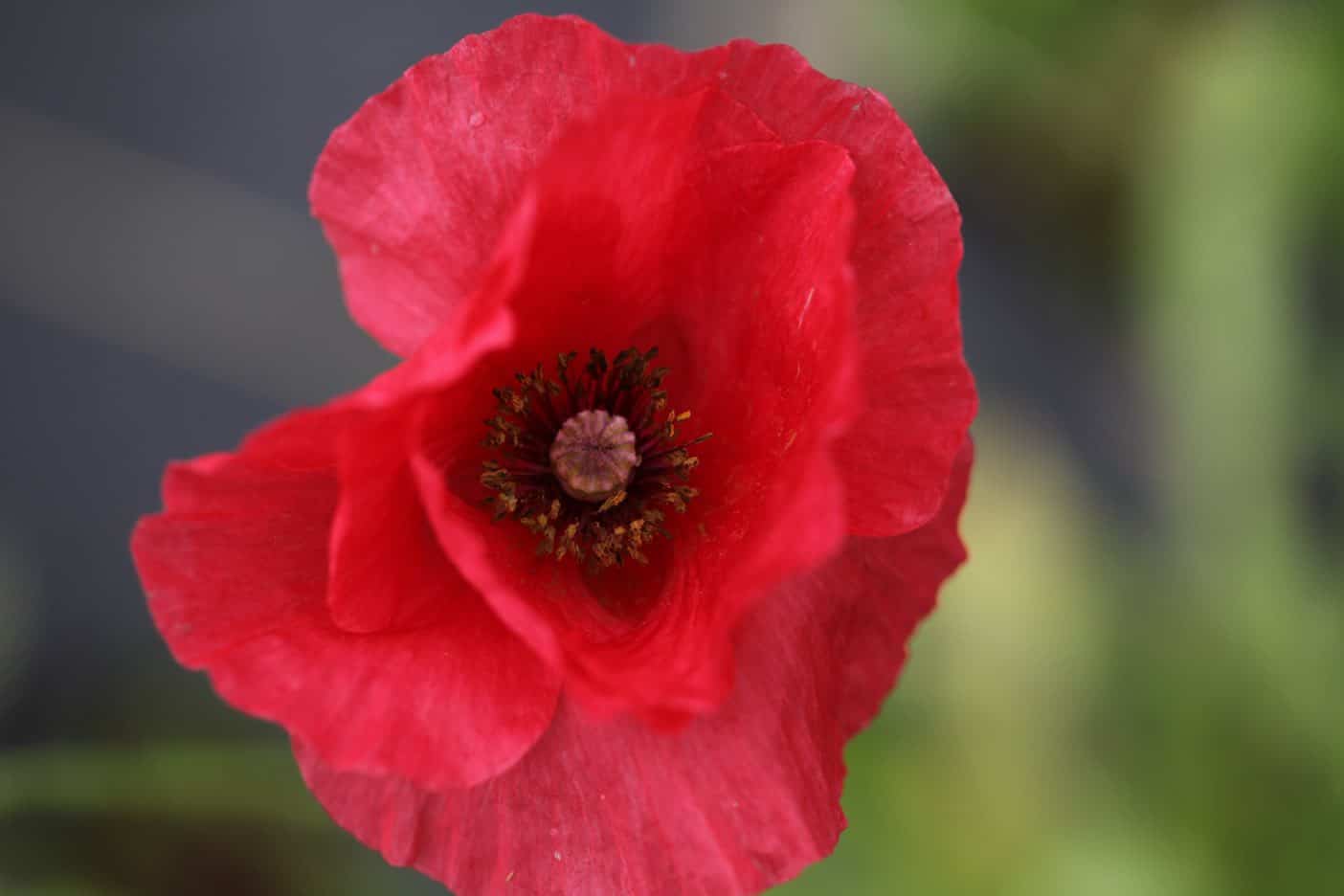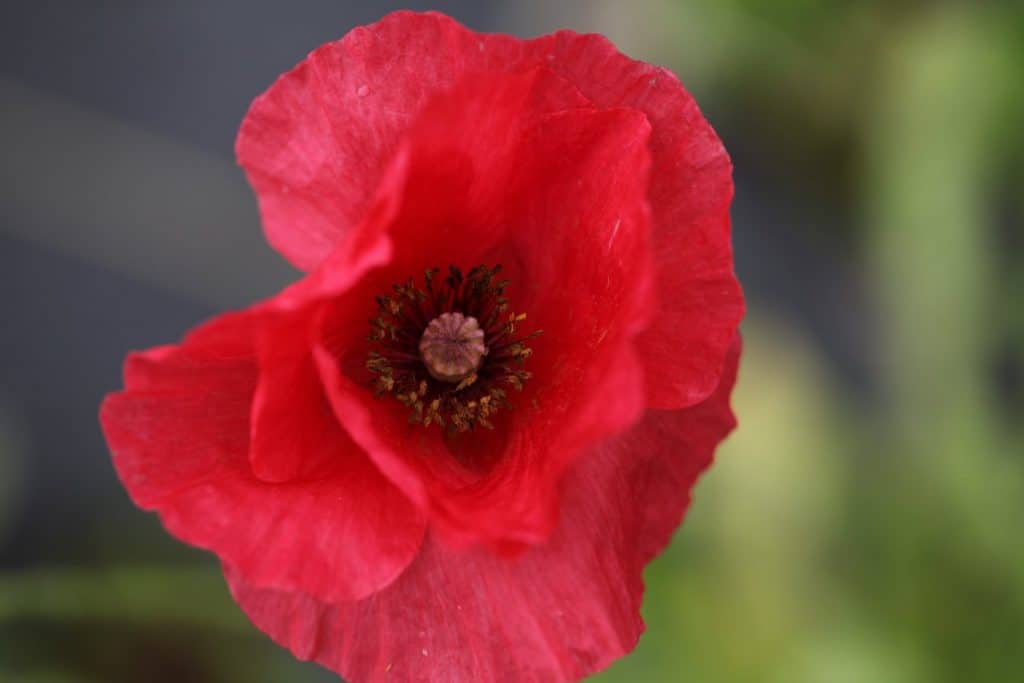 Papaver paeoniflorum
These annual poppies resemble peonies, and with their large double blooms and delicate appearance.
The stems are fairly tall at 36″ in height, and these poppies make great cut flowers.
Eschscholzia californica
California poppies are annuals which are hardy from usda growing zones three to 10.
These poppies are often bi-coloured and crinkled, and breathtakingly beautiful.
California poppy makes a colourful addition to the annual garden.
Papaver laciniatum
These annual poppies grow on long stems up to 30 inches tall.
The blooms are unusual, and they have a somewhat shaggy look, with ragged petals and flowers which are darker in colour.
Papaver nudicale
Iceland poppies are native to sub-polar regions.
They are short lived perennials, although they are usually grown as either annuals or biennials.
They will flower in their first year if planted early, and are best grown as an annual in warmer growing zones.
In cooler zones Iceland poppy may return the next year, but they are not long lived.
These plants readily reseed however, so after they are planted they will likely return to the garden again and again.
Papaver orientale
Oriental poppy is a herbaceous perennial which produces large and impressive blooms every spring.
These poppies require a more fertile and rich soil than annual poppies, and also require good soil drainage for successful growth.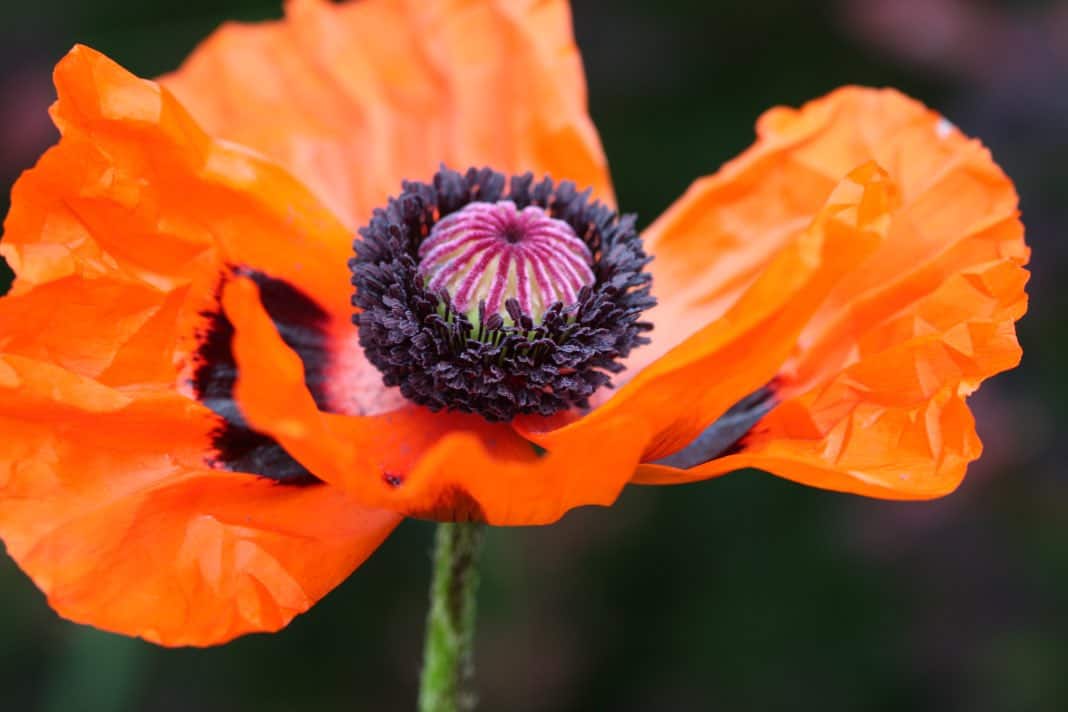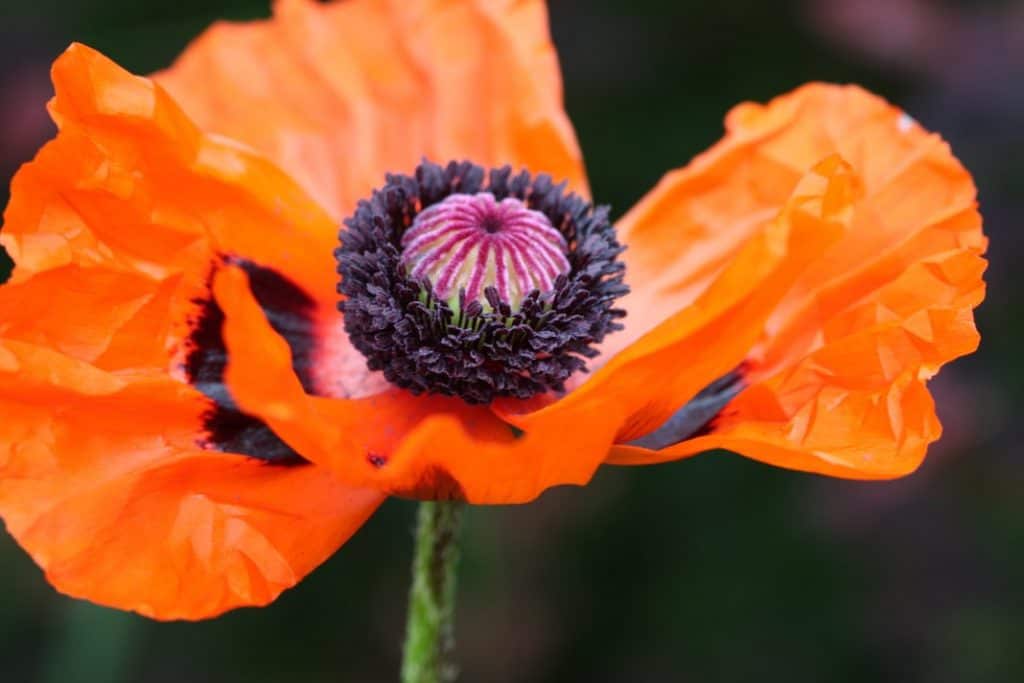 How Long Do Poppies Take To Grow From Seed?
The length of time it takes a poppy to grow from seed to bloom depends on the type of poppy. Most poppies germinate and start to grow within seven to thirty days. Thereafter, the time from germination to bloom will depend on whether the poppy is an annual or a perennial. Annual poppies will bloom within two to three months, while perennial poppies will bloom several years after planting from seed.
Are Poppies Easy To Grow From Seed?
Poppies are easy to grow from seed, and fairly easy to germinate.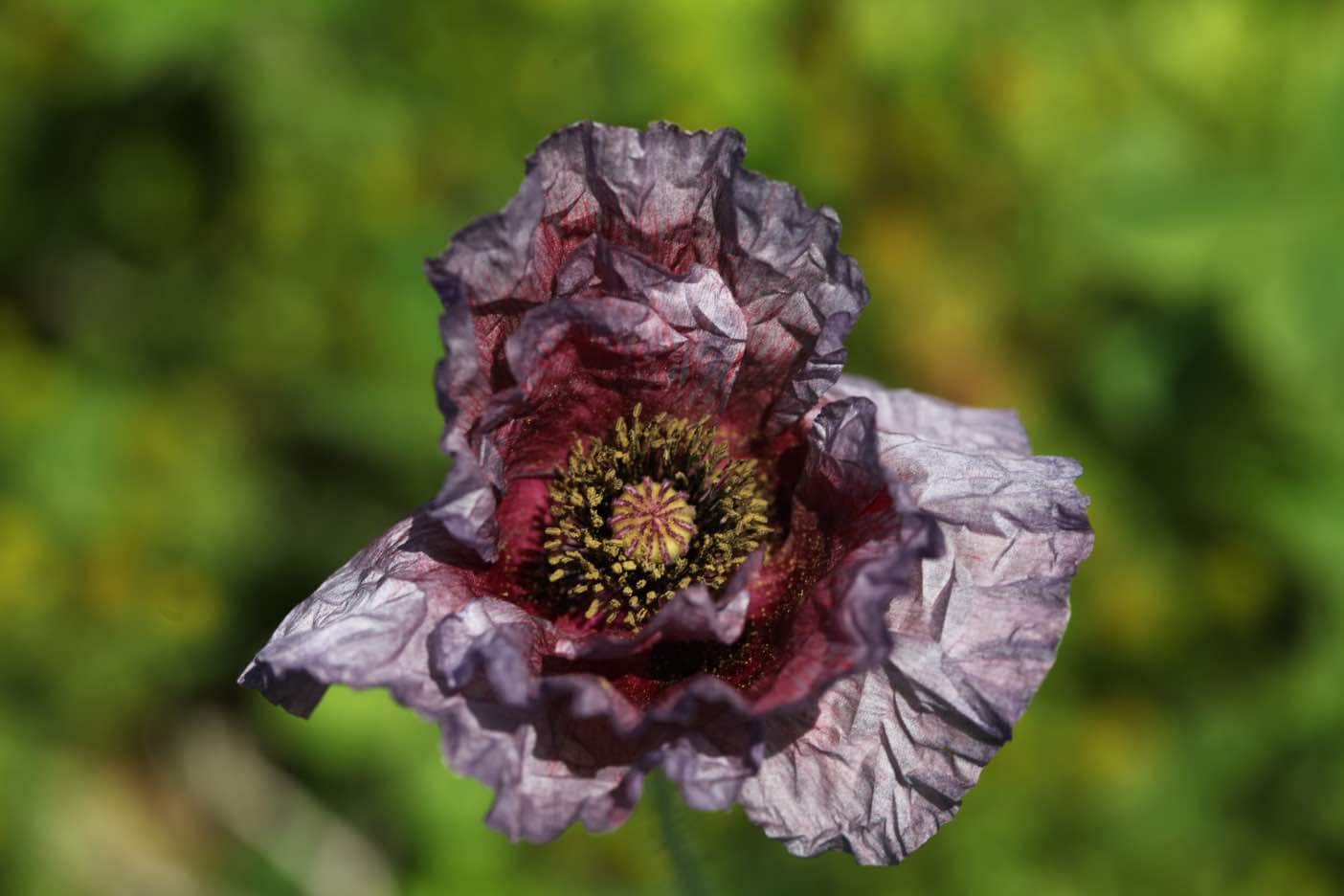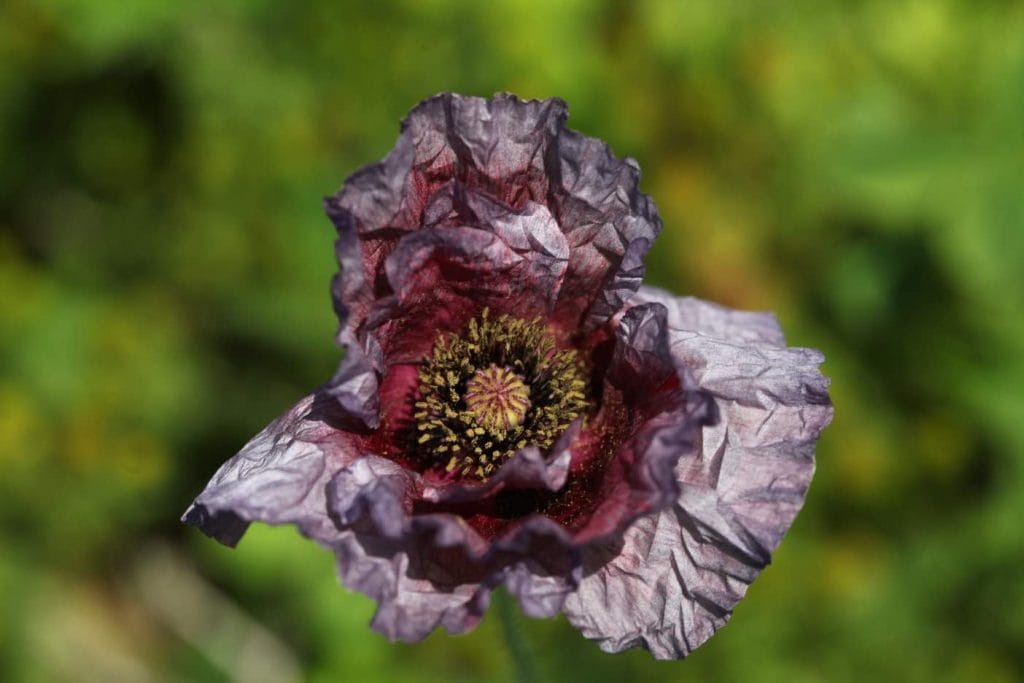 When growing poppies from seed, it's important to know that these seeds are either from hardy annuals or perennials. Both types of poppy seed will benefit from a stratification period.
This can be done artificially through a cold chill in the fridge, or naturally through exposure to the outdoor elements.
During stratification the seeds are exposed to cold temperatures for a period of at least thirty days.
If the seeds sown are outside in the fall or early spring, they are usually exposed to a naturally occurring freezing and thawing. This process aides in the germination of the seeds of these cold hardy plants.
Poppies are best grown by direct seeding. They do not like root disturbance which occurs during the transplantation process.
As well, the natural stratification that occurs in the outdoor elements after they are directly sown is helpful for germination.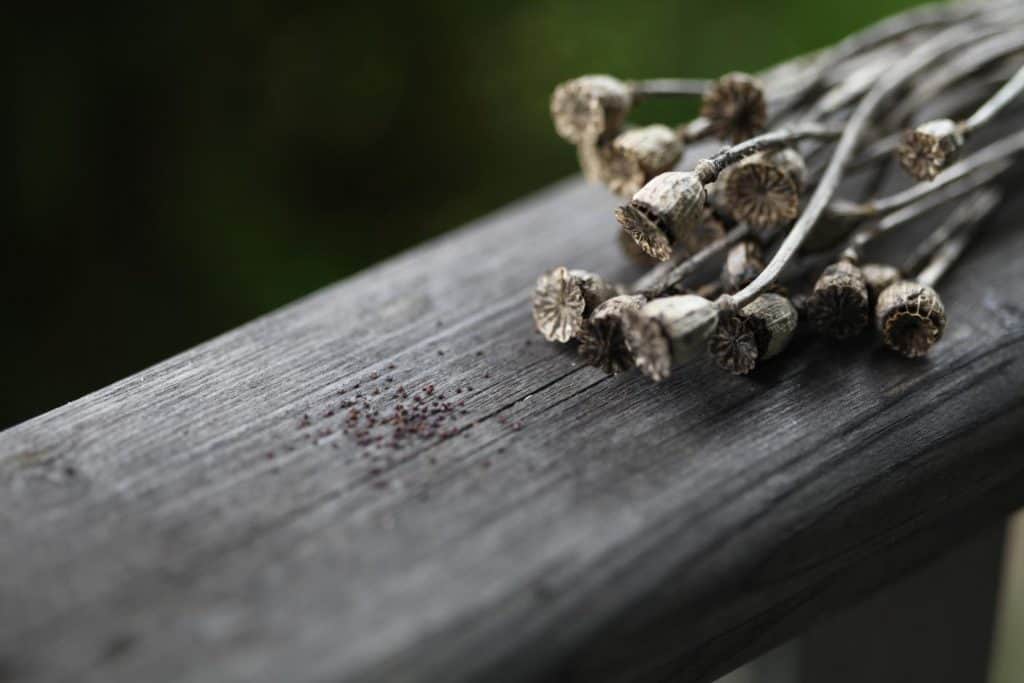 When To Plant Poppy Seeds
Poppy seeds can be planted at different times, depending on your growing zone and the chosen method of planting.
We'll take a look at several methods to determine time of planting.
Poppies can be grown from seed using these methods:
Starting seeds indoors in cell trays in late winter, and growing under lights until planted out in spring
Winter sowing in milk jugs and placing outside in winter to await the warmth of spring
Planting directly into a garden bed in late fall or early spring
The choice methods for planting poppies are those methods which allow for:
natural stratification of seeds
and the least root disruption.
Therefore it should be understood that starting poppy seeds indoors is not considered to be the sowing method of choice. The best way to start poppy seeds is to direct sow into the garden.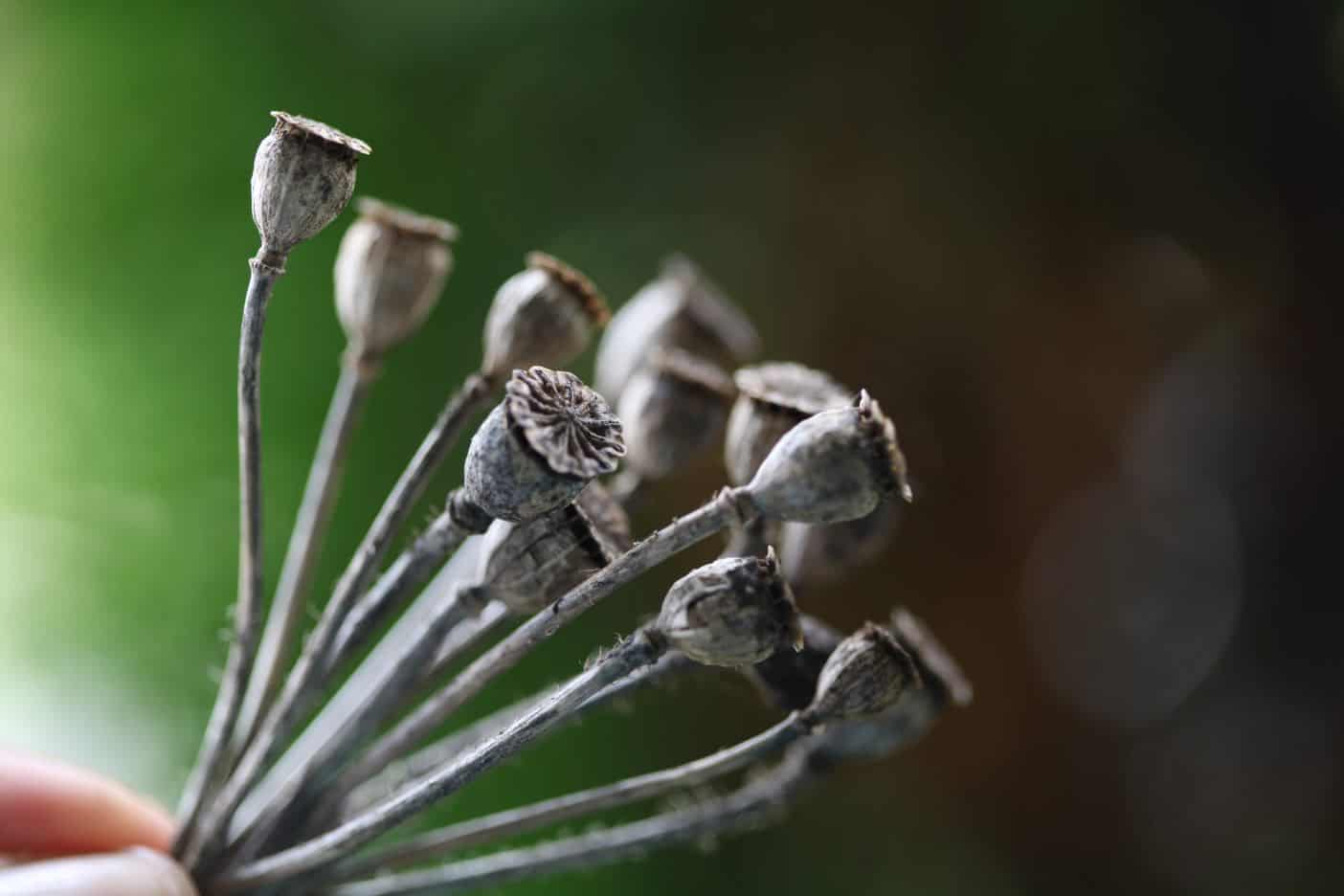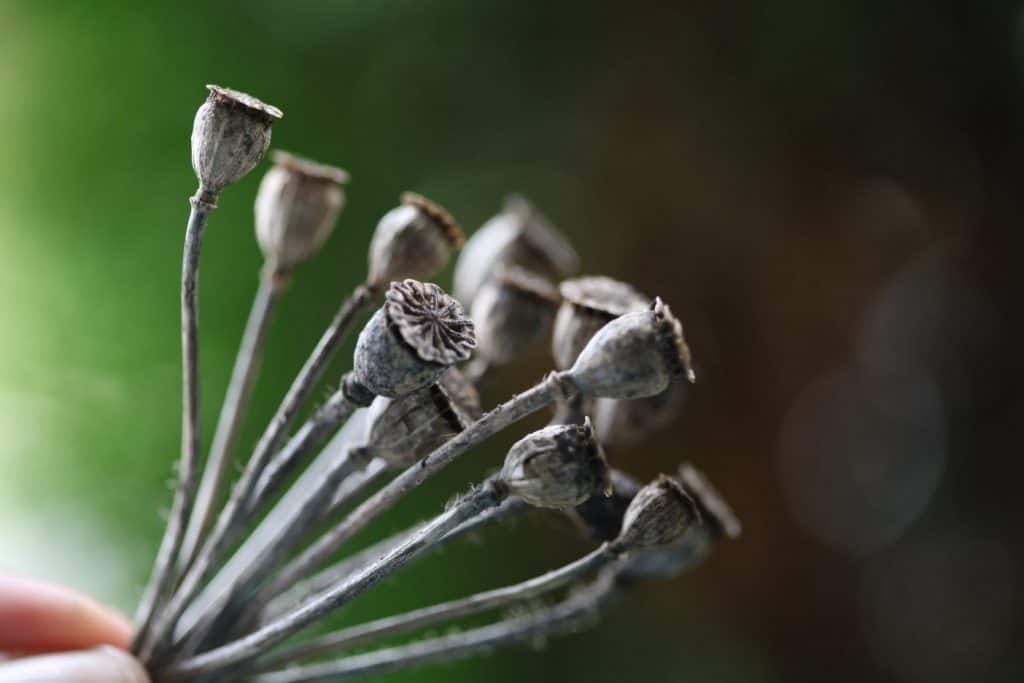 Tips For Germinating Poppy Seeds
Poppy seeds need light to germinate, so make sure to scatter on the surface of the soil and do not cover.
Remember to keep the soil moist during germination, and do not allow to seeds to dry out during this period.
Poppy seeds also require a period of cold stratification, so chill the seeds for thirty days in the fridge prior to planting indoors.
Poppy seeds directly sown into the garden will receive a natural stratification from cool outdoor temperatures. However warmer growing zones that do not get frost will benefit from a period of chilling the seeds in the fridge as well, even when direct seeding outdoors.
How To Grow Poppies From Seed
Planting Poppy Seeds In Cell Trays Indoors
Starting seeds indoors is always an option if direct seeding can't be done, however it is not the method of choice.
The main reason for that is that poppies don't like root disturbance.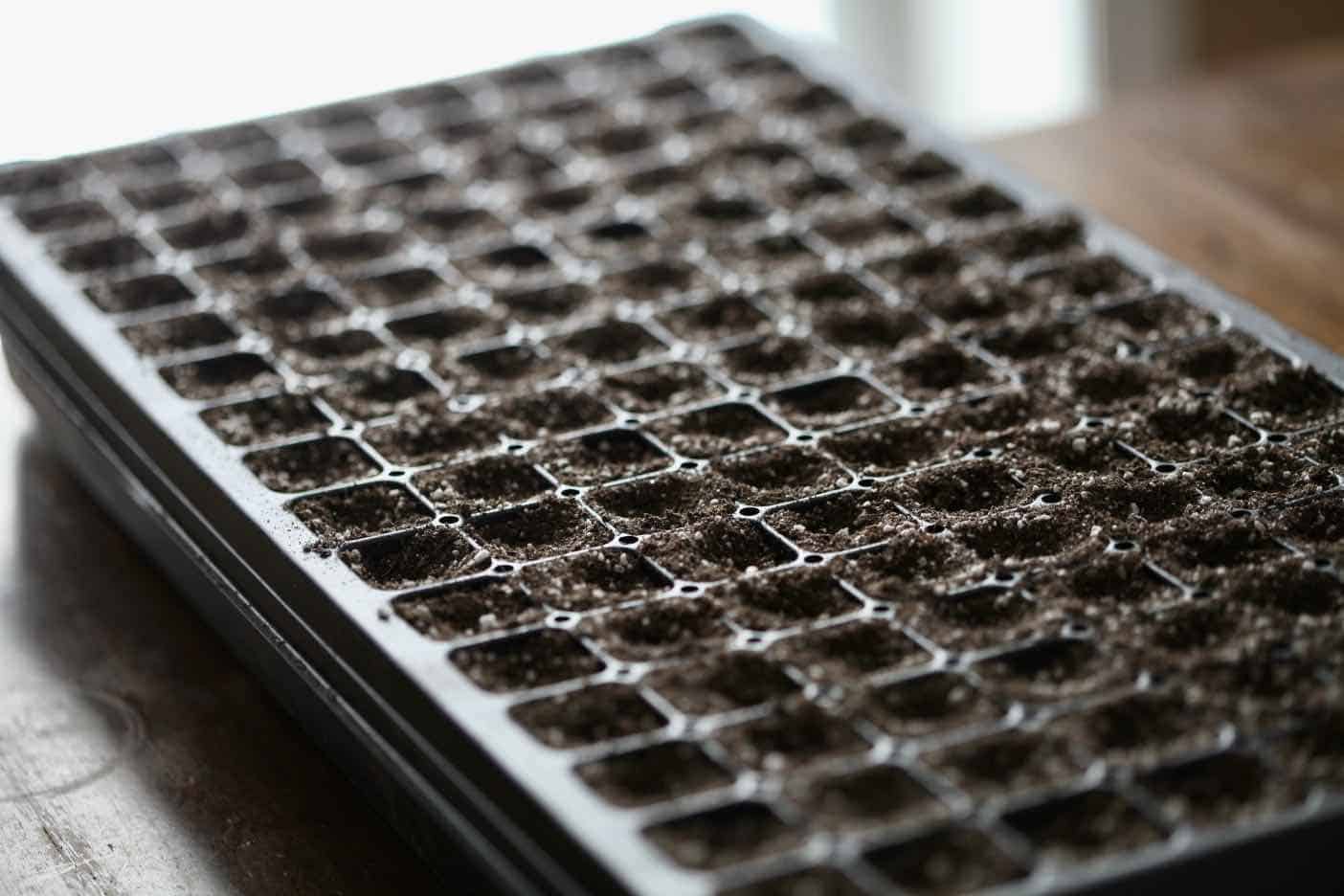 Transplanting causes some root disturbance, which poppies don't tolerate well.
Poppy plants just don't seem to thrive as well after transplanting, compared to poppies that have been directly sown. They eventually do bounce back however, and can be successfully grown this way.
The first year I grew poppies I planted them in cell trays and transplanted them out in late spring.
These poppies survived, but just didn't do as well as their direct seeded counterparts.
The following year, the self seeded offspring from the first year's crop were much hardier and vibrant than the season before. That's when I realized that direct seeding poppies was the way to go, if at all possible.
If growing from seeds indoors make sure to give the seeds a chill in the fridge for about a month. I did not do a moist cold chill, as the seeds are so tiny.
The poppy seeds germinated well in the cell trays, and were grown under lights until spring.
Harden off and transplant poppy seedlings out in early spring after the last frost, into a sunny location in the garden.
Planting Poppy Seeds In Milk Jugs
Winter sowing in milk jugs gets gets the poppy seeds outdoors into the natural elements, allowing for a natural stratification. These seeds will not require a chill period in the fridge.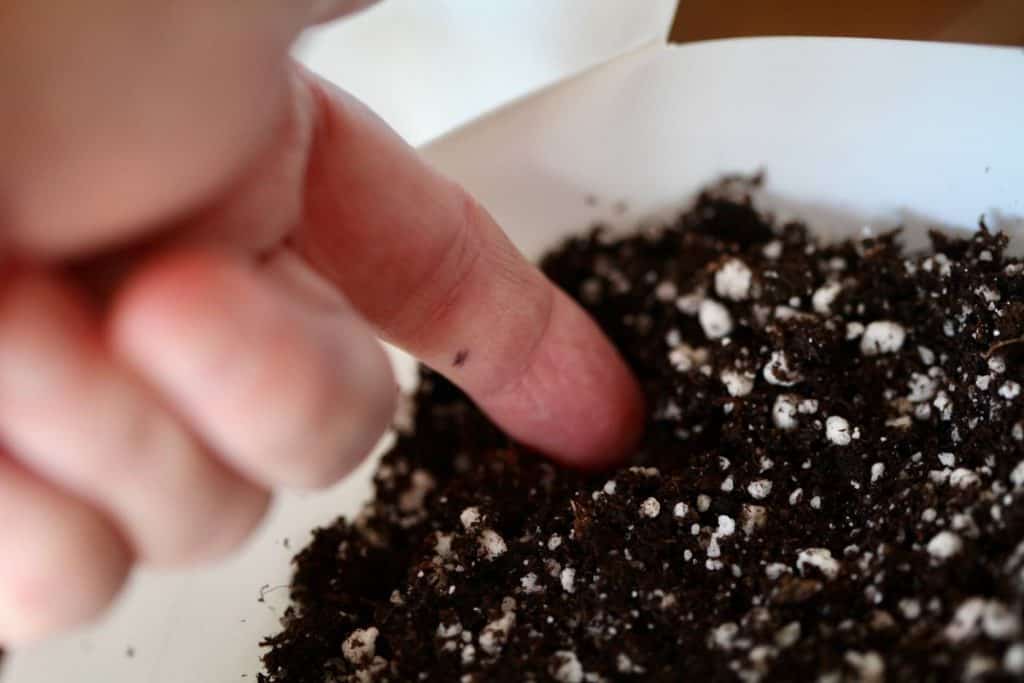 There will be a natural hardening off as the seeds are exposed to the temperature changes in the environment.
The young seedlings will become hardier and will be less stressed by the outdoor elements as they are naturally adapted to their growing location.
Keep in mind that when grown in milk jugs, poppies will also have to be transplanted out into the garden.
There is however somewhat less of a disruption to the roots if planting in clumps.
Here is an article on sowing seeds in milk jugs that you may find helpful: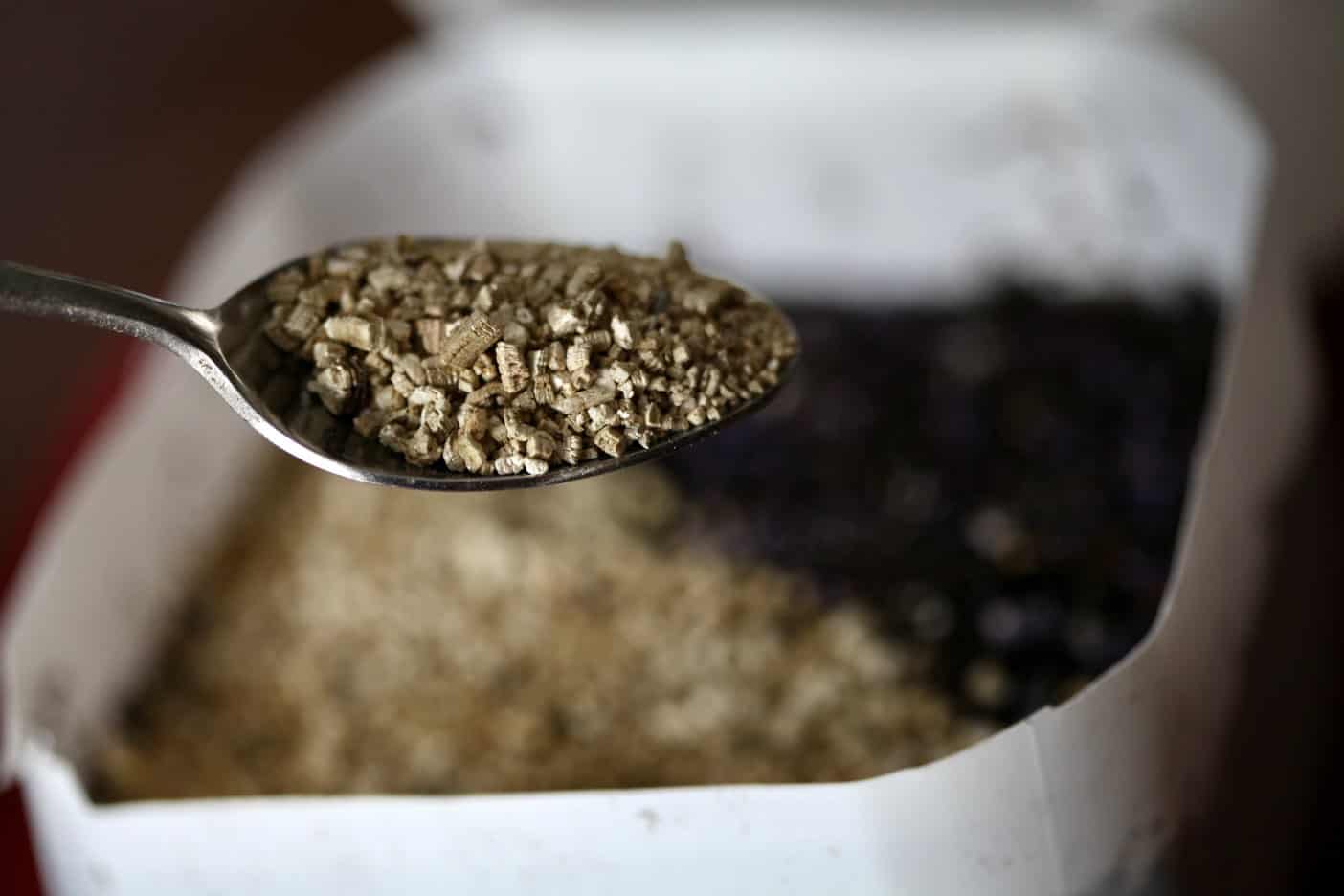 Planting Poppy Seeds Directly Into The Garden
This is the choice method of planting poppies for best results.
Poppies love to be directly sown into the garden. Timing for this process will be dependent on your growing zone, although these are not hard and fast rules.
They are just suggestions for best results.
Direct sow seeds into a prepared garden bed in a sunny location.
Sow outdoors in zones 3 to 7 in early spring, before the last frosts. This allows the seeds to be exposed to freezing temperatures and thaws.
Sow outdoors in fall in zones 8 through 10. This allows the seeds to be exposed to any cool weather and temperature changes throughout the winter months.
The great thing about sowing outdoors is that the seeds will germinate when the time is just right in your own growing area. When the soil warms up, the seeds will notice.
Can I Just Scatter Poppy Seeds?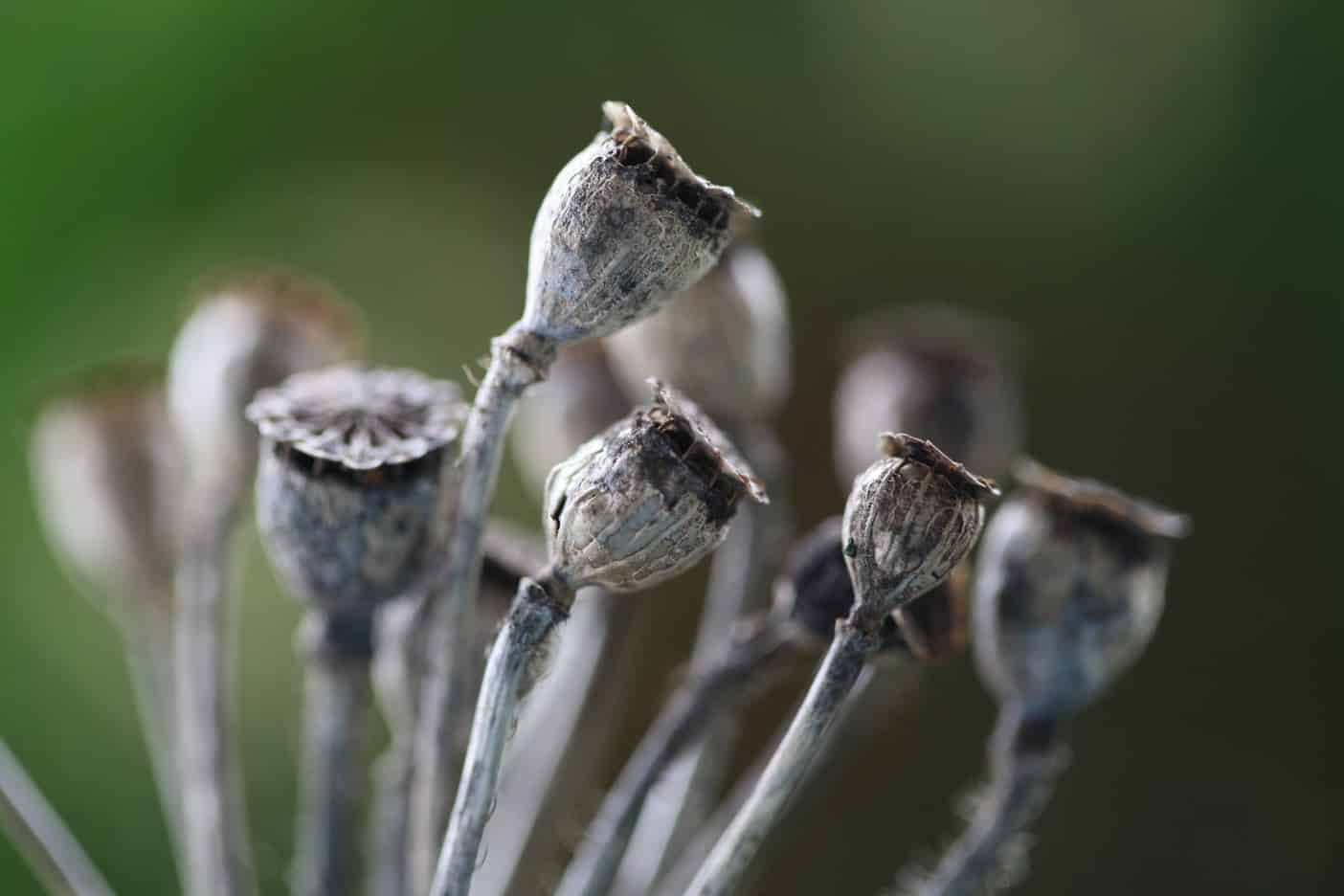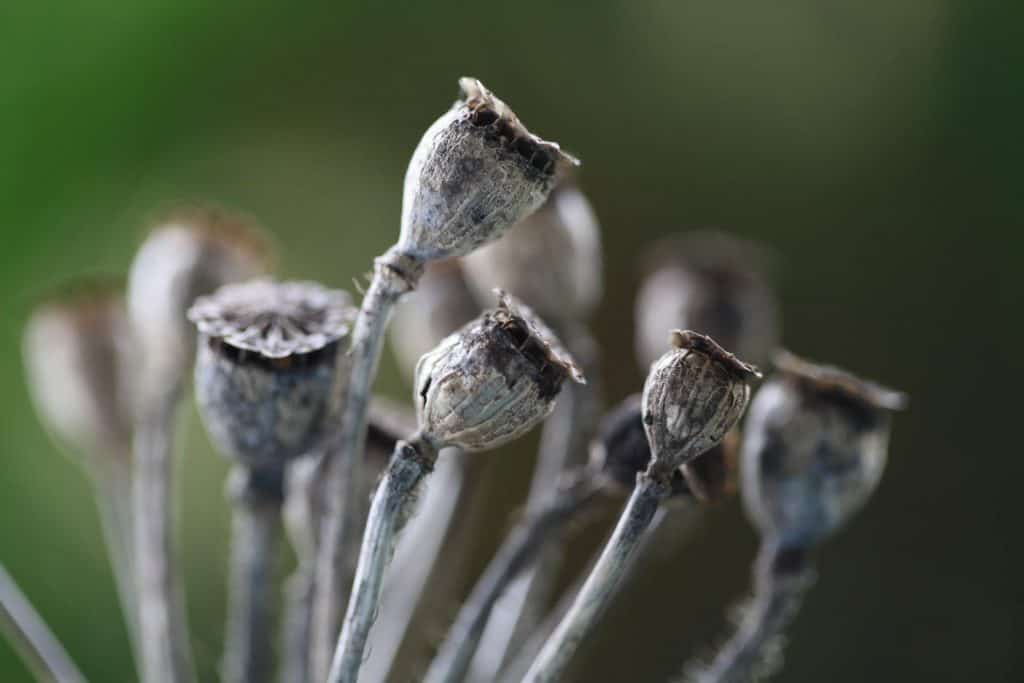 If you have a prepared bed that is free of weeds, this would be an ideal place to just scatter some poppy seeds in late fall or early spring. A prepared bed will help reduce weed competition, and will increase your success rate of plant growth.
That being said, my poppies often self seed into weedy beds themselves. They frequently choose these spots to shine a bit of poppy colour in the garden. So they will also self seed into unprepared beds very readily.
Poppies actually prefer to be seeded directly into the garden, rather than started from seed indoors.
By direct seeding them into the place where they will grow, they will be starting out life with undisturbed roots. Poppies don't like to have their roots disturbed and will be able to happily grow where they germinate.
I have planted poppy seeds indoors and transplanted out, and have also direct seeded. The direct seeded plants grew much better, and were less apt to be stressed by transplanting to the garden.
Poppy seeds are also very very tiny, so it's sometimes helpful to mix them in with some sand to make the scattering process a little easier.
Growing Poppies In the Garden
Poppies are generally very easy to grow in the garden.
If you plant them in a location that they like, you will no doubt have poppies for many years to come.
They will likely return again the following spring from self seeding.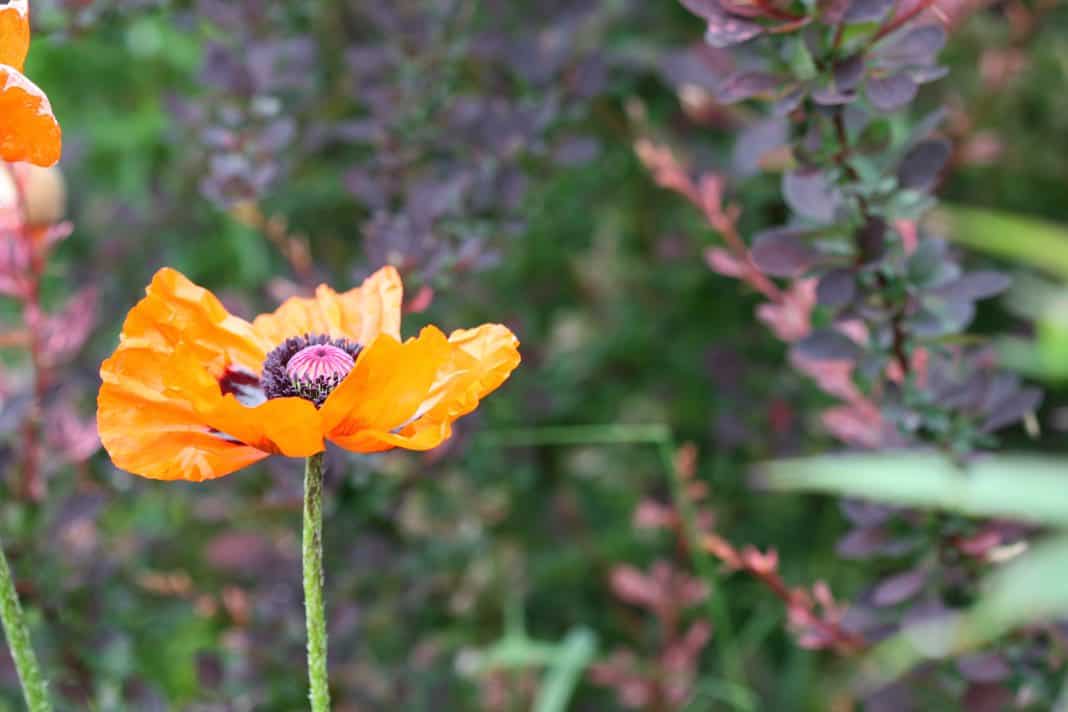 Transplanting Out Seedlings
If you have started your poppy seeds indoors, transplant into the garden once the seedlings have been hardened off or acclimatized to the the outdoor environment.
Make sure to keep the seedlings well watered while they are getting established in the garden.
After they start to grow and have become established, they generally will not require extra watering, except during periods of drought.
Hardiness Zone
Poppies are cool temperature plants, and thrive in cooler growing zones.
Although they love a sunny location, many cool loving varieties do not tolerate the scorching heat of warmer growing zones.
Perennial poppies bloom in early spring, and when the heat of the summer occurs you will often see the leaves disappear. Then when the weather cools down towards the end of the season the leaves once again emerge.
Poppies are hardy in growing locations down to usda zone 3.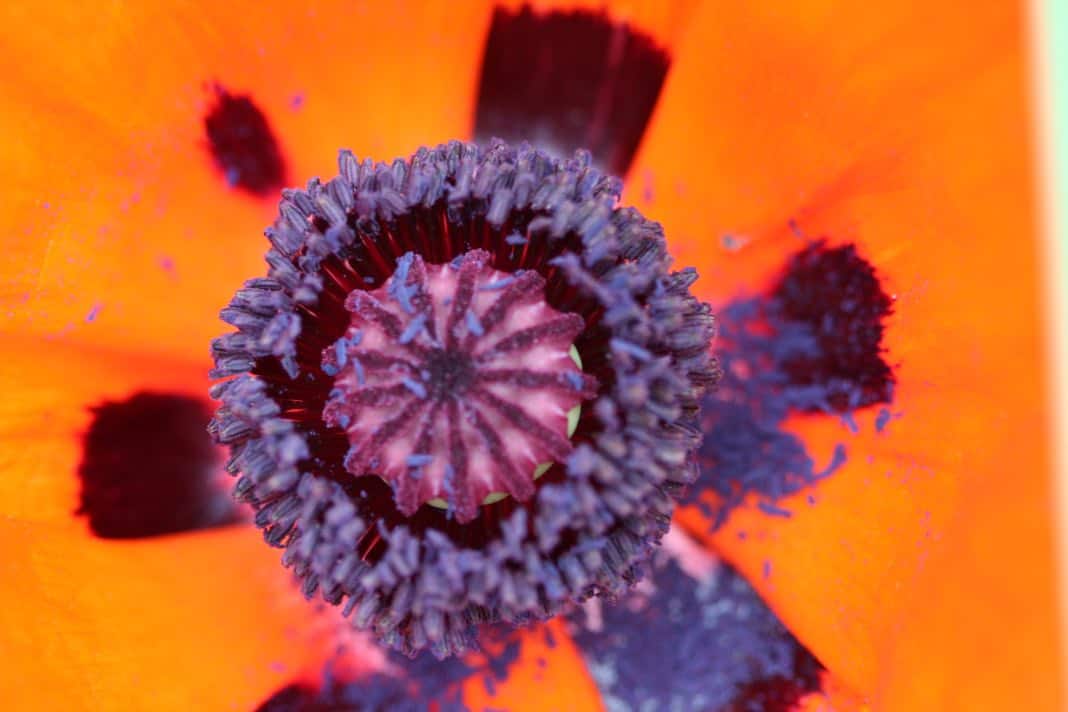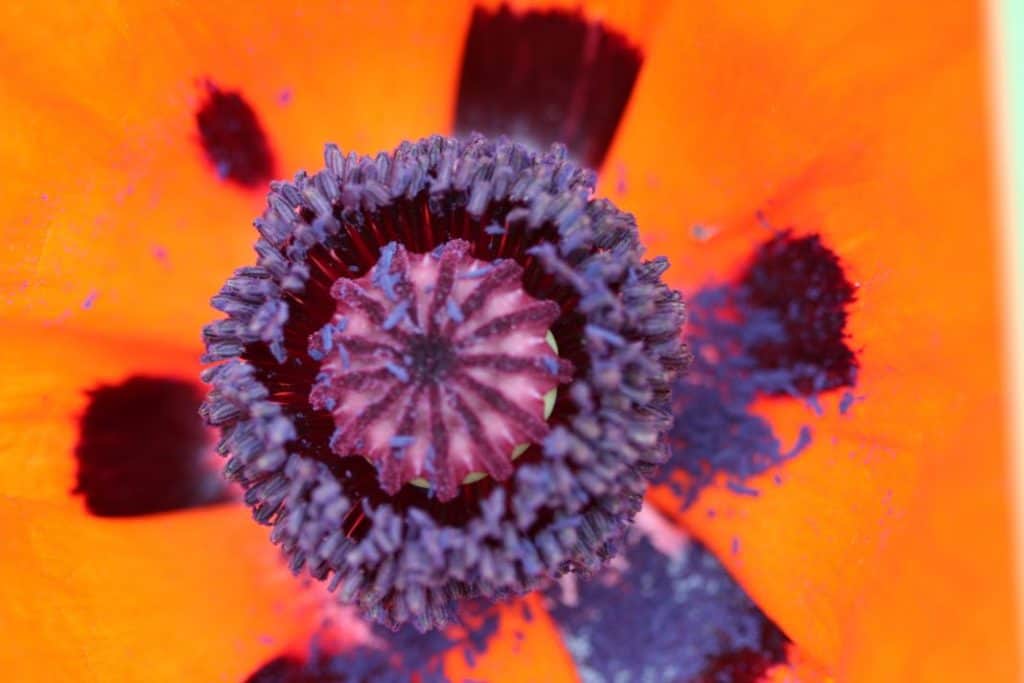 Light Requirements
Poppies like to grow in a full sun location, however will tolerate some shade.
They require at least six hours or more of sunlight per day.
Soil Requirements
Poppies will grow in just about any average well drained garden soil.
You may find some self seeded poppies growing in the most unusual of places where the soil has never been amended, such as a crack between walkways or at the edge of a rock wall.
Our poppies grow well at the farm in unamended clay soil.
Oriental poppies prefer a more fertile soil with lots of organic matter, however the most important soil provision for these poppies is good drainage.
Mulching Oriental poppies for winter protection is also helpful until they become established.
Moisture Requirements
Poppies are drought tolerant, and generally the natural elements should provide enough moisture for these plants.
Water well when transplanting out the new seedlings which were grown inside during the winter, and are just getting established into the garden.
Water also during periods of drought for better flower production.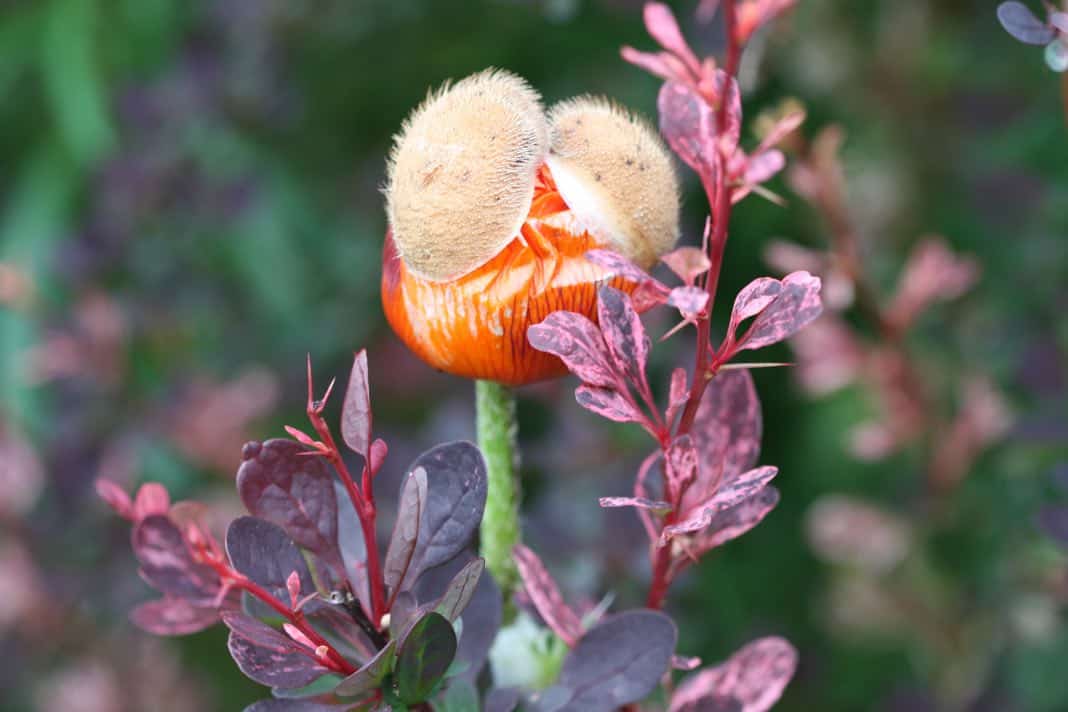 Do Poppies Come Back Year After Year?
Once established in the garden, poppies will often reseed themselves, happily regrowing year after year if they are in a spot that they like.
The seeds that they scatter at the end of the season can germinate the following year.
These seeds will also have undergone the natural stratification process in the garden. These seeds will be prime for germination when the weather gets warm.
Perennial poppies as well will return to the garden year after year if provided with the proper growing conditions.
Remember that these plants tend to fade after blooming, and often the leaves will disappear at that time. Sometimes it seems that the plant is not thriving, and you may be concerned that it may not return.
However this is a natural part of the growing process for these perennial plants. Take heart, the leaves will return again later in the season.
As long as your perennial poppies are given the right care, they will return to the garden year after year.
Will Poppies Bloom Their First Year?
Annual poppies will bloom in their first year. They bloom usually two to three months after they have started to grow from seed.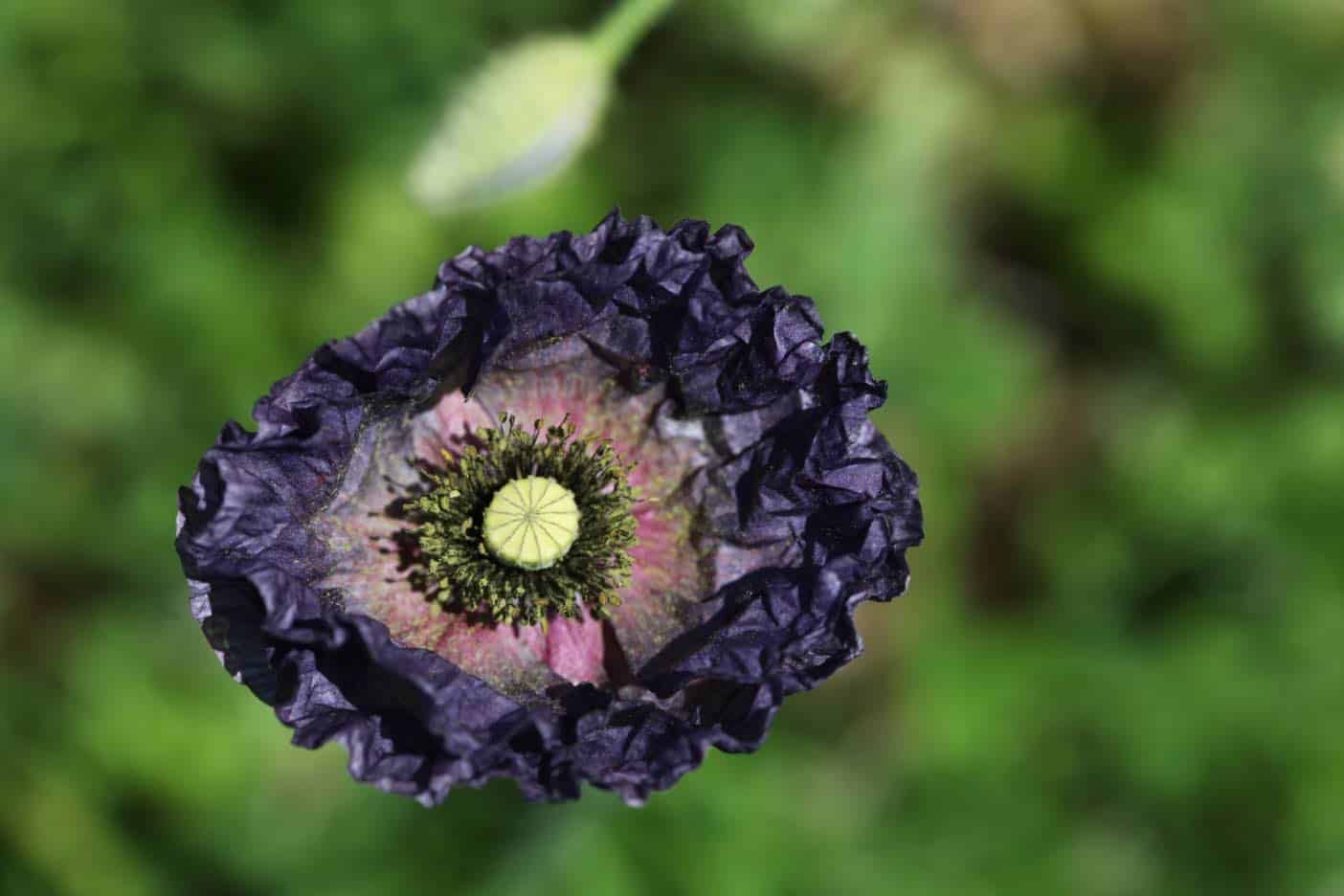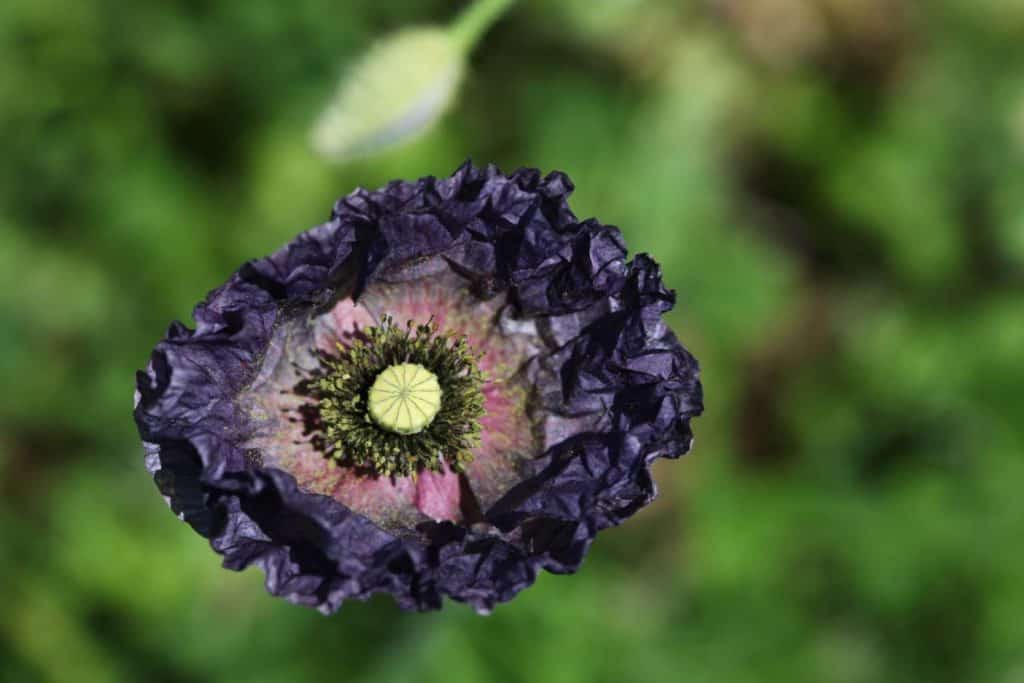 Once established in the garden, and if they like the place where they are growing, they will continue to reseed and grow every year.
Do Poppies Bloom All Summer?
Many annual poppies are medium producers, and will continue to put up stems throughout the summer months.
Perennial poppies however will not bloom all summer. As with other herbaceous perennials, these plants will have their flowering period in your garden, and then they will be done for the season.
Oriental poppies generally bloom for a period of about two weeks.
I always find that they are just here, and then in a blink of an eye they are gone again for another year. That's why I like to have a variety of other poppies in the garden to enjoy throughout the season.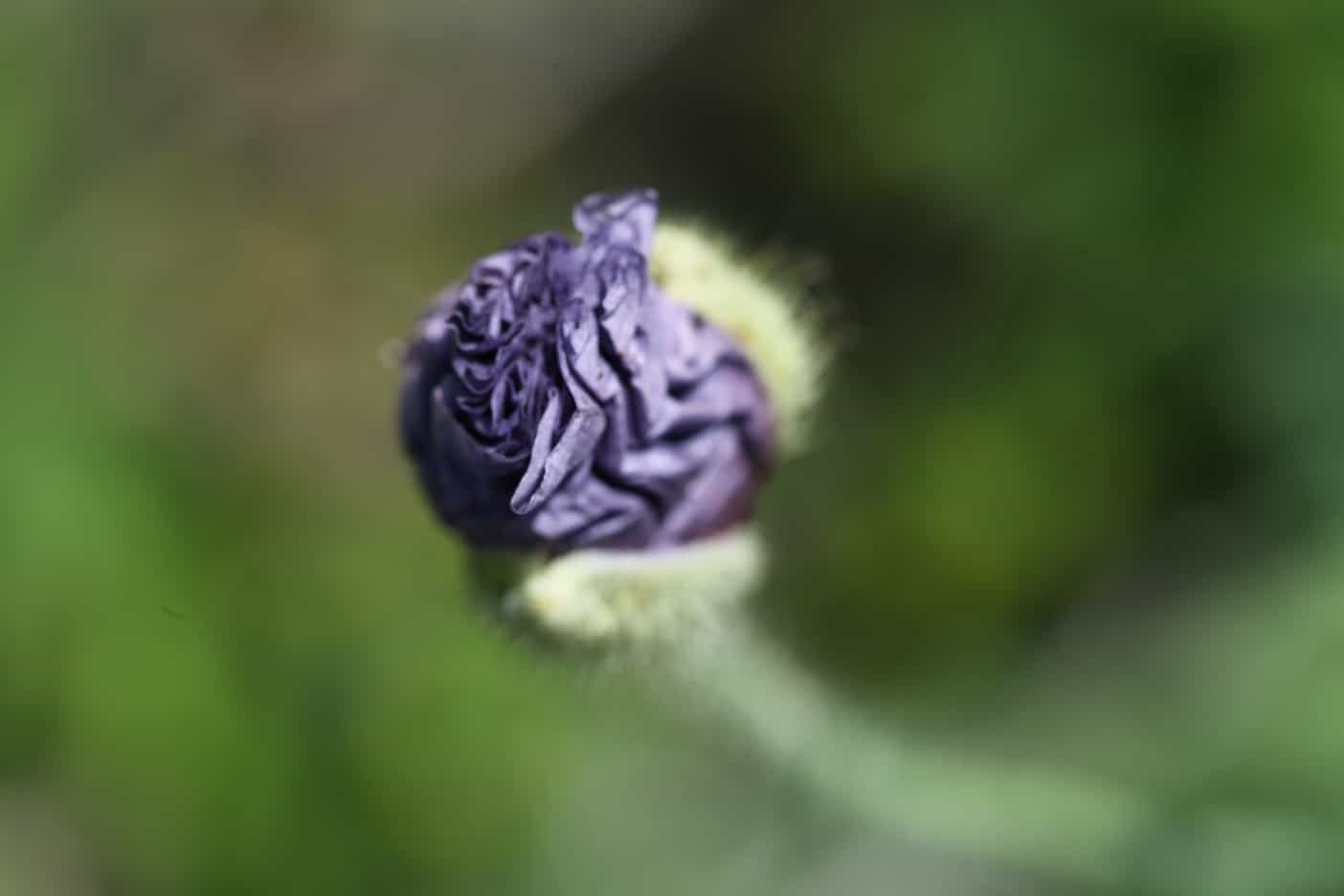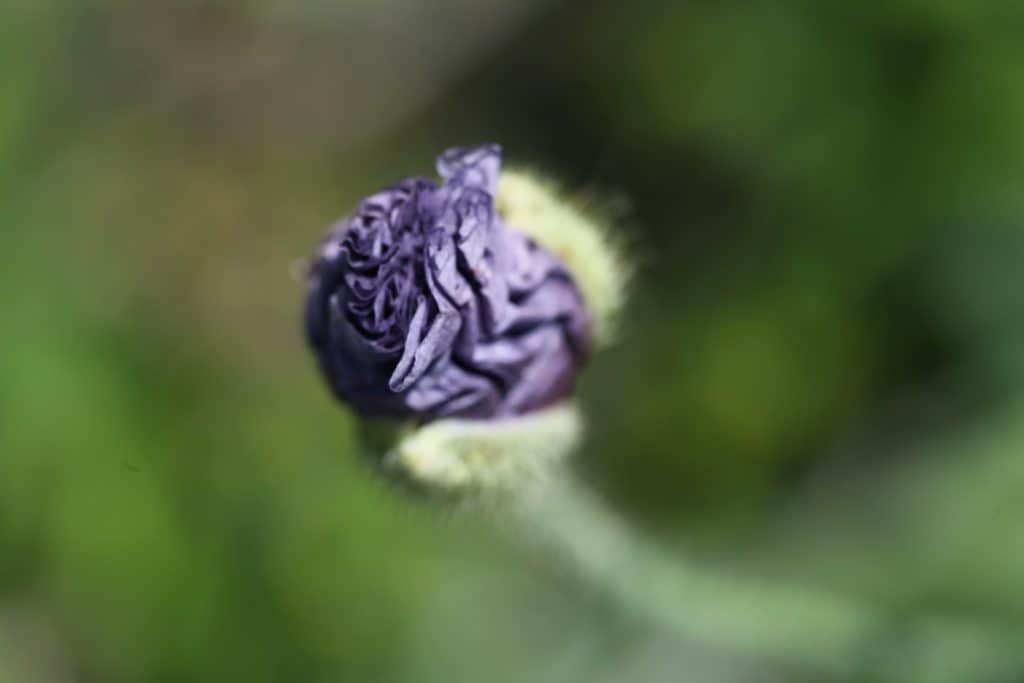 Conclusion
Poppies are such a wonderful flower to have in the garden.
The delicate petals are breathtakingly beautiful in both the garden and in arrangements.
If you plan to use your poppies as cut flowers, just know that they are not long lasting in the vase. They are however very striking, and can be enjoyed for up to five days in arrangements.
It is likely that if you plant poppies in your garden, that you will have them return for many years to come.
They may even spread themselves around through the process of reseeding, showing you other locations where they might like to grow.
Try to save some seed pods, and save the seed to plant again for next year's garden. That way you can continue the cycle, and spread these beautiful flowers throughout your garden for all to enjoy.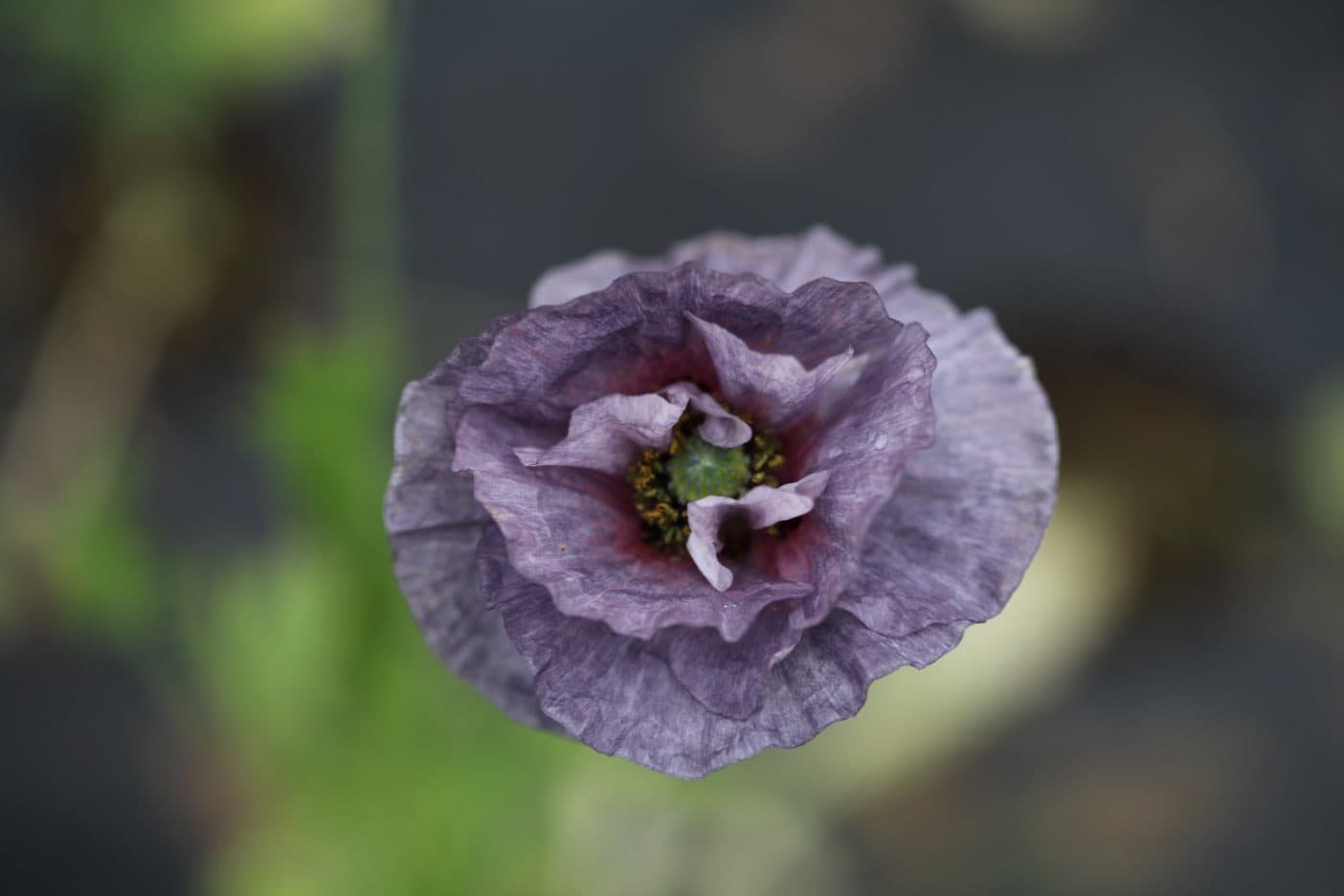 Have you tried to grow poppies from seed? Be sure to leave a comment below to share your experience!
Other Posts You May Like
See the Web Story on Growing Poppies From Seed!
PIN IT FOR LATER!