Last updated on February 4th, 2022 at 03:14 pm
With large bright blooms that look like crinkled tissue paper, Oriental poppies make a striking cut flower. Growing poppies can be lots of fun, and if you know how to grow Oriental poppies and give them the right after cut care, you will be able to enjoy them in your vase as well!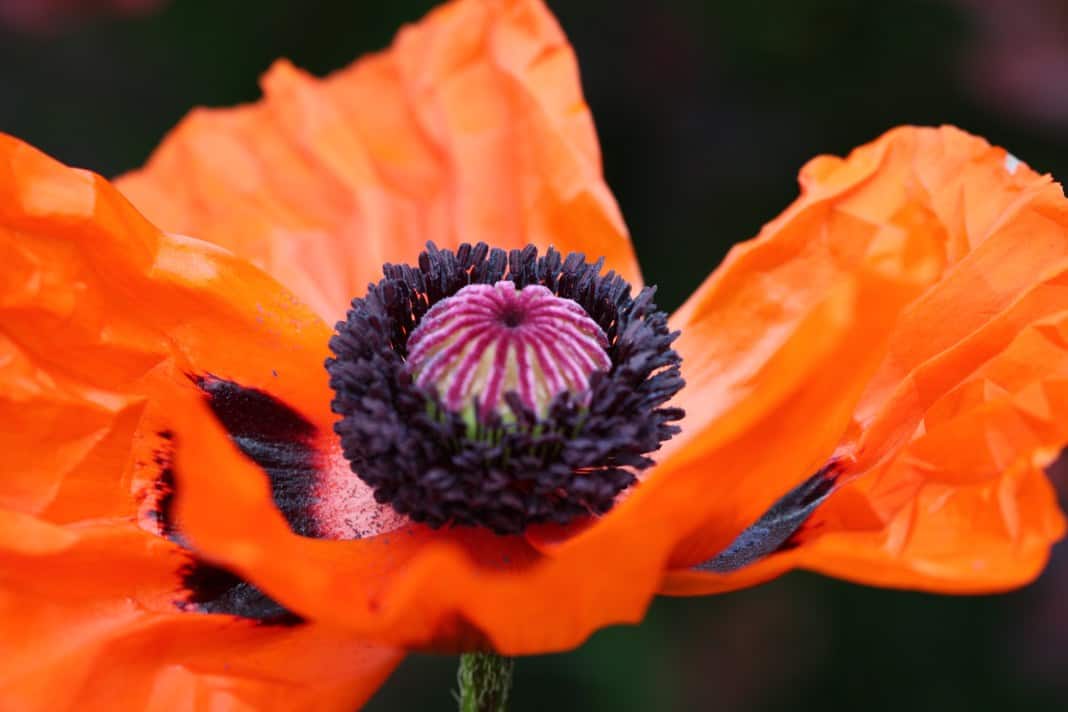 How To Grow These Interesting Plants
Growing Oriental Poppies( papaver orientale) in the perennial garden can be exciting, although the blooming time is short. It sometimes seems that the flowers have just appeared, and then they are gone again for another year.
The flowers themselves are quite fascinating. The blooms are large, at approximately six inches diameter.
Inside the flower, the anther framed boss has such an intricate appearance. It is so interesting to study and a great subject for macro photography!
The kids love these flowers, and interactions with them are great for an early introduction to gardening!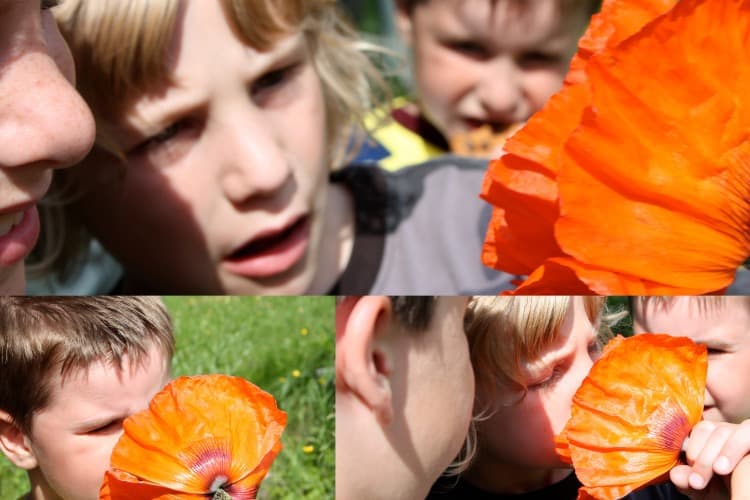 There are many different varieties and colours of Oriental poppy that can be grown in the perennial garden.They range in the warmer shades from whites to deep reds.
The colour of the poppy that we grow in our garden is a fiery orange, and it is quite a show stopper. When taking photos of the blooms at just the right angle, as the sun is shining through the petals, it literally looks like the flower is on fire!
Oriental Poppies are perennials, and will grow back every year if given the right growing conditions.
They bloom fast and hard, and then before you know it they are done.
Where To Plant
Plant in a sunny location in a light, well drained soil. The plants do not do well in heavy water logged soil.
It is possible to kill them with kindness if they are watered too much.
Blooming Time
These plants like the cool weather, and are some of the first perennials to bloom in our garden in spring.
In zone 5b they bloom for us from mid to late June.
After blooming the foliage dies back and recedes through the warmer months of summer. This is a normal process, so be careful not to overwater in an attempt to maintain the foliage.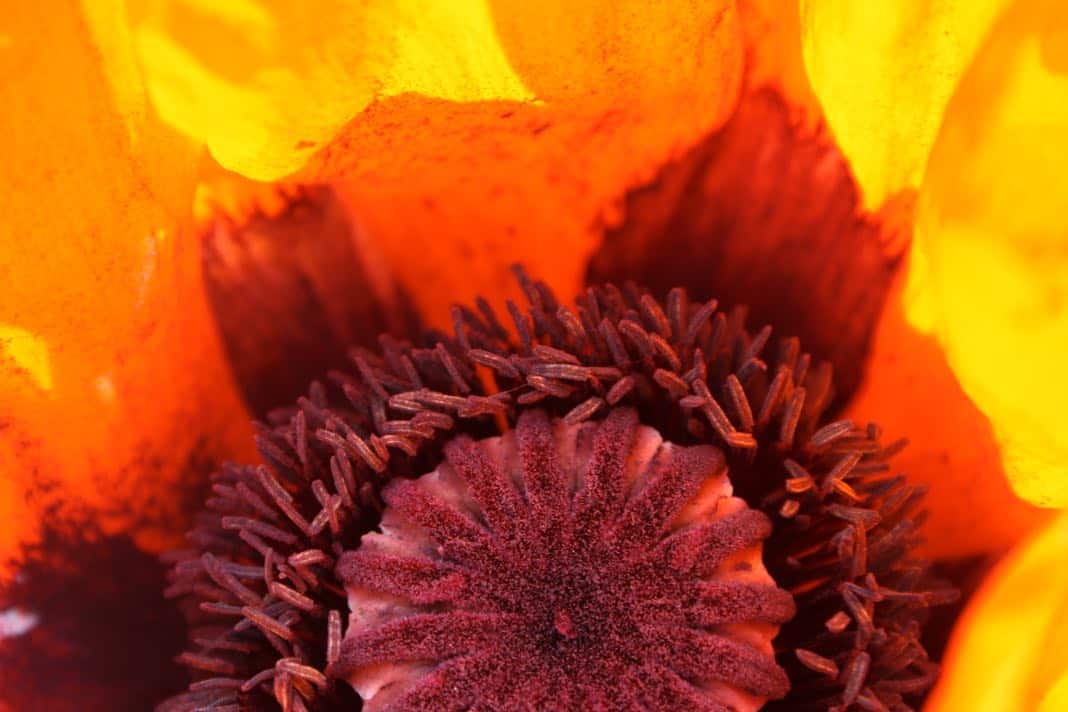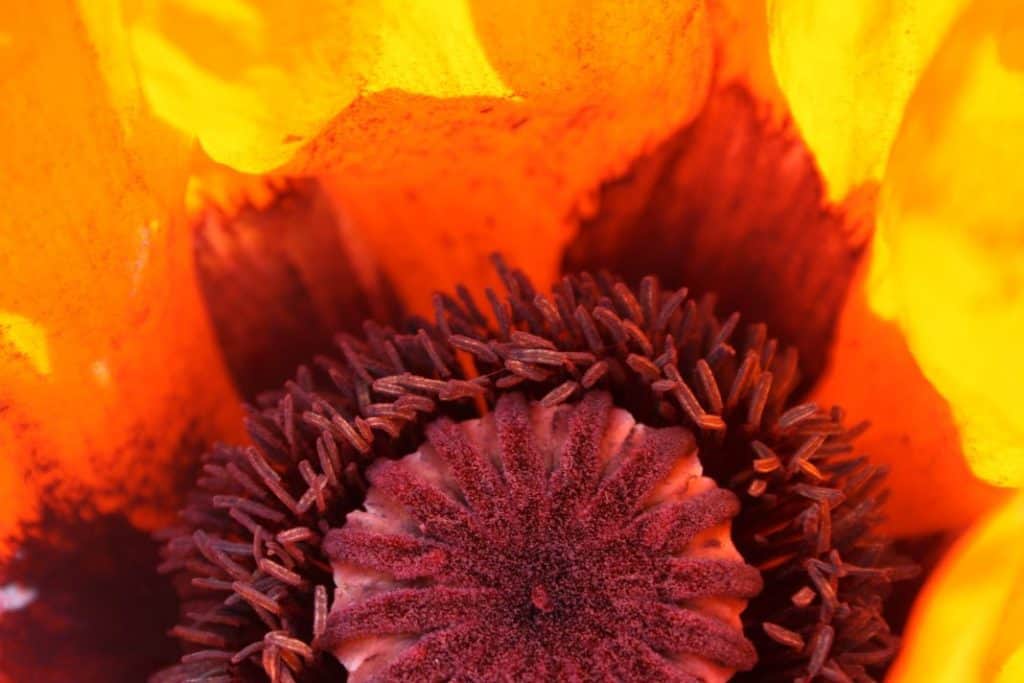 Do Oriental Poppies Multiply?
Oriental poppy plants will grow into larger clumps as they mature. The plant will remain in the area that it was planted and tends not to spread.
The best way to multiply your plantings of Oriental Poppies is to grow more plants from seed.
You can try to propagate by division, however it can be difficult to increase your stock this way. These poppies do not tolerate root disturbance so are best propagated from seed.
Luckily they are easy to grow and the seeds can be started indoors in winter. It is best to plant in compostable pots so that they can be planted directly into the ground in spring.
Seeds can also be sprinkled on the ground in fall in an area prepared for the seedlings.
It takes two years from germination to bloom for these fabulous perennials. It's definitely worth the wait!
Once your poppies are happy and growing, they will remain where they have been planted for a long time.
Do Oriental Poppies Rebloom?
Oriental Poppies bloom only once per year.
Unlike many perennials, deadheading after blooming will not result in a second flush of blooms.
How To Care For Oriental Poppies
Oriental Poppies are fairly easy to grow. Once they are established in a place that they like, they will gladly return year after year.
Staking the flower stems will aide in keeping your flowers upright. The blooms can get large and top heavy.
Deadheading Oriental Poppies after blooming will improve the plant's appearance, as there is often a big gap where the blooms used to be.
Cut back Oriental Poppies after they have finished blooming, unless you are planning to harvest the seeds, or harvest the pods for decorative purposes.
The foliage of this plant will die back after blooming and will reappear later on in the summer.Allow this process to occur and rest assured that the plant is going through a natural process.
Do not over water your Oriental Poppies because you may just kill them with kindness.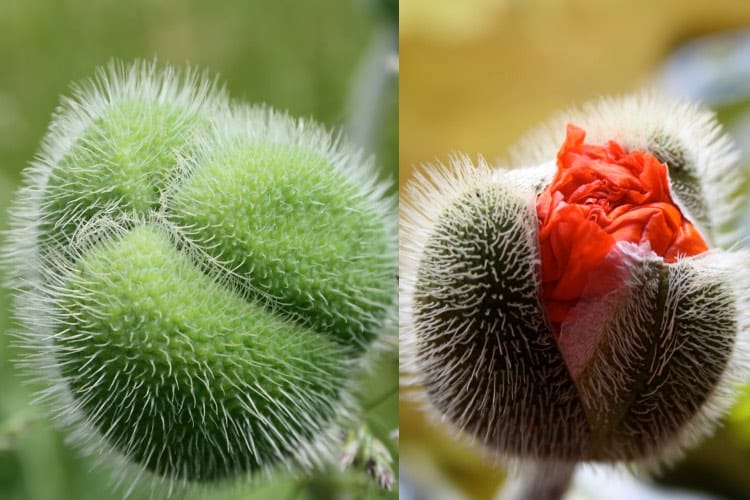 Oriental Poppies As Cut Flowers
Poppies are such a precious cut flower, however do not last long in the vase. They will last three to four days at the most.
If growing poppies specifically for cut flowers, Iceland Poppies are the preferred type as they will last longer in the vase.
If you are wanting to bring your Oriental Poppies inside, in my opinion it is worth the extra steps to prepare the stems for the longest vase life possible.
These are not flowers to grow for customers and to sell in bouquets. They are best used for your own enjoyment as they are brought in from the garden to give a splash of colour in your home.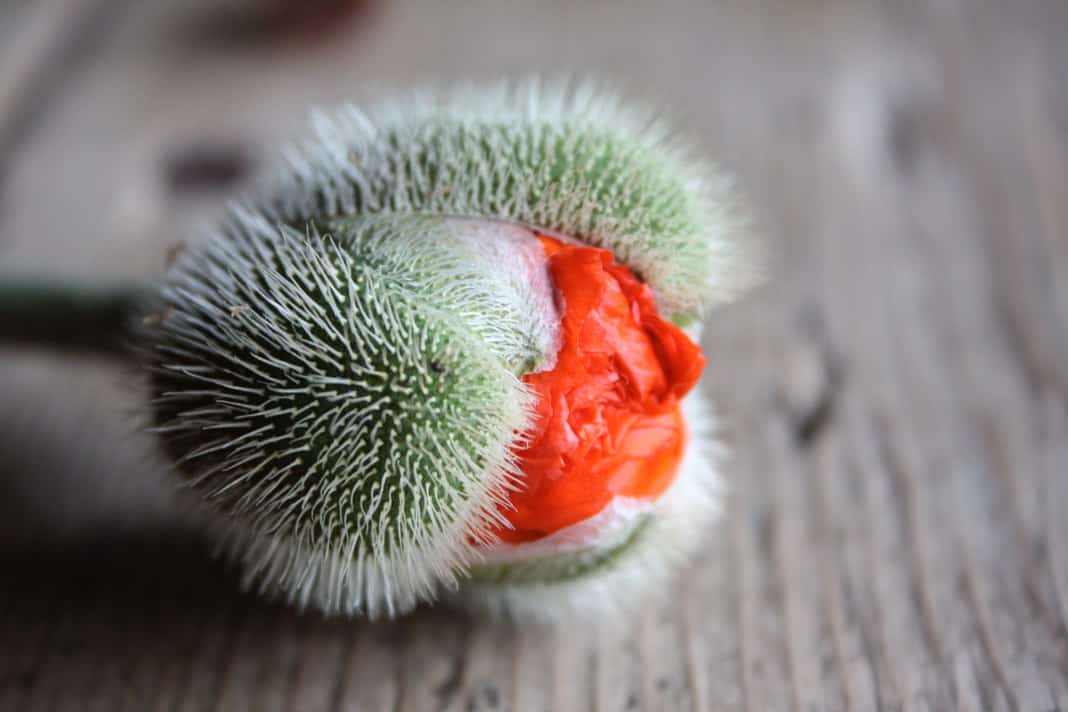 Stage At Which To Cut
If cutting poppies for cut flowers, the best stage to cut the flower is in the "cracking bud" stage, just as the bud starts to crack open.
In the cracking bud stage you will be able to just see the colour of the petals starting to peek through.
If picked at this stage you will have the longest vase life for your flowers.
Preparing The Stems
After cutting your poppy stems you have two options to prepare the stems:
You can char or burn the cut ends briefly with a flame, holding the flame to the stem for approximately five to six seconds until the ends of the stems become blackened. We use a hand held blow torch for this purpose.
The other option is to immerse the stems into a jar of boiling water, allowing the water to cool as the stems remain immersed. This will soften the stems and allow them to rehydrate.
After preparing your stems, the poppies can be placed in a vase of water.
Saving Poppy Seed Heads
Papaver orientale seed heads can be used in dried flower arrangements, and is yet another use for this great flower.
The pods are fairly large and decorative, although not as large as the seed pods of Papaver somniferum (opium poppy, bread seed poppy).
We will be saving some seed heads to put in our dried flower projects this fall!
Hope it was helpful to learn how to grow Oriental Poppies in the garden, and if you haven't grown them, consider adding these wonderful plants to your perennial garden bed!
Other Posts You May Like:
PIN IT FOR LATER!