Last updated on November 24th, 2023 at 08:14 pm
Growing foxglove from seed is one of the easiest ways to propagate this beautiful plant for your garden. Foxgloves are reminiscent of an English country garden with their striking spears of beautiful blooms in the palest of palettes. Learn how to grow foxglove from seed, to bring this magical plant into your garden!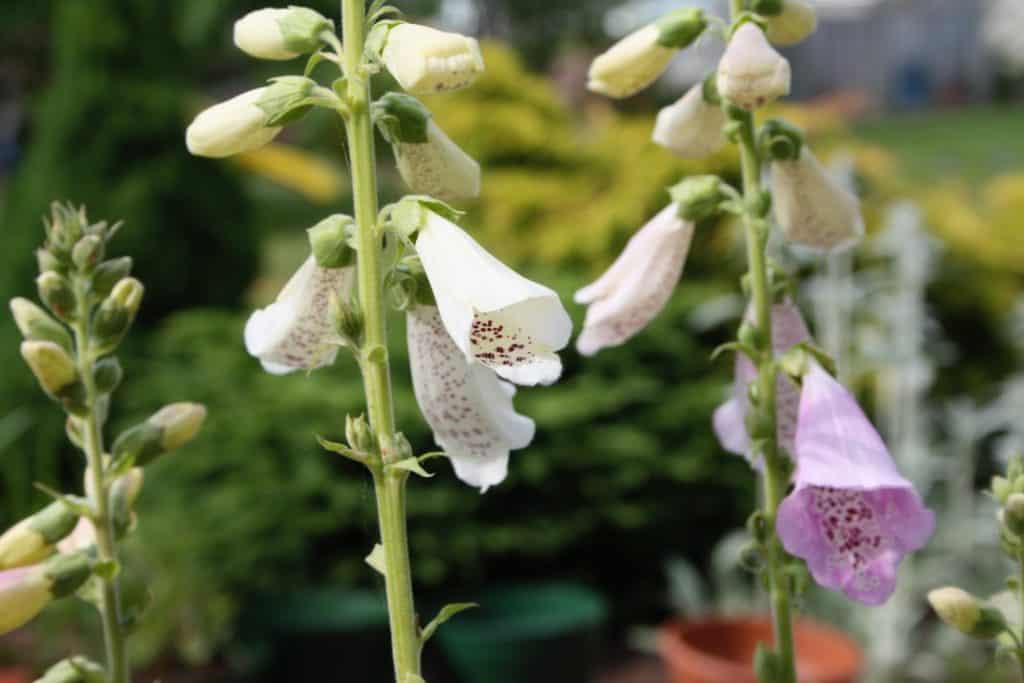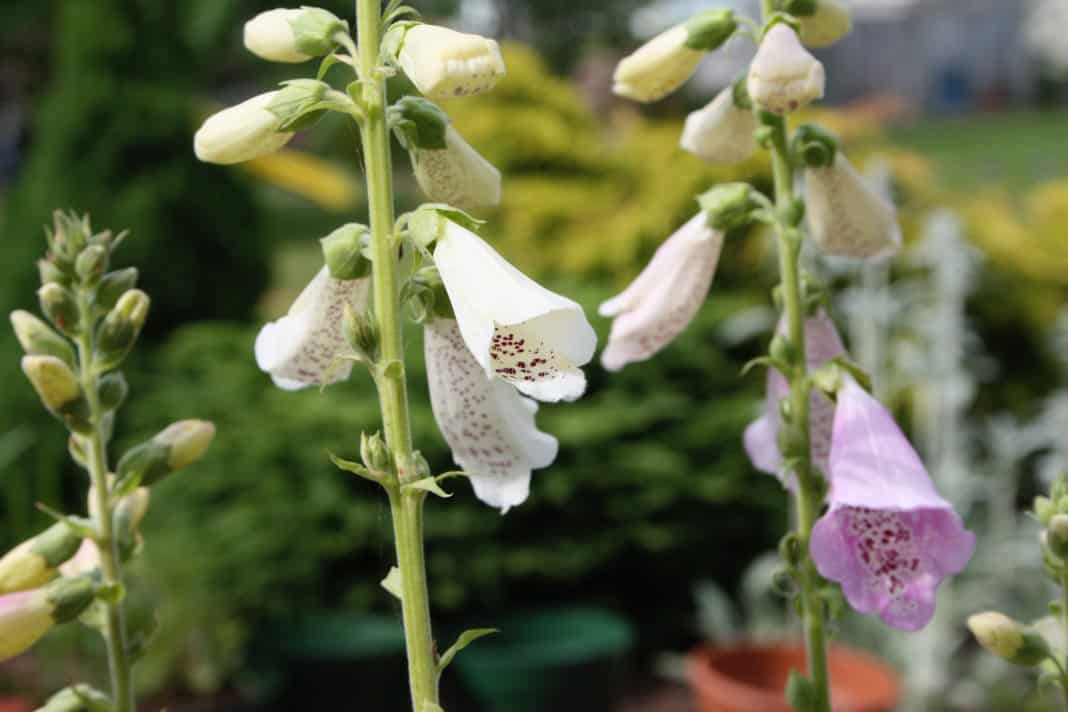 Foxglove, also known as Digitalis, is a classic cottage garden plant.
The spotted trumpet shaped blossoms are carefree and casual, and have that wildflower look that we love to grow. They can grow quite tall in ideal growing conditions, up to 4 or 5 feet in height.
This plant is hardy from zone 4 to 10.
Foxgloves are most often biennial flowers. There are a few varieties which are perennials as well.
Biennial Foxglove
Biennial foxgloves do not bloom in the first year they are planted.
Rather, during that first year of planting they direct much of their energy into the plant's growth.They form a small rosette of green leaves during the first year.
They will bloom in their second year, following which time they will produce seed. At that point their life cycle will be complete.
Perennial Foxglove
Perennial foxgloves also will not bloom during their first year.
They will bloom during their second year of growth.
Unlike the biennials, these plants may return for several years following planting.
For both biennial and perennial plantings of foxglove, you can do yearly plantings of each, so that after year one, you can have a steady supply of these beautiful plants.
Foxglove is also a prolific seed producer and will most likely self seed, so even if you don't sow the seeds yourself, you may still get a few volunteers in your garden.
Do not deadhead spent blooms if you are hoping to have your foxgloves reseed.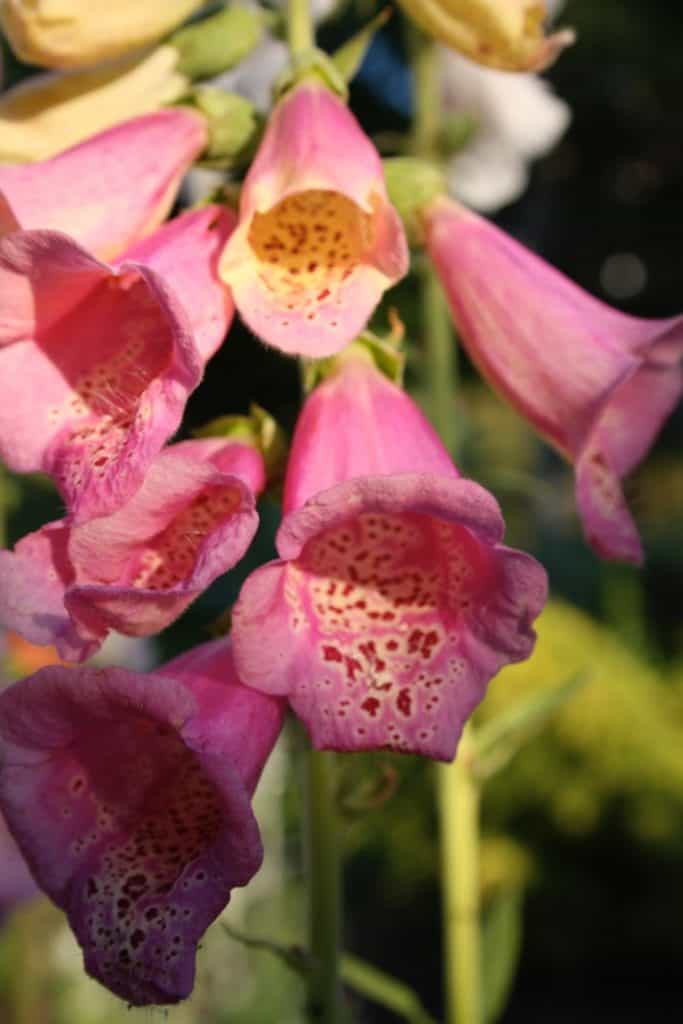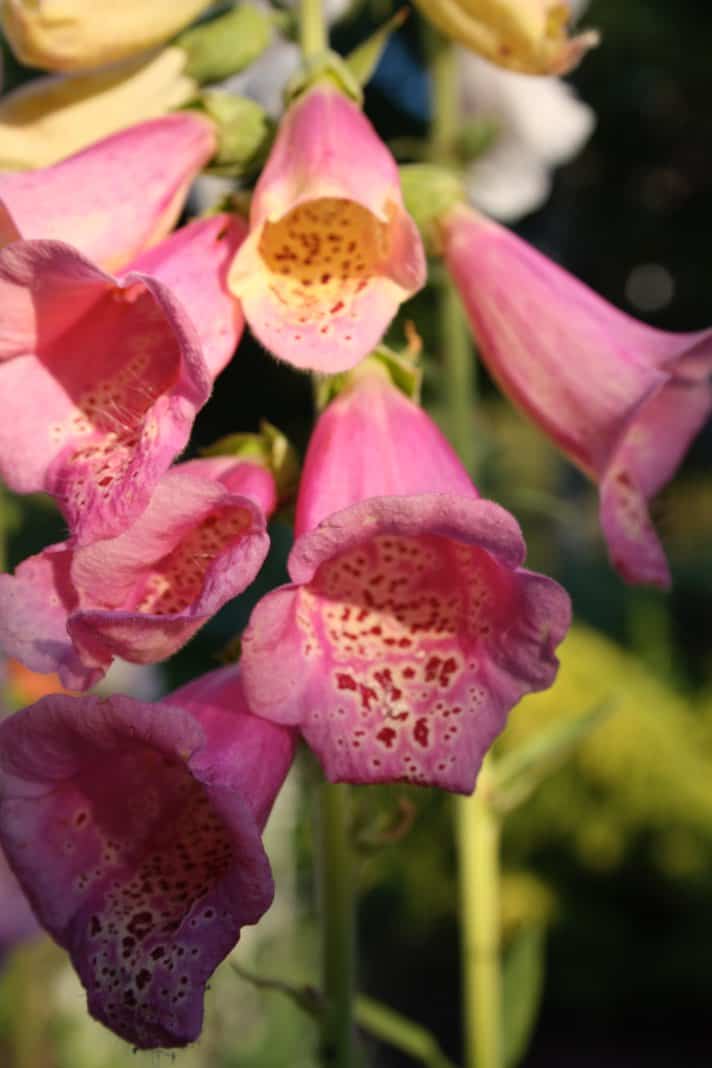 How To Grow Foxglove From Seed
What Do Foxglove Seeds Look Like?
Foxglove seeds are very tiny, smaller than flecks of ground black pepper, at approximately 1.0 mm in length. They are tan and brown coloured, and oval shaped.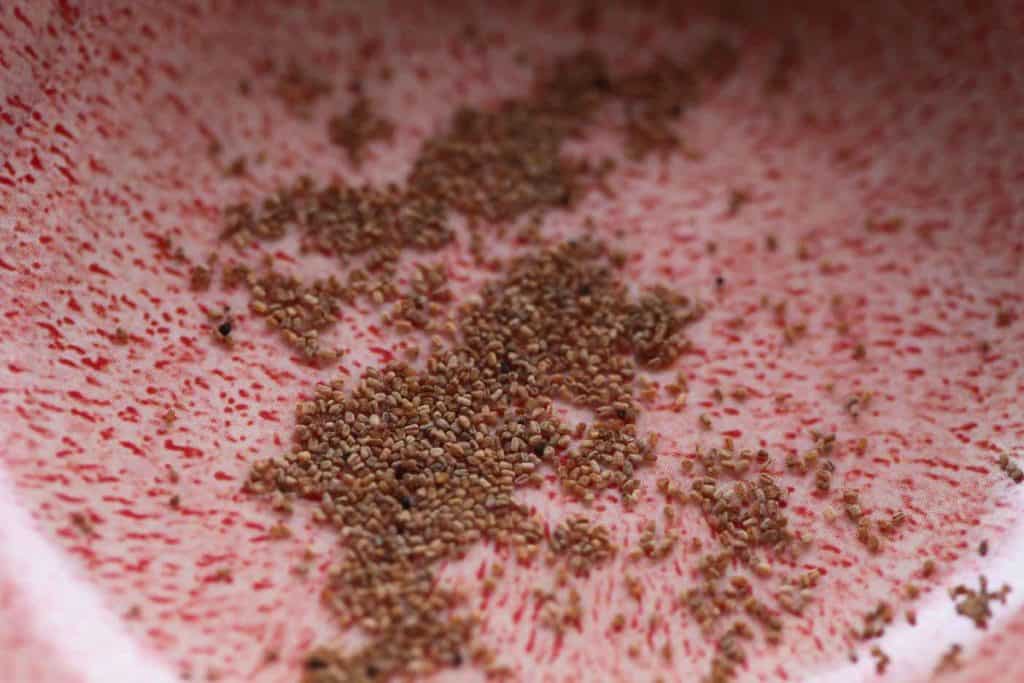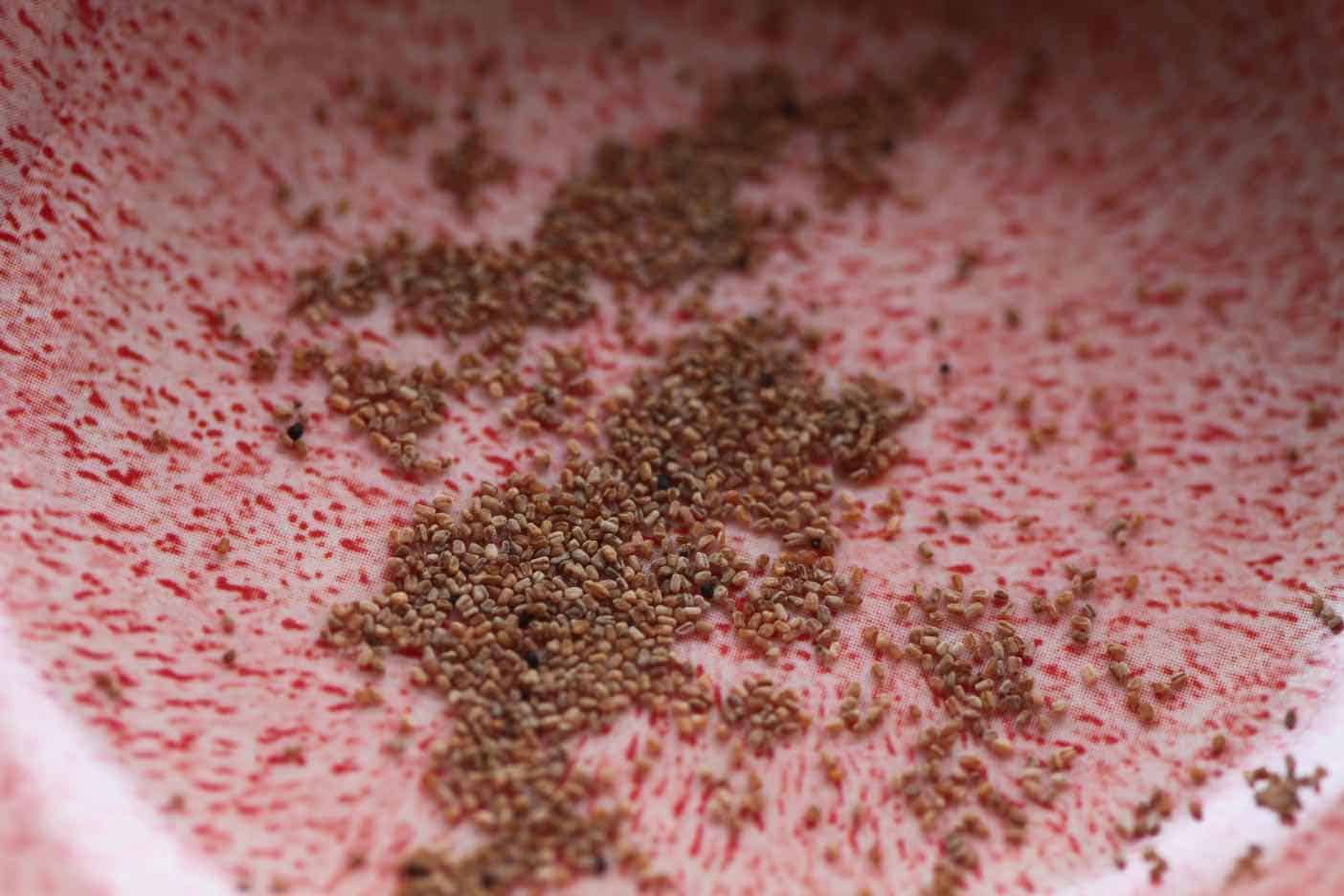 How To Direct Sow Into The Garden
Direct sowing into the garden was one of the first ways that I learned how to grow foxglove from seed.
I had planted a biennial foxglove plant the previous year. It grew into a large mound of green leaves that summer, and did not flower, as was expected.
The following year it produced amazing spikes of foxglove flowers. Then it set seed.
It is important to allow any seeds on a plant to mature if you are going to use them for propagating new plants. So I watched and waited for those seed pods to mature.
The foxglove seed pods were mature towards the end of that summer, when they had turned brown and started to crack open.
The seeds were scattered over the garden that fall, directly sown close to the mother plant.
The following year that space was filled with tiny foxglove seedlings. They grew and formed that familiar green mound of leaves, without blooming.
Then the following year they bloomed!
As you can see it is fairly easy to sow these seeds and get foxglove established in your garden.
It is important however that the seeds are sown in the right place with the right growing

conditions for

this plant.
You can also of course purchase your foxglove seeds to sow directly into your garden, rather than harvesting them yourself!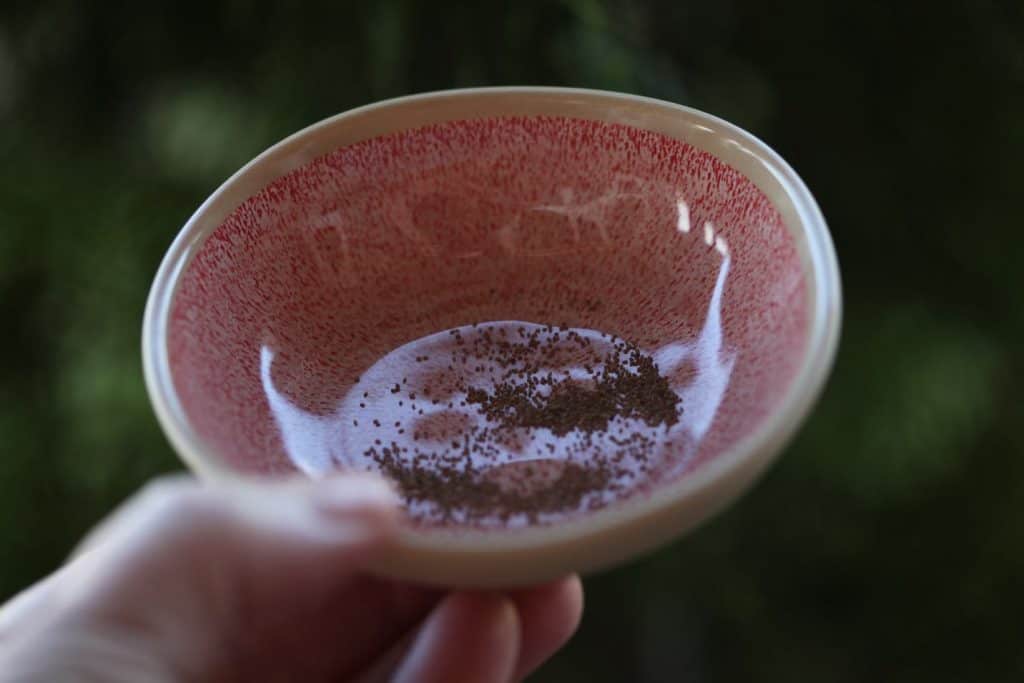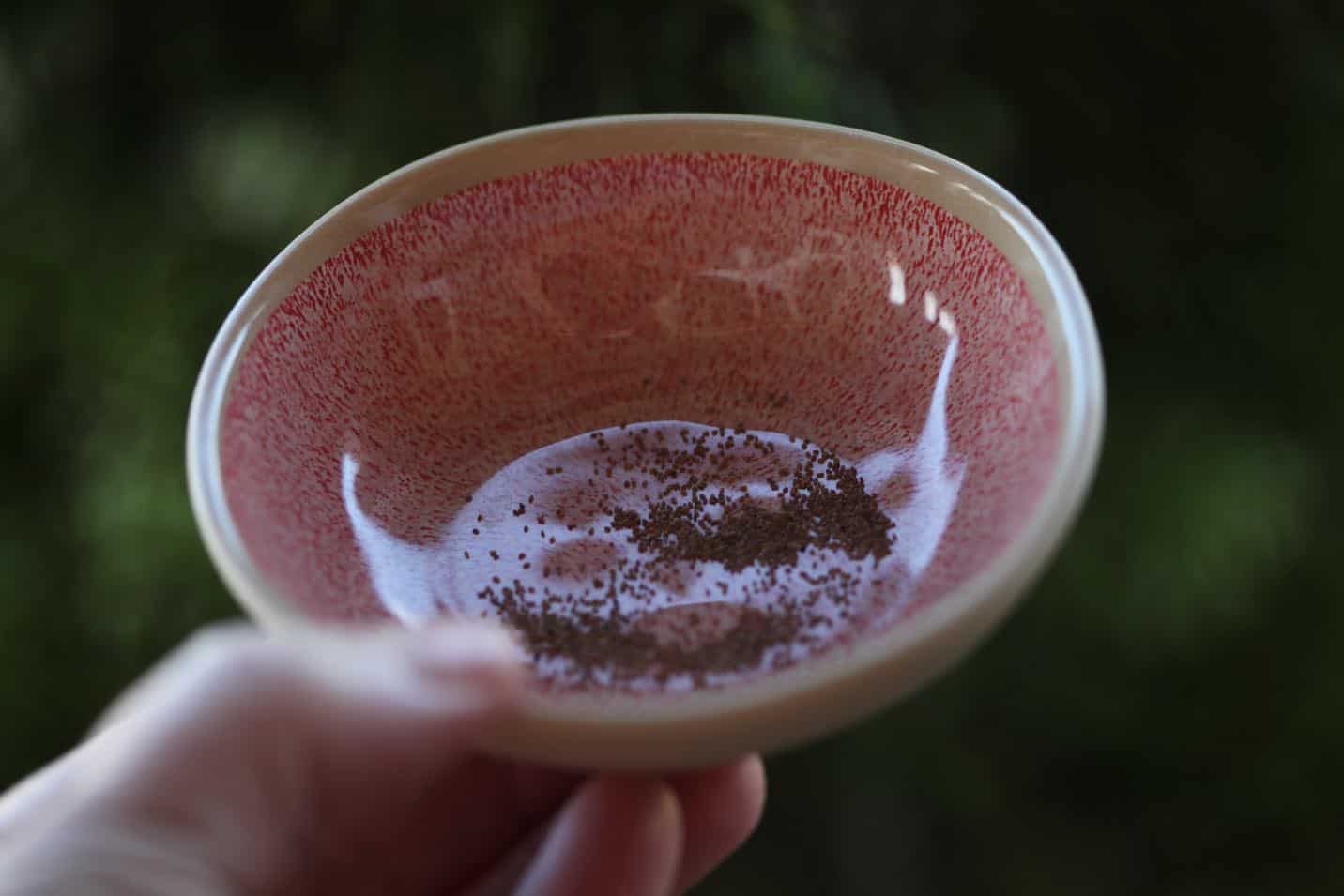 How To Grow Foxglove From Seed Indoors
Starting foxglove from seed indoors is an easy process.
Supplies you will need:
seed starting tray, along with another pan to place underneath, to catch water drips after watering
seeds
a good seed starting mix, soilless
heat mat
shelving or a bright window sill for light
grow light
container for bottom watering- large enough to accommodate your cell tray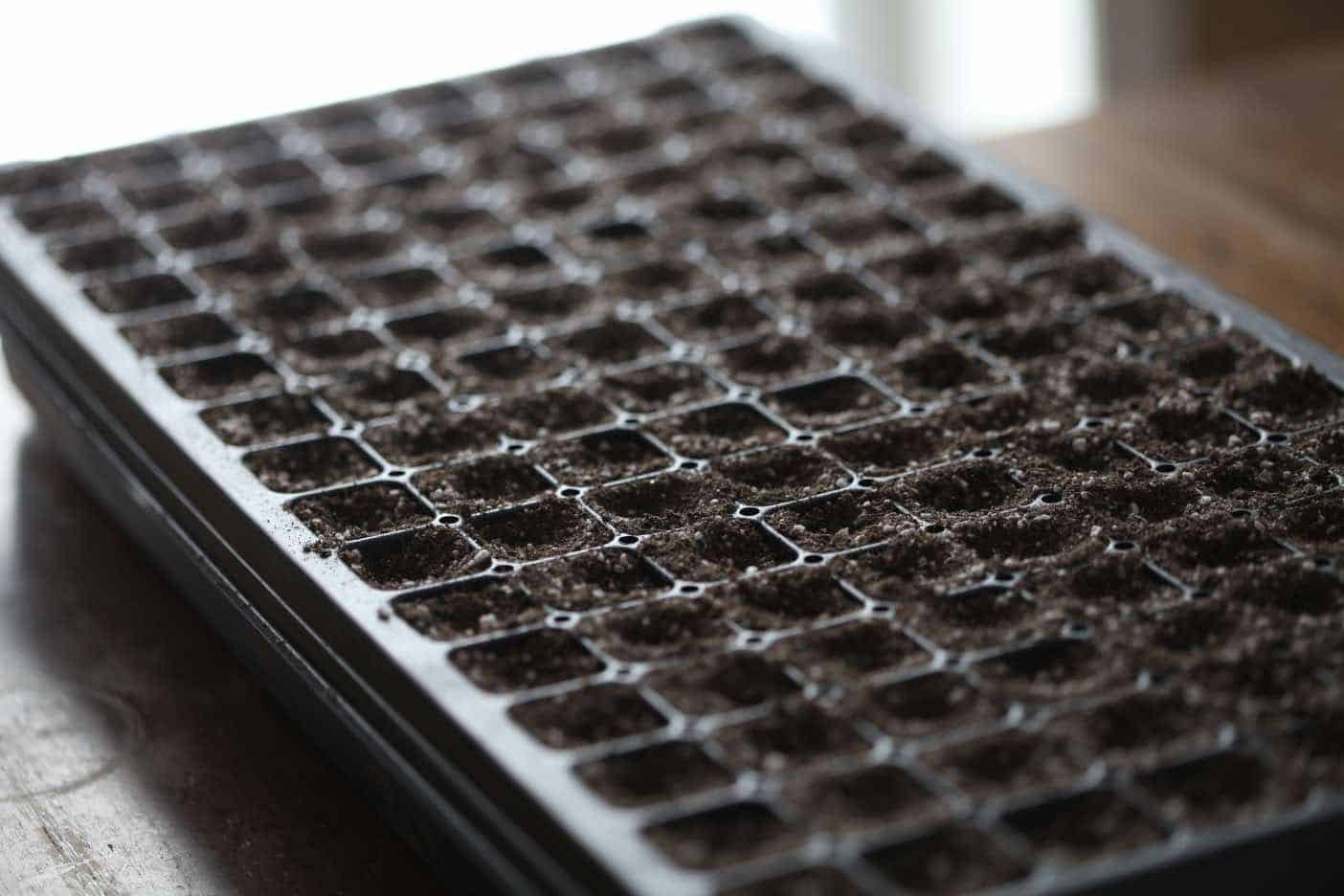 Sowing Foxglove Seeds In Trays
Fill your cell tray with the seed starting medium. I usually do this dry, then bottom water when I have finished planting.
Sprinkle the seeds over the cells. It is difficult to just drop one seed at a time since they are so small, however it's okay to have multiples in each cell. You can thin the seedlings later if you wish.
Do not cover the seeds as foxglove seeds need light to germinate. You can lightly press them into the soil, however I usually don't do this.
Fill the watering container with water, and bottom water the freshly planted cell tray.
Water regularly, making sure the soil stays moist.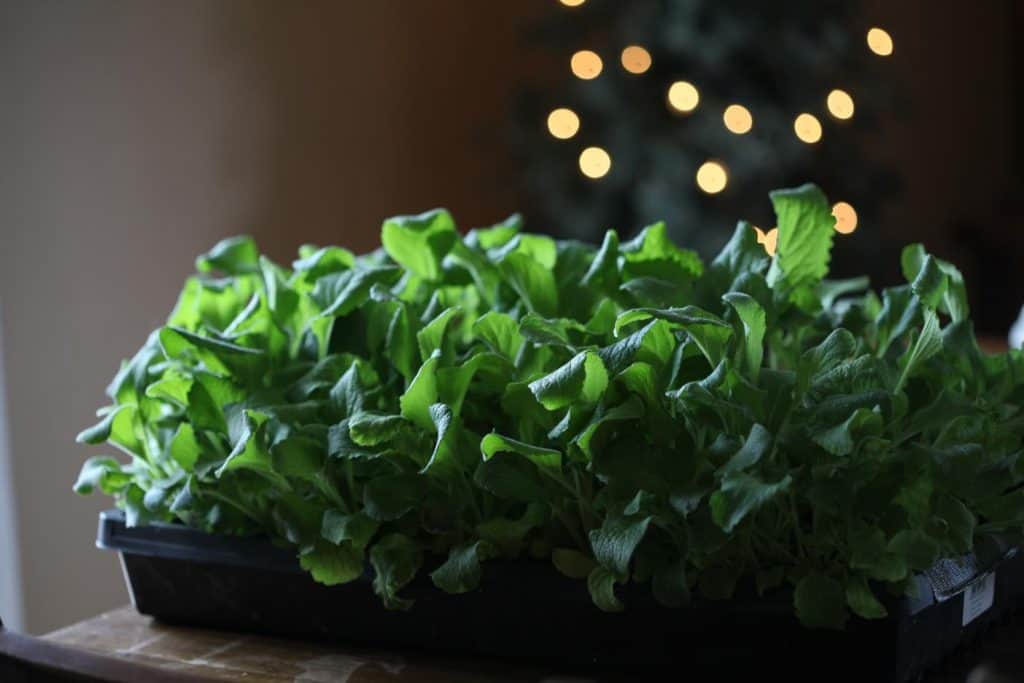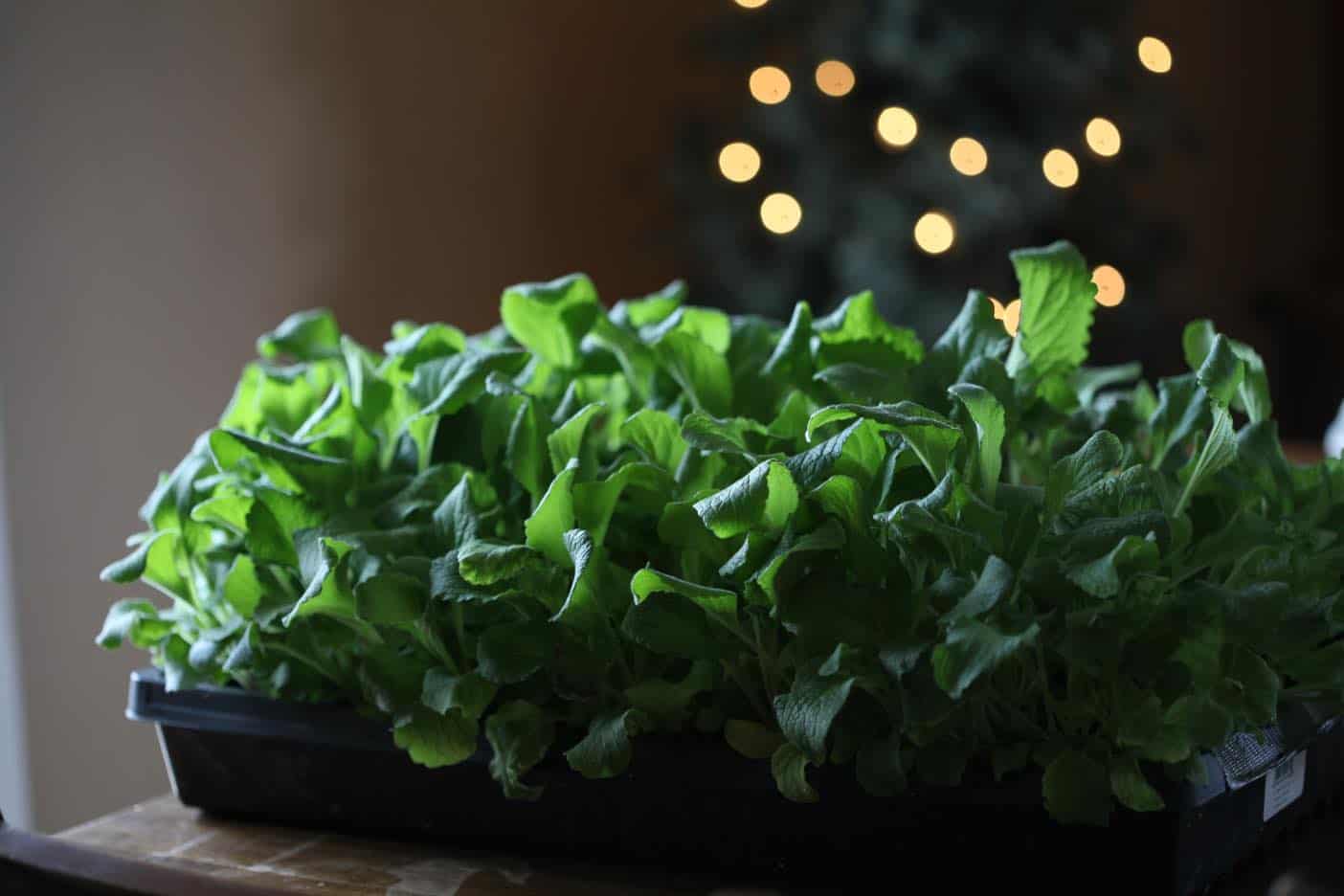 How Long Does It Take For Foxglove To Germinate?
Seeds should germinate within 14 to 21 days.
Don't let the soil dry out during the germination period.
When the seedlings start to appear, you will notice that they are very tiny. They will not take long to grow however if given the right amount of light and moisture during their initial growth.
Place the newly germinated seedlings on a bright windowsill, or under a grow light.
They require 14 to 16 hours of light every day.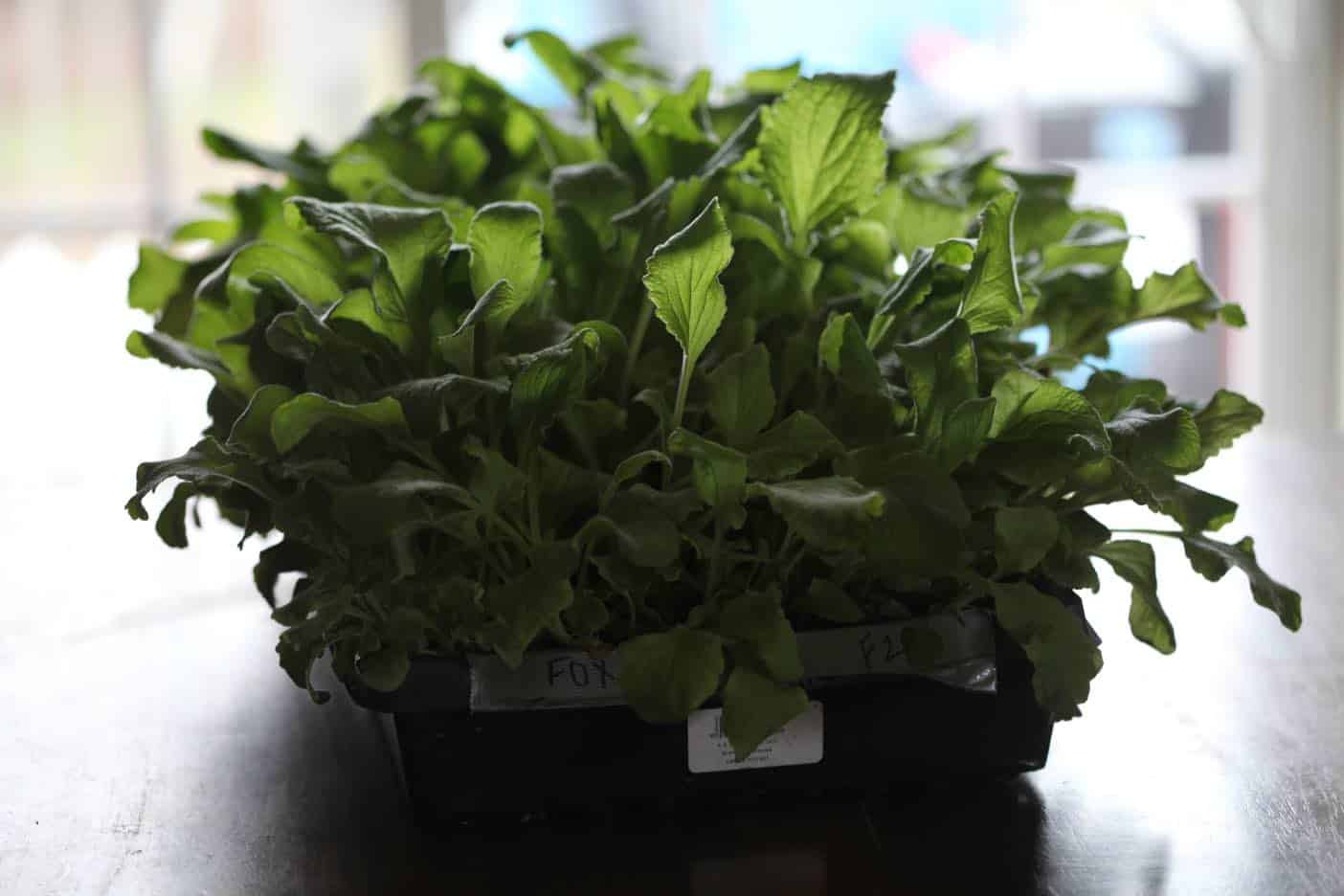 Do Foxglove Seeds Need Stratification?
Foxglove seeds are fairly easy to geminate without stratification.
If you are growing the perennial type and having difficulty with germination, you could try a dry chill period in the fridge.
Otherwise they usually do quite well without this process.
Do Foxglove Seeds Need Light To Germinate?
Yes absolutely foxglove seeds need light to germinate, so surface sow the seeds and do not cover!
How Long Does It Take For Foxglove To Grow?
It will take 6 to 8 weeks for the foxglove seedlings to get to a good size to plant out.
It's amazing to see them grow from such a tiny seed to a good sized seedling within that time frame.
Once planted out, the plants will not flower until the following year, therefore it takes a full year for a foxglove to grow from seed to flower.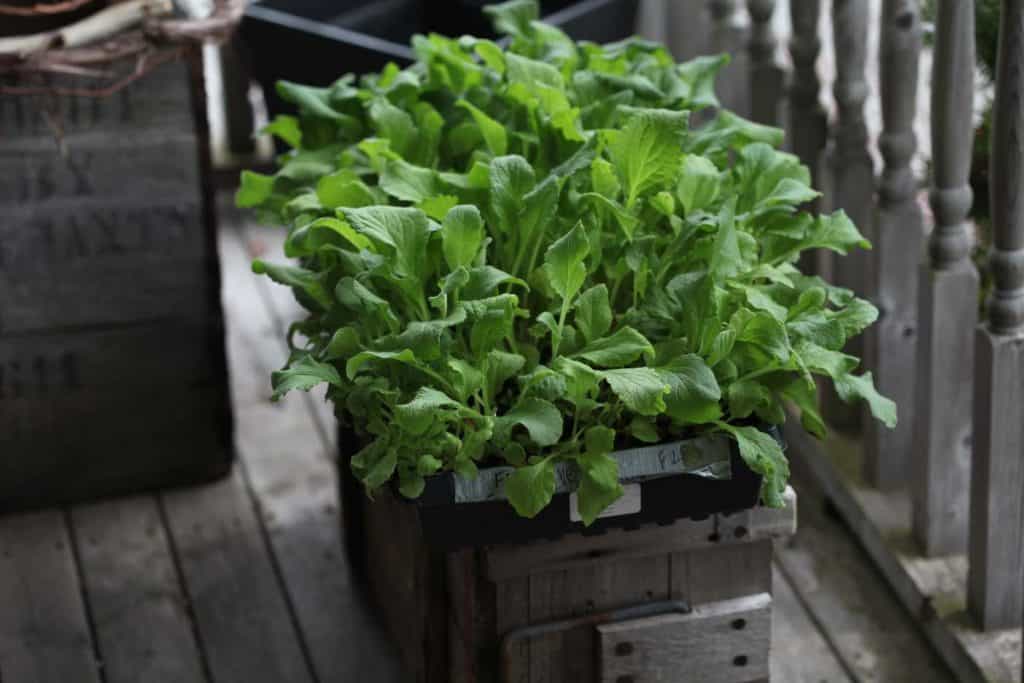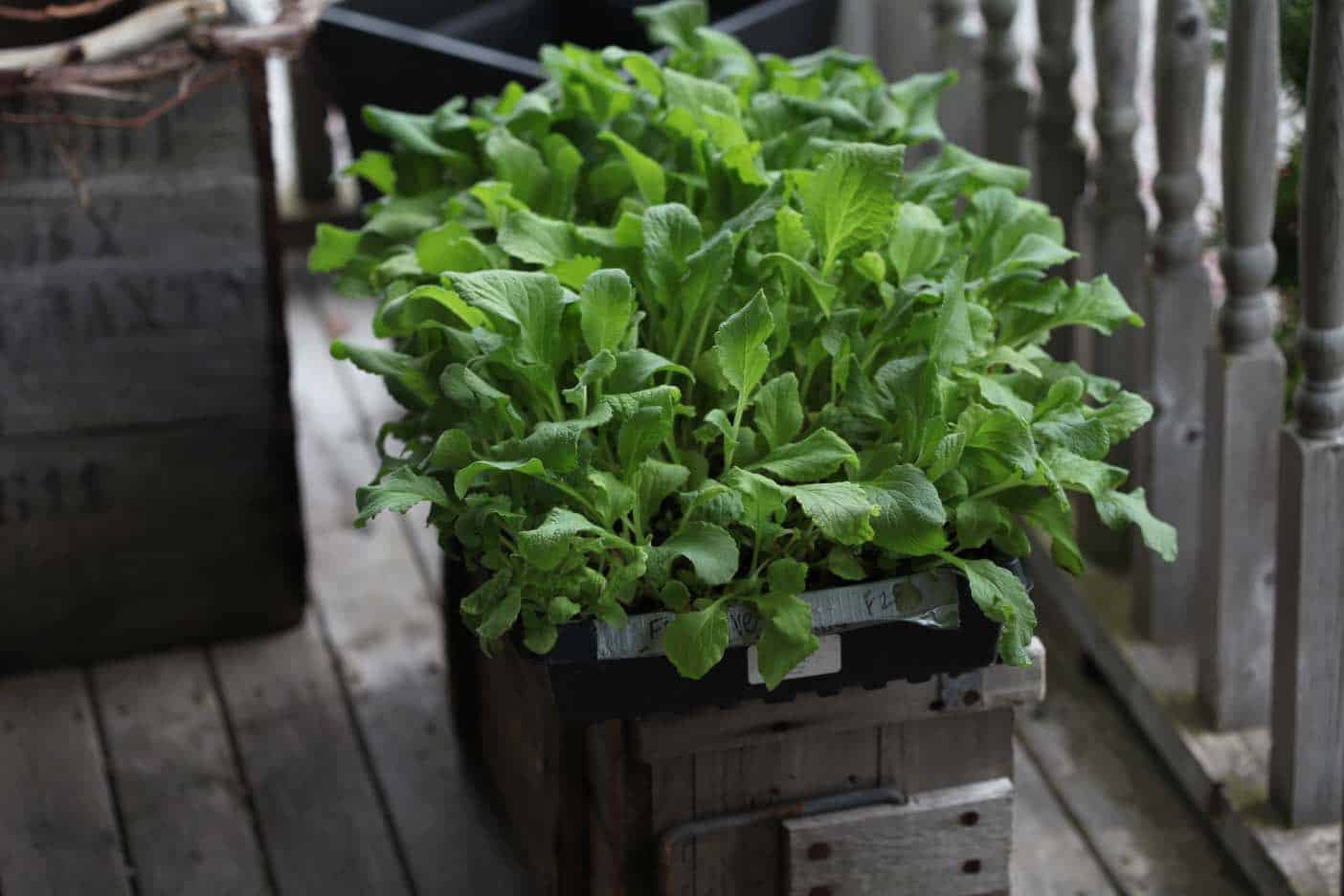 Planting Your Foxglove Seedlings
If you have sown the foxglove seeds indoors, it is important to harden them off before planting into your garden.
Hardening off is a step which should not be skipped, and will help to acclimatize your foxglove seedlings to the outdoor environment.
When To Plant Foxglove
Plant the seedlings out after the risk of all frost has passed. Find your last frost date here.
Where Is The Best Place To Plant Foxgloves?
Soil
Plant in a rich well drained soil high in organic matter.
Space the plants about 12 inches apart.
Do Foxgloves Like Sun Or Shade?
Foxgloves can be planted in a sunny or partially shady location.
The biggest foxgloves in our garden were planted in a rich fertile soil on the north side of the house, where they got morning sun and afternoon shade.
Moisture
Foxgloves like a moist soil, so water regularly.
Mulching around the base of the plant will help to retain moisture in the soil.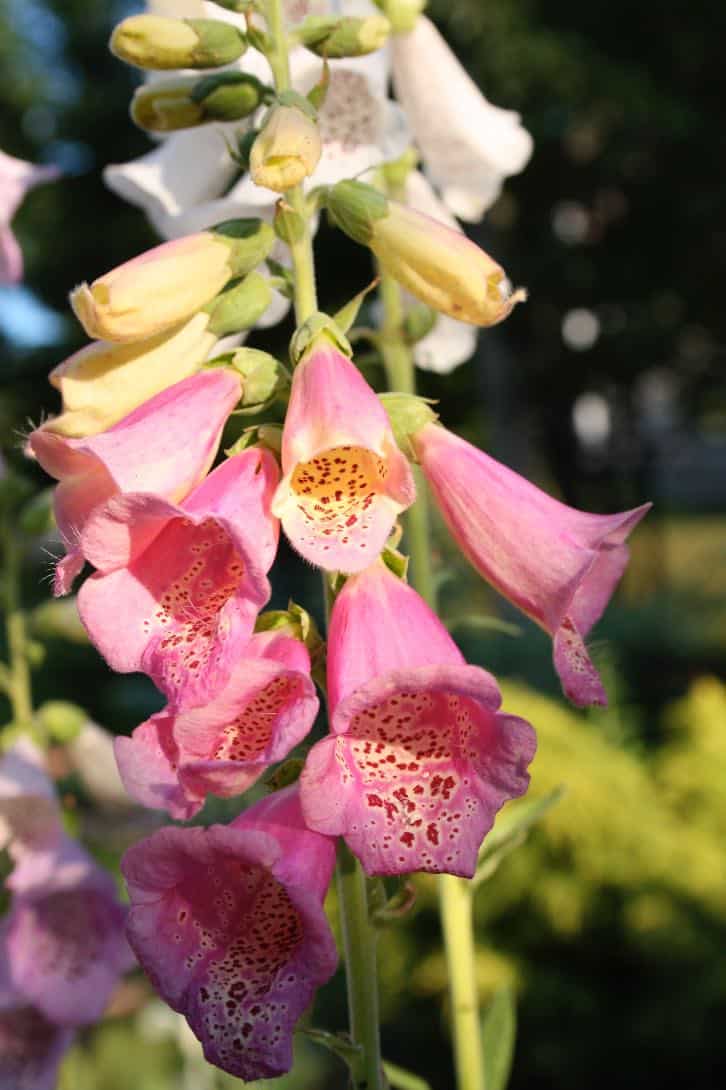 When Do Foxgloves Bloom?
Foxgloves bloom in spring and early summer.
For us in zone 5b, that is usually around the last week of June or the beginning of July.
Is It Safe To Grow Foxglove?
Foxgloves are poisonous plants. All parts of the plants are poisonous.
They can be safely grown as long as they are not eaten or ingested.
Be very cautious around pets and children.
I introduced them to my children, since they are such a sweet flower with an intriguing name. The blossoms look like little gloves that any fox would want to wear!
They had lots of fun with that.
However I also made sure to teach them that this plant was very poisonous, and taught them not to touch the plant.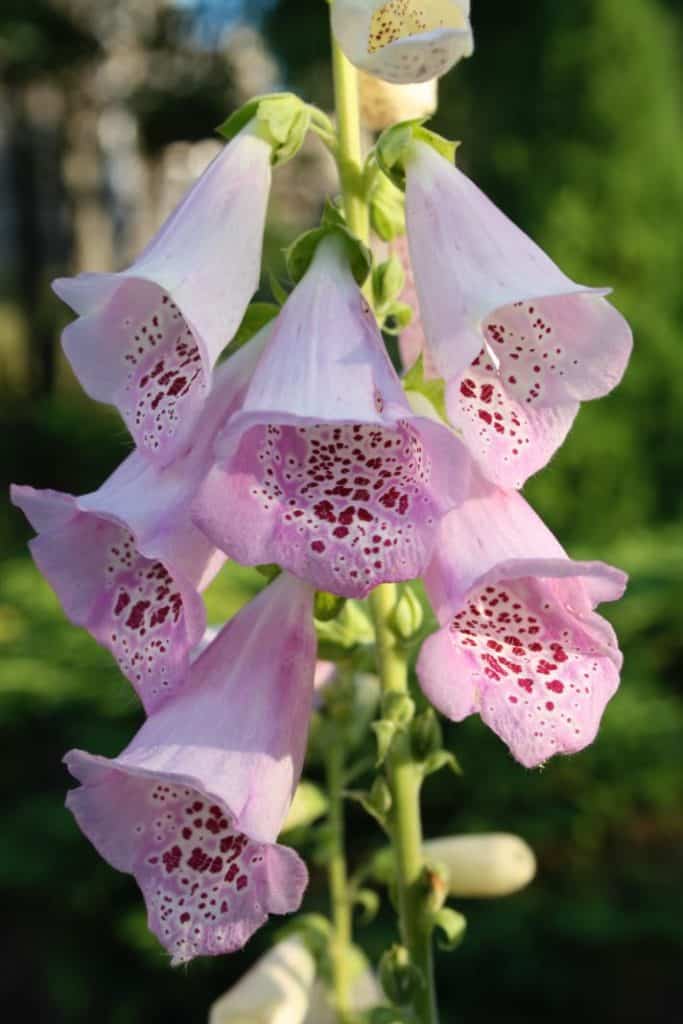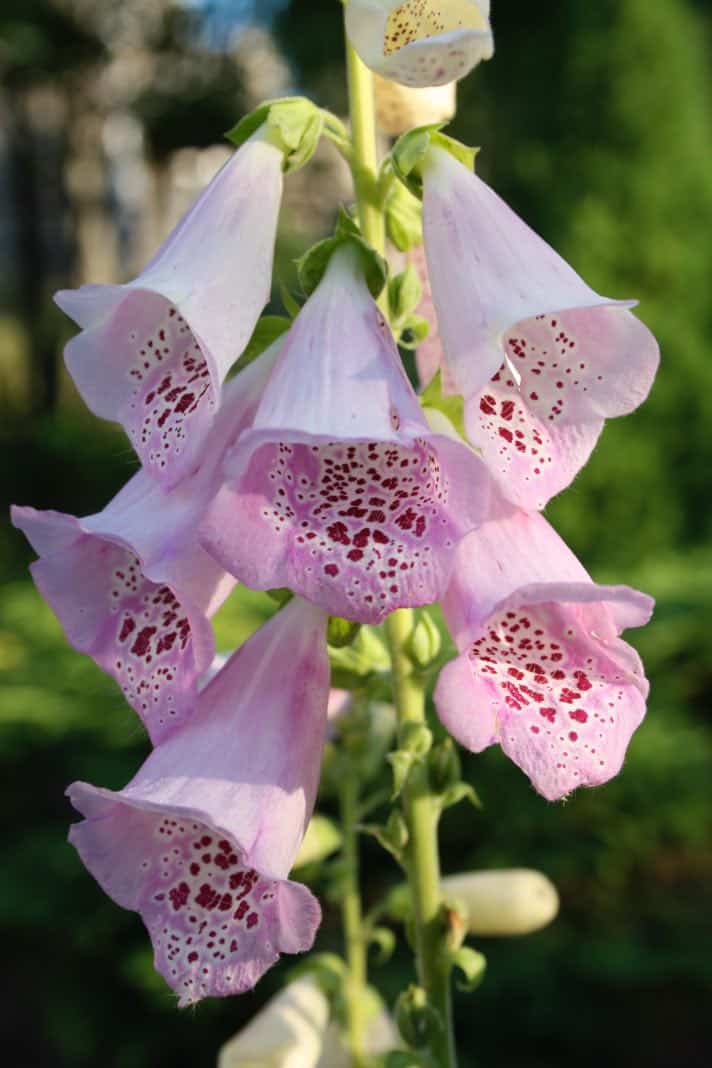 Fun Fact:
Foxglove is the source of an important drug, Digoxin- a cardiac medication for slowing down the heart rate.
Related Questions
Do foxgloves come back every year?
Foxgloves may come back for a few years if you plant the perennial type. Even so, some of these foxgloves are short lived perennials, and most often act like a biennial.
Perennial foxgloves include:
Apricot Beauty Foxglove
Strawberry Foxglove
Large Yellow Foxglove
Snow Thimble Foxglove
and Excelsior Hybrids
Do foxgloves flower the first year?
Foxgloves may flower in their first year if planted very early in the year, like in early January or even December, and grown indoors under lights.
I have never had a foxglove flower the first year, even those sown in the garden in the late summer. They still only produce a leaf rosette the following year.
Do You Need To Stake Foxgloves?
Staking
When your foxgloves start to bloom in year two, be aware that the very tall stems may require staking.
A simple bamboo stake will do.
Can you direct sow foxglove seeds?
Absolutely you can direct sow foxglove seeds directly into the garden. You can do this in spring or towards the end of the season.
Spring sowing may lead to flowers the following summer!
I hope that you found this post on how to grow foxgloves from seed helpful.
Any comments or questions are always welcome!
PIN IT FOR LATER!