Last updated on November 26th, 2023 at 11:39 pm
Growing Allium from seed is a great way to increase your stock of beautiful ornamental Alliums. Not all Alliums produce seed, however there are some cultivars that do. Learn how to grow Allium from seed and fill your garden with beautiful ornamental blooms.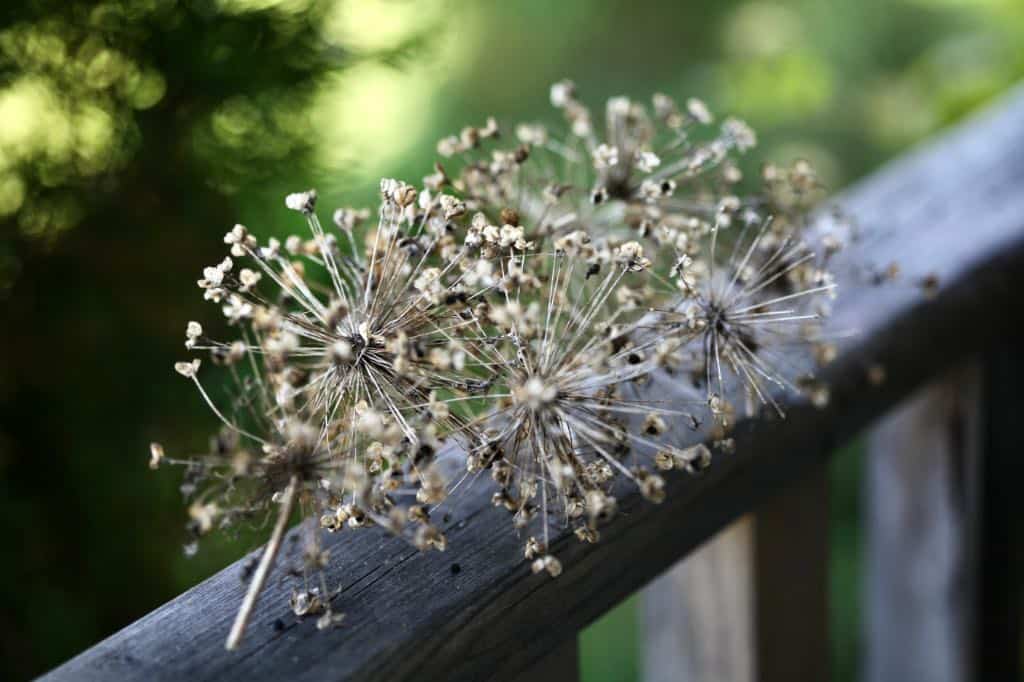 Ornamental Allium seeds can be collected from seed heads of some species of allium, after they have bloomed and formed seed. The seeds can then be grown by sowing indoors, or direct sowing out into the garden. It will take several years for the resulting seedlings to bloom, and they may look different than the parent plant in size and colour.
Can You Grow Alliums From Their Seeds?
Ornamental Alliums are incredible bulb plants for perennial gardens. These flowers are ornamental onions, which have many different species and cultivars.
They range in size from the smaller "drumstick alliums", Allium sphaerocephalon, to the larger giant alliums, such as Allium giganteum.
Growing alliums from bulbs is pretty easy, and that is what most people tend to do. Allium bulbs are usually planted in fall.
But if you are growing alliums that produce seed, you can also propagate the plants from seed as well. It's an easy and cost effective way to increase the number of allium plants in your garden.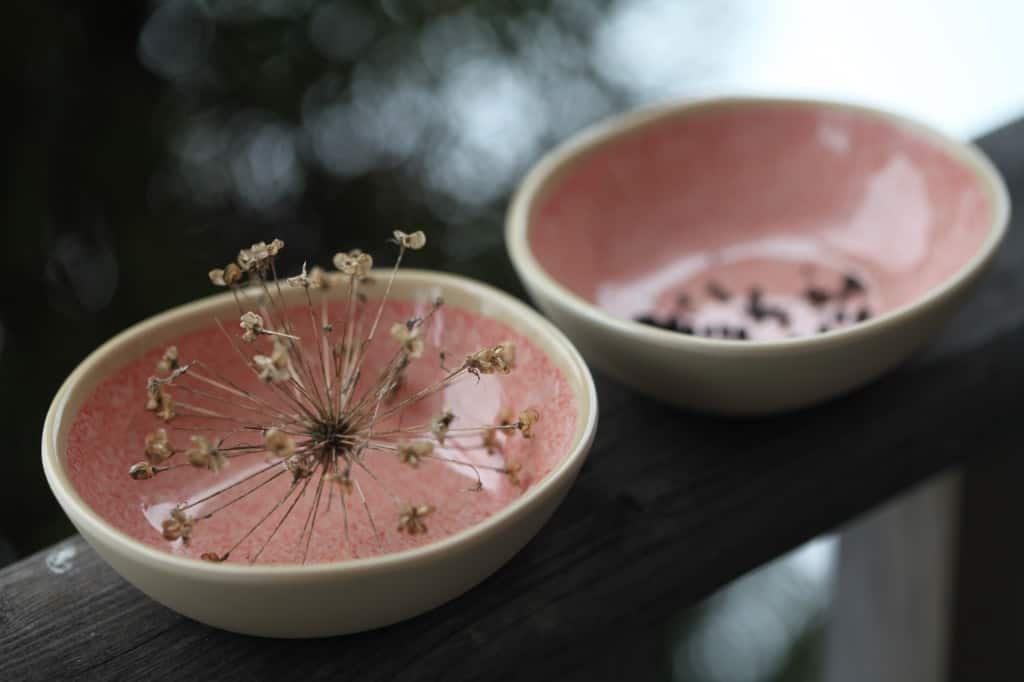 Not all ornamental allium plants will produce seed however, and some will produce only a few.
Some Alliums are sterile and will not produce any seed. This is the case with varieties such as Allium "Globe Master", and Allium "Mount Everest."
Other cultivars produce seeds quite prolifically, such as Allium "Purple Sensation", and Allium christophii, or Star of Persia.
From seed producing alliums, the seeds can be saved and then planted, producing more allium seedlings for the garden.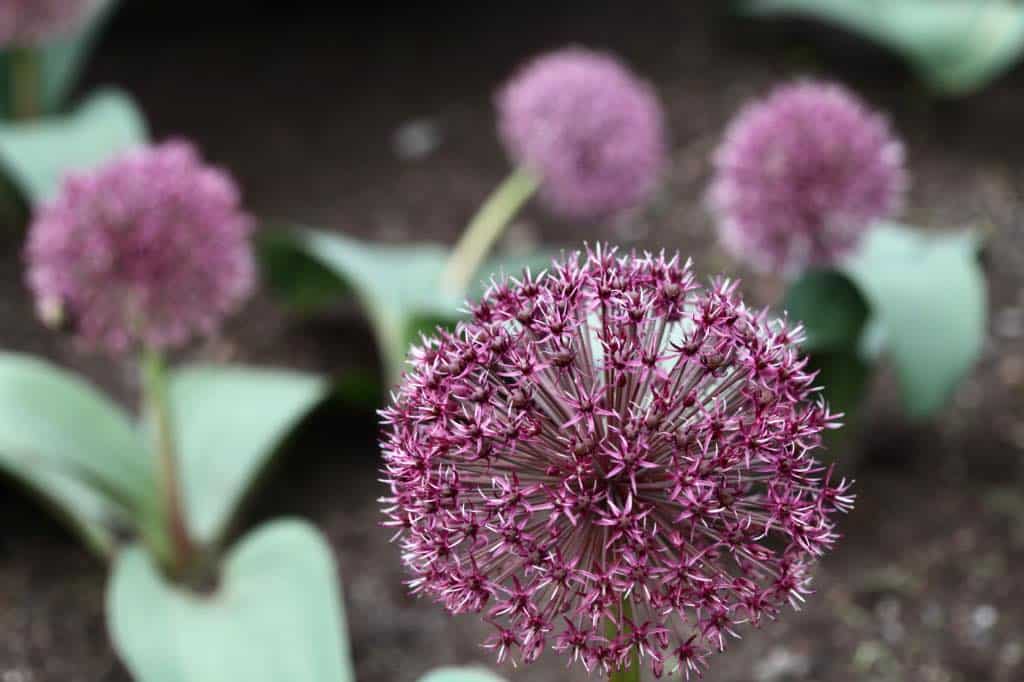 How To Grow Allium From Seed
What Do Allium Seeds Look Like?
Allium seeds are back in colour, and are small and somewhat rounded. The seeds have a rough textured surface, with many little puckers and dents.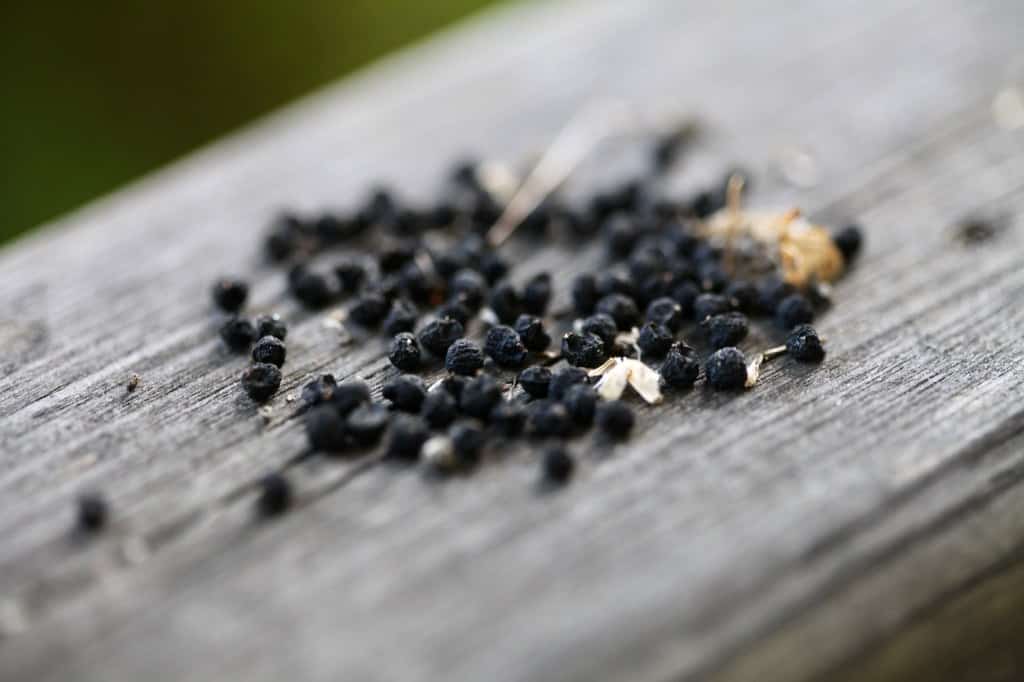 With the naked eye, the allium seeds remind me of the actual allium bloom, as they resemble the flower slightly.
Seed size can be varied, depending on allium type or cultivar.
Purple Sensation seeds measure approximately 2 to 3 mm in length.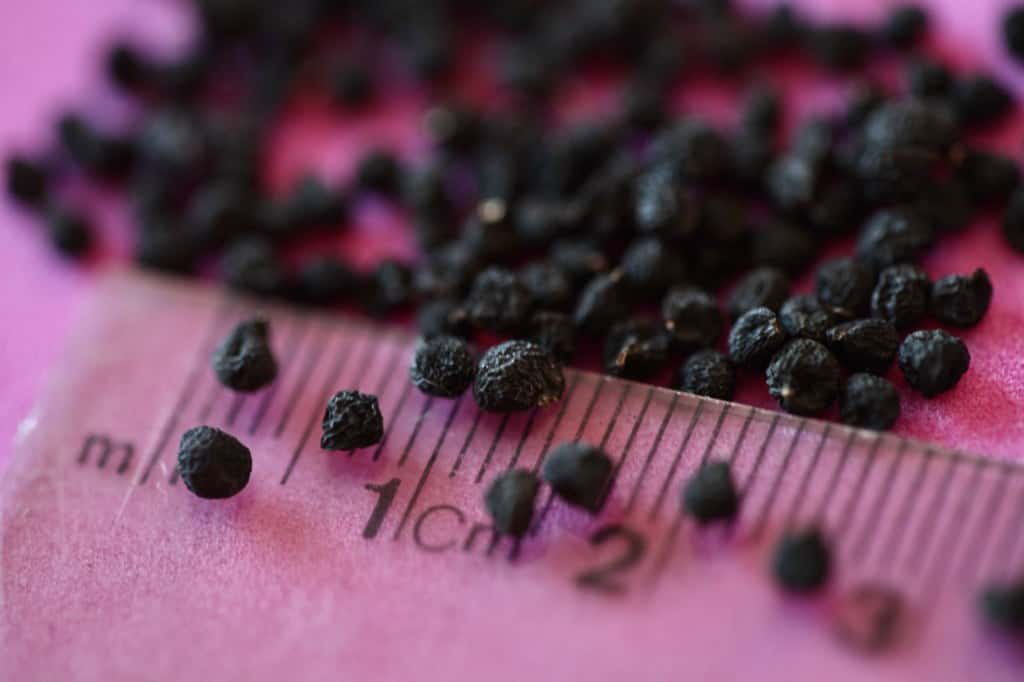 When To Start Allium Seeds
It will likely take alliums several yours to grow from seed to bloom, so there is no rush to get them started early for summer bloom.
Plant your allium seeds at the same time that you plant your other seeds, whether planting indoors, direct seeding into the garden, or winter sowing into milk jugs.
Do Allium Seeds Need Cold Stratification?
Allium seeds, like other perennial and hardy annual seeds, will benefit from a cold period, or cold stratification.
Stratification helps to break down the hard outer seed surface, which in turn aides in germination of the seed.
Stratifying allium seeds will help break dormancy of the seeds and improve germination rates.
This process is naturally accomplished by planting the seeds directly into the garden.
The natural elements will help to break down the seed's coat during the long exposure to chilly temperatures throughout the winter months. As the seed it is exposed to moisture, freezing, and thaws, it becomes naturally stratified.
Winter sowing in milk jugs will also have the same effect.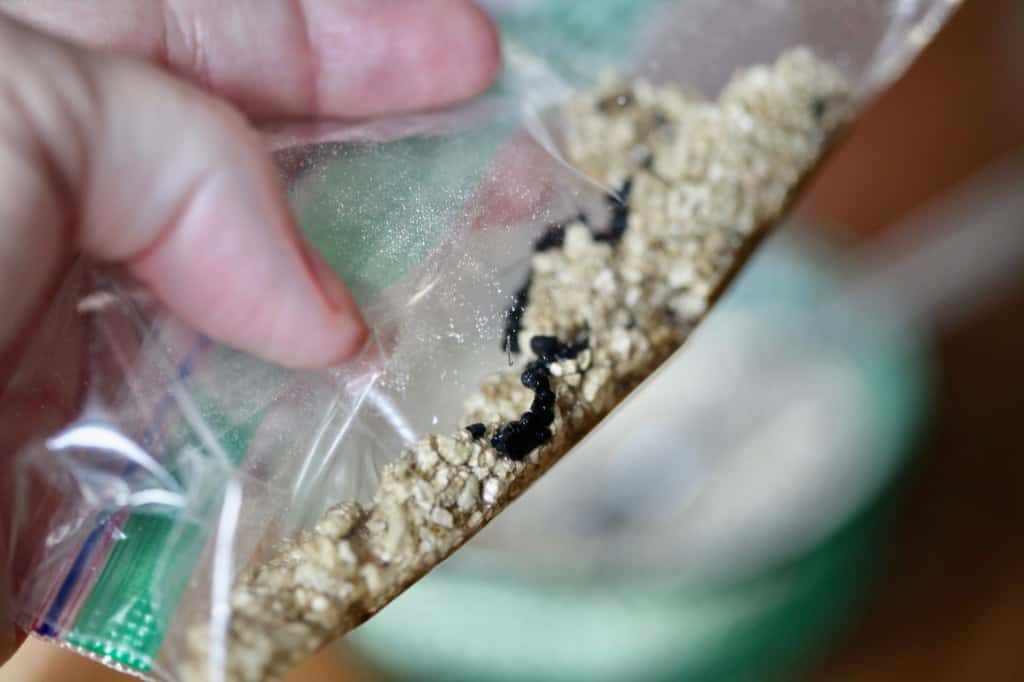 If planting indoors, to stratify the seeds prior to planting, place in a plastic bag in the fridge along with a moist medium. Keep in the fridge for at least thirty days.
The medium can be moist peat, vermiculite, or even moist paper towel.
The moisture plus the cold temperature is very effective for stratifying the seeds.
We are in zone 5b, with a temperate climate and snowy winter. Our alliums self seed, right in the garden space, after they have undergone the stratification of the winter months.
They have been growing in the same spot for ten years now, with many new hybrid plants grown from seed.
This year however I have planted a tray of allium seeds without stratification, just to compare results.
Although these seeds benefit from stratification, will they grow without it? I'll report back on time to germination, or if it occurred at all.
If the seeds don't germinate, I will stratify them in their planting tray by placing them in the fridge.
Allium are easy to grow from seed.
The seeds require darkness for germination, so make sure to cover them.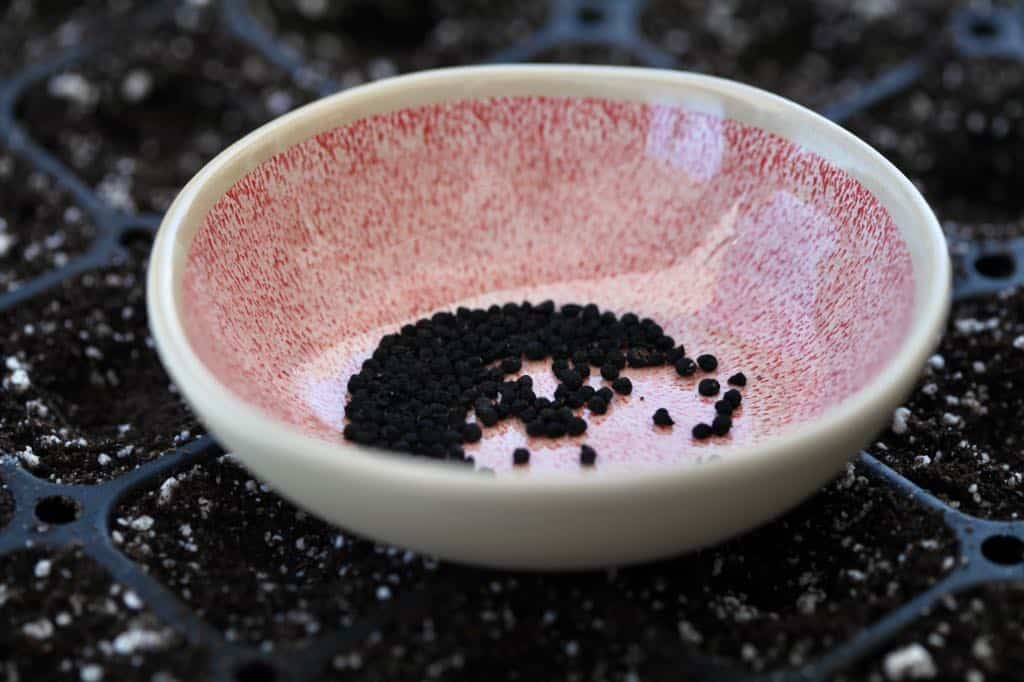 Growing Allium From Seeds Indoors
Stratify seeds prior to planting, as previously discussed.
Allium seeds can be planted in cell trays, or alternatively in open trays filled with a soilless medium.
Fill cell trays or open trays full of soilless medium.
Place one or two seeds in each cell. If planting in an open tray, sprinkle the seeds on the surface of the medium in the tray.
Cover with more of the same medium. You can also use vermiculite to cover the seeds.
Bottom water the cell tray. Mist the open tray.
Place on heat mat until germination occurs.
When sixty percent of seeds have germinated, transfer to a shelf with grow lights.
Grow under lights until ready to be transplanted out into the garden, after the risk of frost has passed.
Make sure to harden off seedlings before transplanting.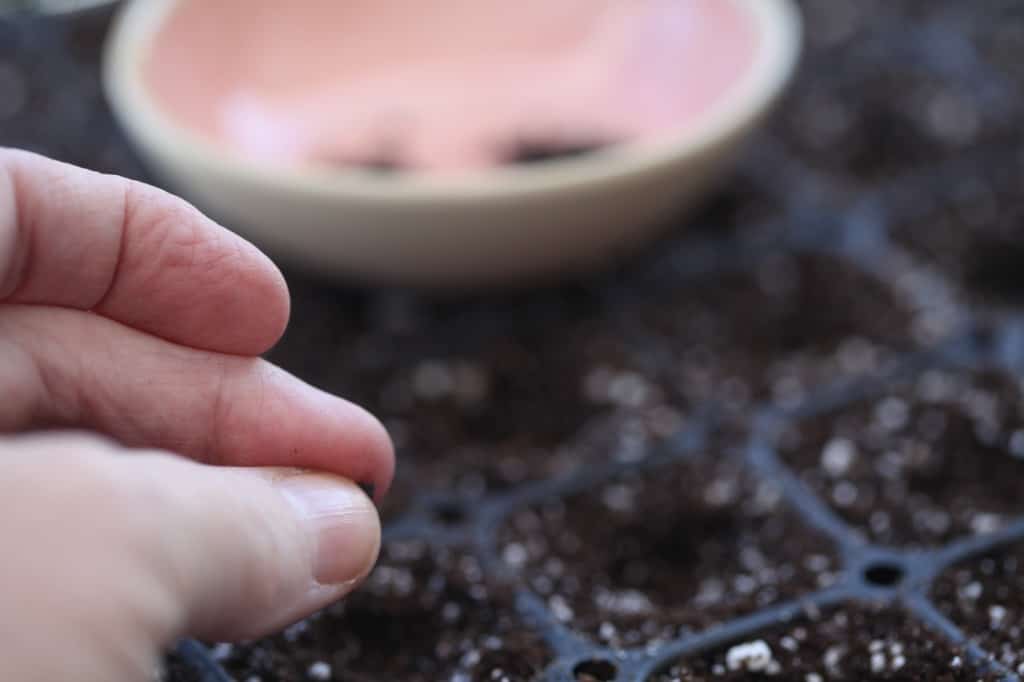 Direct Seeding Allium Seeds Into The Garden
Direct seeding is one of the easiest ways to grow allium from seed.
The time to direct seed can be in early fall or very early spring.
In a prepared garden bed, or even at the base of the parent allium plants, sprinkle the allium seeds.
Cover gently with some mulch or garden soil, as the seeds will require darkness for gemination.
Water in gently with a fine mist hose, or alternatively you can just leave the seeds to allow the natural elements and rain to take care of the moisture.
Seedlings should never be allowed to dry out during the germination process.
The natural elements usually take care of this moisture provision in the outdoor environment.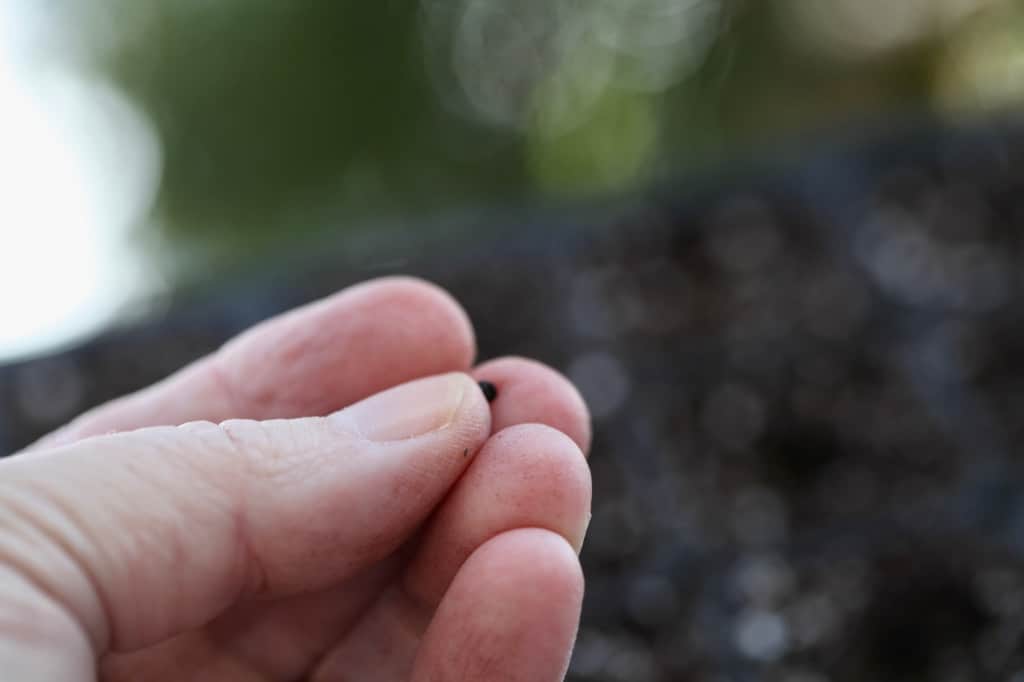 Winter Sowing Allium Seeds
Winter sowing is an easy and almost hands off method to grow any perennial or hardy annual seeds, including allium seed.
It provides natural stratification in the outside environment.
To winter sow, take a recycled milk jug or juice container and rinse well.
Cut the container in half, leaving only a slight piece of plastic still attached, to allow the container to flap open.
Poke drainage holes in the bottom half of the container.
Fill the bottom half of the container with soilless medium.
Sprinkle the seeds on the medium, then cover with a thin layer of medium or vermiculite.
Label the container in several places, both inside and out with a permanent marker. The labels can wash off by accident when the jugs are outside, so it's a good idea to have them in several places.
Place the top back on the jug, and tape the jug together with duct tape.
Leave the lid off the container to allow moisture such as rainwater and snow to enter.
Place the jug outside in a protected but uncovered area, to allow access to moisture.
The seeds will germinate at just the right time for your growing area and climate.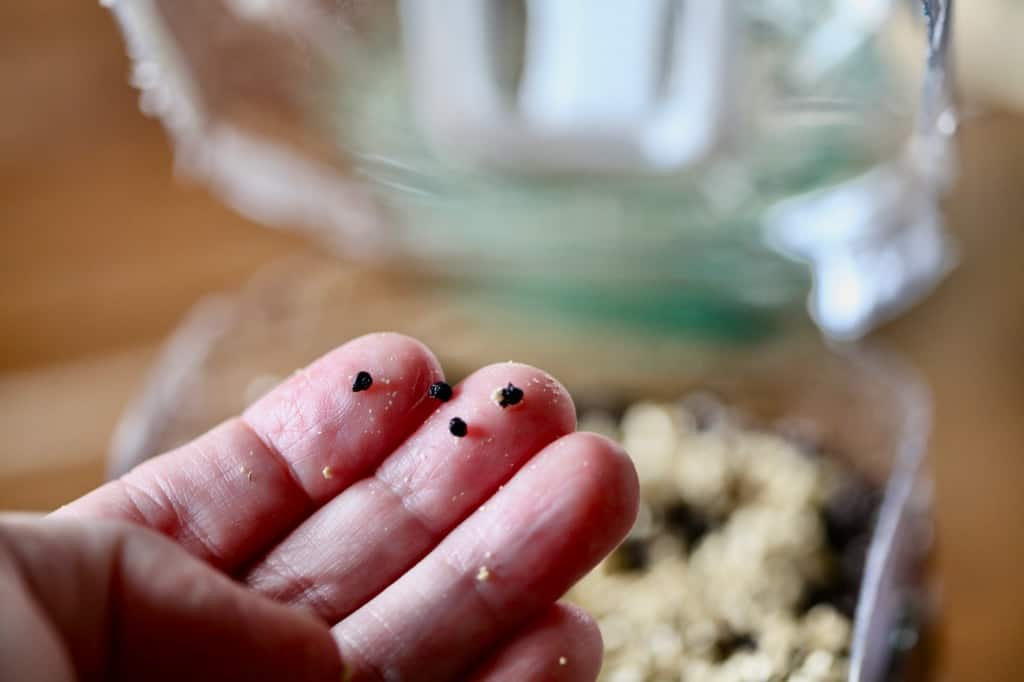 Planting Allium Seedlings
Once your allium seedlings are large enough to be transplanted, and have been hardened off, they are ready to plant into the garden. Unless of course the seeds have been directly sown.
Light Requirements
Choose a sunny spot in which to plant the small allium plants, although you can also choose a partial shade location also. However, you will have best flowering in a full sun location.
Moisture Requirements
Water in the seedlings after planting. Keep the soil moist while they are establishing in the ground.
Once the plants begin to grow, and the allium bulbs form, the alliums become quite drought tolerant, due to the storage nature of the bulb.
Soil Requirements
A rich soil is preferred, and good drainage is important. Avoid planting in areas with waterlogged or soggy soil, as this can lead to eventual bulb rot.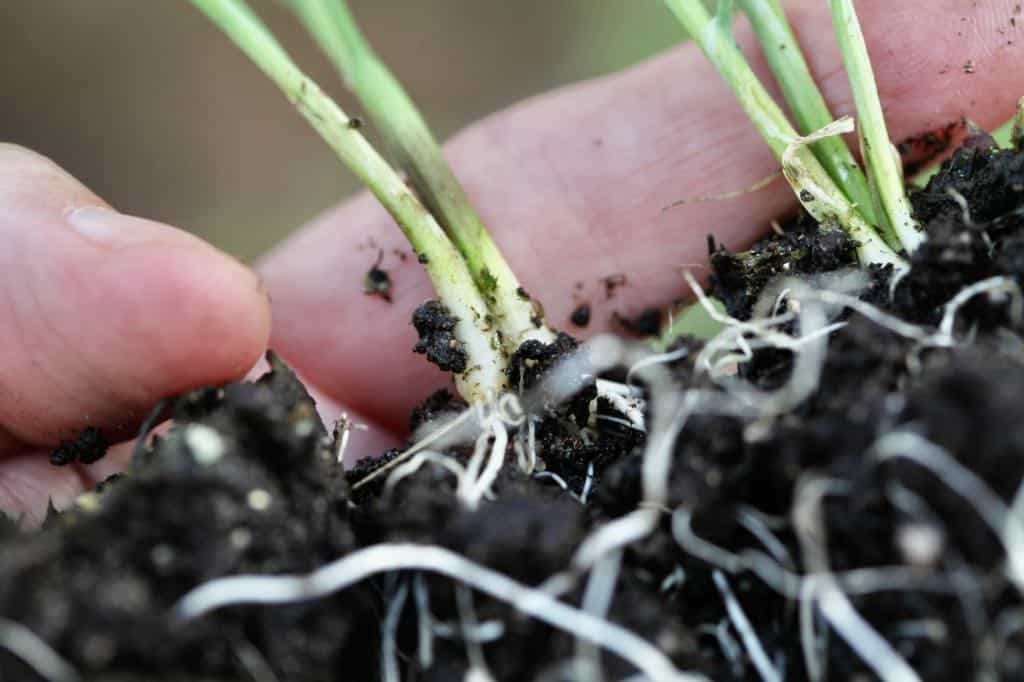 How To Save Allium Seeds
If you are planning to grow ornamental alliums from seed, you may want to save some seeds from the garden.
Saving allium seeds begins with the harvesting of seed, which is much like harvesting most other flower seeds in the garden.
The key is to allow the seeds to mature on the plant, and then harvest them when dried.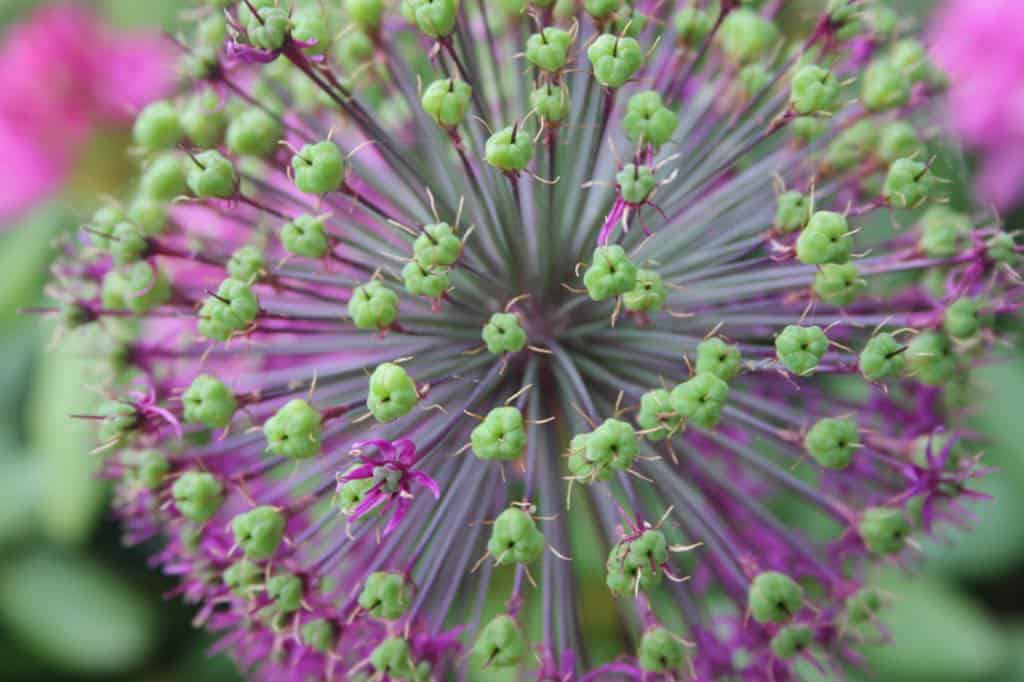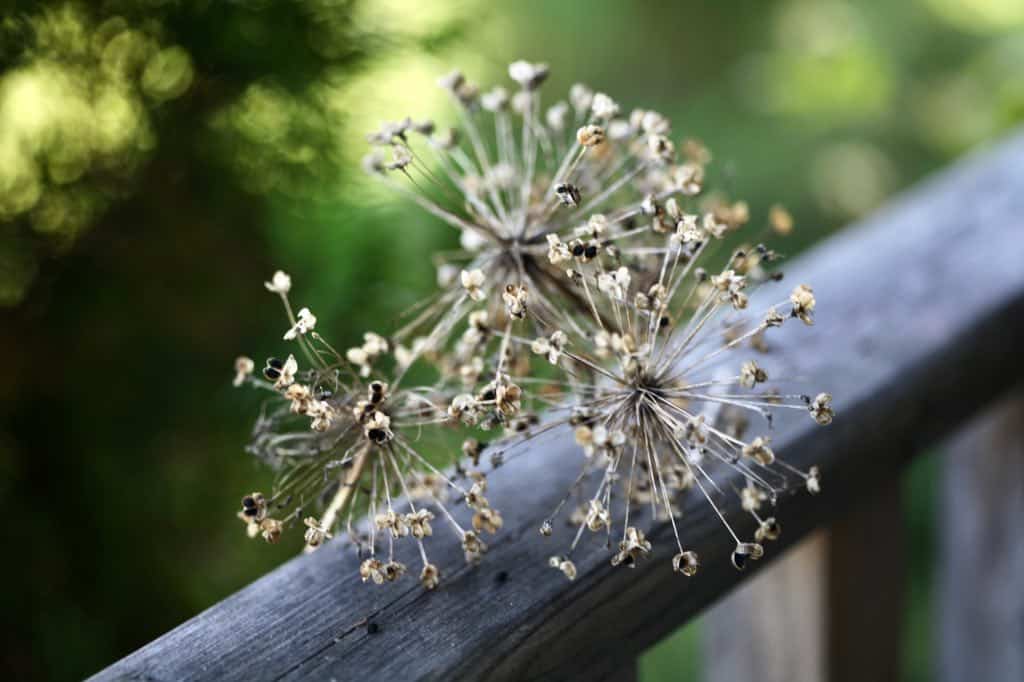 Collecting Allium Seeds
Alliums bloom in late spring to early summer. Our Purple Sensation allium blooms arrive at the same time as the tulips.
The head of the flower on each allium is made up of many tiny star shaped flowers which, if fertilized, will form numerous small seed pods on the spent flower head.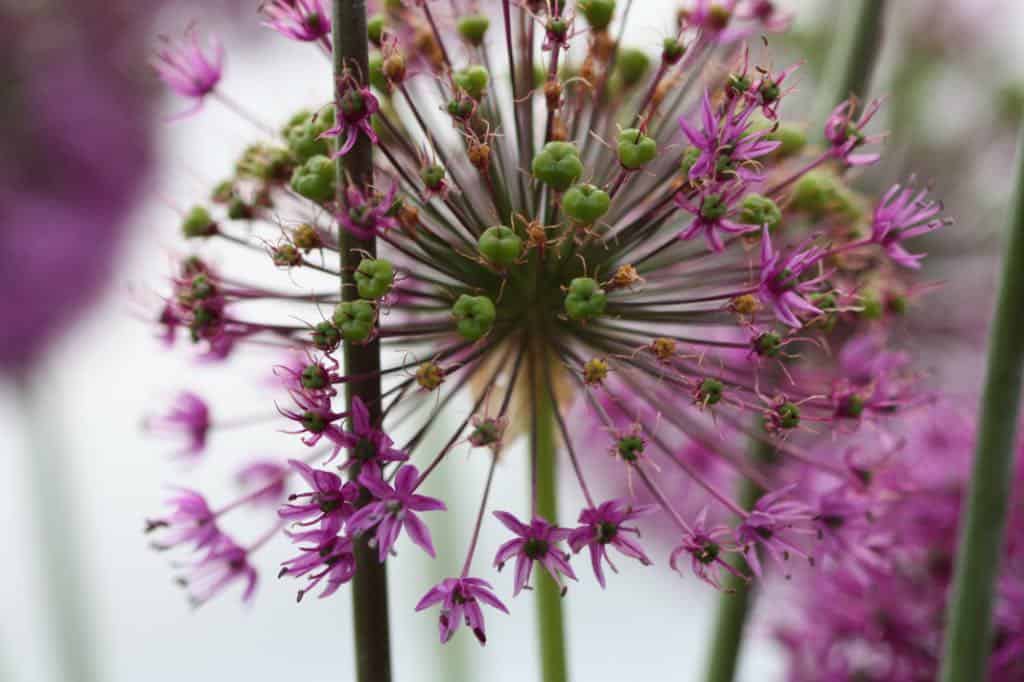 After the flowers are finished blooming the foliage dies back, and the seed heads begin to dry.
The dried flower heads, with sprays of seed pods, add a whole new structural look to the allium plants in the garden.
Even in their dried state, they are very interesting, and many gardeners leave them in the garden even at this stage because they are so unique.
If you plan to collect allium seeds, these seed heads can be harvested much earlier than many other types of seeds in the garden, which are often harvested in fall.
Wait for the seed pods on the seed head to become brown and dry before harvesting ripe seeds.
In our garden, Allium seed heads are dry and ready for harvesting in mid to late summer.
If not harvested, the seeds themselves will naturally disperse, falling into the garden as the seed pods open, releasing the seeds.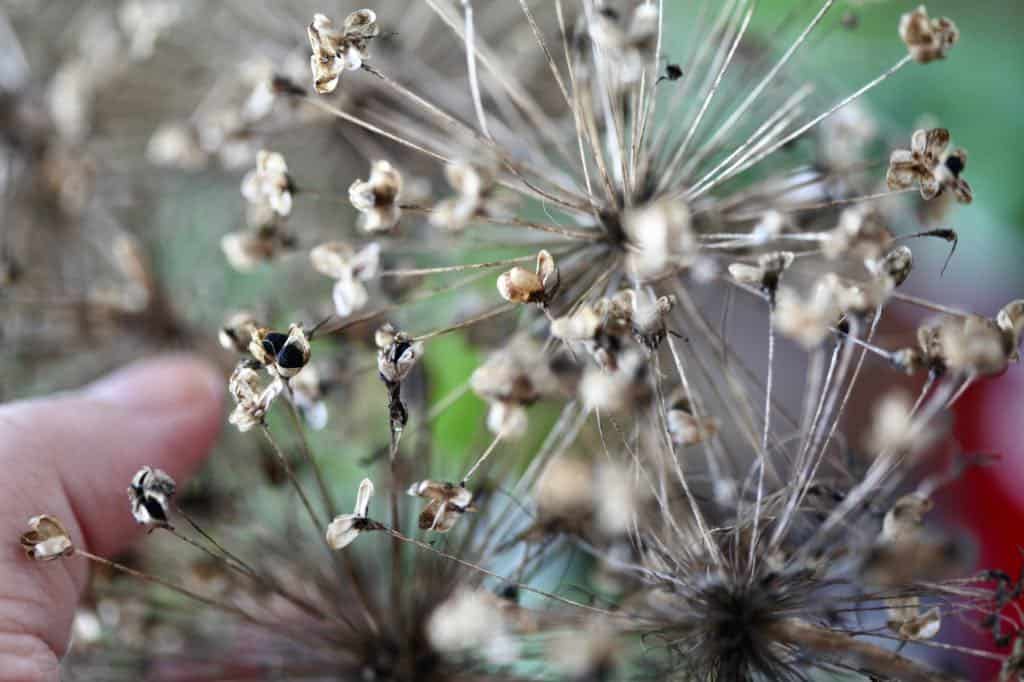 Supplies Needed To Harvest:
Large paper bag, or a large container
Pair of scissors or snippers
Label with tape and marker (if harvesting more than one type of Allium)
To Collect Allium Seeds From Seed Heads
There are several options for collecting allium seeds.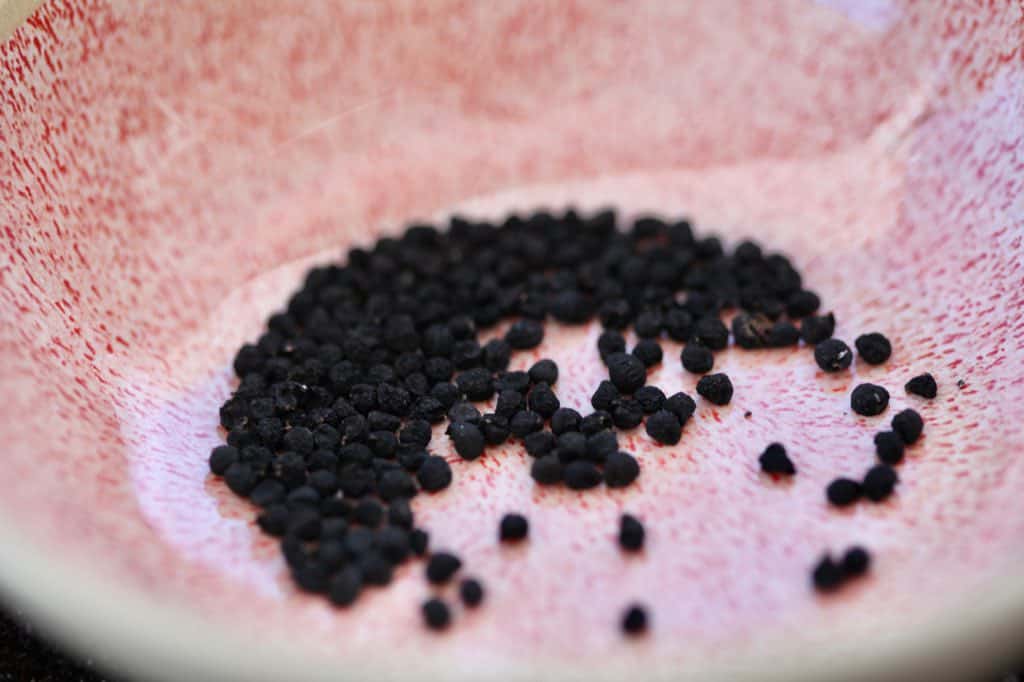 You can harvest the entire seed head along with the seeds, or alternatively tap the seeds into your bag or container, allowing the seed heads to remain in the garden.
Collect on a dry day when the seed heads are not moist from rain or heavy dew.
Hold the bag or container under the allium seed head while cutting, as seeds can be very loose and easily disperse onto the garden.
Snip under the seed head and gently place into the bag or container.
You will notice many seeds will likely fall into your container during this process.
Label the container if necessary, especially if you are harvesting more than one seed type.
If using a paper bag to collect the seed heads, mark on the bag with a marker the seed type and date harvested.
Store seeds in a cool place until ready to be stratified.
Frequently Asked Questions
Is It Worth Growing Alliums From Seed?
If you want to increase your allium stock, it is definitely worth it to grow alliums from seed.
Keep in mind, some allium bulbs can be very expensive, especially the larger varieties.
So if you have a larger cultivar which produces seed, and you want to increase your allium stock, you will be saving in the long run by collecting some allium seed.
It's important to know however, that hybrids will not be true to the parent plant, and that there may be variations in size, form and colour in the new seedlings.
How Long Does It Take To Grow Allium From Seed?
Some allium seeds can germinate fairly quickly. Others may take up to three months to grow.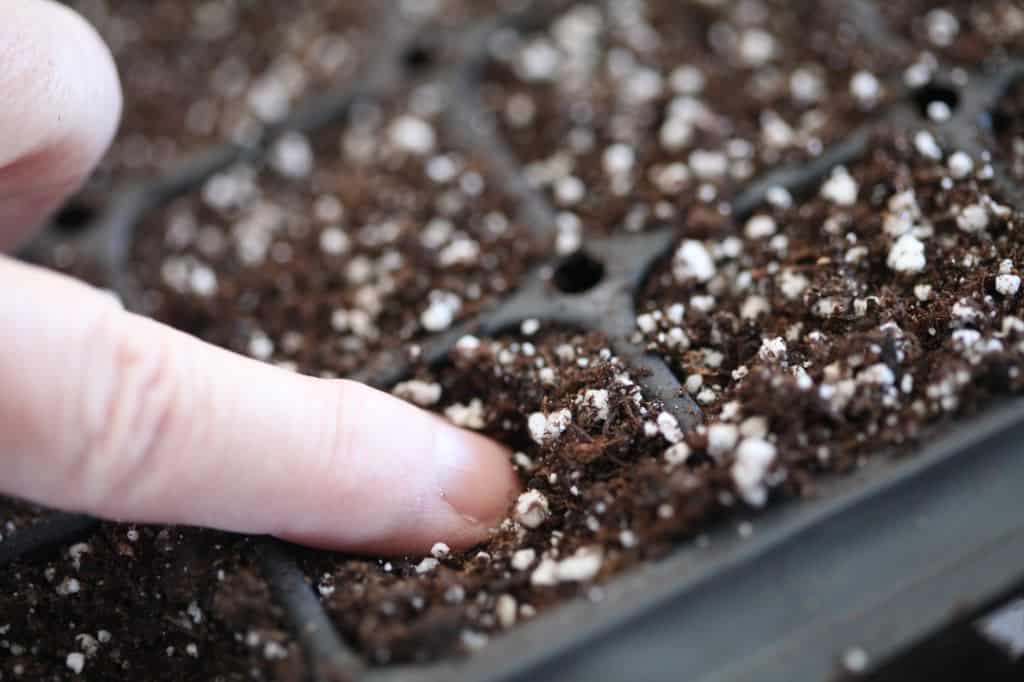 According to the Royal Horticultural Society UK, it may take up to 12 weeks for some allium seeds to germinate.
See their growing guide with tips on propagation here.
If seeds are not germinating, all is not lost. You can place the container of seeds and soil into the fridge to further stratify the seeds.
We have an old seed fridge that we use for these purposes.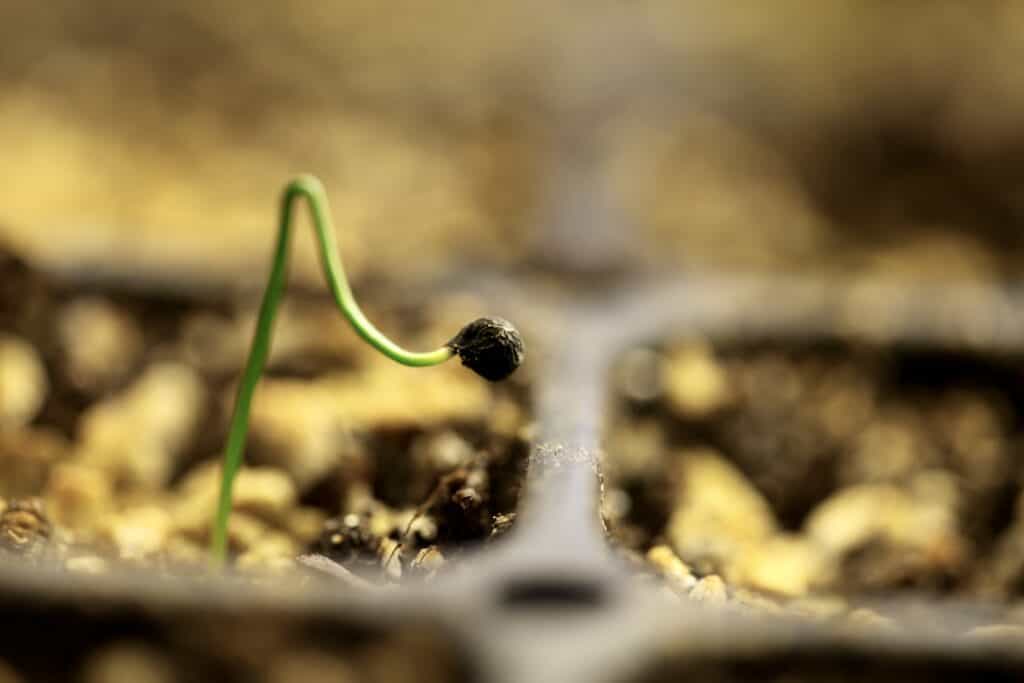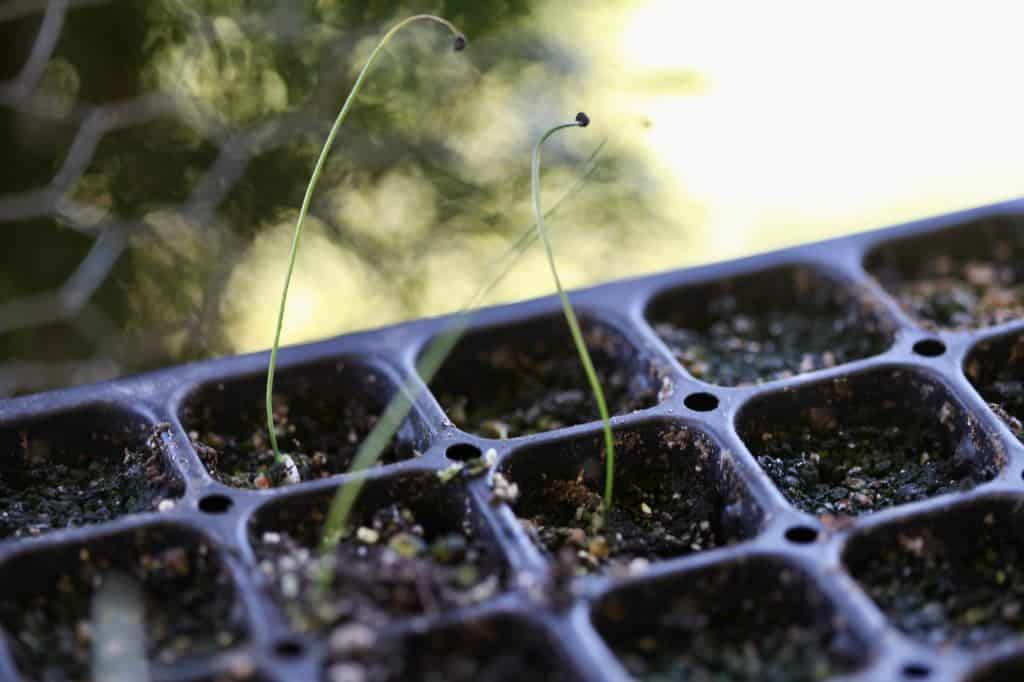 How Long Do Allium Seeds Take To Flower?
Ornamental alliums generally will take several years to grow from seed to bloom.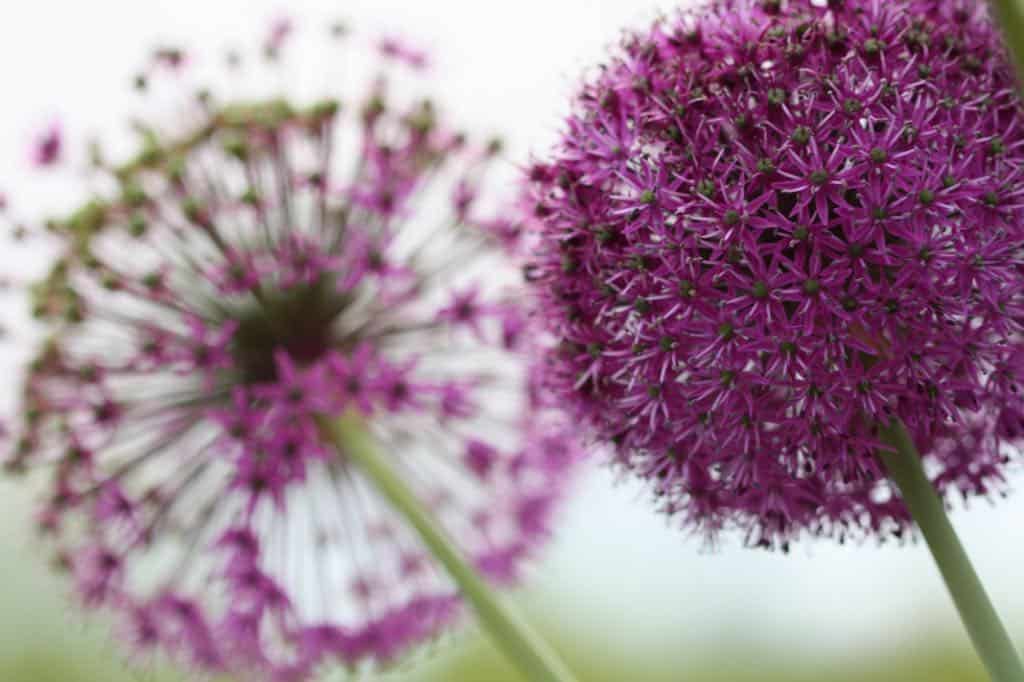 In the first year the tiny plant will grow, establish, and develop, saving energy for the next year's bloom.
This time frame is typical of many perennial flowering plants.
In year two you should see some blooms, and be rewarded with the results of your efforts.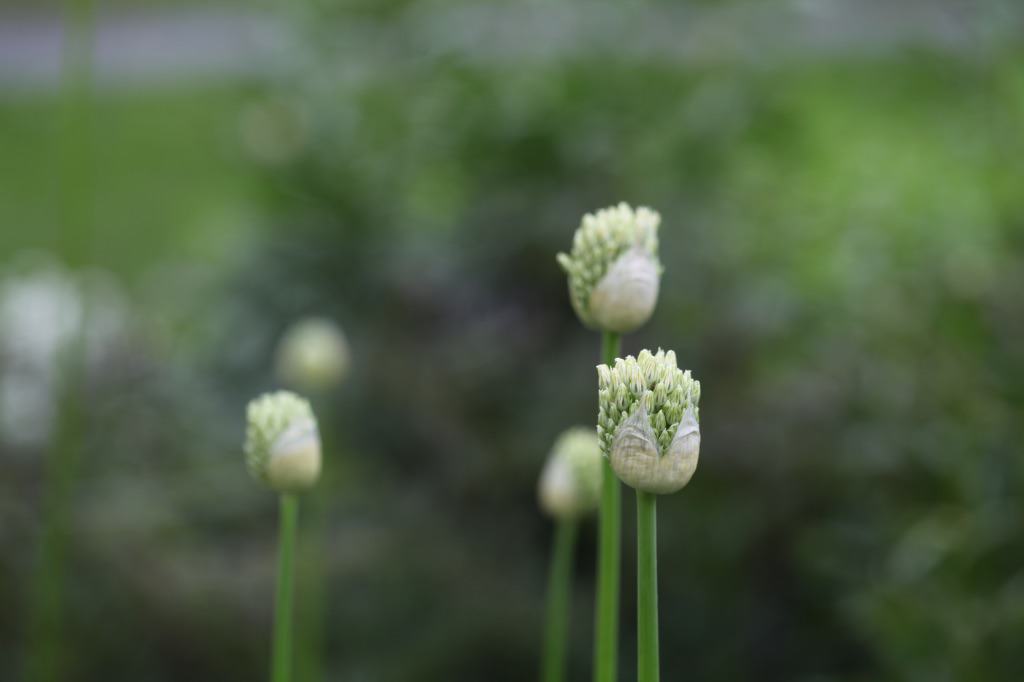 Conclusion
Ornamental alliums are beautiful plants for the flower garden, and a great choice for spectacular spring bloom.
They can fill the garden with striking and interesting purple flowers, and attract lots of pollinators to the garden as well.
Although they are most often grown from bulbs, these beauties can also be easily grown from seed.
Growing alliums from seed is a great way to increase the allium plantings in your garden space.
It may take a couple of years to get a flowering size plant, however it is well worth the wait.
Although the resulting seedlings are not likely to be identical to the parent plant, the results are apt to be just as pleasing.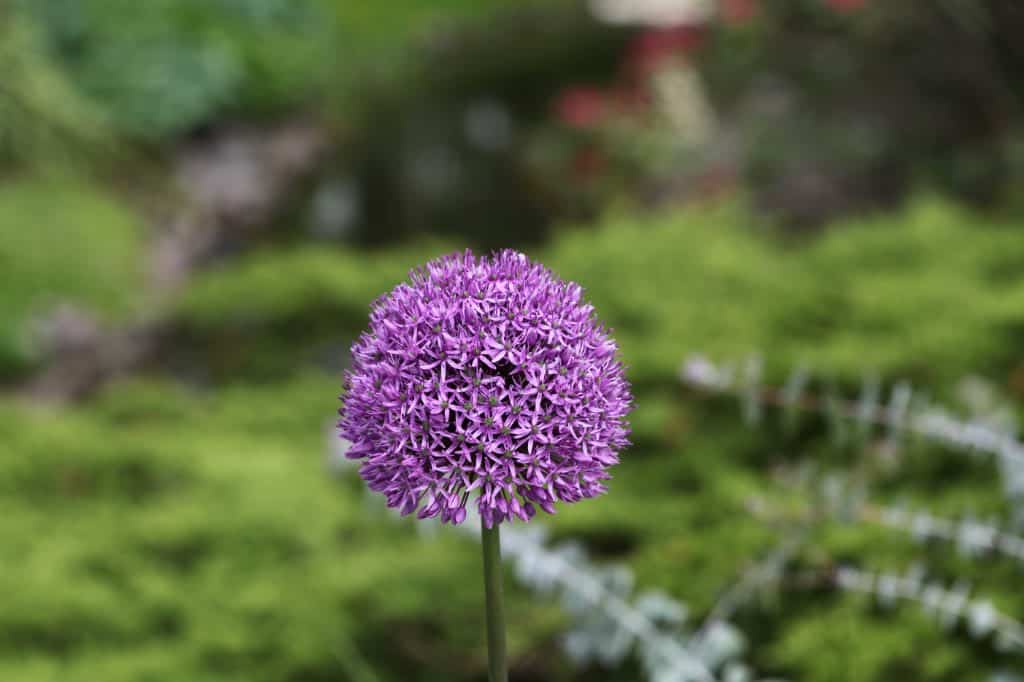 It's great fun to grow the seeds, and to discover the resulting new plants that may be different from the parent plants in shading, size and colour.
Try your hand at growing these amazing plants from seed.
We will certainly be planting and growing lots of allium seedlings in our garden this growing season.
Have you ever grown alliums from seed? Be sure to leave a comment below to share your experience!
Other Posts You May Like:
See the Web Story on Growing Ornamental Allium From Seed!
PIN IT FOR LATER!