Last updated on October 22nd, 2023 at 01:41 am
In early December we foraged for wild rose hips to decorate the evergreen boughs placed along our porch railings. This spring as I cleaned up the old boughs and rose hips, I realized that this was a wonderful opportunity to show how to grow roses from seed.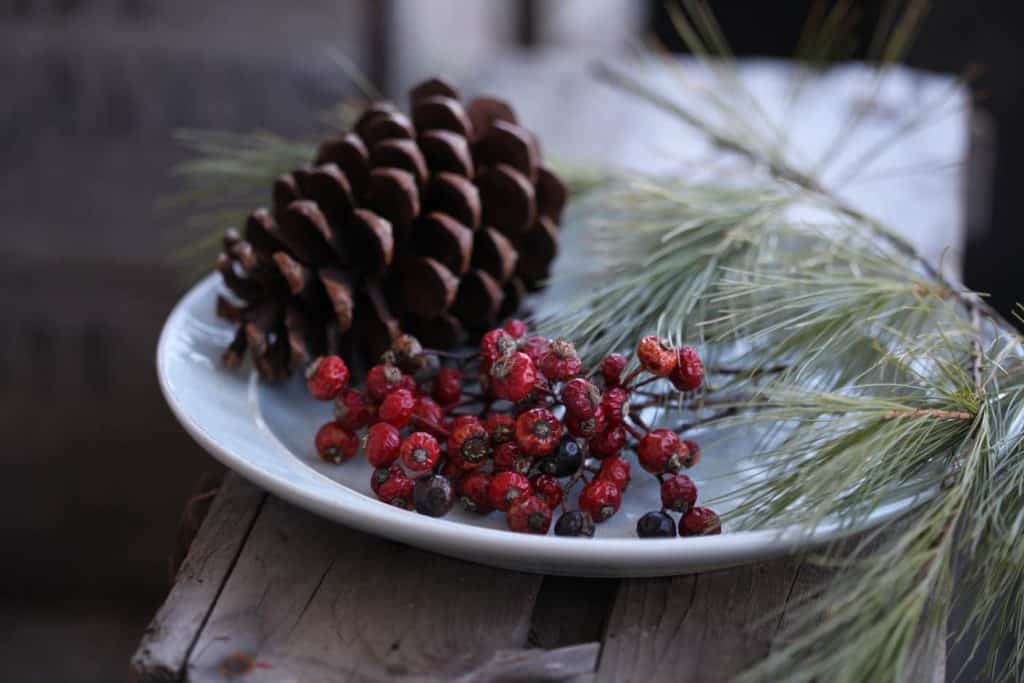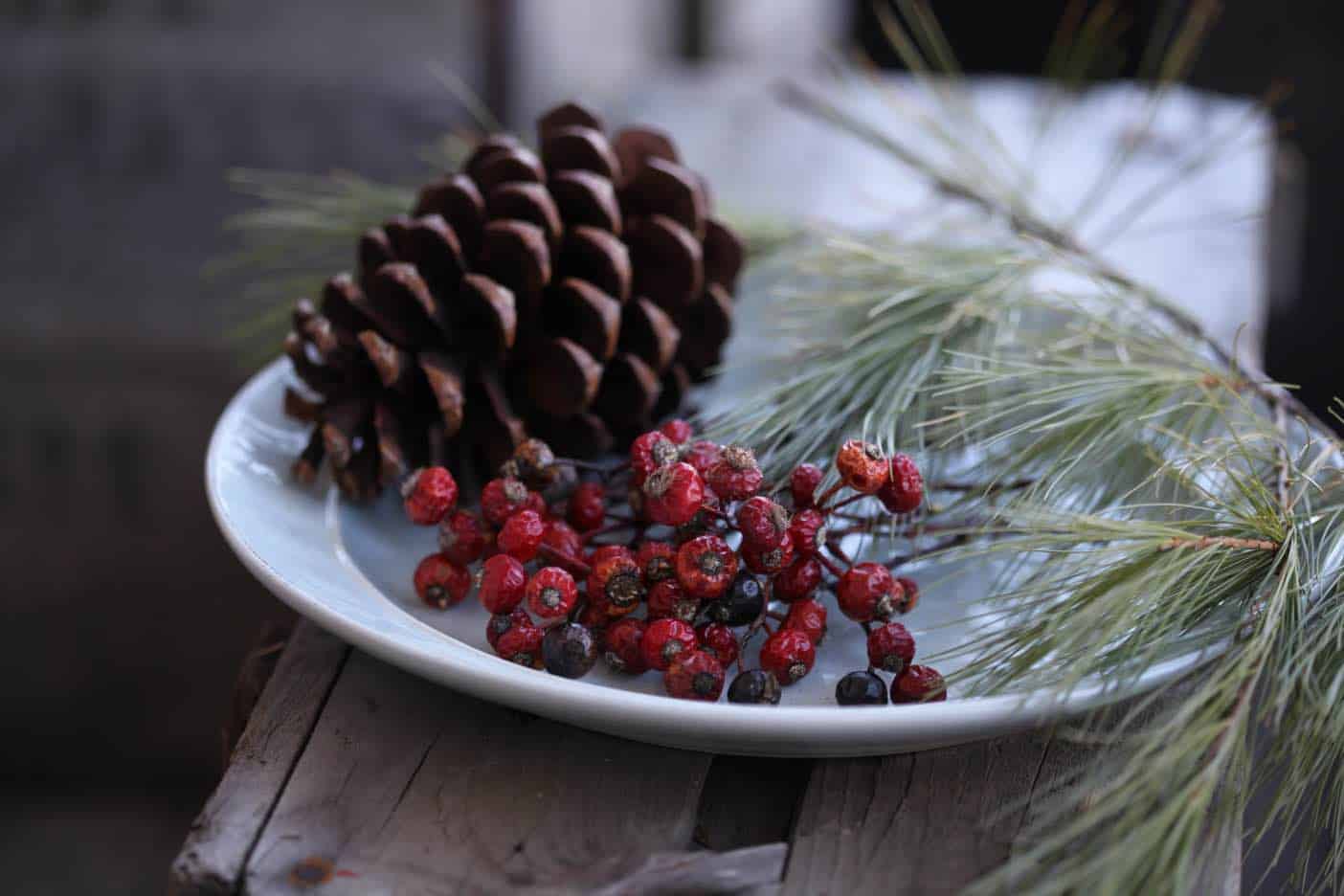 Rose hips contain the rose seed, and planting the seed offers the opportunity to grow brand new rose seedlings!
Wild roses are species roses. They are self-fertile and easily reproduce through setting seeds.
The seedlings produced by wild roses will resemble the parent plant. Growing the seeds of wild rose hips will therefore reproduce similar plants.
Hybrid roses on the other hand will not breed true from seed. If you are germinating seeds from hybrid roses, you will be producing a new hybrid. This in itself can be very exciting, because you never know what you will get!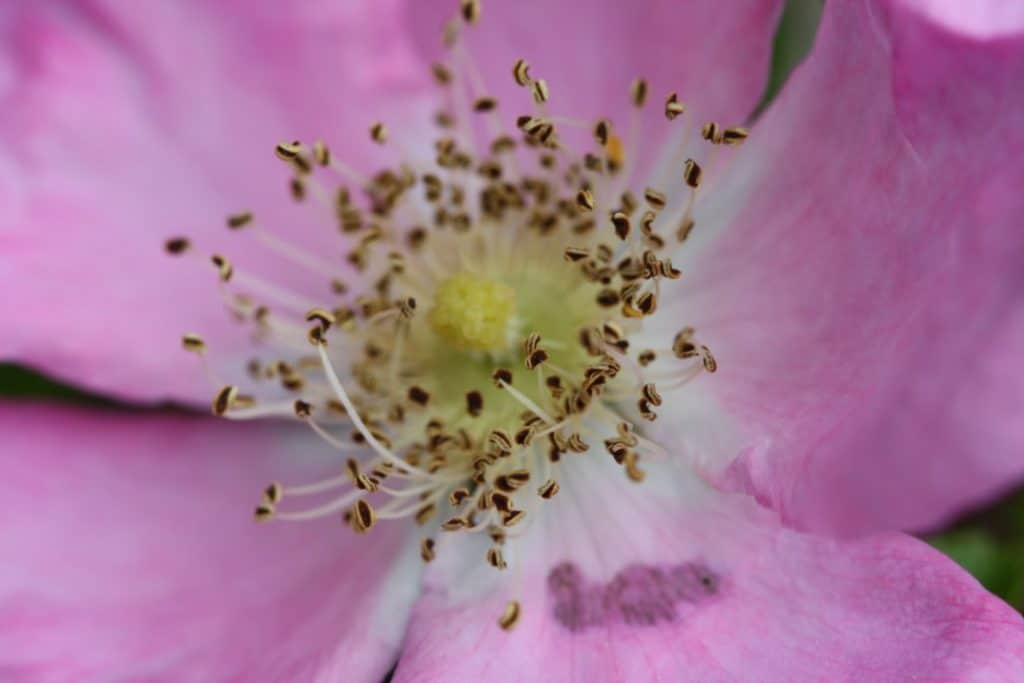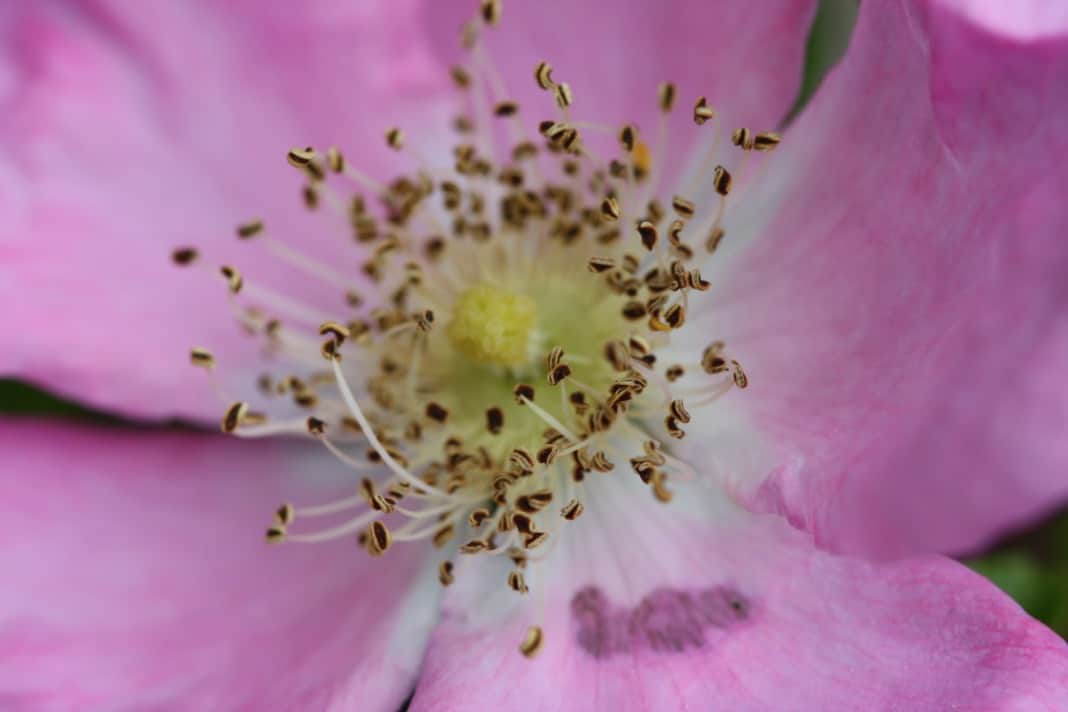 How Long Does It Take To Grow Roses From Seeds?
It can take several years or longer to grow roses from seeds. Seed germination can take months, and sometimes up to a year for some seeds, even with the right stratification techniques.
Growing the young rose seedlings will also take time. It may take up to three years before you even see your first blooms. This however is well worth the wait!
How Easy Is It To Grow Roses From Seed?
It is moderately easy to grow roses from seed, as long as they receive the right preparation beforehand.
This preparation involves stratification, which is a period of cold moist chilling.
The most difficult part of growing roses from seed is the waiting period. You must first wait until your seeds are mature before harvesting. Then there will also be a wait while they are being stratified.
Following planting you must wait for them to grow. The waiting period is a little longer than what you would expect for a typical flower seed, however your patience will pay off!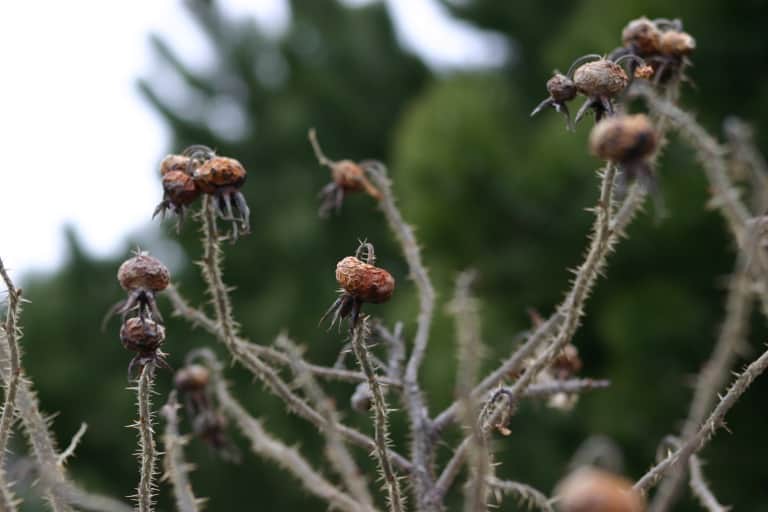 Rose Seed Pods
The seed pods of roses are also called rose hips. They contain the fruit of the rose, which in turn contains the rose seed.
Roses require pollination to produce a rose hip and seed. This is done most often by pollinators such as bees and other pollinating insects, unless of course it has been done by a hybridizer making a specific cross.
Rose hips vary in size, shape and color depending on the type and variety of the rose from which they have come.
We do some hybridizing in our garden, however have not yet hybridized roses.
Our foraged rose hips were pollinated by pollinators, and they produced a plentiful crop.
We love to gather rose hips at Christmas time to use as decorations outside with our evergreen boughs. They can be quite prickly with the rose thorns, however are so festive and natural.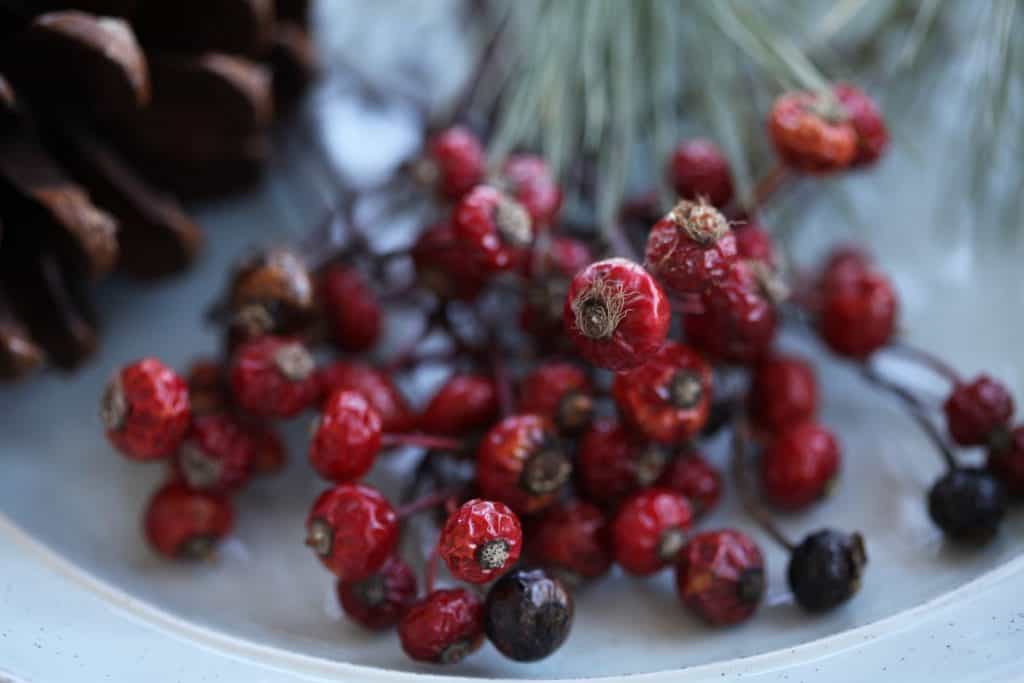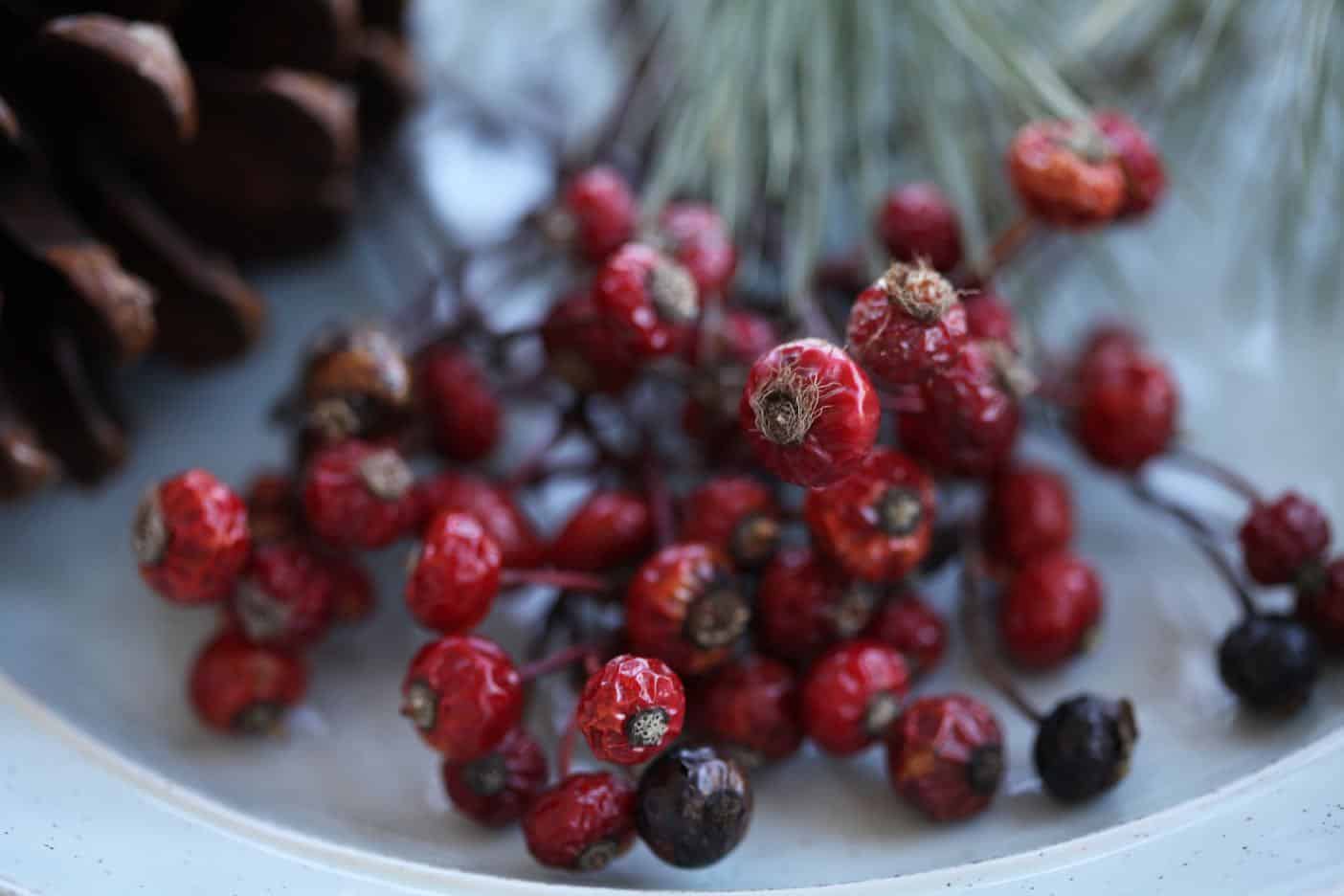 When To Harvest Rose Hips
If you are harvesting rose hips for seed collection, it's important to allow the hips to mature on the plant.
They usually change colour when they are mature. Our rose hips were a deep red colour.
Rose hips should be allowed to grow on the rose bush for at least twelve to sixteen weeks. This will allow the seeds to be mature enough to germinate.
Our rose hips were harvested in December, so they will contain fully mature seeds.
What Do Rose Seeds Look Like?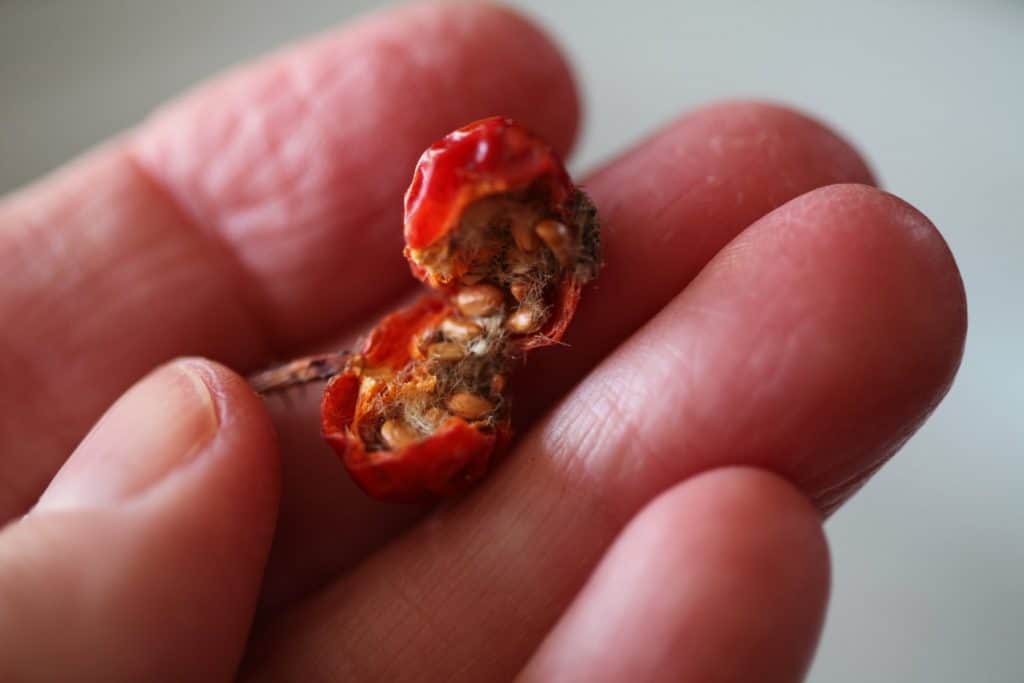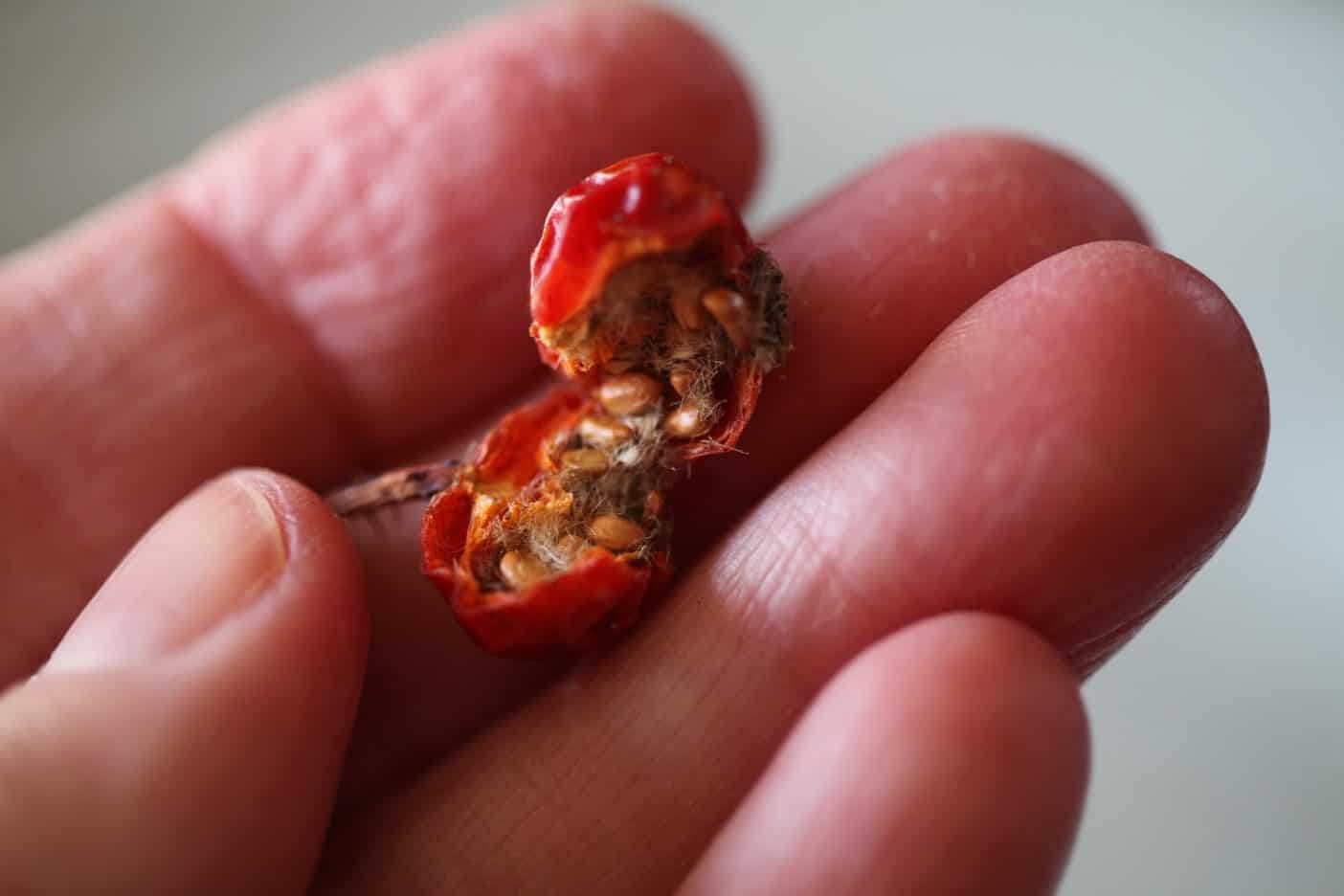 Rose seeds are an interesting lot.
Gently crack open a mature rose hip to reveal the seeds inside. The seeds are surrounded by hairs and flesh, the flesh of which is actually the fruit of the rose. Each fleshy fruit contains a single seed.
The rose hips that we opened had been outside all winter. The fruit of the rose inside the hips were no longer intact. Essentially all that was visible were the hairs and the seeds.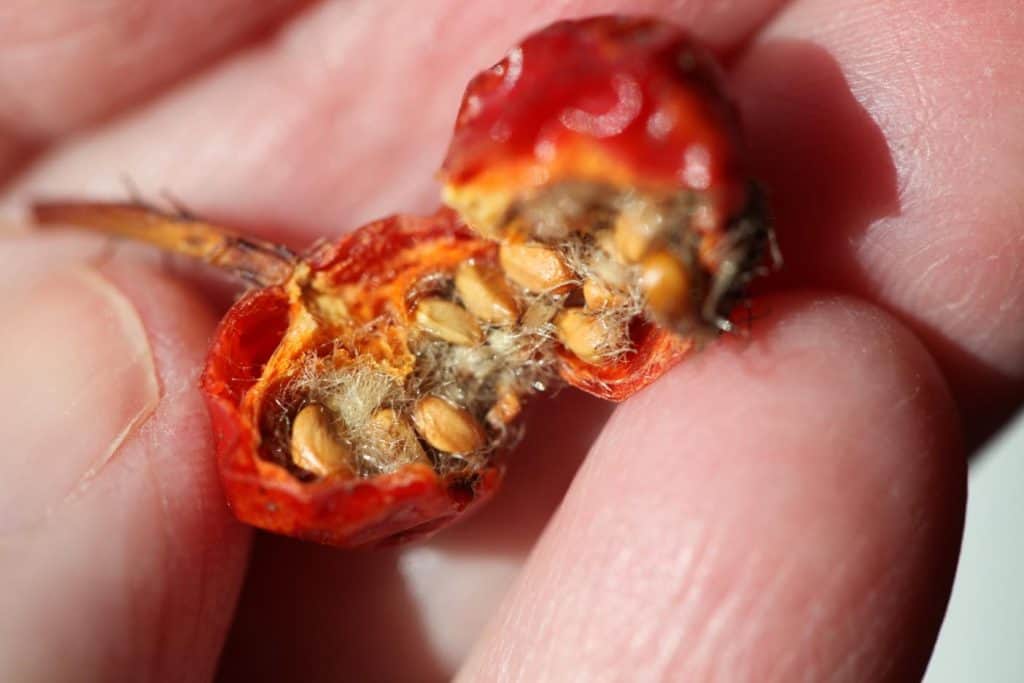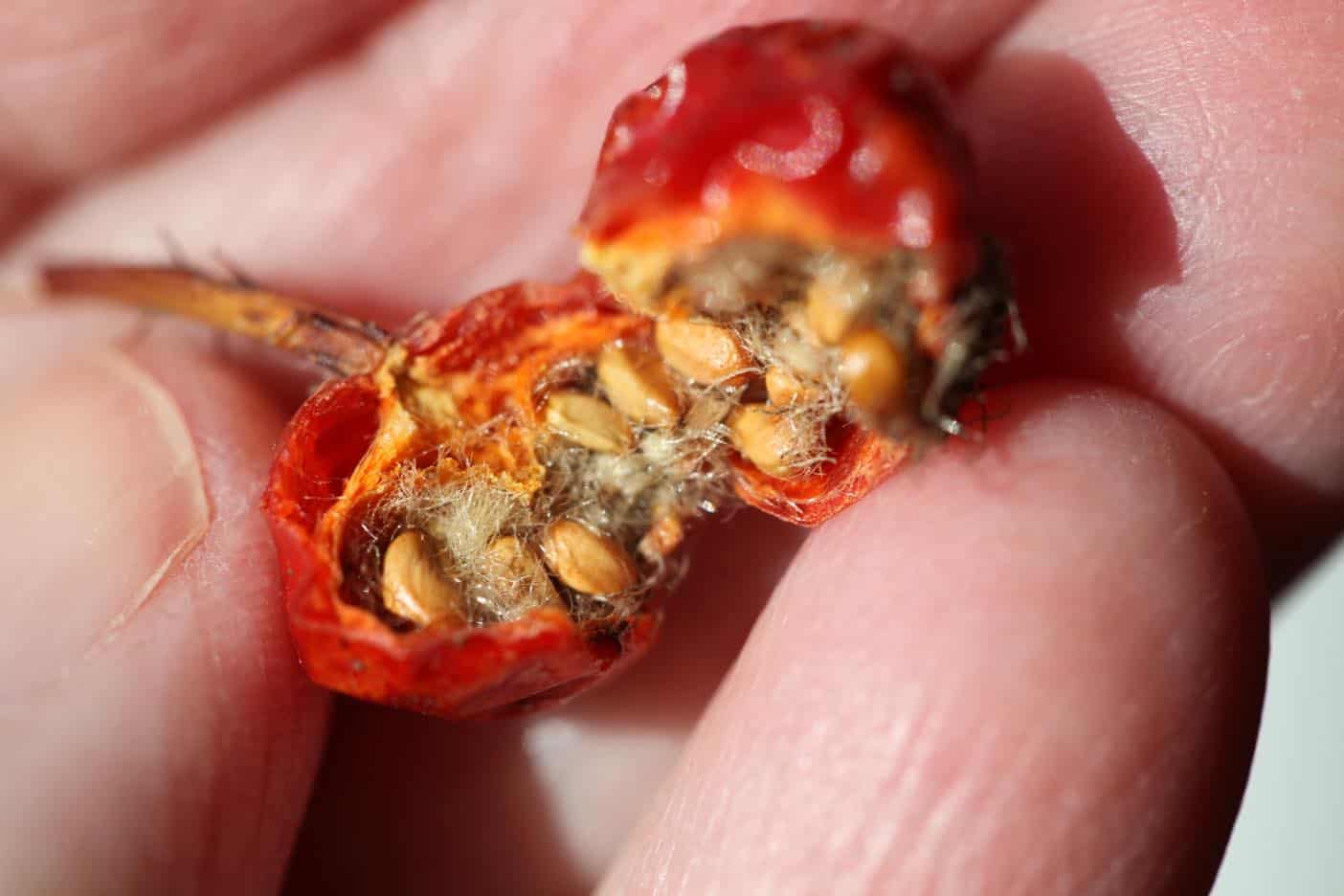 The seeds are small and hard, about 0.25 cm, light brown in colour and almond shaped.
How To Remove Seeds From Rose Hips
It is not difficult to remove seeds from rose hips. I used my fingers to pull them out, and rubbed off the fleshy material and hair.
Granted, the rose hips that I had were very mushy and easy to break apart, having been outside all winter.
If your rose hip is more solid you can use a spoon or a knife to remove the seeds.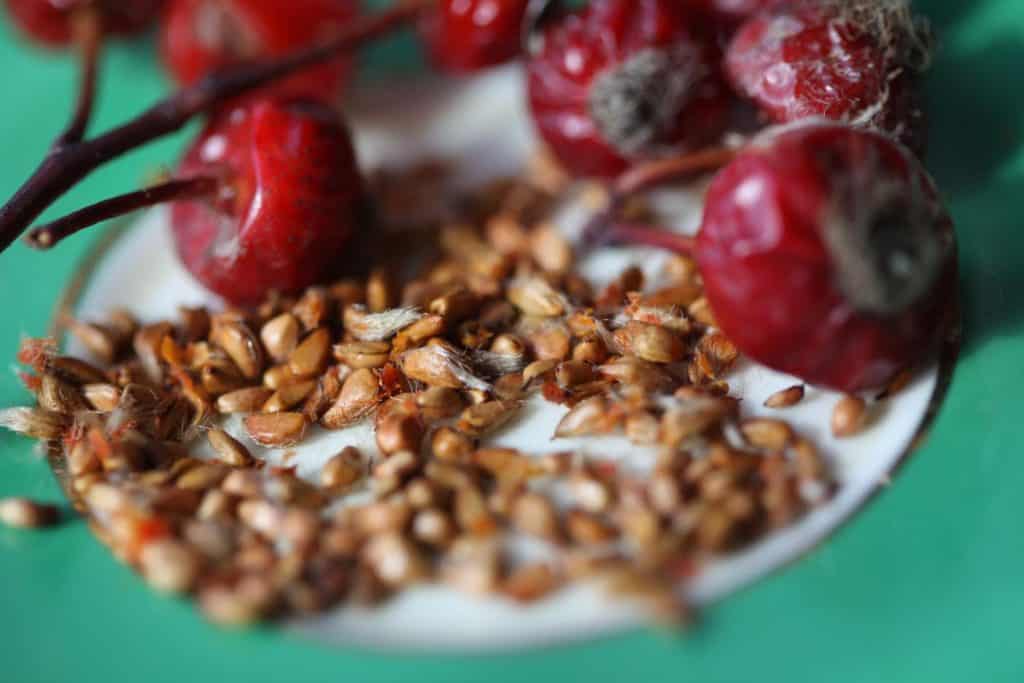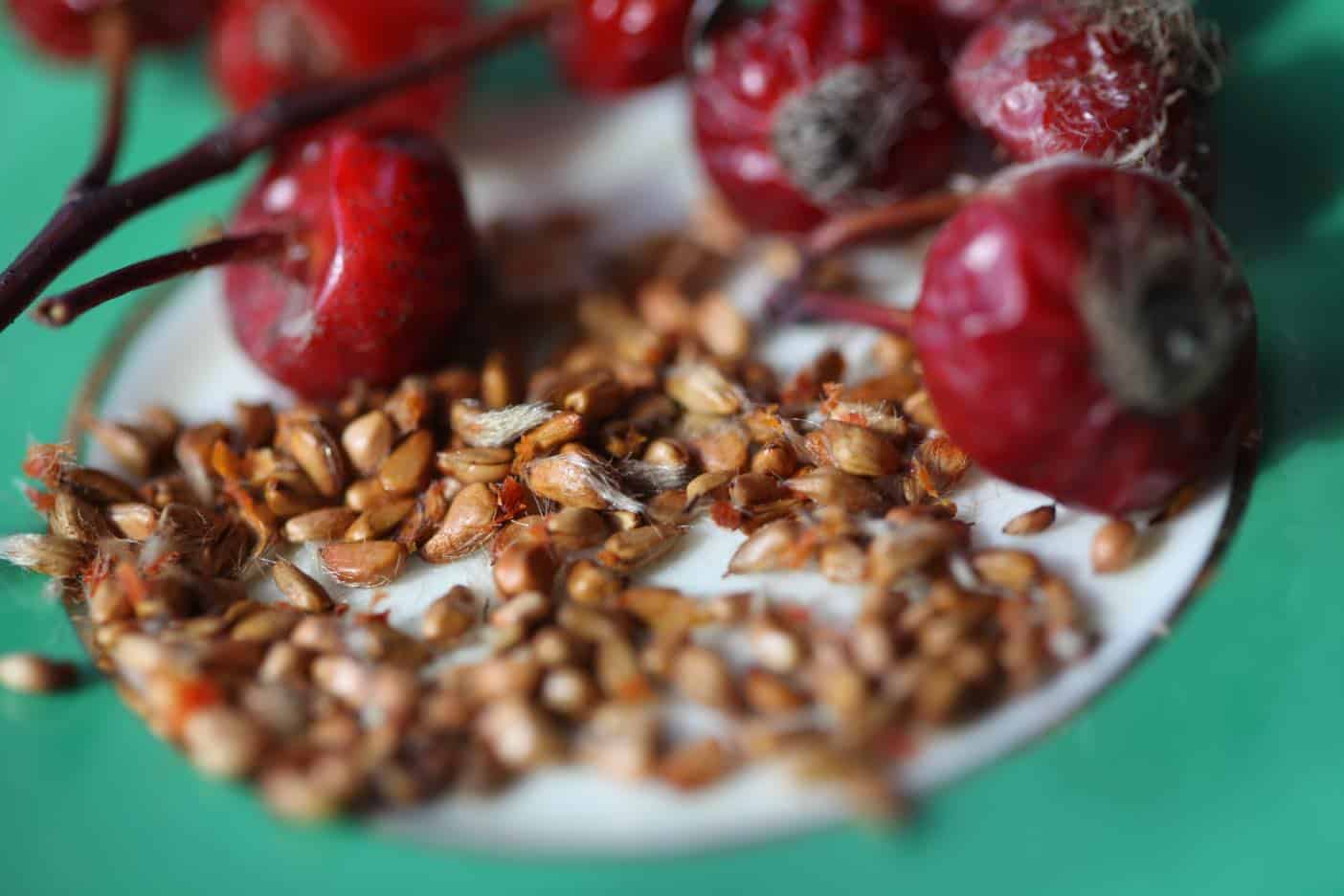 Rose Seed Stratification
The rose seeds have hard shells and they benefit from a period of stratification prior to planting.
This process will increase the chances of germination for the seeds.
Stratification is not hard. It involves a cold chill period in the fridge, often with a moist medium.
This involves placing the seeds in a bag with a moist medium, such as peat moss or vermiculite, and putting the bag in the fridge for at least thirty days.
You can even use a moist paper towel, although this is not our first choice. If the seeds start to sprout in the fridge, tiny roots can weave into the paper towel making them difficult to remove.
We use vermiculite to stratify our seeds.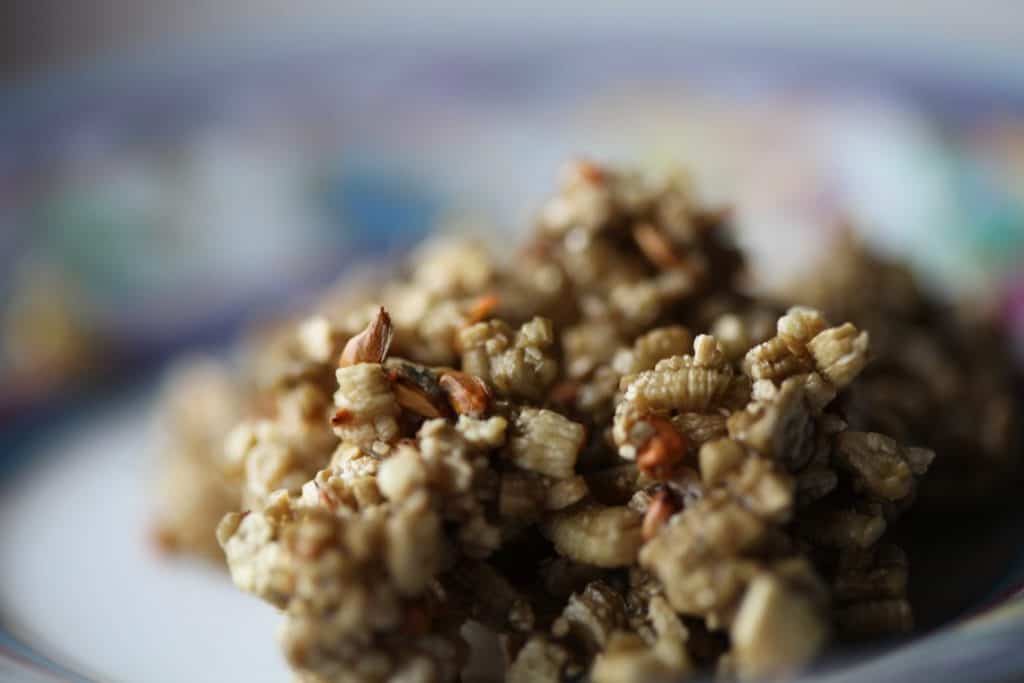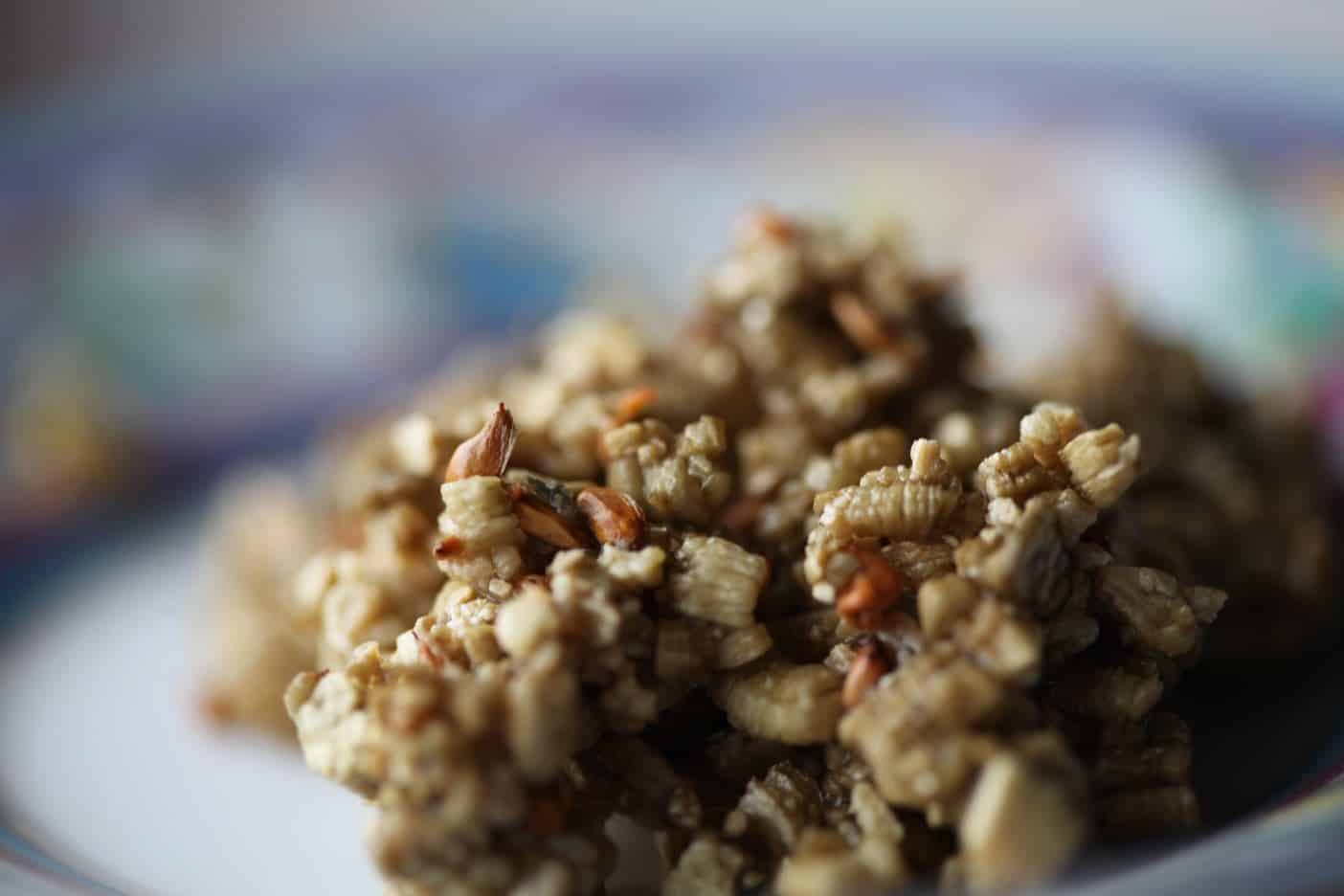 How To Plant Rose Seeds
The seeds that were removed from the wild rose hips were divided into two groups.
I believe that they have already gone through a natural period of stratification by being outside in freezing temperatures throughout the winter.
So I planted half the seeds into a cell tray. The other half went into vermiculite (in the photo above), and are currently being given a thirty day chill in the fridge.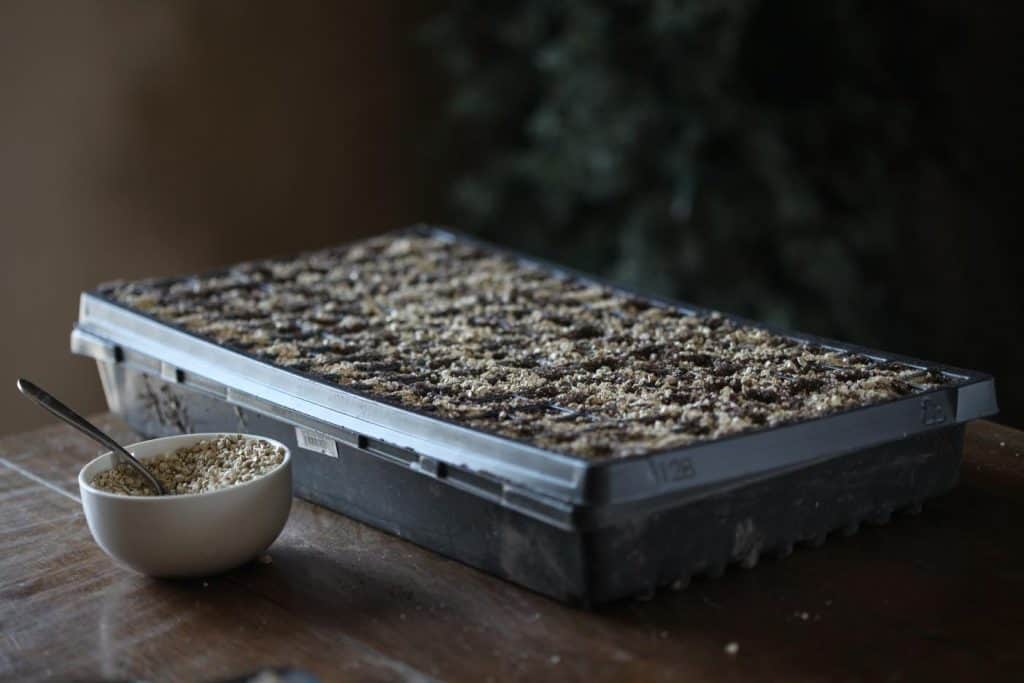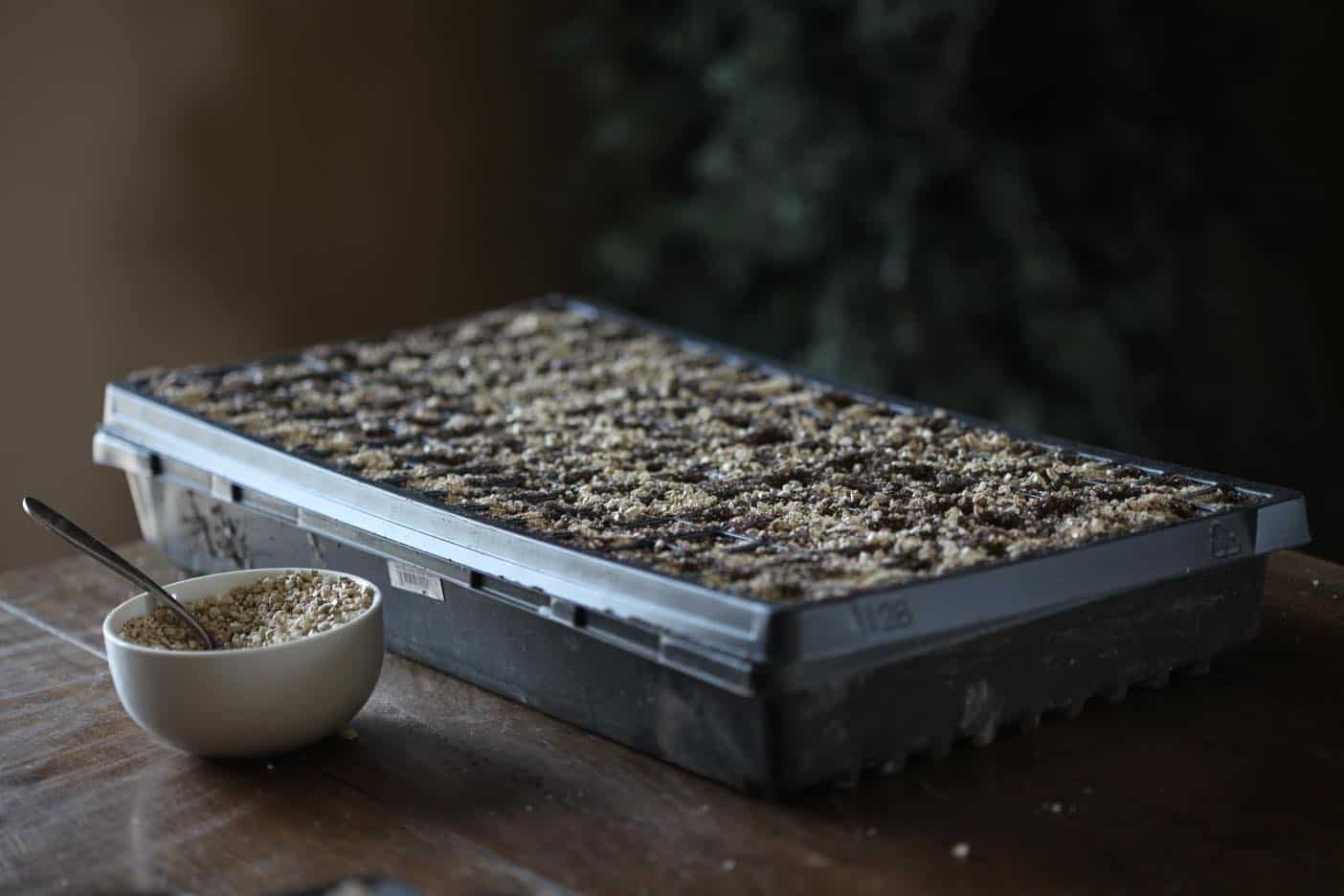 Rose Seed Germination Time
The tray of seeds was placed on a heat mat which will aide in the germination process.
The rose seeds should germinate within six weeks if all goes well.
Germination time will vary between different types and varieties of roses.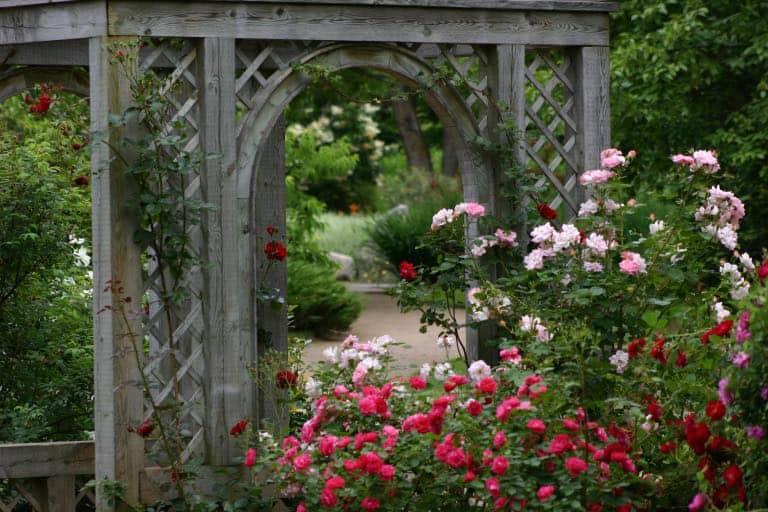 Can I Grow Roses From Cut Flowers?
Growing roses from seed from cut flowers is not possible, because the flowers have been removed from the plant, and will not be able to produce seed.
To produce seed, the flower has to be fertilized on the plant, and the pod that is formed must remain on the plant until maturity.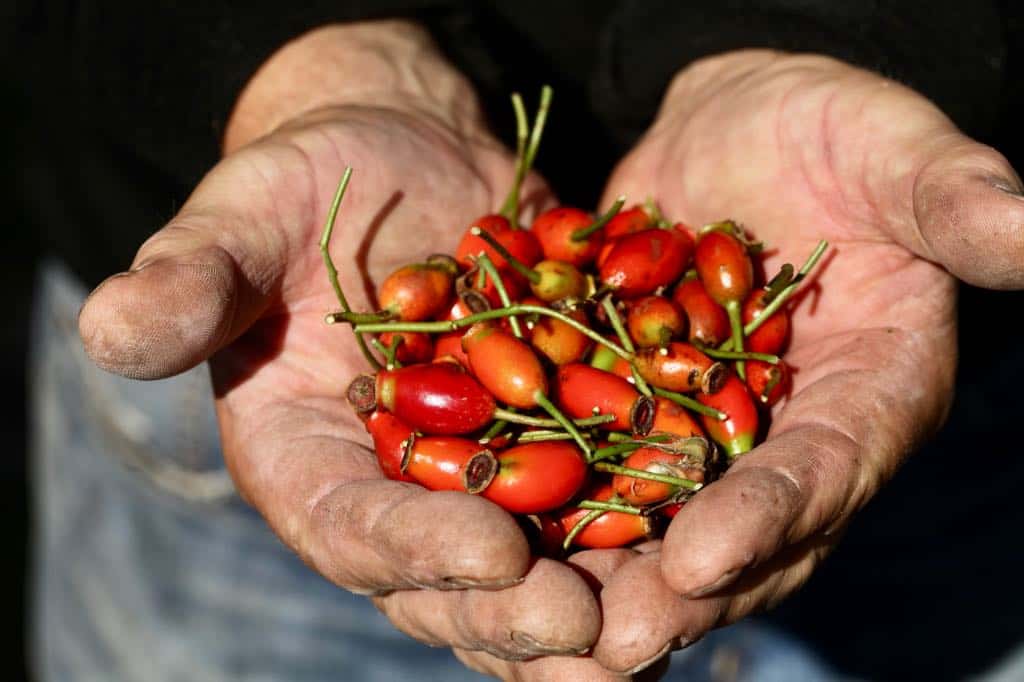 It may be possible however to grow roses from cuttings which have been taken from cut flowers, and propagate the roses in this manner.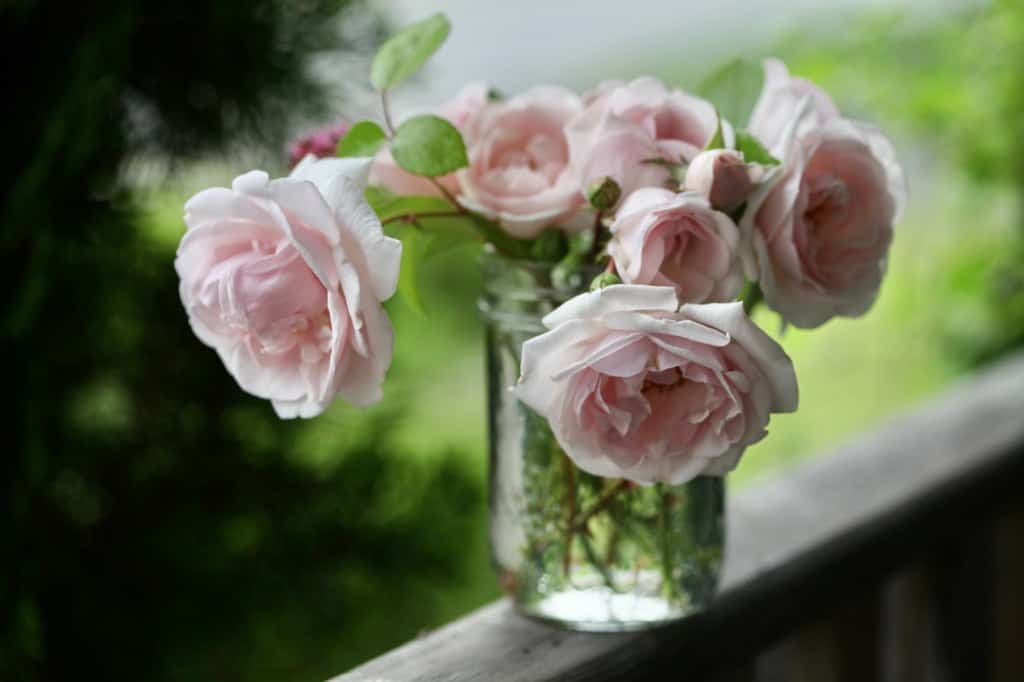 I hope that you have found this post on how to grow roses from seed helpful, and would encourage you to give it a try if you are considering it! You just never know what new rose you might grow, and you may be quite pleasantly surprised!
If you have any questions or comments please leave a comment below!
Conclusion
Growing rose plants from seed can be a time-consuming process, however it is well worth the effort.
You can use store-bought rose seeds, or harvest your own seeds from different varieties of rose bushes, by picking mature rose hips in late summer or fall.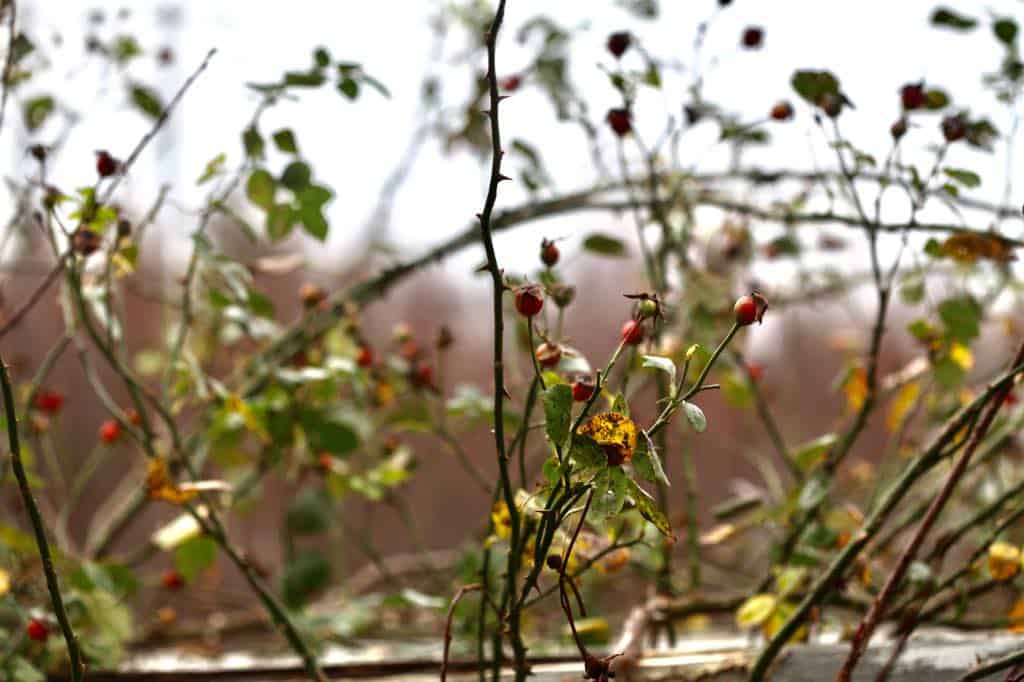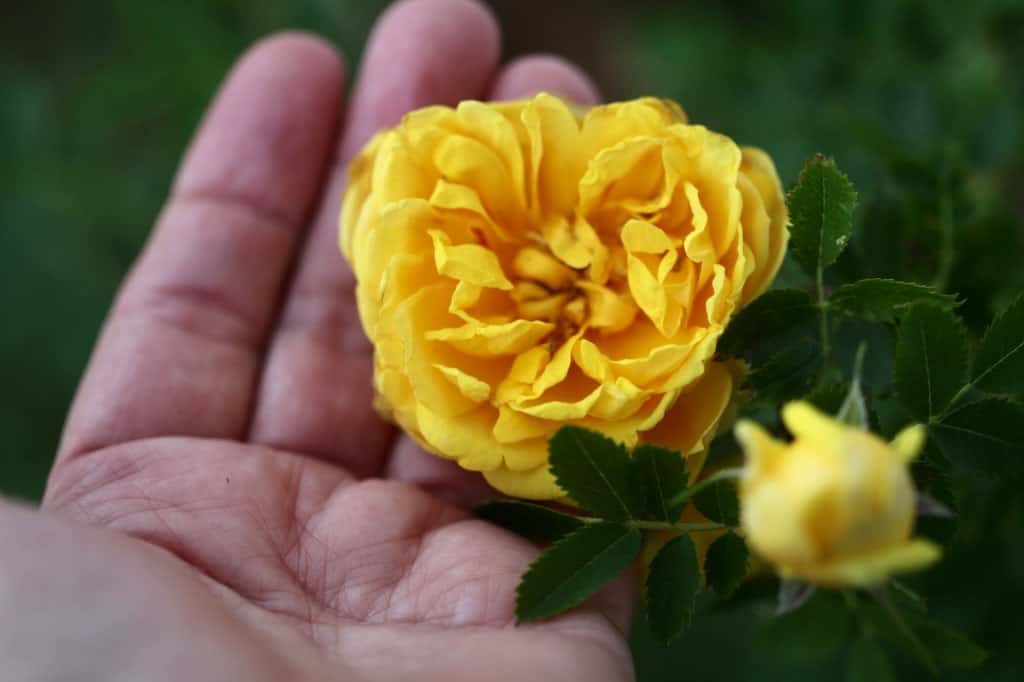 Harvesting seeds from a ripened rose hip will produce mature seeds, and will increase your chances of success.
Although it may take a long time for seed germination to occur, it can be an exciting journey which can result in new varieties of roses.
Remember to provide a period of cold moist storage in a damp paper towel or vermiculite, as this cold treatment will provide best results for seed germination.
The new seedlings may be similar to the parent plant if grown from wild rose bushes, or very different if grown from a hybrid rose variety.
Roses can also be grown from rose cuttings, and young plants grown from cuttings will be true to the mother plant.
Not all the rose seedlings grown from seed will be outstanding, however many will be perfect for the garden.
Try your hand at growing new rose varieties from seed, and fill your rose garden full of beautiful roses.
Other Posts You May Like:
PIN IT FOR LATER!