Last updated on January 25th, 2022 at 12:09 am
For those of us who have grown dahlias, most of us have realized the bittersweet experience of growing this stunning flower. Dahlias are absolutely beautiful, and I can't ever imagine being without them. However it is quite an arduous task when it comes to digging up dahlia tubers at the end of the season. Here are some tips on how to store dahlias over winter, so they will be safe and snug until spring.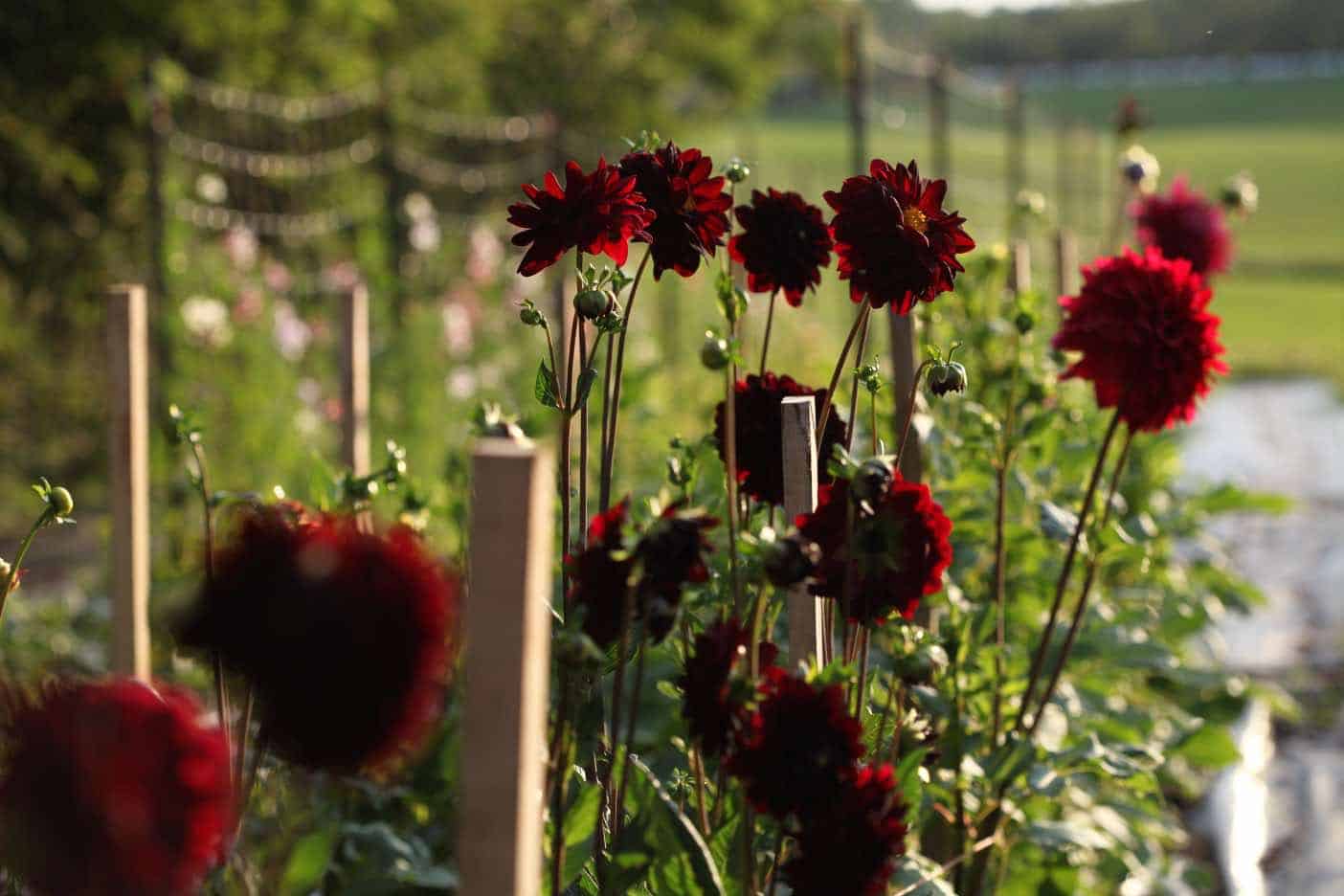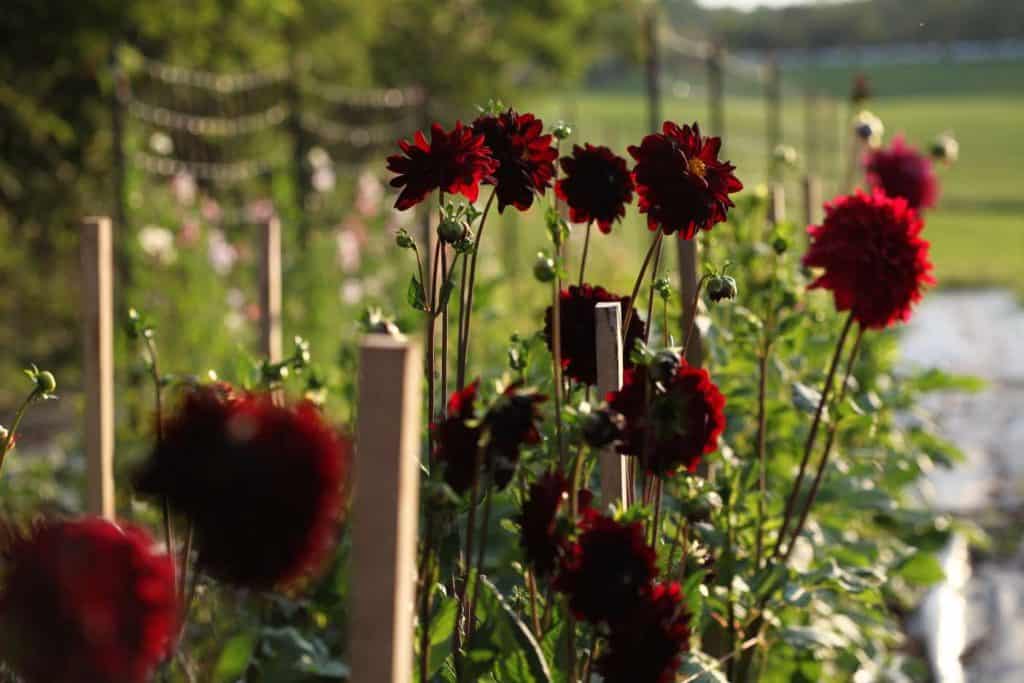 Can I Leave Dahlias In The Ground Over Winter?
Many gardeners struggle with how to store dahlias over winter. Wouldn't it be nice if we could just leave them in the ground?
It would certainly make life easier. Unfortunately this is not the case in zones 5 and lower, and possibly not even in zones 6 through 7 as well.
In our zone 5b, dahlias would not survive if left in the ground over winter. Our ground freezes solid in winter and dahlias would not survive this freeze.
There are farmers in zone 6b /zone 7 who have successfully overwintered their dahlias in the ground, with the use of heavy mulching and covering. An example of how this is done is described on the blog at Love 'N Fresh Flowers, a zone 6b flower farm.
If you are going to try this, perhaps start small and do a test patch the first year. If you are successful, then you will know that it can be done in your area.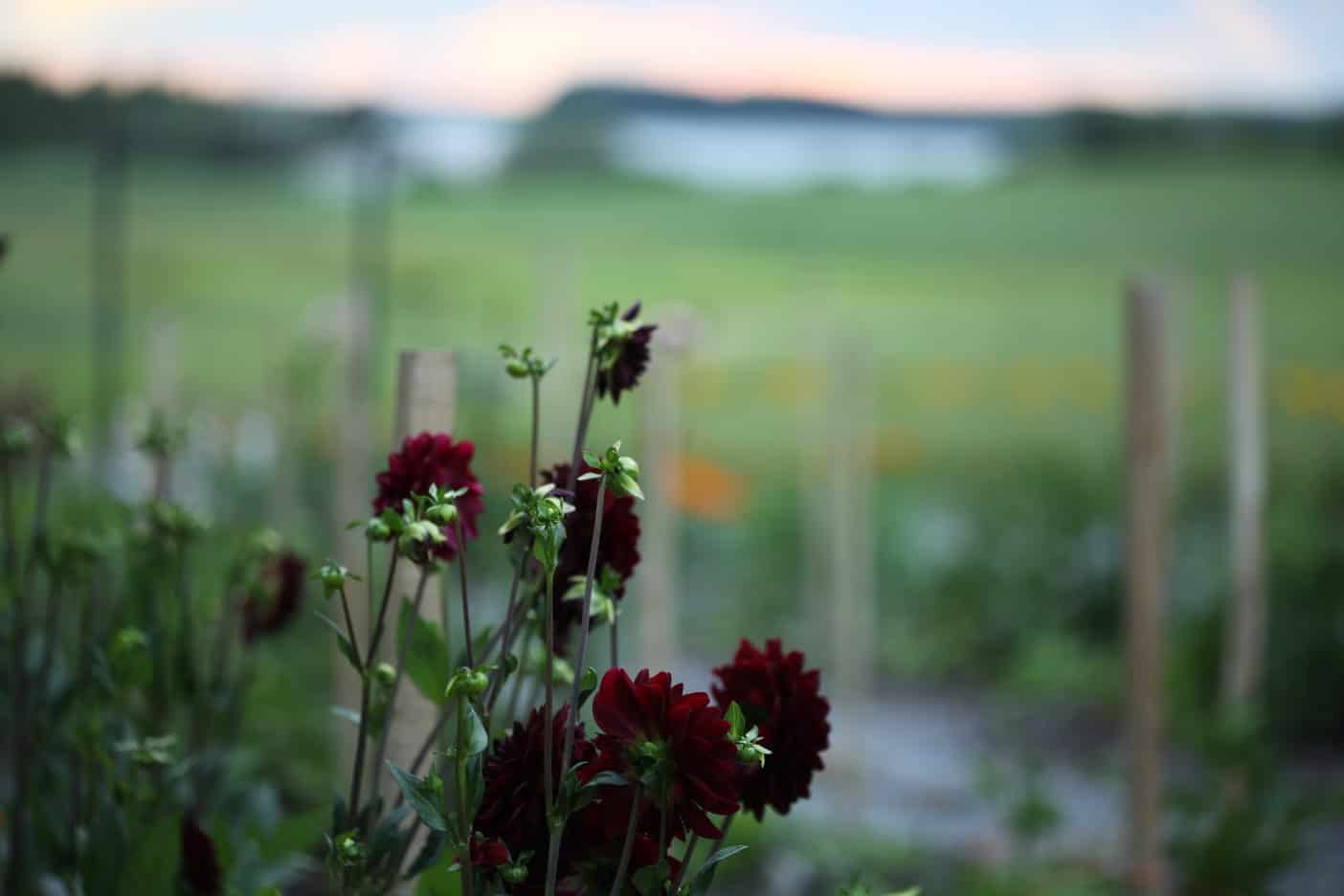 Can You Leave Dahlias In Pots Over Winter?
It is not advisable to leave dahlias in pots over winter. In colder zones dahlia tubers in pots will be killed by the freezing temperatures that they would be exposed to over the winter.
In warmer zones where the soil does not freeze, it is still advisable to remove the tubers to allow them to have a period of dormancy out of their growing medium.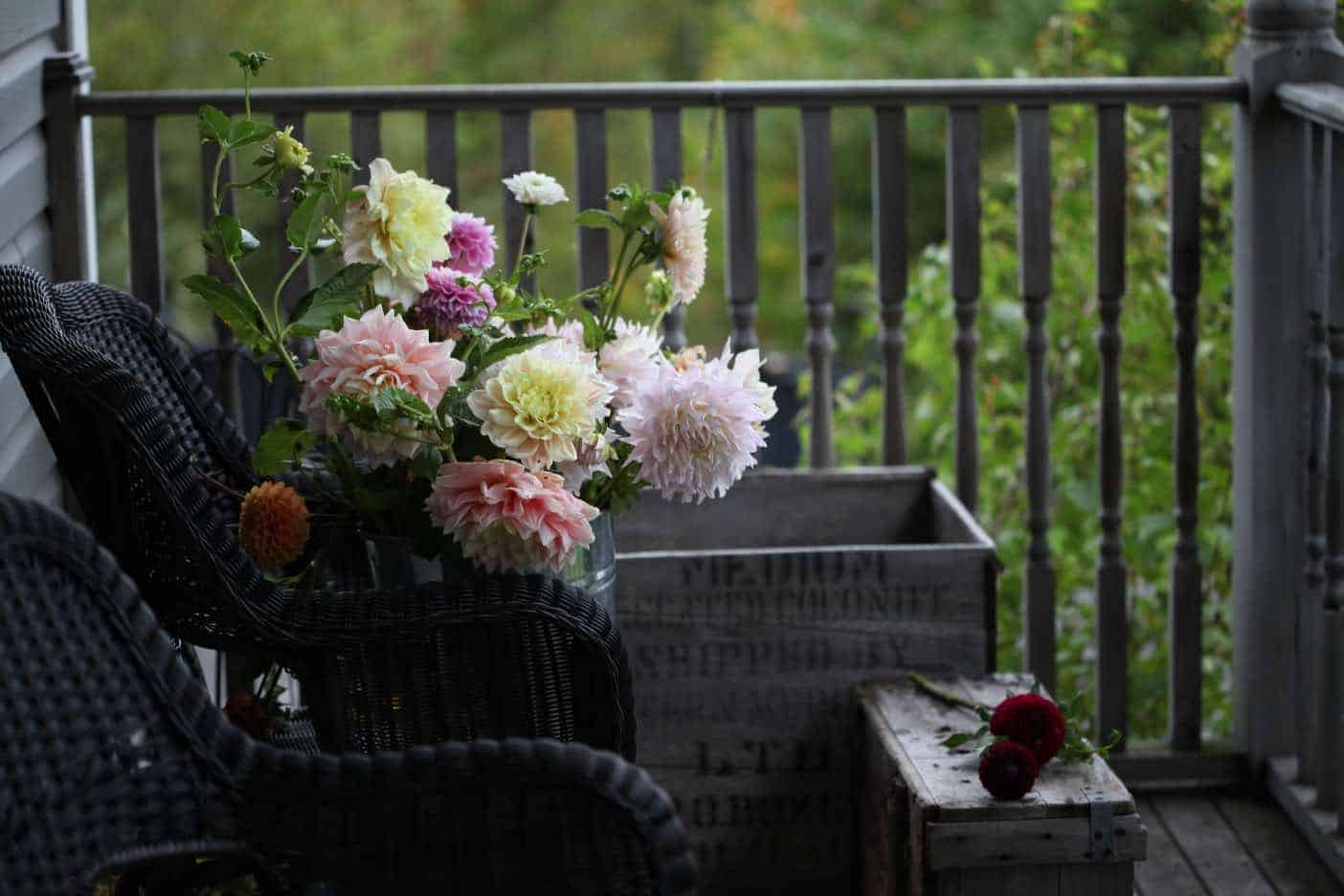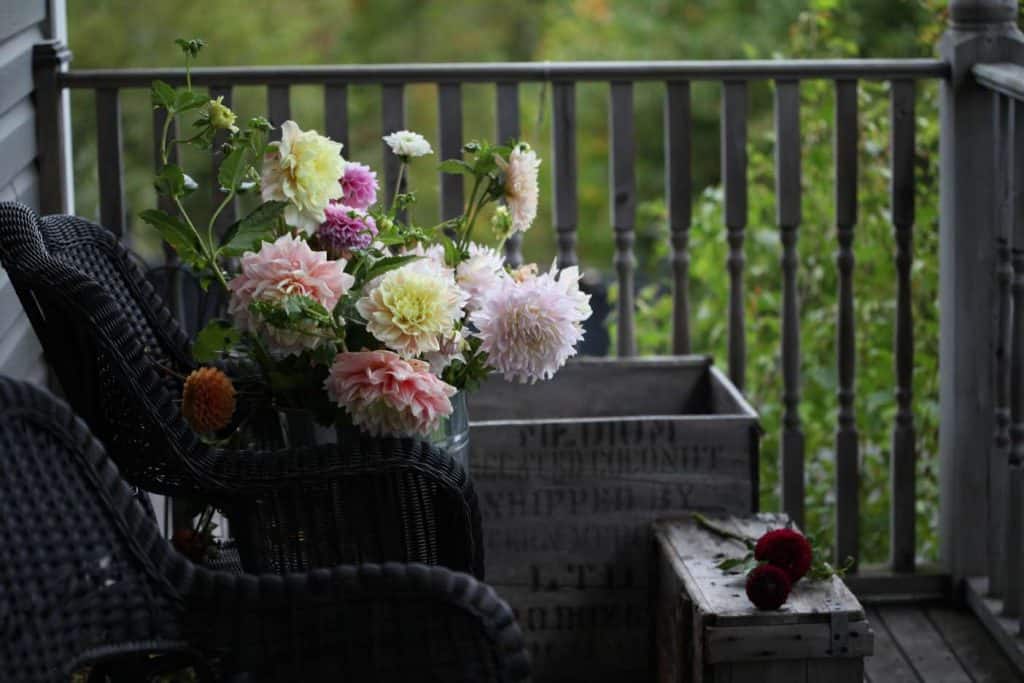 How Cold Can Dahlias Tolerate?
Dahlia plants do not tolerate freezing, and at the end of the season after several hard frosts, the leaves will turn black. We leave the tubers in the ground for another couple of weeks before digging them up.
The tubers will be fine in the soil during this time. They are insulated from the freezing temperatures above the soil, and the soil is not yet frozen.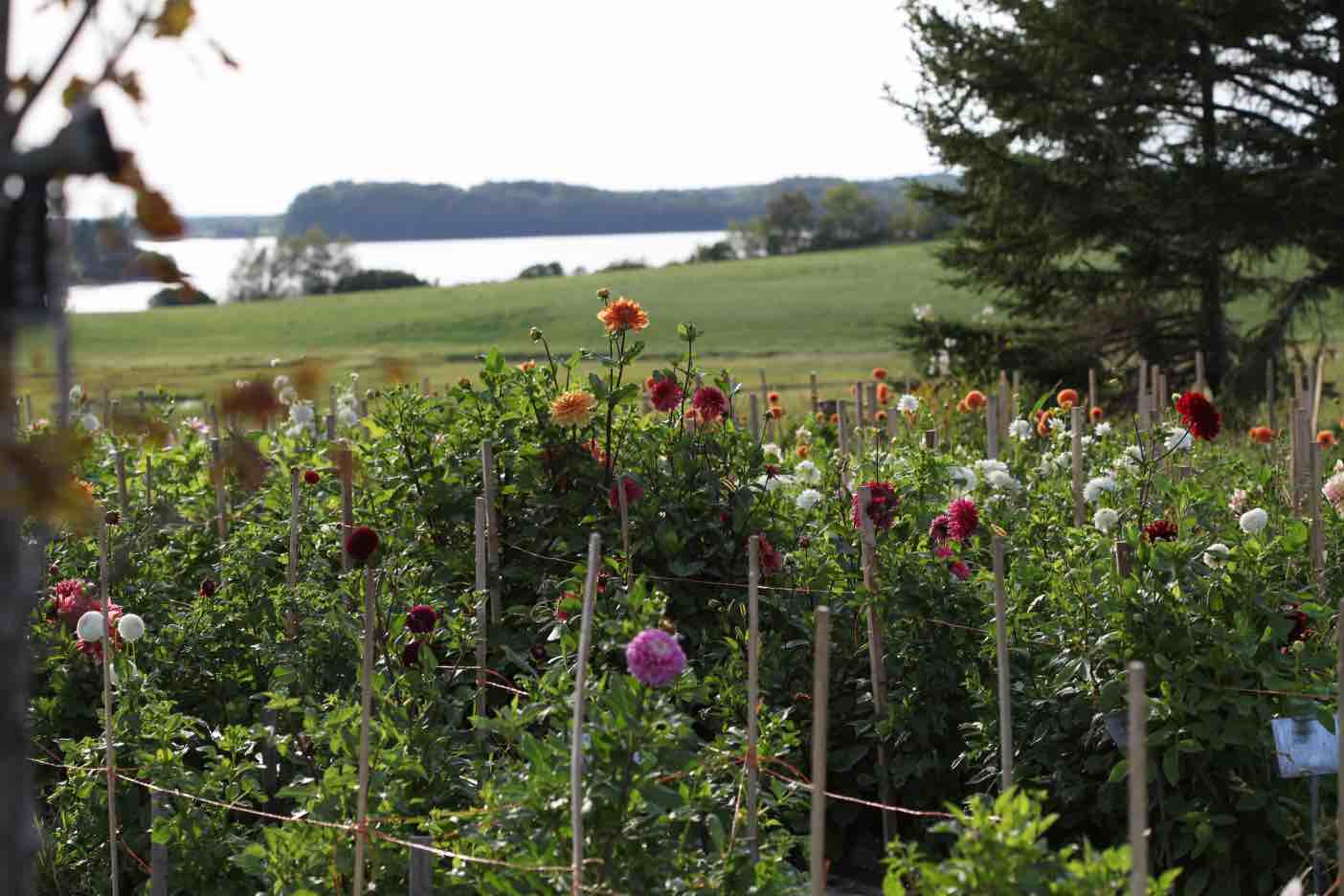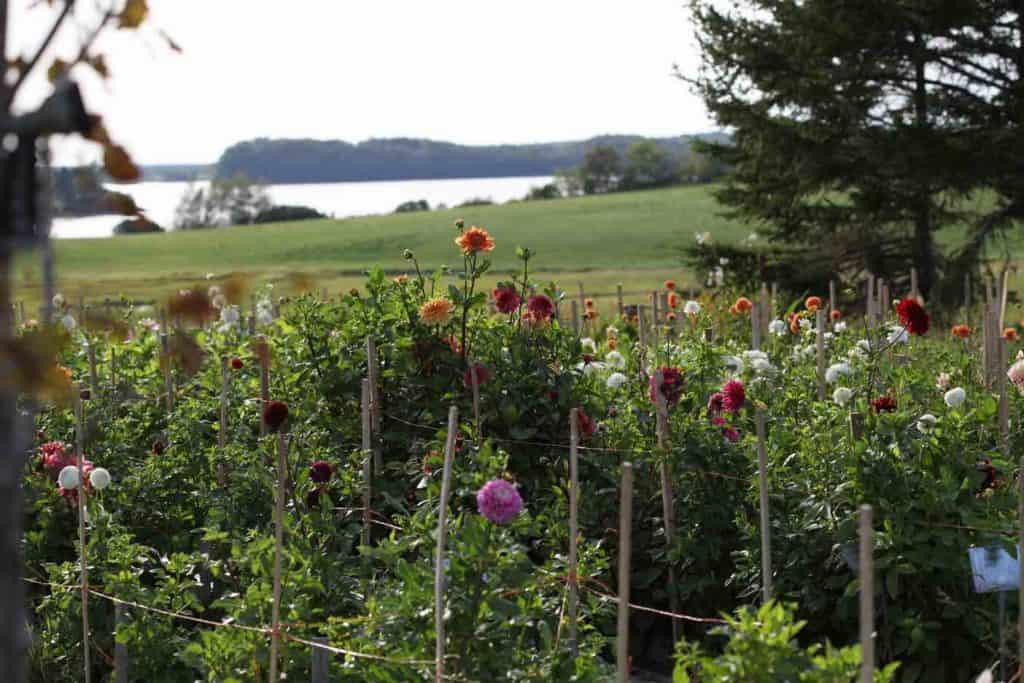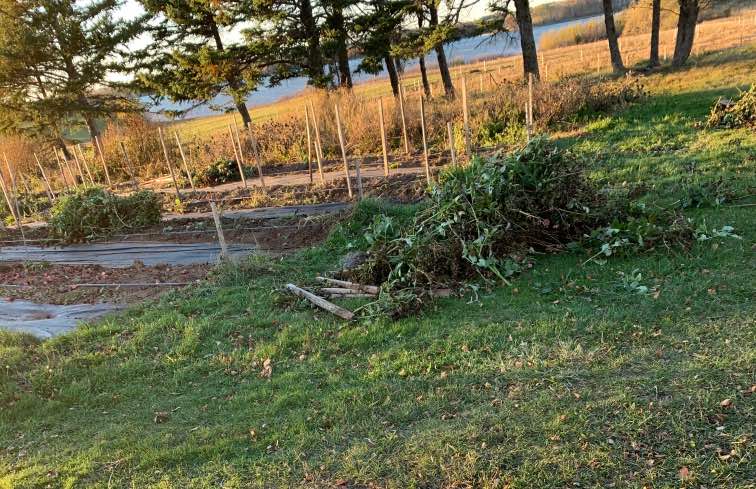 Once the dahlia tubers are dug up, take special care to ensure that they do not freeze.
Dahlia tubers can tolerate cool temperatures, but they will not tolerate freezing temperatures. Freezing temperatures will cause damage to dahlia tubers and they will rot.
Keeping dahlia tubers in a cool location over winter can be beneficial, as it helps to keep them dormant . Some dahlia growers store their tubers in walk in coolers just for this purpose.
Kristine Albrecht a dahlia hybridizer in California, keeps her dahlia tubers stored in a cool shed over winter, with the air temperature regulated by an air conditioner and a coolbot.
We store our dahlia tubers in a cool unheated room in our home, which works out well for us.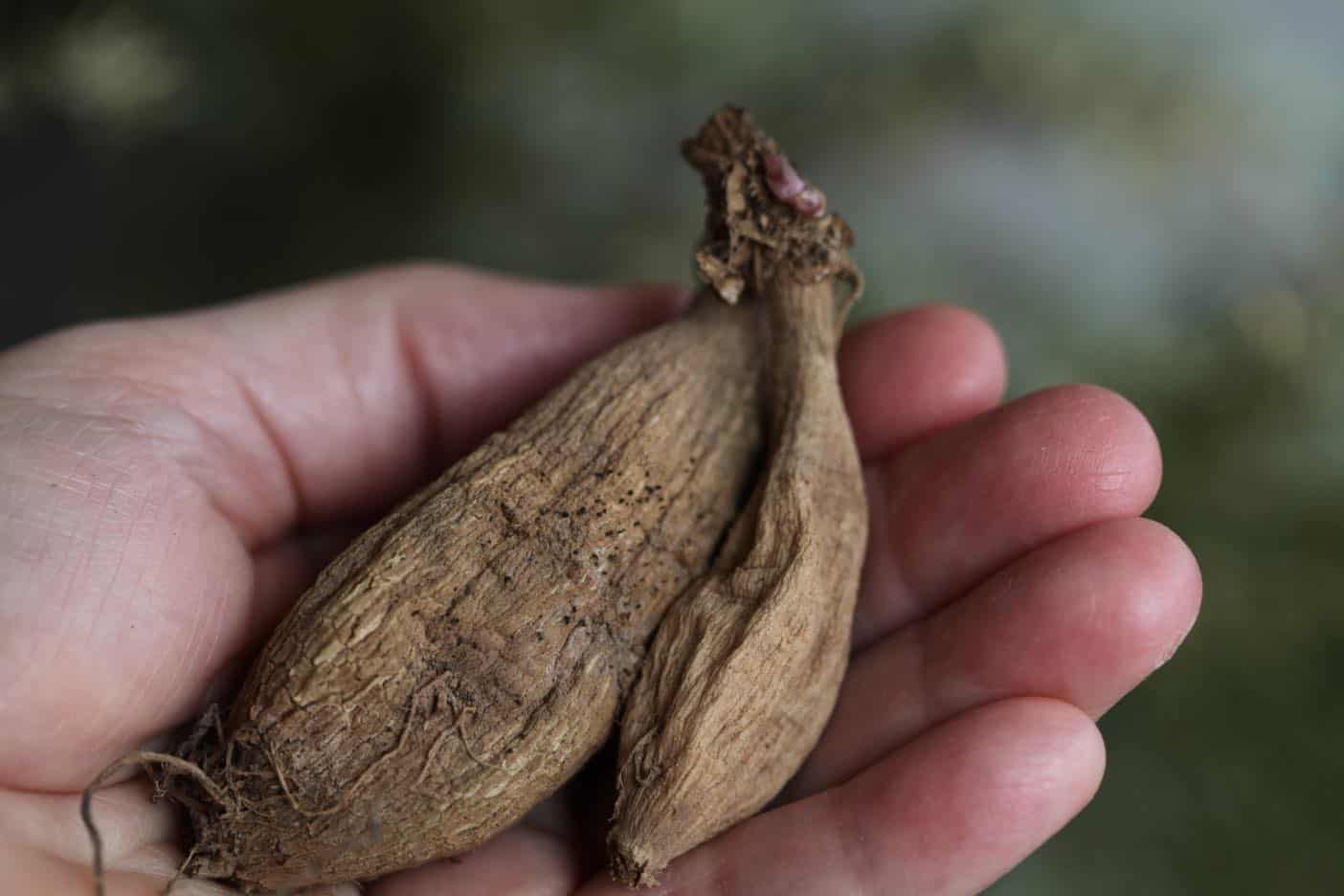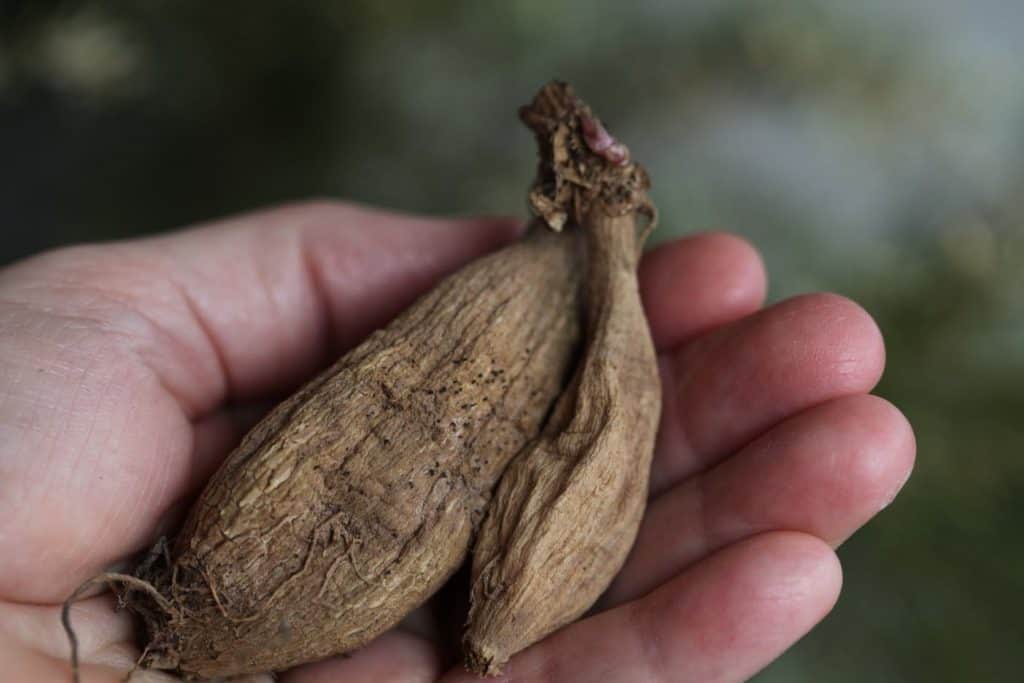 What Happens When Dahlia Tubers Are Exposed To Freezing Temperatures?
We learned the hard way about the vulnerability of dahlia tubers to freezing temperatures.
Our experience involved almost a whole field of tubers, which were left in an unheated building for about a week in late fall.
There were freezing temperatures at the time, however we had believed that the tubers would be protected because they were inside a building.
When we finally started to process those tubers for winter storage, we quickly realized that they were no longer viable. They were very pungent and had become soft to the touch. Sadly we lost all of these tubers.
It was an important lesson for us, and one that is very valuable to share. Do not allow your dahlia tubers to freeze, and don't expose them to freezing temperatures.
Can You Store Dahlias In The Refrigerator?
You could store a few dahlia tubers in the fridge, however it's important that they don't get too much moisture, as this may predispose them to rot.
Once you start to accumulate dahlia tubers, they will quickly outgrow the space in your fridge, and you will require another set up.
At What Temperature Should Dahlia Tubers Be Stored?
There is no set temperature at which dahlia tubers should be stored. The main idea is to keep them cool so that they will remain dormant. Once they warm up, the dahlia eyes start to sprout.
If the eyes start to sprout, it's still okay. Just try to keep them in a cool space and plant them out when it's the correct time for your zone.
What Is The Best Way To Store Dahlias Over Winter?
Dahlias are most often cleaned and processed before they are stored away for the winter.
Some dahlia growers do not process their tubers until late winter, when the eyes are more visible for dividing.
Here are a few different ways to store dahlia tubers over winter:
Store in containers filled with peat moss, covering all tubers.
Store in containers filled with sawdust or wood shavings, covering all tubers.
You can also store in containers with slightly moist vermiculite.
Another option is to wrap individual tubers in plastic wrap.
Or wrap tubers in newspaper, and place in a box with good air circulation.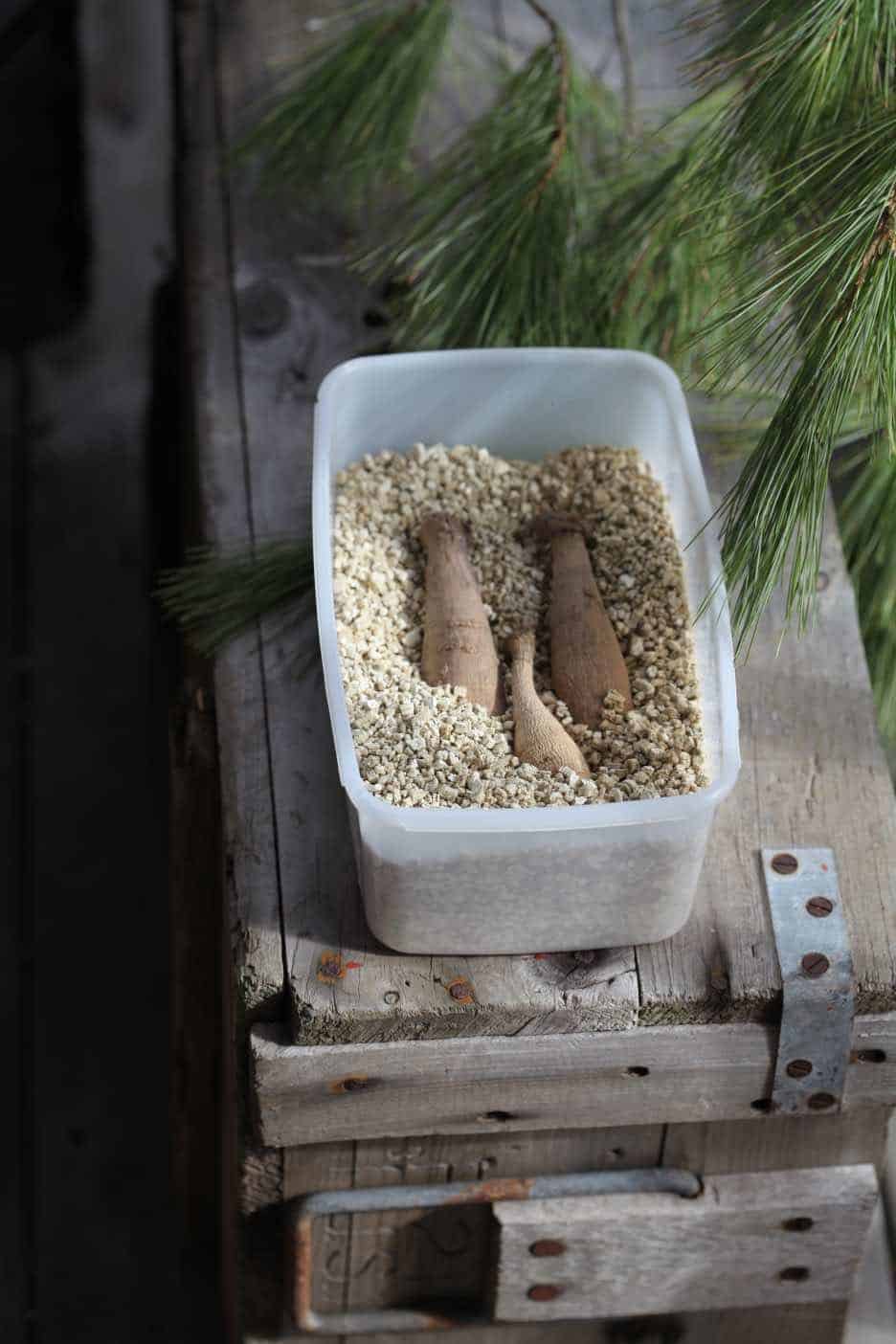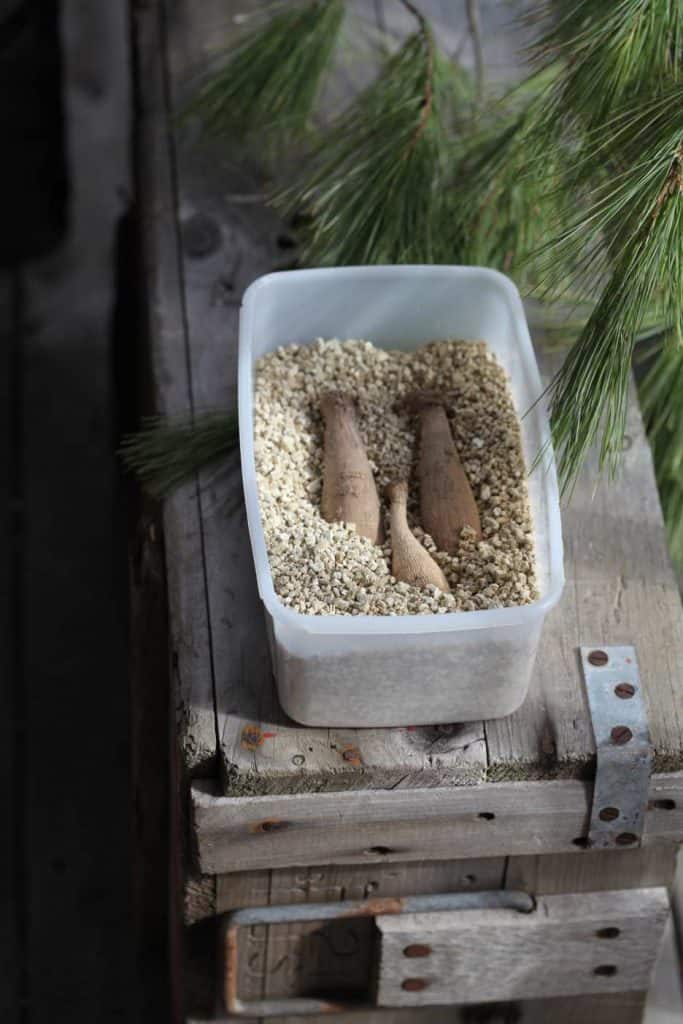 In most cases it is advisable to check on your tubers throughout the winter months. Checking on them can help to catch any problems early on that require attention.
Things like too much moisture in your containers can cause rot, so you may have to open up your lids for a short time to allow for some evaporation.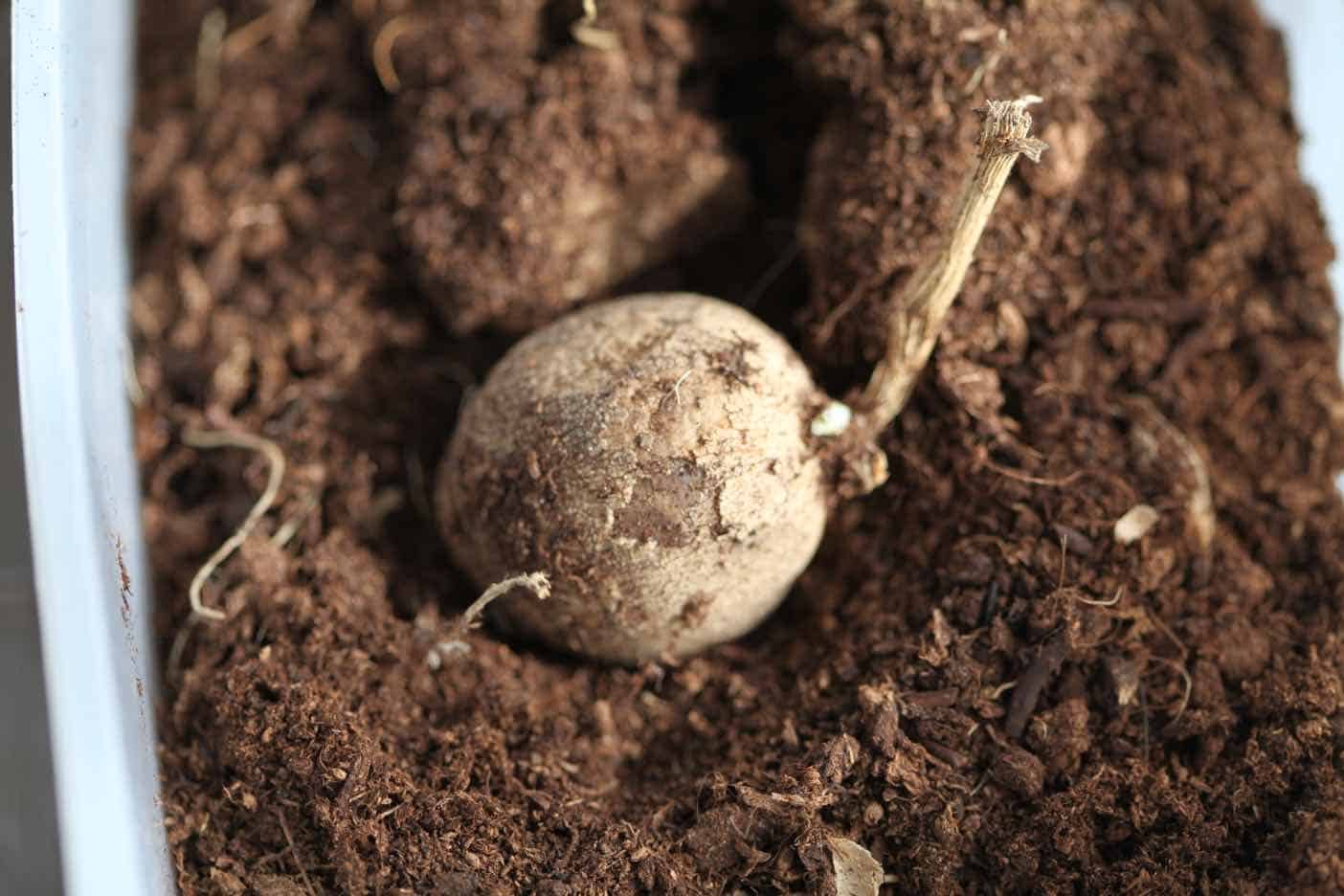 If your medium is too dry you may notice some shrivelling of the tubers, which is an indication that they need more moisture. You can then add a small amount of moisture to the container.
If you notice any rotten tubers you can remove them. This is a common occurrence. Removing the rotten tubers will help prevent spread to the healthy ones.
How Do You Store Dahlias In Plastic Wrap Over Winter?
We have successfully stored our dahlia tubers in plastic wrap for the last three years.
Although the use of plastic is not an ideal concept, it has been the method of storage that has worked best for us.
The process for rolling in plastic wrap: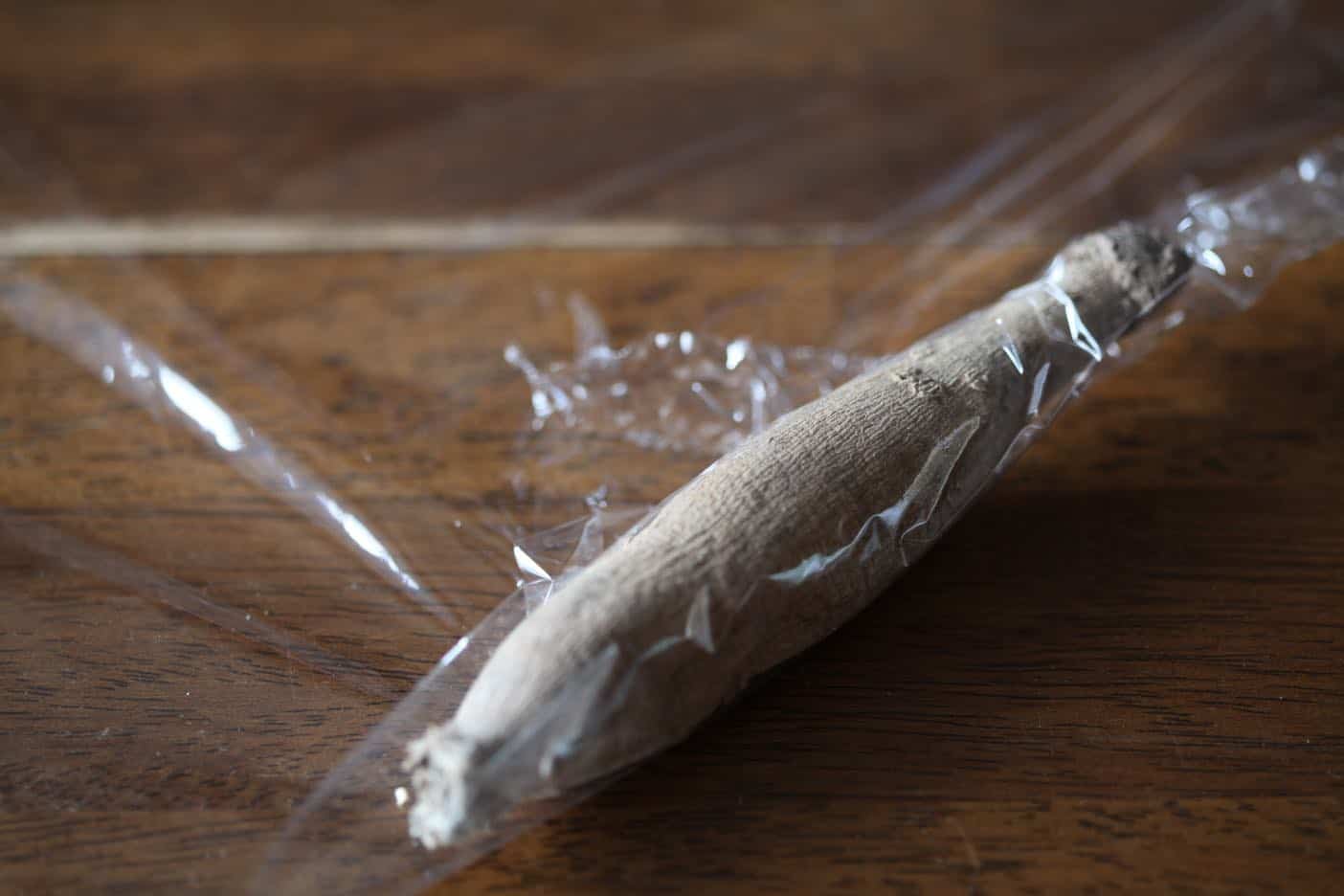 Take a piece of plastic wrap approximately one foot in length.
Starting on one edge, place a dahlia tuber on the plastic and roll the plastic over it, completely enclosing the tuber.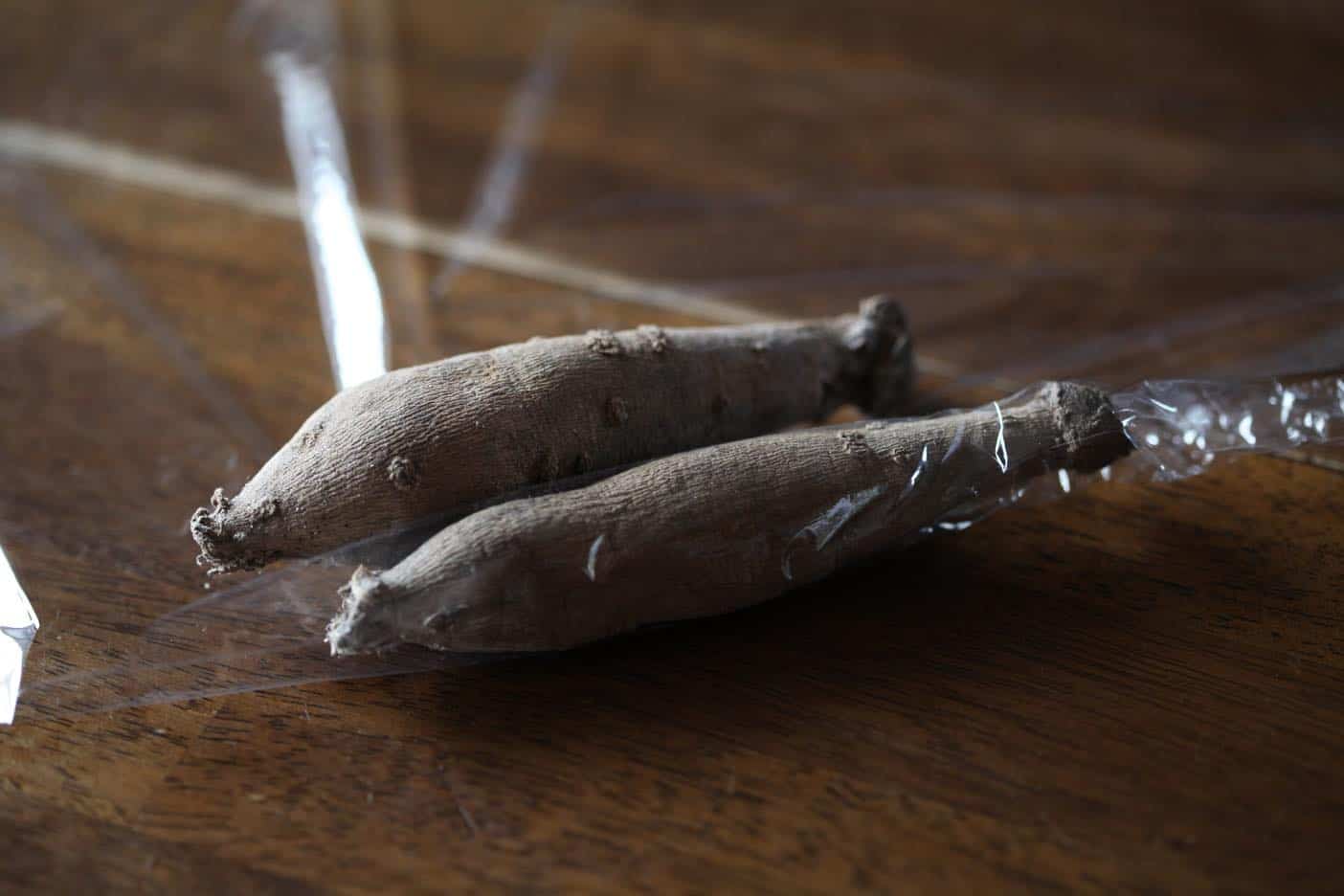 Then take another tuber and place it beside the first tuber on the plastic. Now roll the second tuber in the plastic.
Each tuber is individually rolled in the plastic wrap using this technique. There should be no physical contact between the tubers.
Keep rolling tubers until your piece of wrap is full, then start over with the next set of tubers.
The plastic wrap helps to protect the tubers from rot, in case one of them goes bad. It also helps to keep the tubers from drying out, and maintains a level of moisture that the tuber requires.
It really does work, and we've had good success using this system.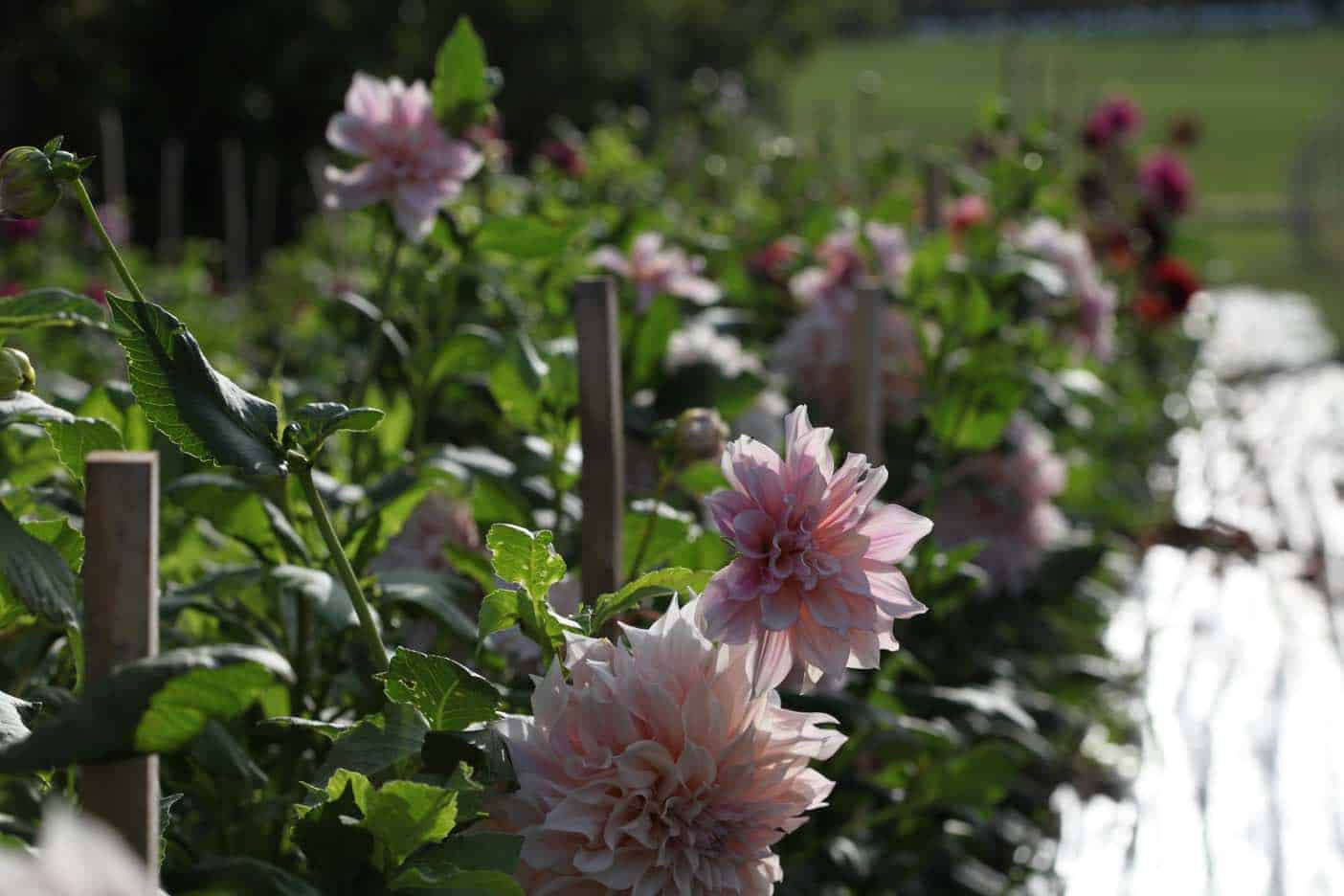 When To Bring Dahlias Out Of Storage
We bring our dahlia tubers out of storage just before we are ready to plant. We process our tubers before they go into storage, so when the time comes to plant they are all ready to go.
If you are planting your tubers directly into the garden, the date for planting is dependent on your planting zone. You should wait until all chances of frost has passed.
Some dahlia growers plant tubers early in pots to give them a head start, or to propagate from the early growth. These tubers are brought out of storage in late winter or early spring, and planted in the pots. They are then planted out into the garden as plants, when the risk of all frost has passed.
I hope you have found some helpful tips on how to store dahlias over winter. If you have any questions or comments I would love to hear from you!
PIN IT FOR LATER!