Last updated on February 17th, 2023 at 05:15 pm
Every year at Christmas our father made a cassava pie. It was always something we cherished, even as young children. We knew that this was a special tradition from our Bermudian roots. Learn how to make a cassava pie, the Bermudian way.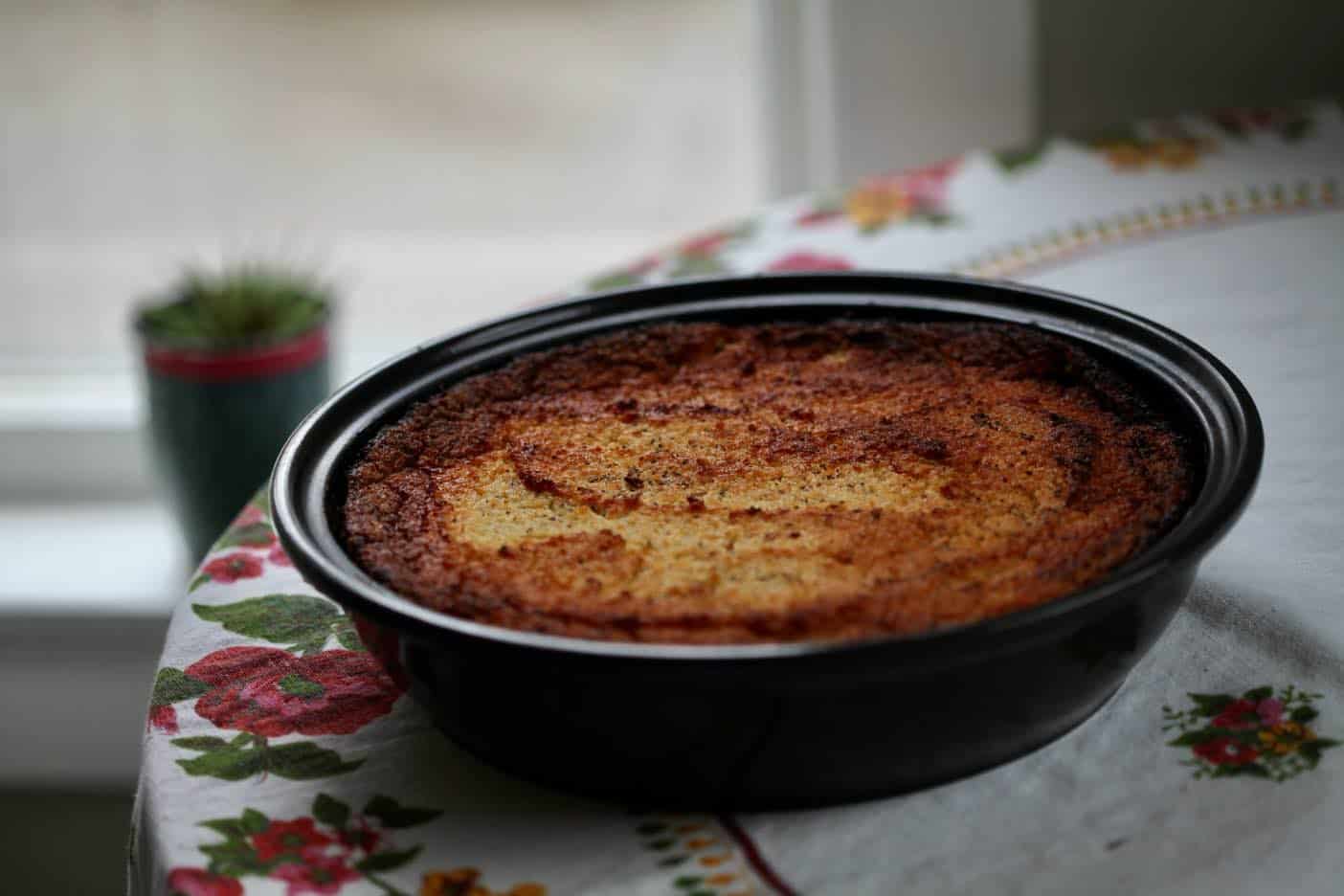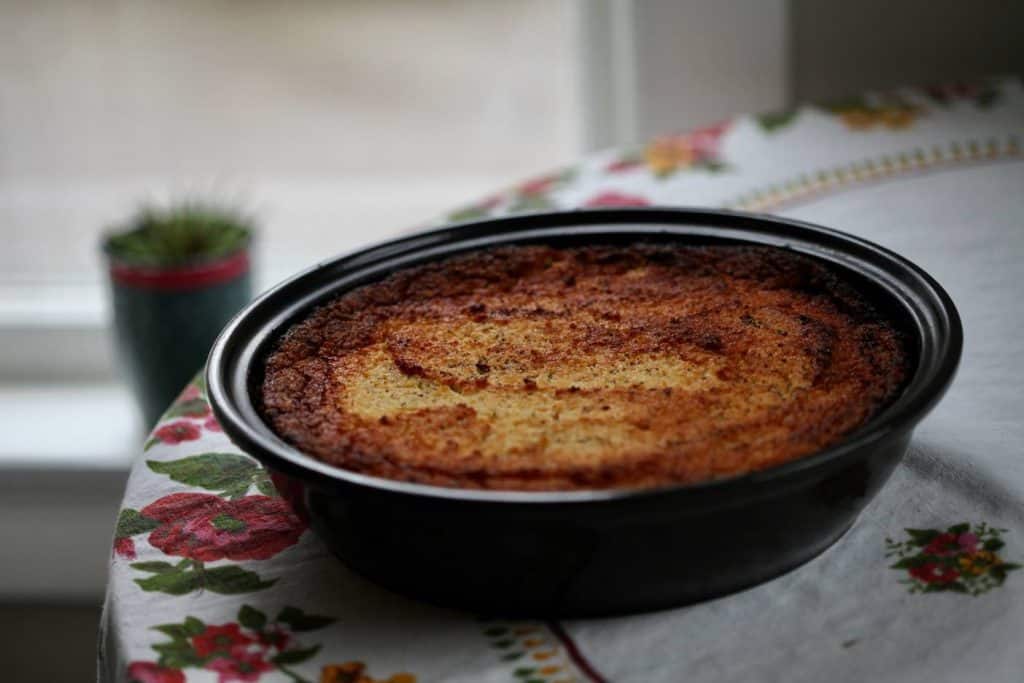 When I was a young child, our family moved from Bermuda to Newfoundland, Canada. We have roots in both countries, and our parents made sure that we enjoyed the cuisine from each culture.
Our father was especially proud to share his Bermudian traditions, one of which was his cherished Cassava pie, which is made from the cassava root. He made it only twice a year, at Christmas and Easter.
It's mainly a Christmas tradition, but for us it meant a special food for special occasions.
What Is Cassava?
Cassava is a starchy root vegetable used in Southern American and Caribbean cuisines.
It is often ground into a flour from which different dishes are made, such as bread, pies or cakes.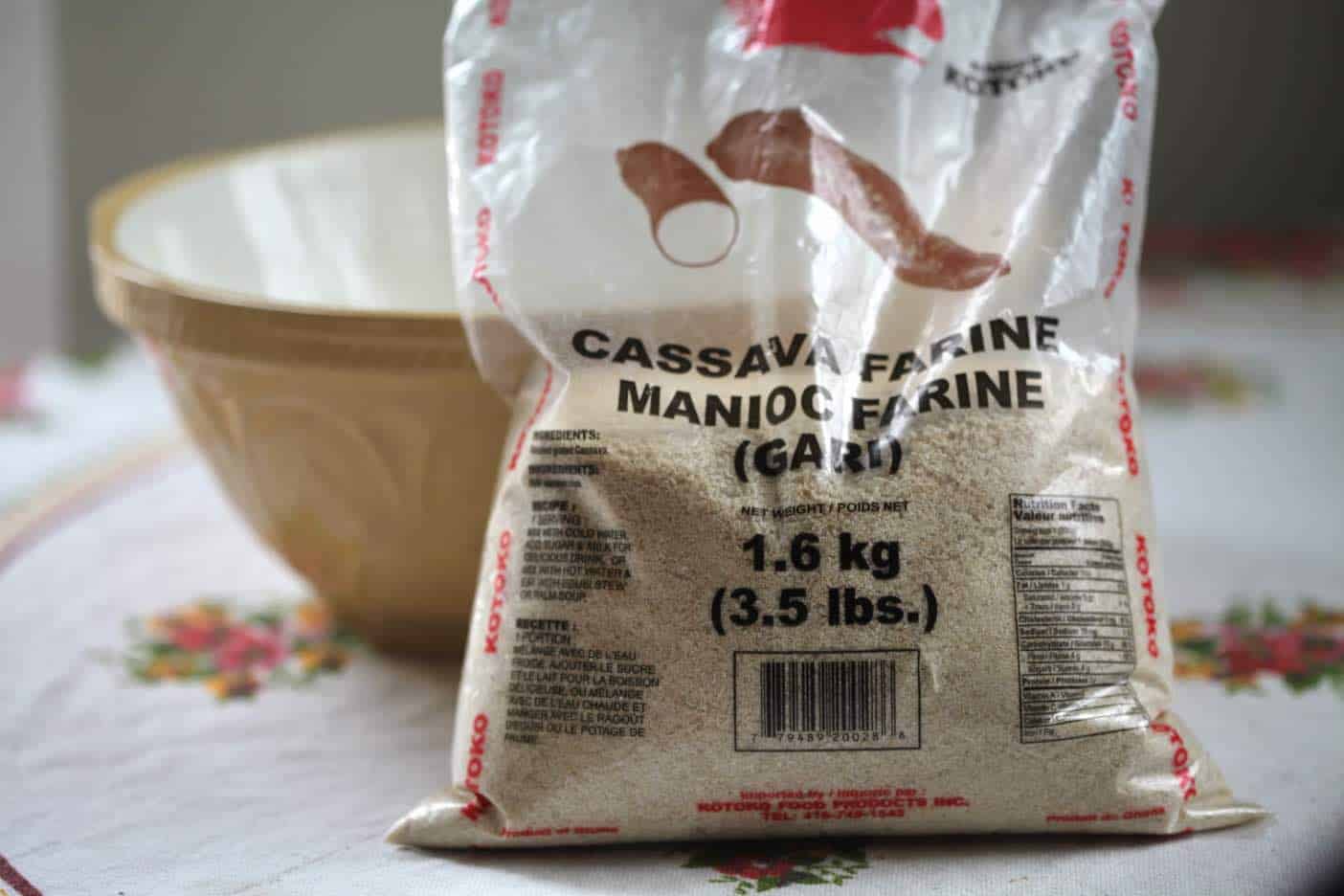 Some Important Facts To Know About Cassava
Do Not Eat Cassava In The Raw Form
Cassava , also known as farine and yuca, comes from the cassava root.
The skin of the root is poisonous, and cassava should never be eaten raw.
In the raw form it is poisonous.
There are two types of cassava, a bitter type and a sweet type. Both types will need processing to remove the poisonous substance in the roots, before the cassava can be used in cooking.
The poisonous substance in the roots is called hydrocyanic acid.
In order to remove this substance from the farine, it must first be cooked or roasted. Soaking also helps to remove the hydrocyanic acid from the farine. Cooking eliminates this substance and makes the cassava safe to consume once cooked.
The farine we used in our cassava pie this Easter was purchased in an already roasted and grated state, and was ready to use right out of the bag.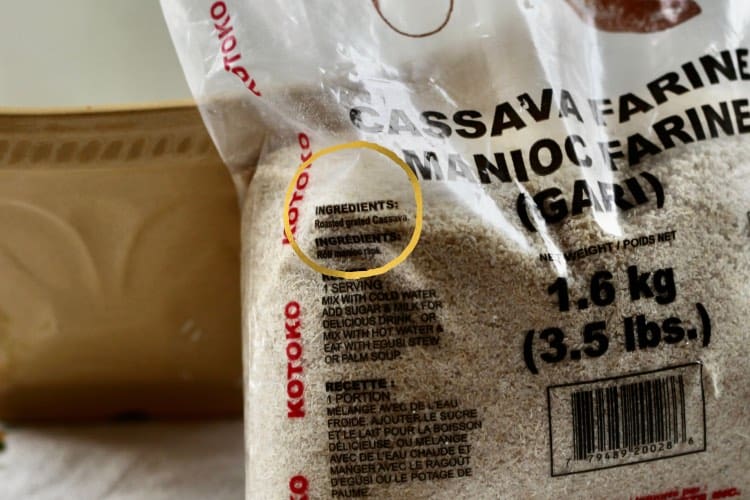 Cassava Pie For Christmas- A Bermudian Tradition
For Christmas, this special dish became a beloved tradition for our family. Our father would make cassava pie every Christmas eve, just as the children headed to bed to wait for Santa.
He would stay up all night preparing and baking. This special pie was his gift to us.
The wonderful smell of nutmeg and spice in the air is part of that special memory.
Although we were far from Bermuda, this pie made us feel special, continuing a tradition that was unique to our family roots. Traditionally this pie has been part of Bermuda cuisine since the 1600's.
When we shared it with friends, it was always so interesting. No one that we knew had ever tasted cassava until they had it at our house.
Cassava Pie Has A Unique Flavour
Cassava pie is an interesting dish. It is sweet like a dessert, yet filled with a layer of meat.
It is served as a side dish, rather than a main meal.
Our father always said, "some will love it and some will not". From other writings on this topic, it seems many others have said the same thing.
This proved to be true for just about everyone who tasted it. They either loved it a lot, or did not like it at all.
If someone refused it, that was always okay, as it meant that we had more on the plate to be eaten later!
This is one of those dishes that goes deeper than the food itself. It's mixed with the memories of childhood, special occasions, and happy gatherings with family and friends.
Our dad is no longer with us. He has however passed on his tradition to all of his children.
Cassava Pie Recipes
As it turns out, there are a number of different recipes available for cassava pie. Each family follows their own recipe for this dish, although the ingredients are essentially the same.
Our father has written his cassava pie recipe for us, in his own handwriting. I love how he did this, and I am amazed by the amount of ingredients on his recipe card. He always liked to cook in large amounts :).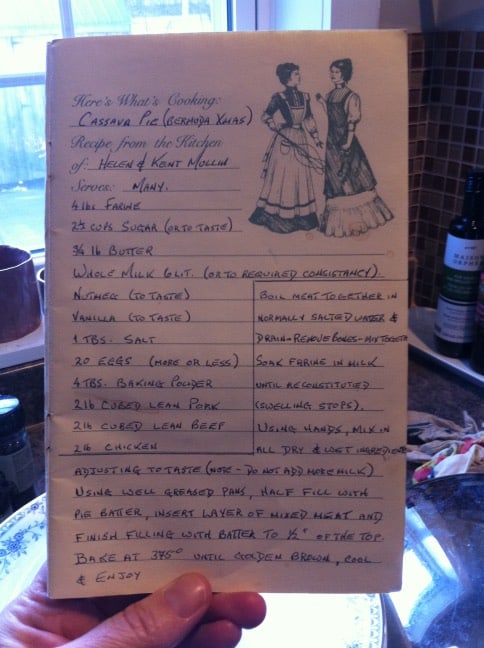 We scaled down the recipe to make it a bit easier.
We continue to make this Bermudian dish on special occasions, and it always connects us to our dad and our Bermudian roots.
Nutritional Value Of Cassava
Cassava is considered to be a starchy vegetable high in protein, carbohydrates, and calories. It is also rich in dietary fibre.
You will find the nutrient value of cassava here.
How To Make Cassava Pie
The original recipe from my dad called for lean pork, lean beef, and chicken.
We are going to use chicken in this cassava pie recipe, as this is what we use most often.
Boil the chicken until cooked. Cube the meat, and save some chicken stock to add to the cassava (optional).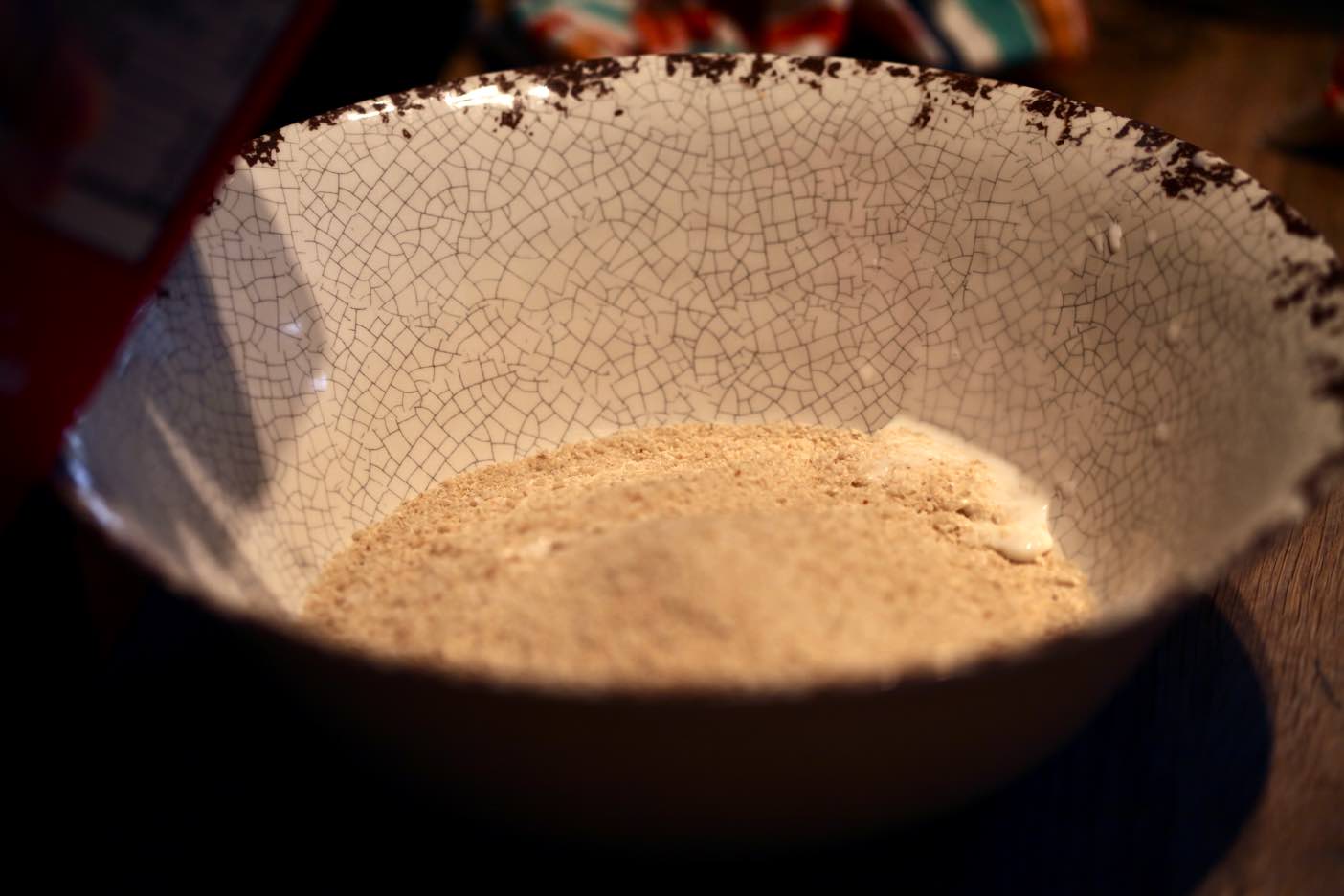 Place your farine flour in a mixing bowl.
Add milk and soak the farine until reconstituted, and the mixture stops swelling. We added a bit of chicken stock to the mixture as well. We just poured a bit in, and did not measure.
Next add the sugar, butter, eggs, and nutmeg.
It takes a bit of effort to mix this all together. The recipe calls for "using your hands" to mix all dry and wet ingredients together. I remember my dad doing it this way.
We used a spoon!
Now it's time to place a layer of cassava in your baking dish.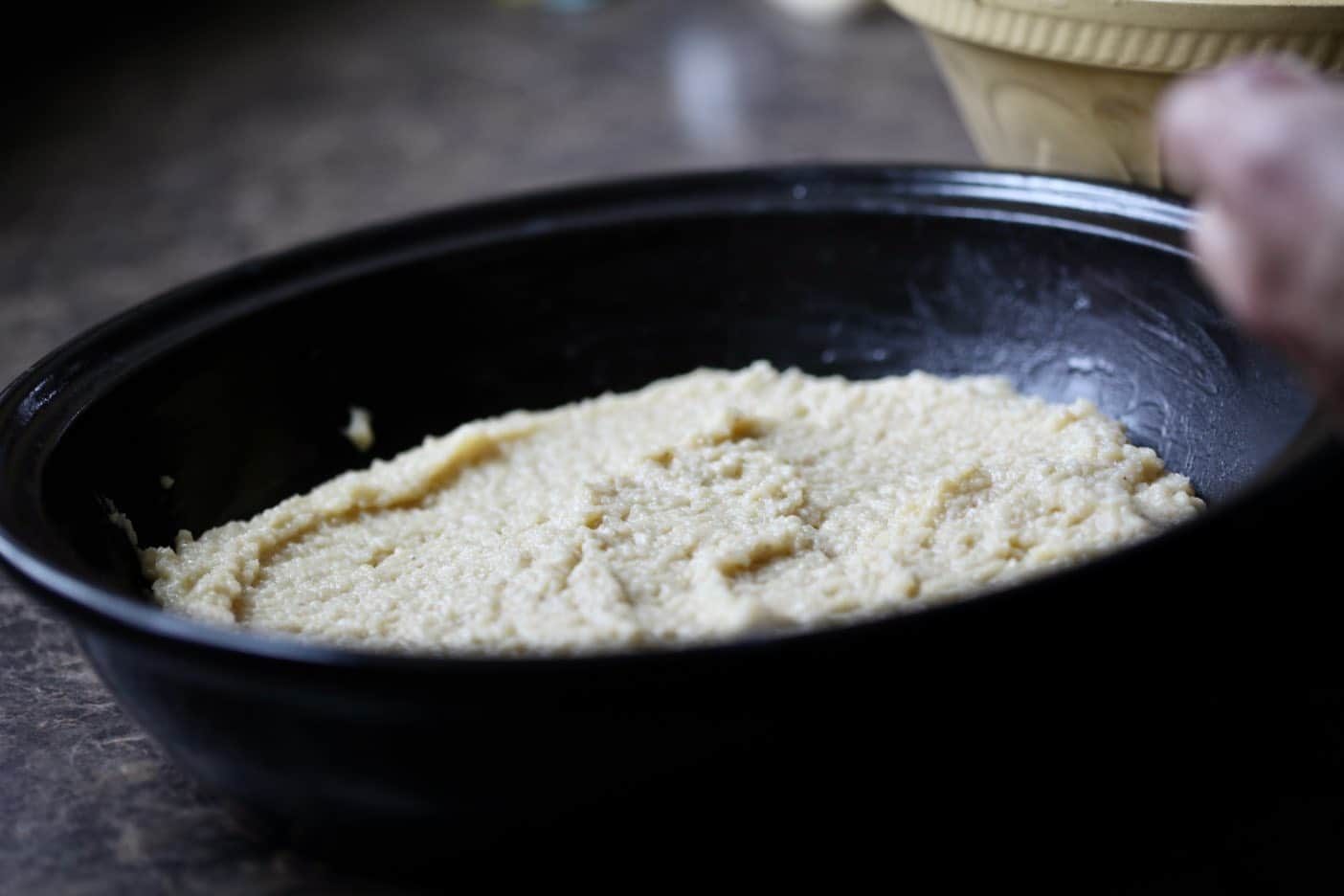 Add a layer of chicken, cubed and bite sized.
Now add the rest of the cassava for the top layer.
Bake at 375 degrees until golden brown.
Time to serve it up.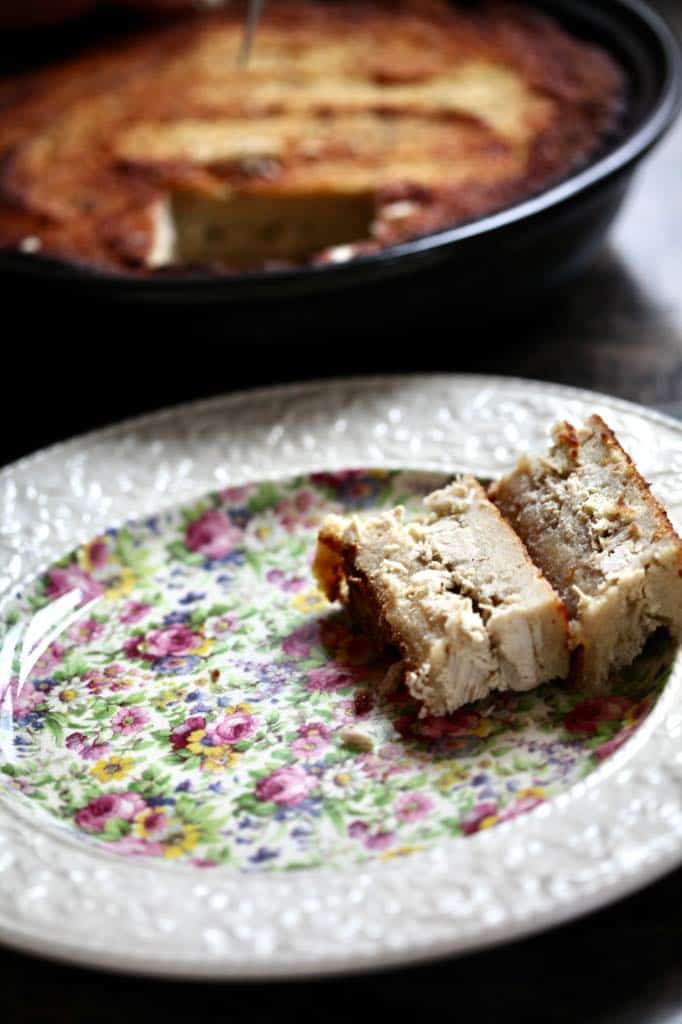 If you ever get a chance to taste cassava pie, I would highly recommend it.
Many may like it, and some may not. Rooted in our family's Bermudian tradition, it is sure to make an impression, one way or another!
Other Christmas Recipes You May Like:
PIN IT FOR LATER!
How To Make Cassava Pie- A Bermudian Tradition
Total Time:
1 hour
30 minutes
A traditional Bermudian Christmas side dish, cassava pie has been eaten for many generations by Bermudians, and is considered an important part of the Christmas celebrations.
Ingredients
1.75 lbs of farine (we used about half the 3.5 lb bag)
2 to 3 cups of milk ( enough to reconstitute the farine)
add a bit of chicken stock from your chicken if you wish
1 cup of sugar
1 cup of butter
1 tsp vanilla
1 tsp nutmeg
1/2 tsp salt
5 eggs
1 tbsp baking powder
chicken cooked and cubed
Instructions
Boil your chicken until cooked
Let cool and cube the meat
Place your farine in a mixing bowl
Add milk and soak the farine until reconstituted
Add a small amout of chicken stock if you wish (optional)
Add sugar, butter, eggs, and nutmeg
Stir well
Add a layer of the mix to your greased baking dish
Add layer of chicken
Add top layer of cassava mixture
Bake at 375 degrees until golden brown
Nutrition Information:
Yield:

6 to 8
Serving Size:

1
Amount Per Serving:
Calories:

667
Total Fat:

44g
Saturated Fat:

25g
Trans Fat:

1g
Unsaturated Fat:

16g
Cholesterol:

284mg
Sodium:

945mg
Carbohydrates:

48g
Fiber:

0g
Sugar:

34g
Protein:

22g