Last updated on January 4th, 2023 at 12:24 am
Bring the outside in, and grow Wintergreen inside for the holidays. Wintergreen with it's large red berries can be grown indoors as a sweet little Christmas plant at this time of year. Learn how to grow wintergreen, and add this attractive berry laden plant to your holiday decor. Then in the spring, plant it back out into the garden.
This little plant is actually a hardy outdoor garden plant.
It tolerates being indoors in the winter, because it is in a dormant state. When it starts to wake up and grow in the spring, then it's time to get it back outside into the garden.
It can only tolerate tap water for so long, and it's more beneficial for it to be planted in the garden.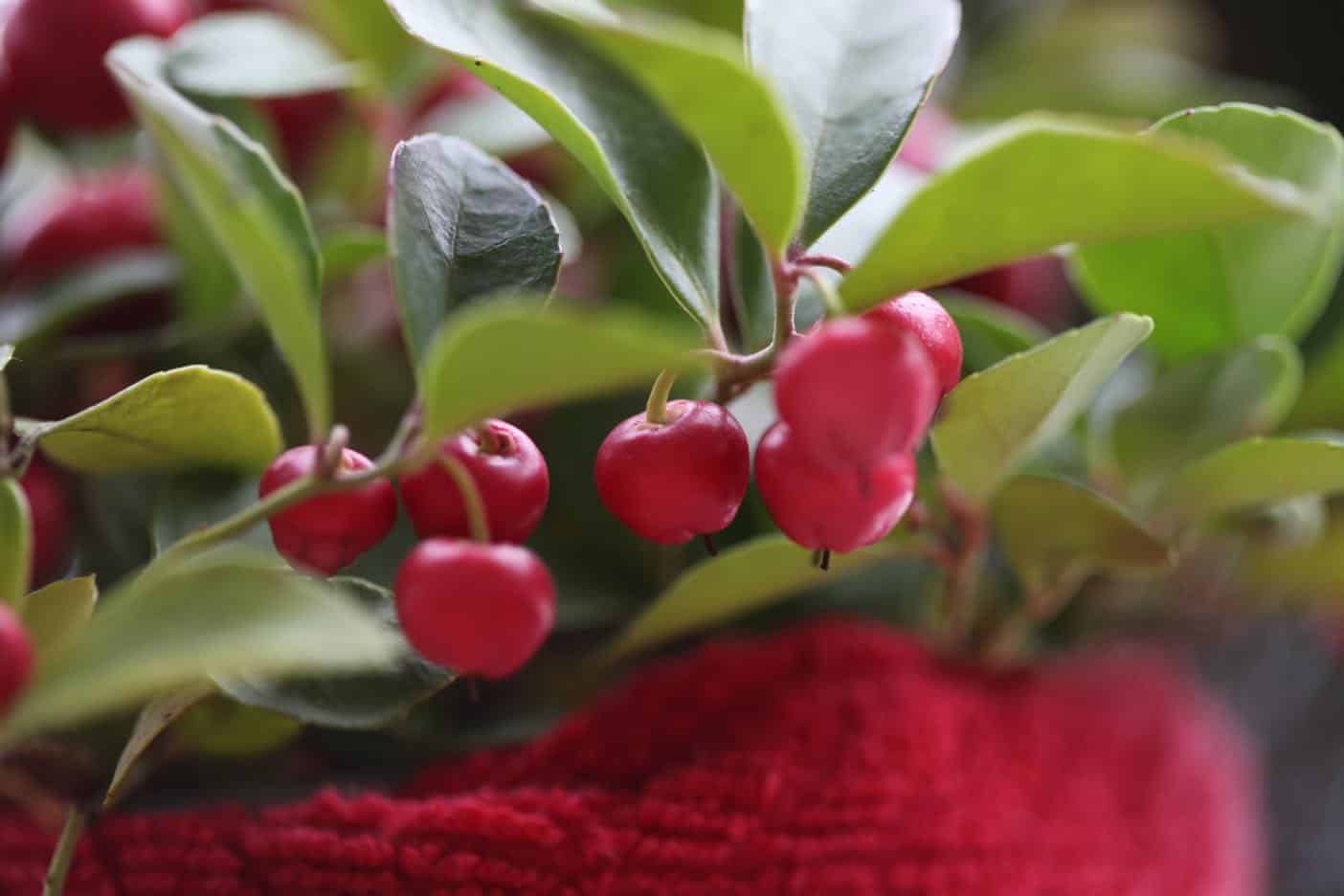 What Is Wintergreen?
Wintergreen is a small native evergreen plant. It is native to north eastern North America.
Wintergreen has a very attractive appearance, with it's glossy dark green leaves, and large rosy red berries. The green oval leaves turn from green to a reddish bronze colour in the fall.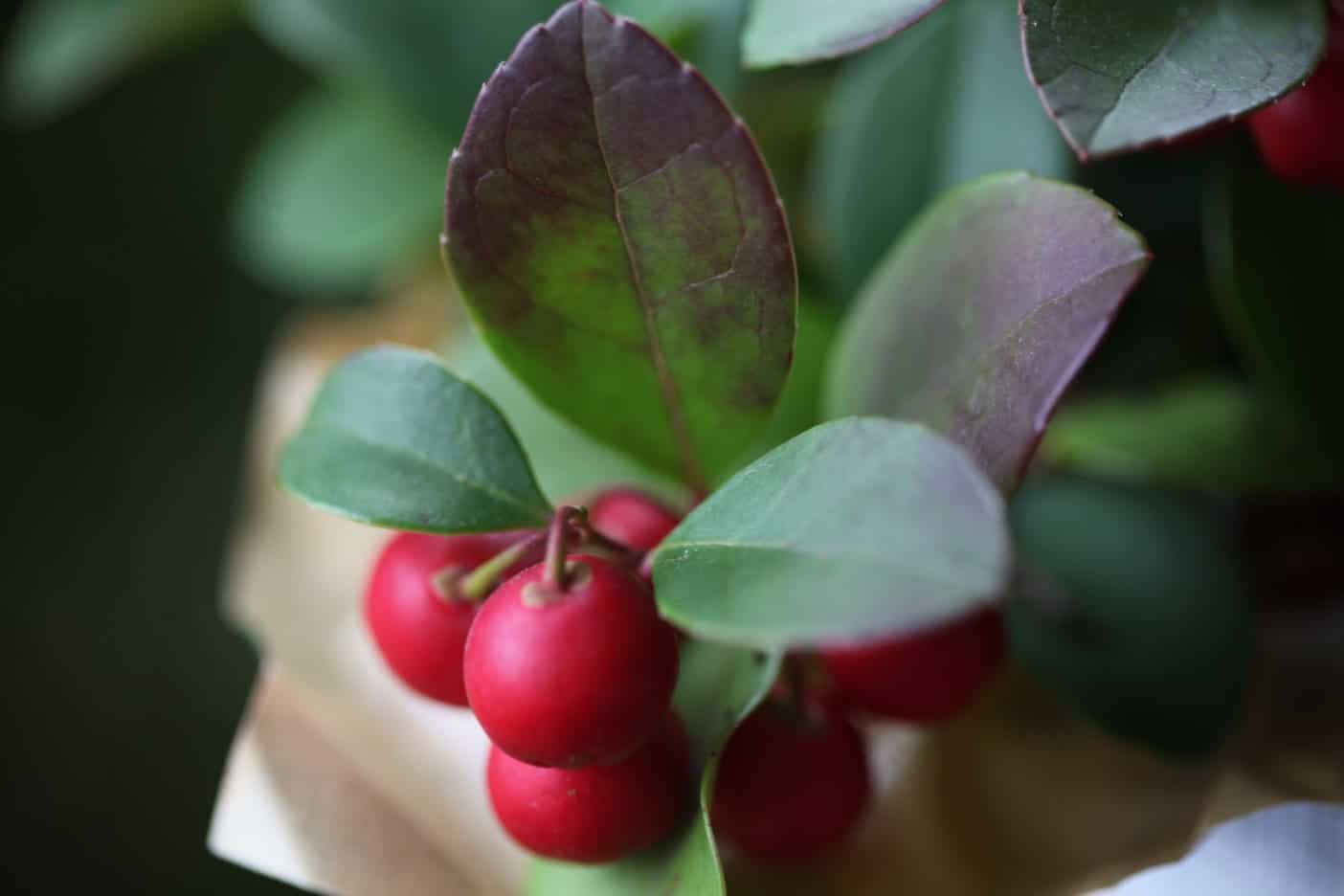 Wintergreen belongs to the genus Gaultheria, of which there are over 135 species. This plant is a member of the heath family, or family Ericaceae
The species name for this particular plant is Gaultheria Procumbens. American wintergreen is a common name for Gaultheria Procumbens.
It is also known as checkerberry, boxberry, eastern teaberry plant, spiceberry, and deerberry to name a few, and goes by many other common names as well.
The plant spreads via shallow underground rhizomes, which are essentially underground stems.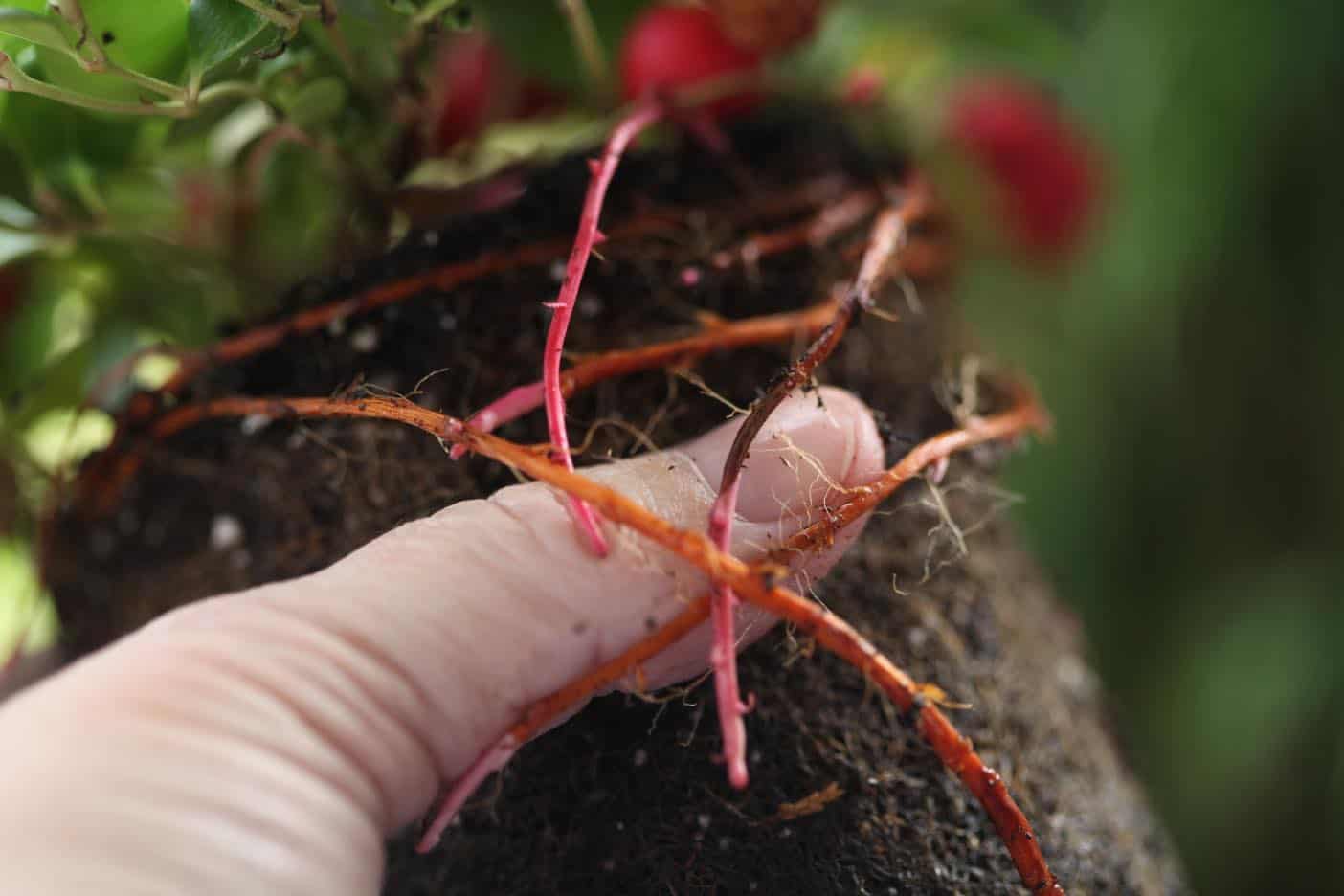 Wintergreen forms a mass of green leaves which makes it a wonderful ground cover. The red berries in fall are an added bonus, which has made it appealing as a holiday plant.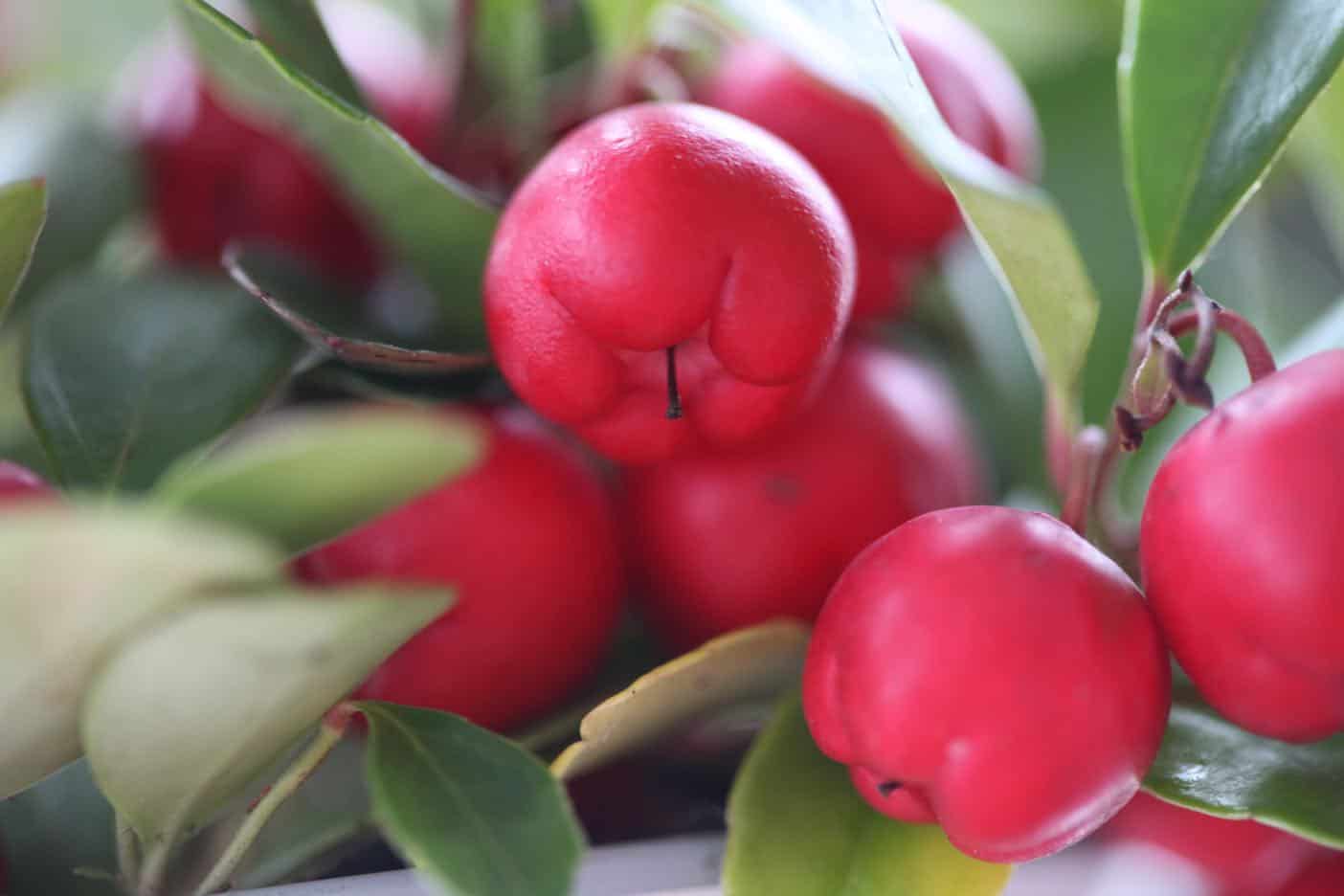 Wintergreen Oil
The wintergreen plant is the source of the original wintergreen minty flavouring, as in wintergreen gum and mints, and many are familiar with the spicy taste of wintergreen in these products.
These days however, wintergreen flavour is simulated, and wintergreen plants are no longer a source for this strong minty taste.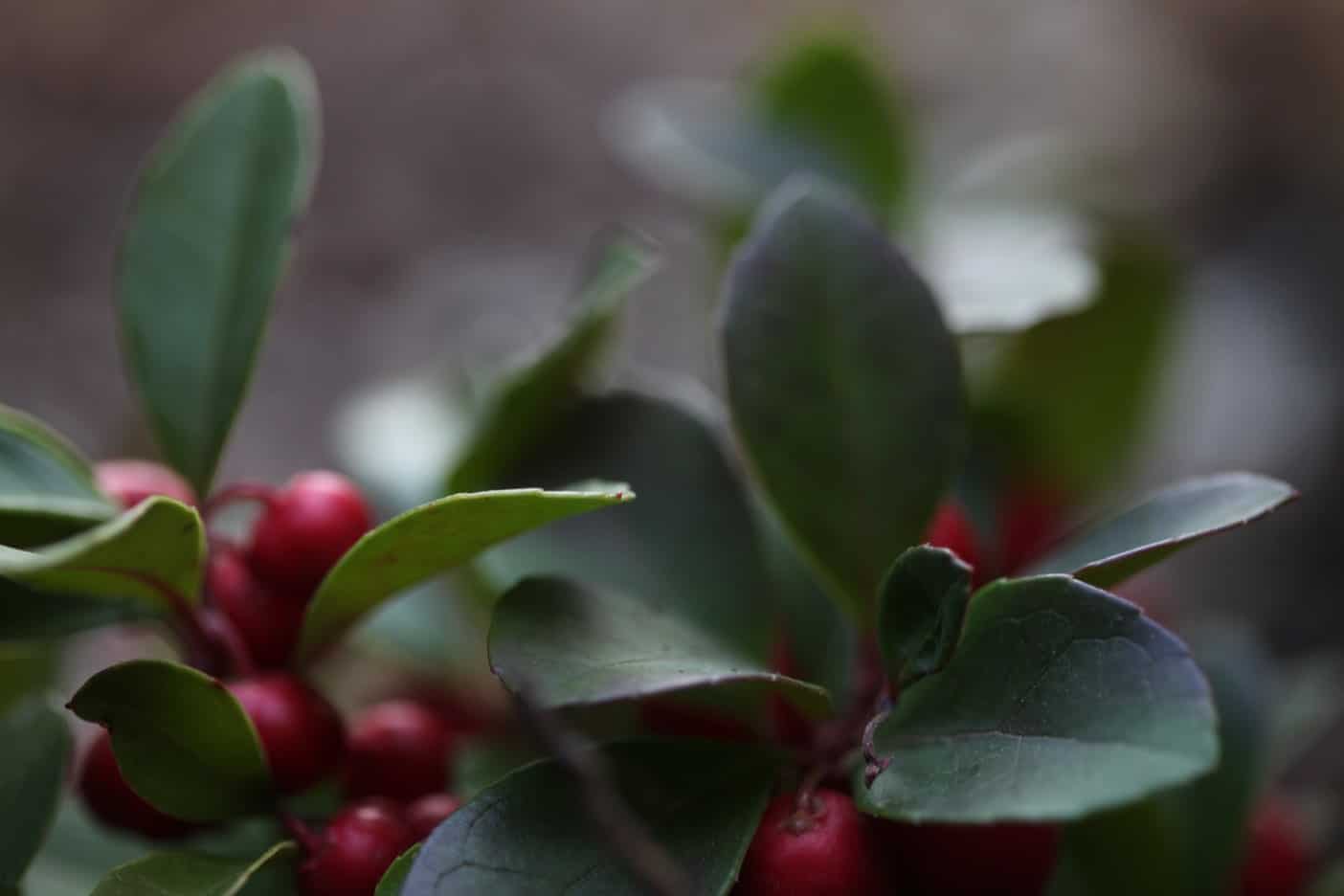 It is the wintergreen leaves that produce the wintergreen oil. If you take a leaf from the wintergreen plant and break it apart, you can smell the intense wintergreen aroma coming from the oils in the leaf.
The oil contains a substance called methyl salicylate, which is similar to the substance found in aspirin (acetylsalicylic acid).
Wintergreen has been studied for it's medicinal properties and it's use as a natural aspirin alternative.
The plant has also been used traditionally by Native Americans for medicinal reasons.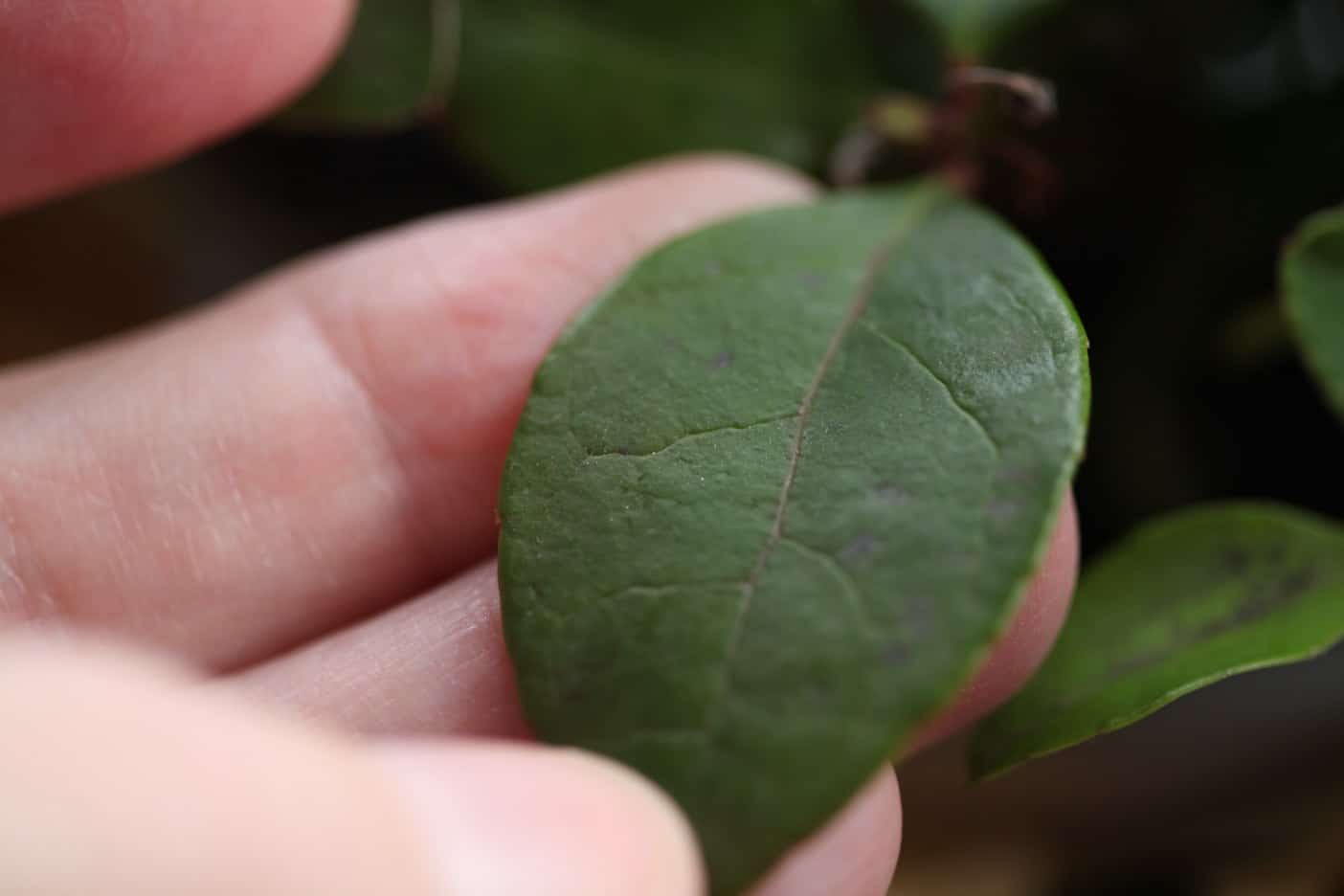 Use Caution With Wintergreen Oil
The leaves have been used to make wintergreen tea.
It's important to be aware however, that wintergreen oil is known to be toxic in certain amounts.
Wintergreen essential oil is quite potent. The methyl salicylate can be toxic when ingested or when applied topically in larger than recommended dosages.
For this reason, one should use caution when using wintergreen oil.
I purchased a small potted wintergreen plant this Christmas.
The tag on the plant warned not to consume the plant, stating that is was just for decorative purposes.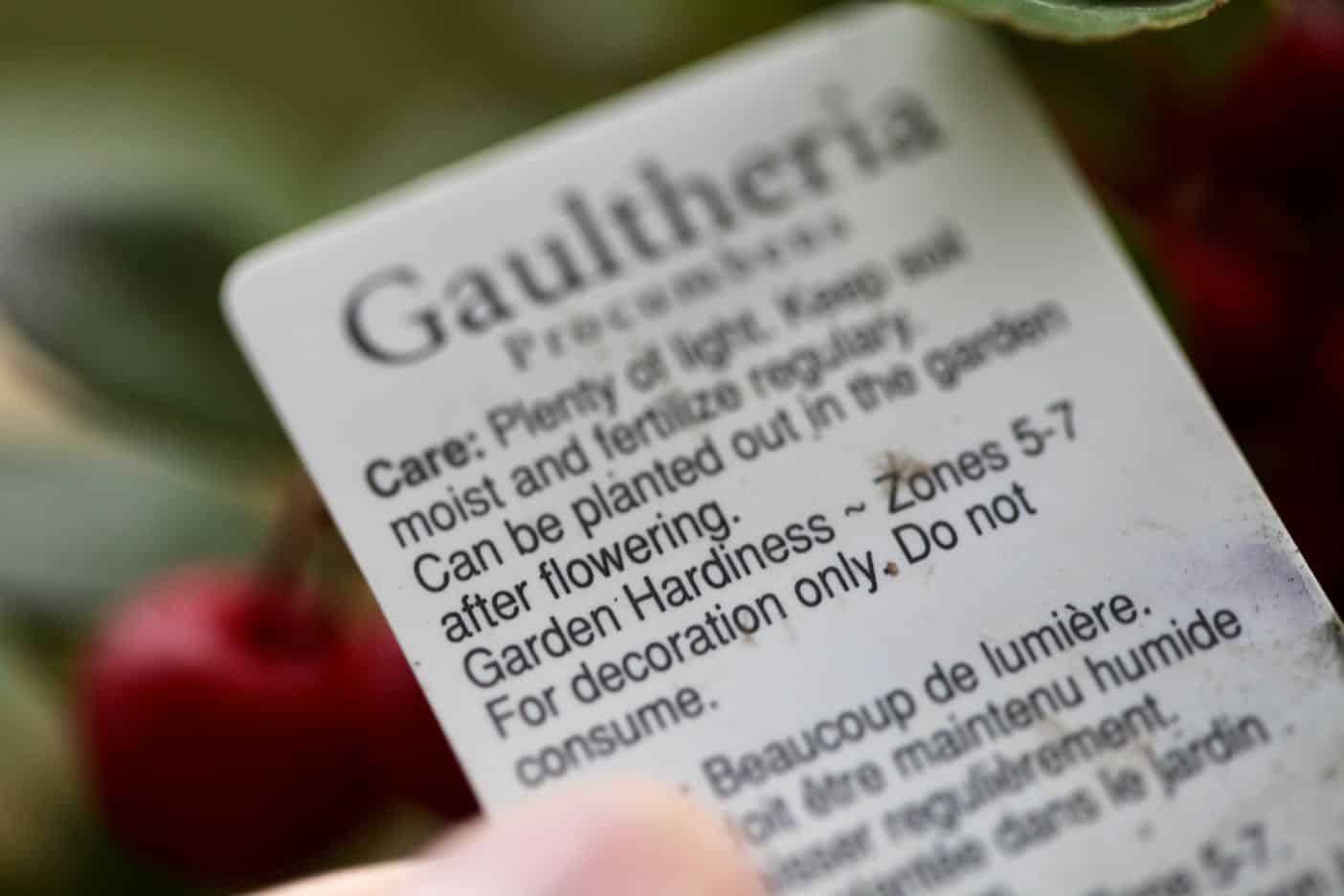 I will be following this direction, as it is not exactly clear on how much can be used before there is a risk.
So my wintergreen plant will not be used for consumption, but rather to be enjoyed for it's adorable appearance.
The wintergreen plant is edible by some species of wildlife however, and the evergreen leaves can be a source of food for wildlife foraging in winter.
How Big Do Wintergreen Plants Get?
Wintergreen plants do not grow very tall, and are the perfect height to provide an attractive ground cover.
They are understory plants in the forest.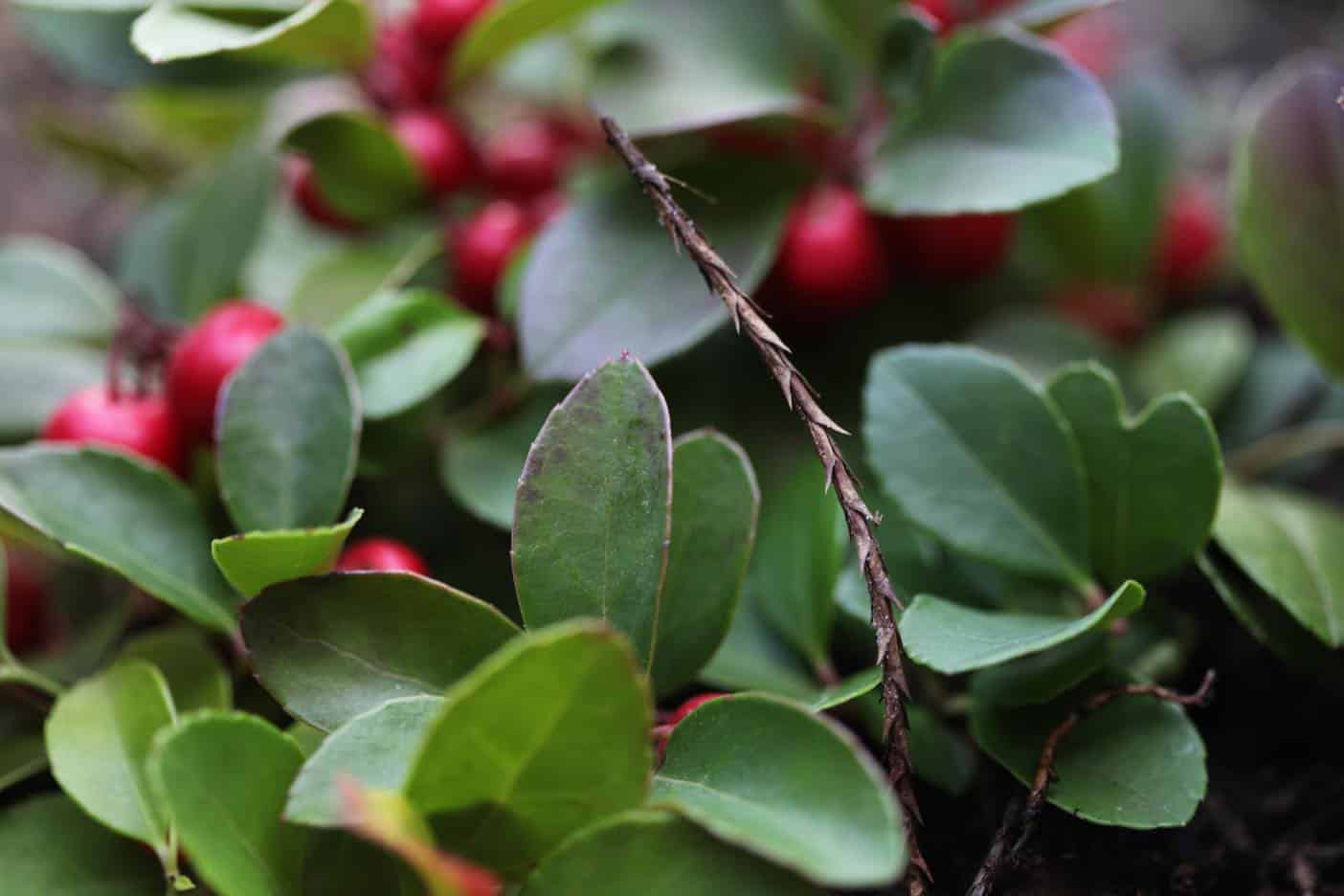 The maximum height of mature plants is approximately seven inches at maturity.
The plants will spread via shallow underground rhizomes into creeping mounds, with a maximum width of about two to three feet.
The mounds are not thick like some ground covers, and rather shrublike.
Wintergreen is a slow growing evergreen shrub, and grows only a couple of inches per year.
Is Wintergreen An Outdoor Plant?
Wintergreen is an outdoor plant, that has become popular as an indoor plant for the holidays.
It is a mounding ground cover which spreads fairly wide, and requires acidic soil, so in reality it is best grown in the garden in the long term.
Can I Grow Wintergreen Indoors?
Wintergreen can be grown for a short time indoors.
After displaying it indoors during the holiday season, continue to care for the plant by giving it regular waterings and keeping it warm until you can get it back outside again.
It does quite well indoors for the holiday season, and will stay alive and healthy for a while, however it is best for the plant to get it back outside into the garden when the spring rolls around.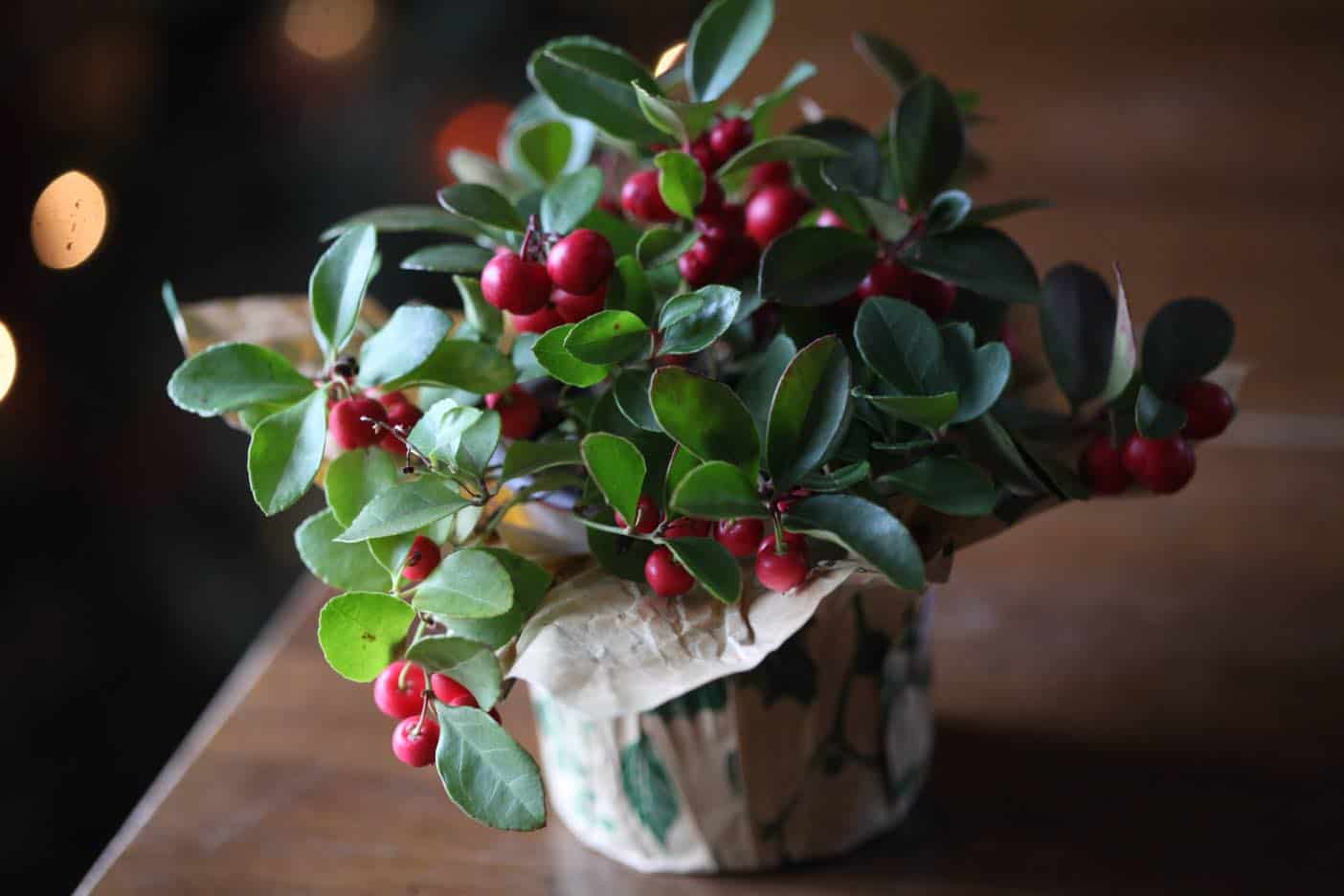 Is Wintergreen Hard To Grow?
Wintergreen is a hardy low growing evergreen ground cover that is fairly easy to care for.
It is easy to grow if given the right care.
It's natural native habitat is the forest floor, where it grows in filtered sunlight in an acidic soil with high organic matter.
It will grow best if provided with a similar habitat, resulting in a happy evergreen planting.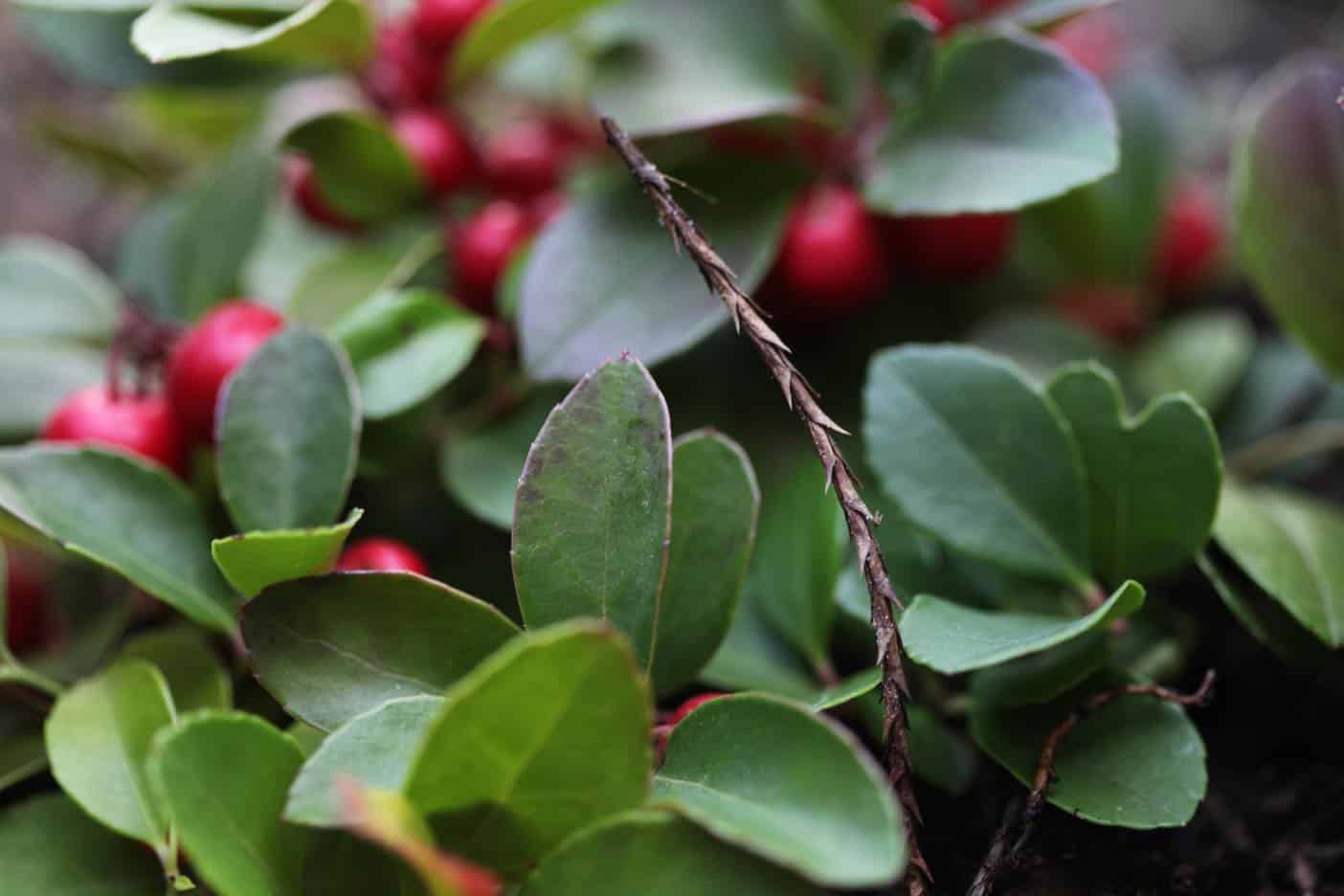 How To Grow Wintergreen
Here are some of the care requirements for wintergreen.
Light Requirements
Wintergreen grows best in partial shade with filtered sunlight.
It does not tolerate full sun, as strong sunlight may cause some burning to the leaves.
This plant will grow in deeper shade, however It will do best in an area where it gets some sun for flower and berry formation.
It most likely will not produce berries in a full shade location.
My wintergreen will be planted in an area where we get morning sun, and mid afternoon shade.
I love the look of the berries and want to ensure enough light for berry production.
Water Requirements
Regular watering is best for wintergreen plants, to maintain their berry production, and in general for good overall plant health.
Soil Requirements
Wintergreen grows well in a well drained acidic soil, with a ph of 4.5 to 6.5.
It does well in a high organic soil, although does not require fertilization, and it will tolerate infertile soils.
Growing Zone
Hardiness zone for winter green is USDA zones 5 to 7.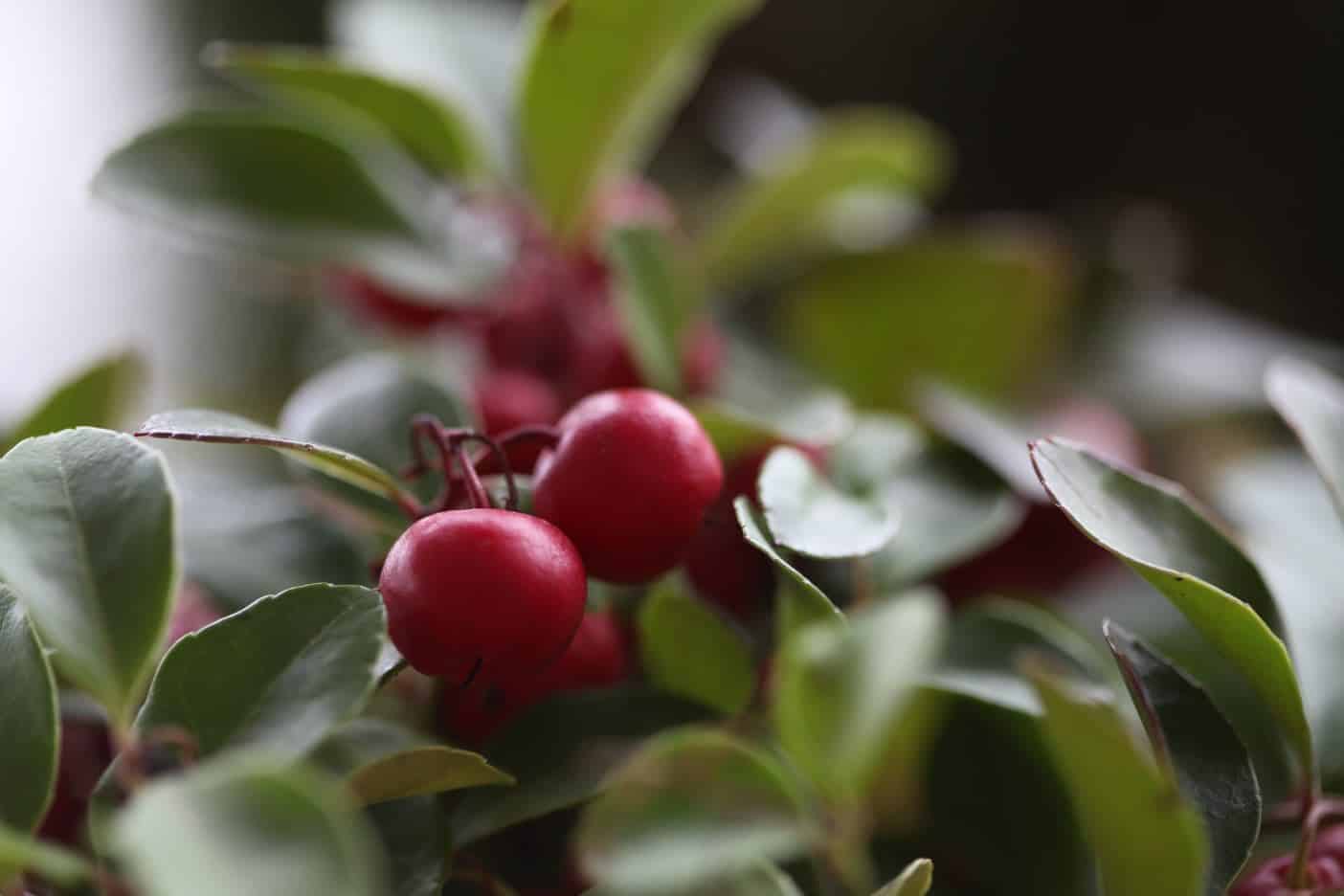 Is Wintergreen A Perennial?
Wintergreen is a perennial evergreen plant, and will maintain its evergreen leaves throughout the winter months.
It will continue to grow for many years if given the right growing conditions, and slowly grow to it's mature size over time.
How Do You Grow Wintergreen From Seed?
Wintergreen seeds require a period of cold treatment or stratification to stimulate proper germination.
Cold stratification is best achieved by giving the seeds a cold moist chill in damp peat moss in a plastic bag in the fridge for about twelve weeks.
Wintergreen Seeds
Wintergreen seeds can be used to propagate new plants.
The seeds are very tiny at approximately 1 mm in length, and are light brown in colour.
Make sure to harvest from ripe or over ripe berries for seed viability and good germination.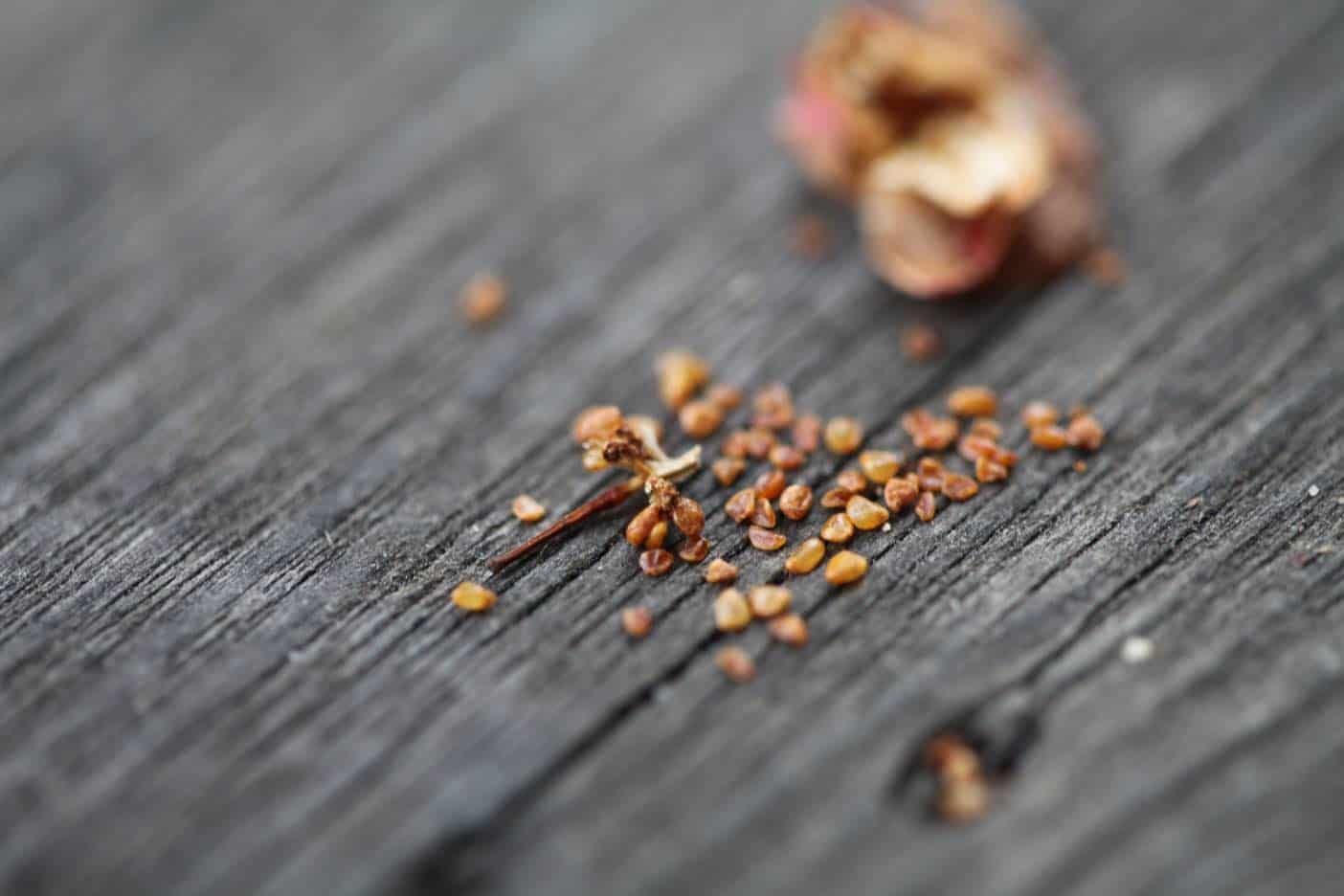 Sow seeds indoors after the stratification period, and plant the seedlings outside once the risk of all frost has passed.
Wintergreen seeds will naturally self sow in the garden once the plants are established.
Transplanting Wintergreen
You can transplant your holiday wintergreen out into the garden in spring, once the risk of all frost has passed.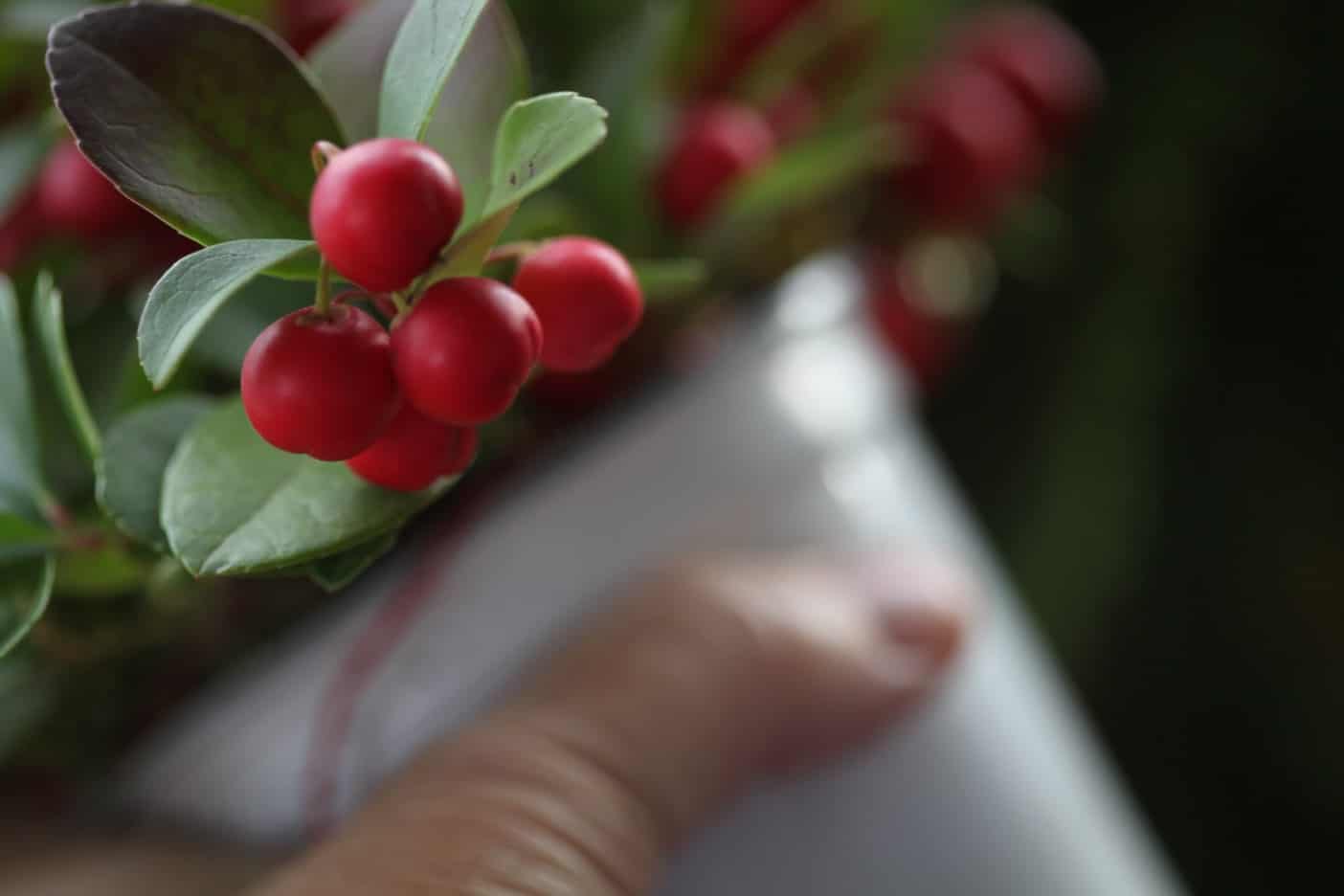 Although this is a cold hardy plant, it has most likely been growing in a nice warm location, and will need to be acclimatized to the outdoors.
It's a good idea to harden off the plant in spring to help it transition to the outdoor climate.
Transplanting your wintergreen plant out into the garden in spring is easy.
Plant wintergreen in the garden in a place where it will receive part shade and dappled sunlight. Plant as well into well drained acidic soil.
This plant does very well in rock gardens.
Dig a hole in the garden soil which is wider and deeper than the pot that the plant has been growing in. Amend the soil as needed with some peat moss or compost.
Remove the plant from the pot, loosening up any root bound roots so that they can be free to establish in their new growing location.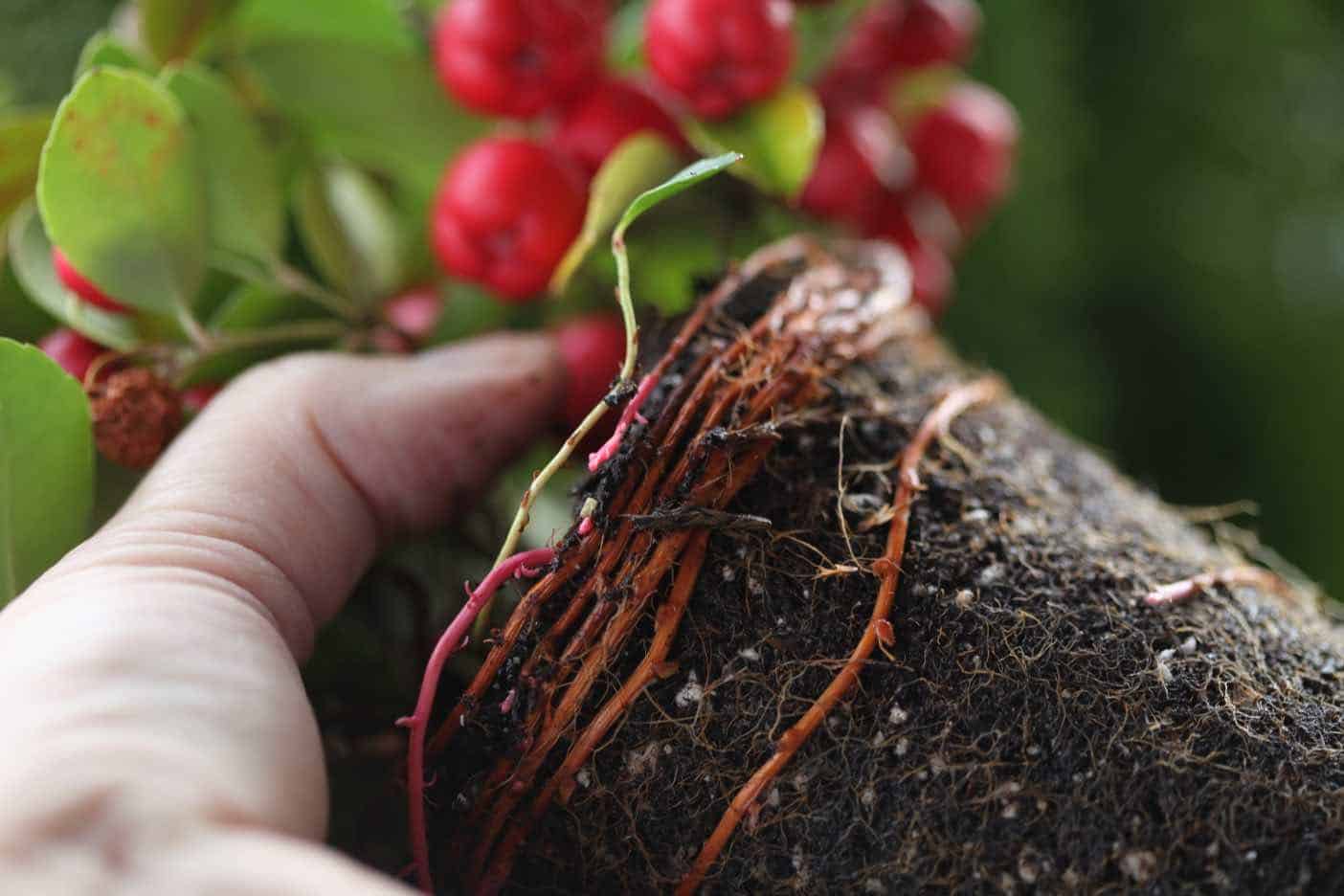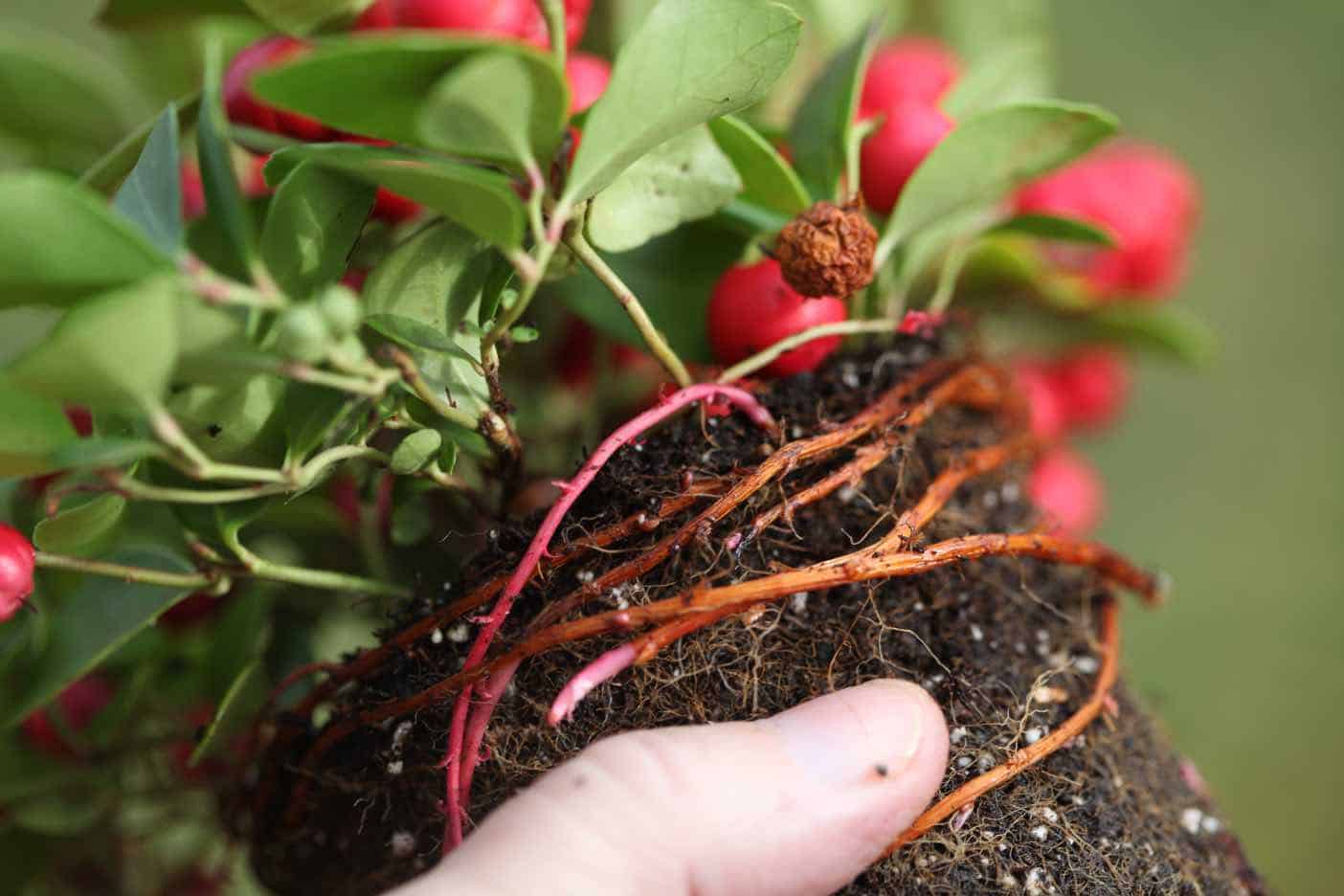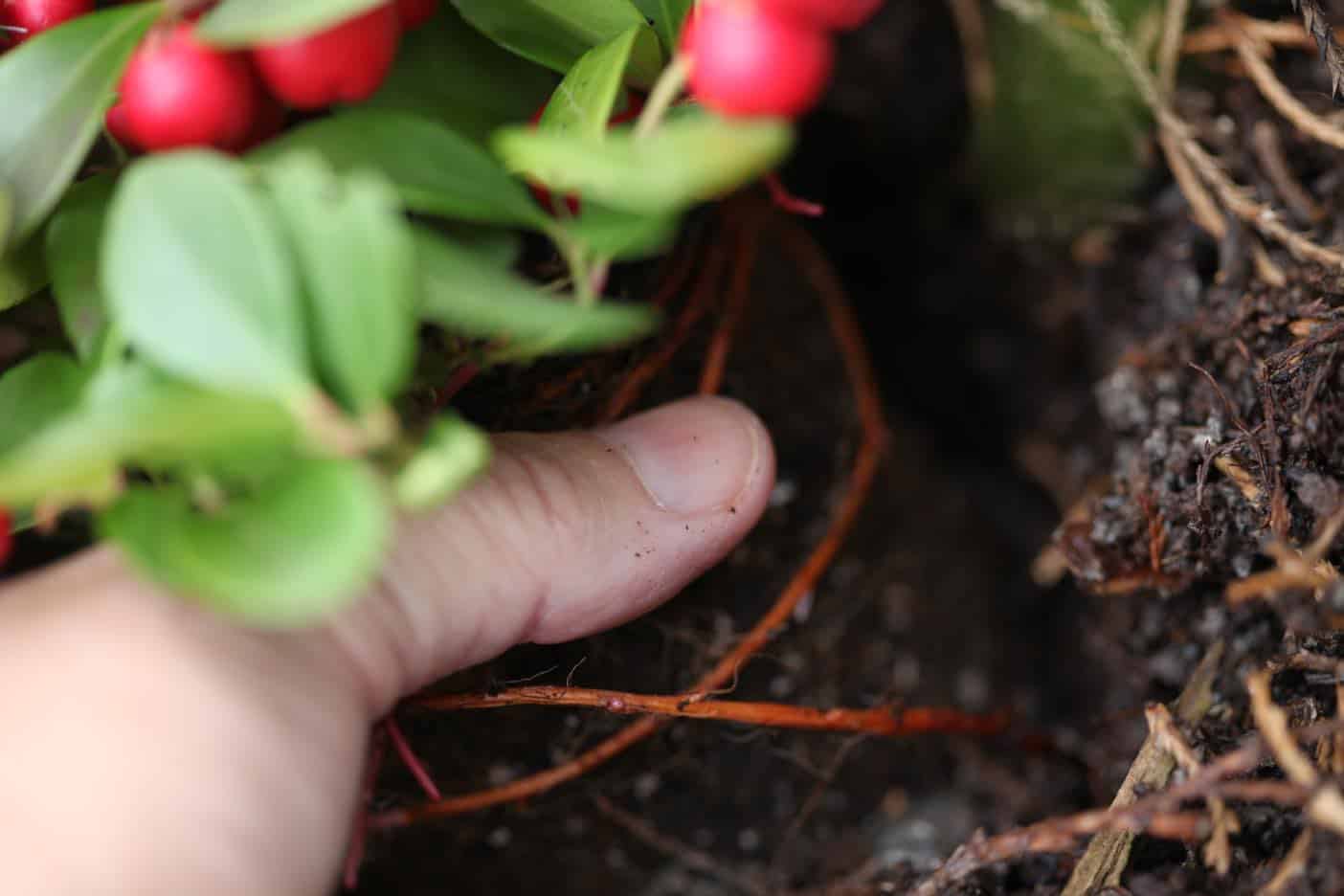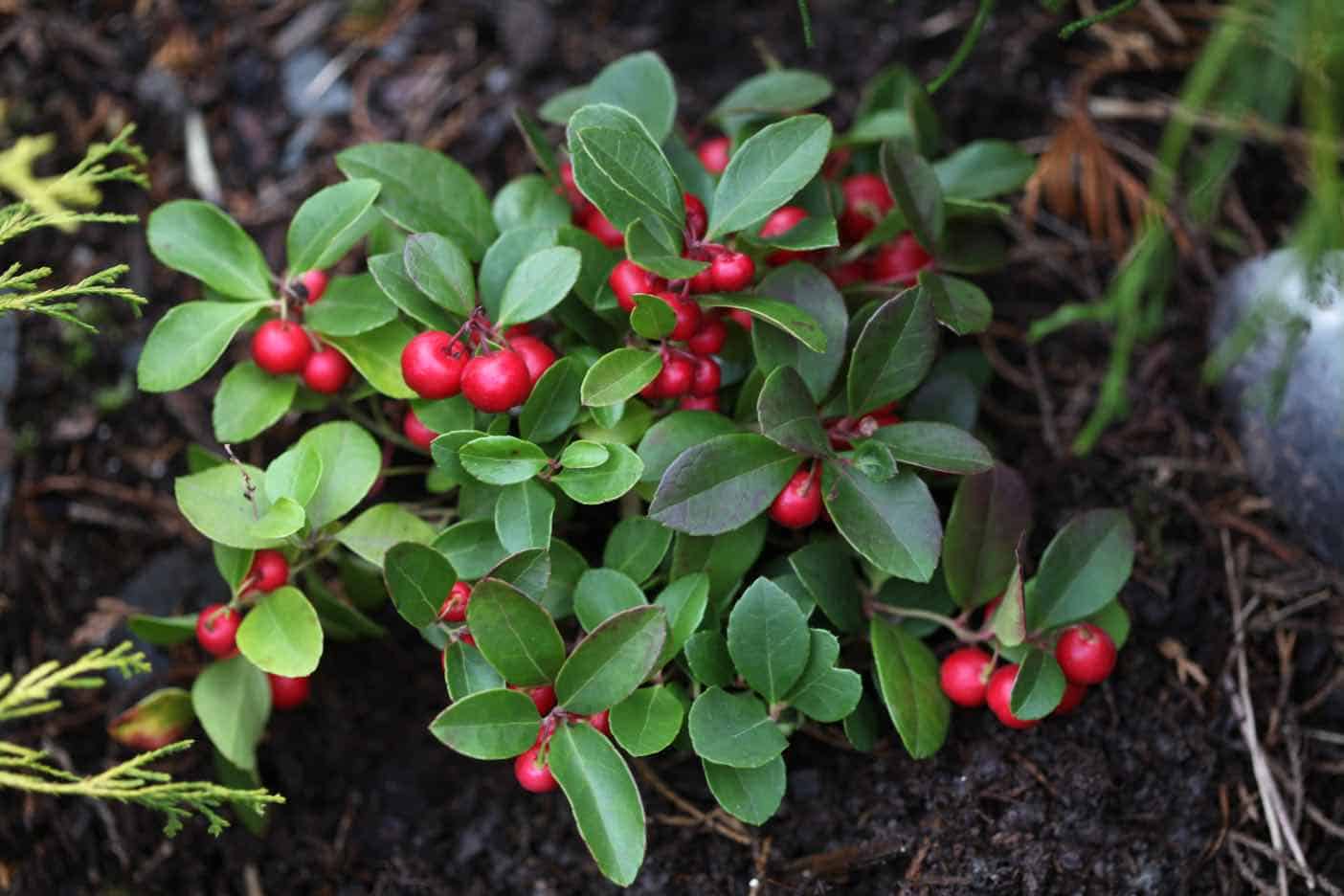 Ensure that the planting depth is no deeper than existing soil level currently around the plant, maintaining the same level as you fill the soil in around the plant.
Conclusion
Wintergreen has become quite popular as a festive holiday plant.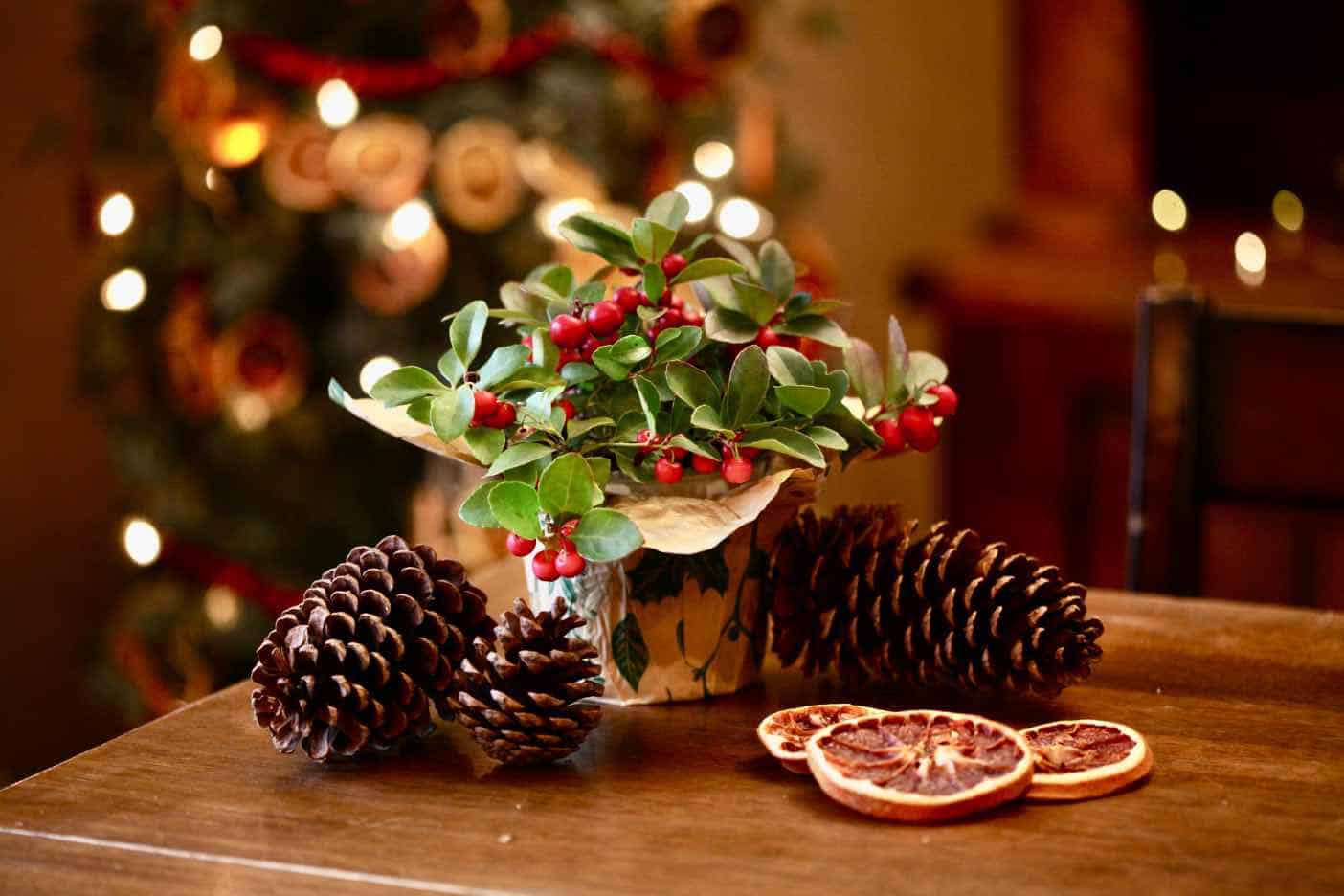 It's cheerful appearance is perfect for any spot in your home, and it will do well both in a sunny or shaded location.
This plant is the perfect hostess gift to give for holiday parties, and a great teacher appreciation gift as well.
It's a great little plant to grow on the kitchen counter, and it has certainly brightened up my space.
Everyone can enjoy wintergreen during the holidays, then long after the festivities are done this adorable little plant will keep on giving.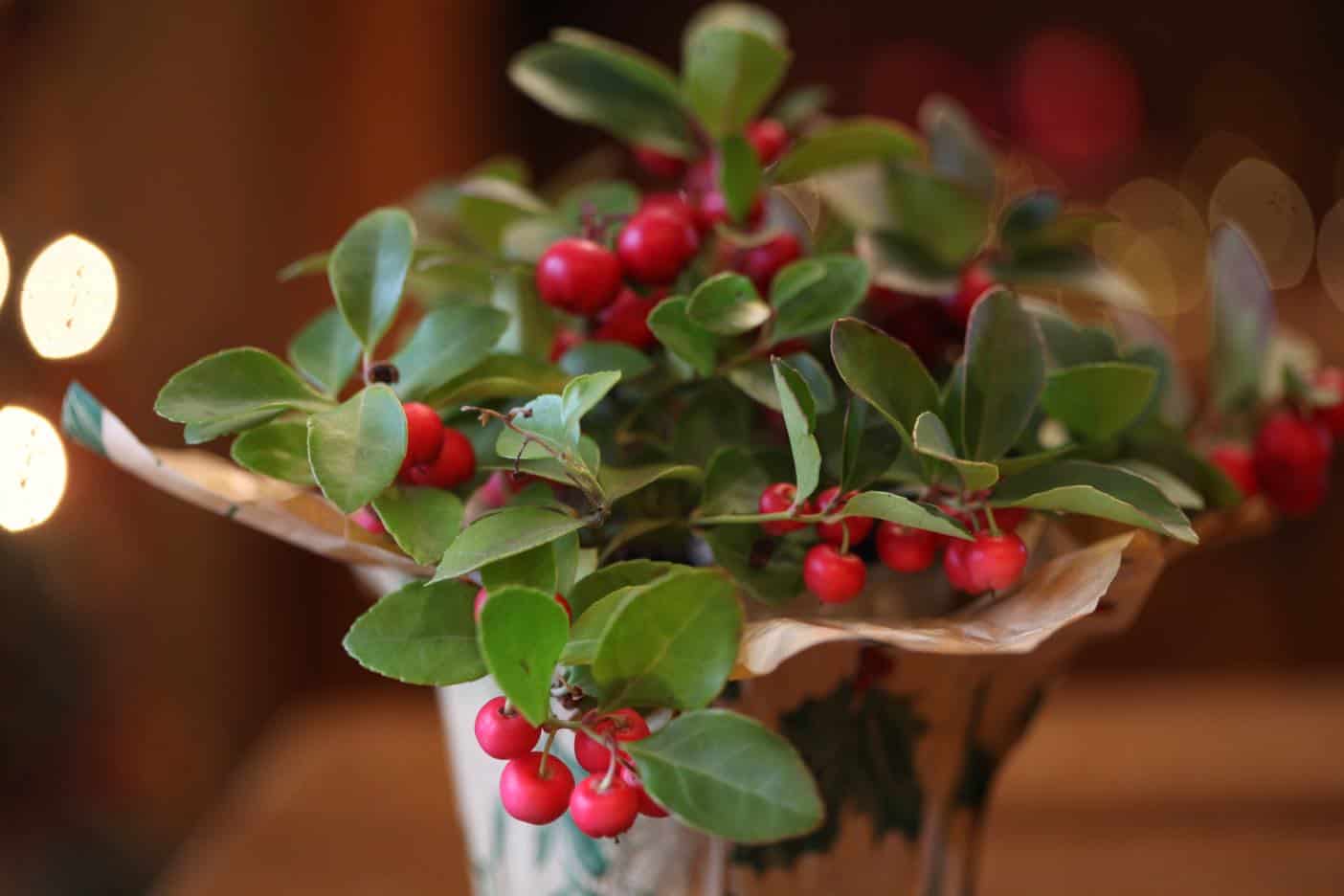 Plant it out into the garden, where it will grow for many years. Plant more than one plant and you can have small colonies of plants growing throughout your garden.
I plan to take cuttings to bring more than one plant inside for the holidays. And so the cycle begins.
Have you ever grown wintergreen, or brought one inside for the holidays? Be sure to leave a comment below to share your experience!
Other Holiday Plants To Grow:
Christmas Cactus
Other Posts You May Like:
PIN IT FOR LATER!