Calla lily plants can be propagated in a number of different ways, one of which is planting from seed. Growing from seed is fairly easy, and offers an opportunity to grow new hybrid plants. Learn how to grow calla lily from seed, and fill your garden and containers with these beautiful plants.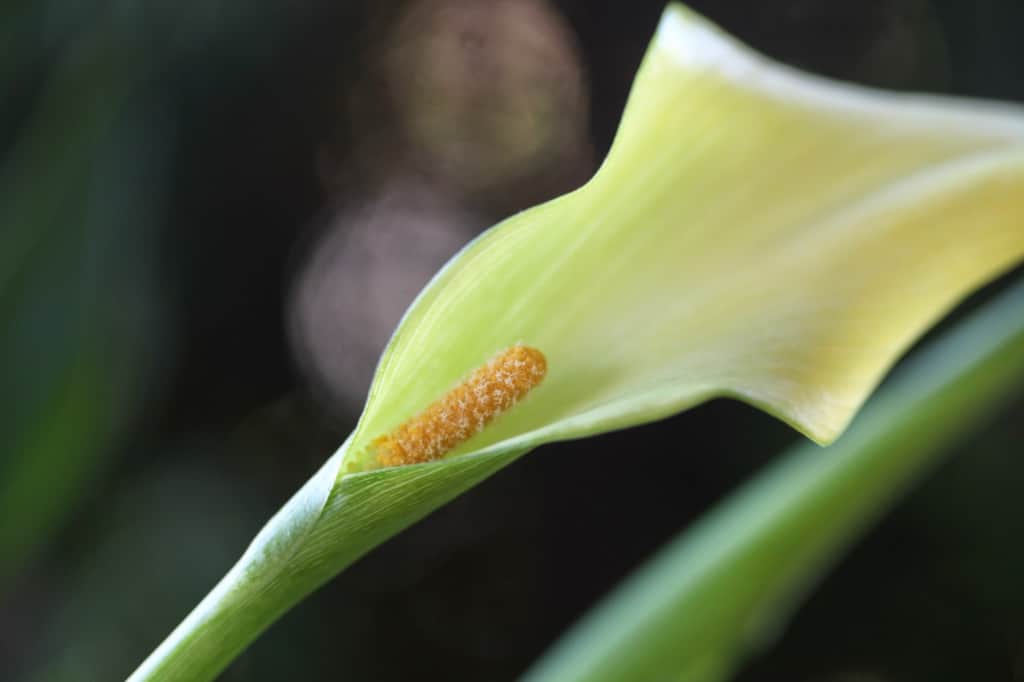 The most common method of calla lily propagation is growing from rhizome division. Calla lily plants grown from the division of rhizomes are clones of the parent plant.
Calla lilies can also be propagated from seed. When grown from seed, the new calla lily plants will be different than the parent plants.
The new plants grown from seed will be unique hybrids. The foliage and flowers may be similar or different in appearance to the parent plants.
It's fun to go through the process of growing from seed, in anticipation of the new plants that will be produced. Looking forward to that first new hybrid bloom can be very exciting, because you never know exactly what the flower will look like, until the bloom finally opens.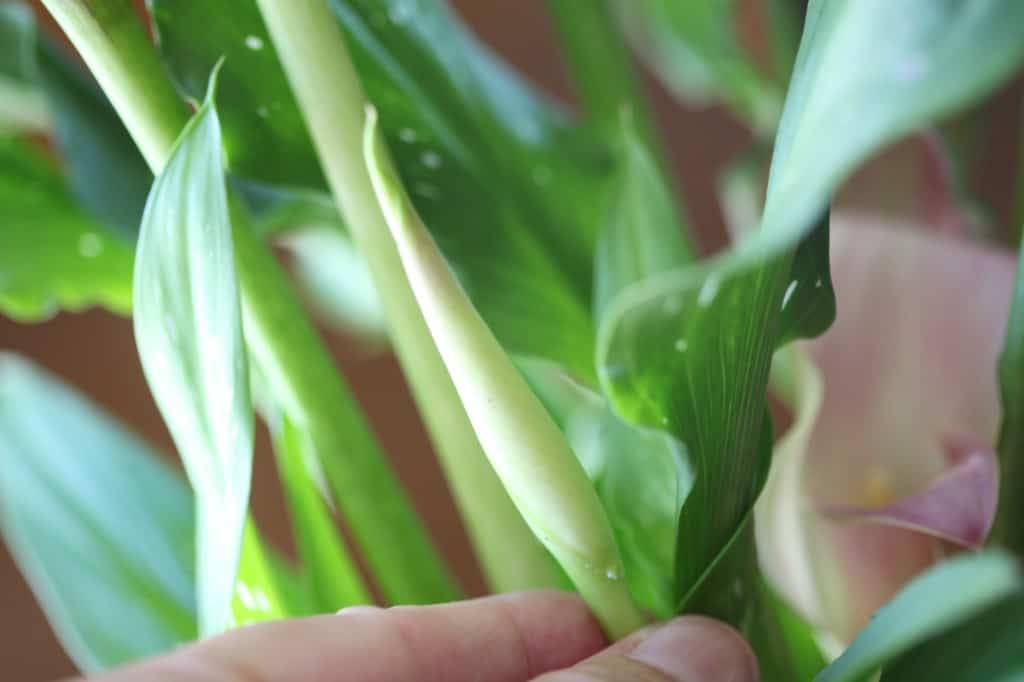 What Are Calla Lily Plants?
Calla lilies are flowering plants known as Zantedeschia. These beautiful plants are native to South Africa, however have become very popular worldwide, due to their exotic appearance.
Callas are not considered to be true lilies, and are related to caladium, and Jack-in-the-pulpit.
A member of the Family Araceae, and Genus Zantedeschia, calla lilies are also known by their botanical name of Zantedeschia aethiopica.
Z. aethiopica is commonly known as "calla lily" and "arum lily", and many use these names interchangeably.
One of the most attractive characteristics of calla lilies is their exotic funnel-like flowers, which are available in many different colors.
The plants make a great addition to the cutting garden. The trumpet-shaped flowers are often used as cut flowers due to their elegant appearance and simple beauty.
The foliage is also attractive, with glossy arrow shaped leaves, which can be either variegated with spots and streaks, or solid green in color. Sometimes the leaves display a splash of color which is similar to the blooms.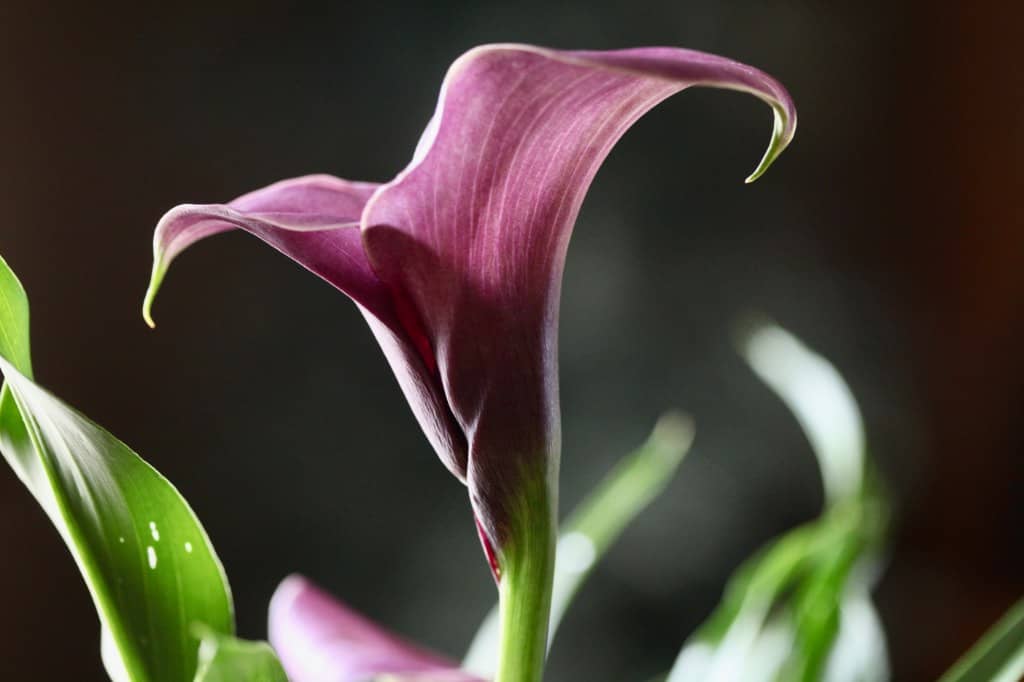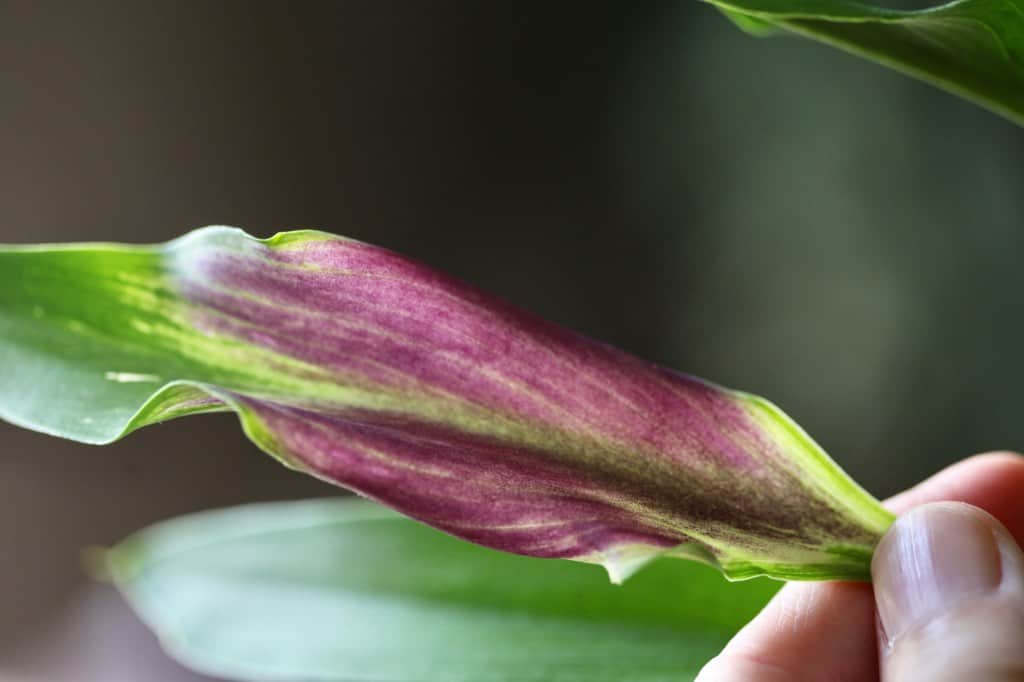 Calla Lily Growth
Callas are hardy to USDA plant hardiness zones 8 and up, however can be grown in all growing zones during the warm summer months.
In warmer zones the plants can be left in the ground through the winter, although in colder areas the rhizomes will need to be dug up and stored.
Calla lily plants can be grown outdoors directly in the garden, as well as in containers scattered throughout the landscape. The plants are also a popular indoor plants in winter, and can be forced to grow indoors in pots.
These plants are herbaceous perennials, and grow from rhizomes which are flat on the bottom and have growth points on top.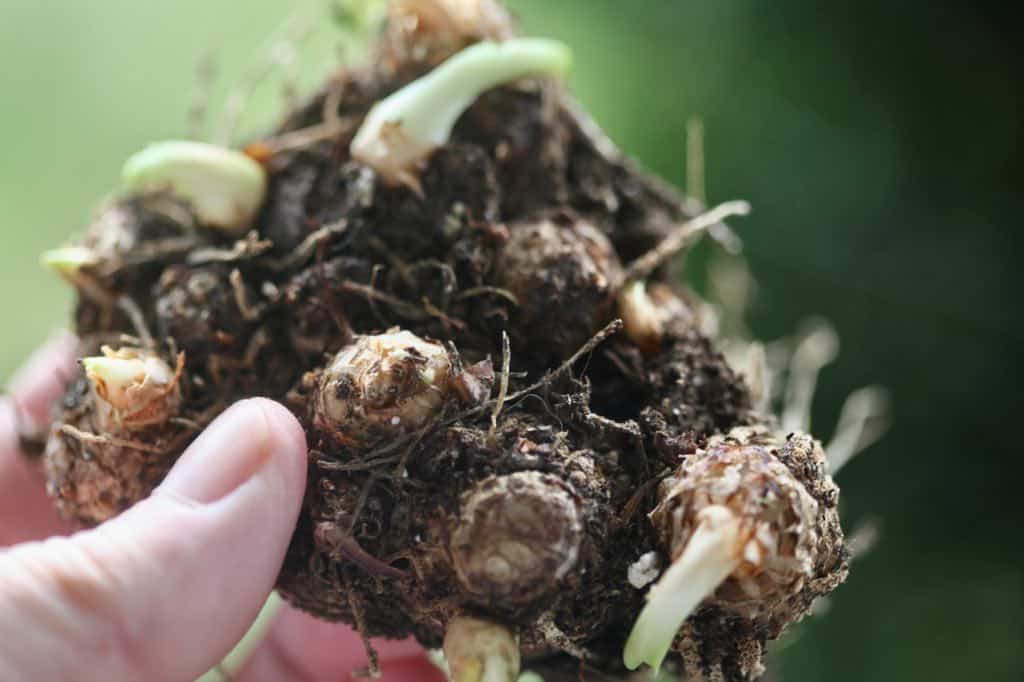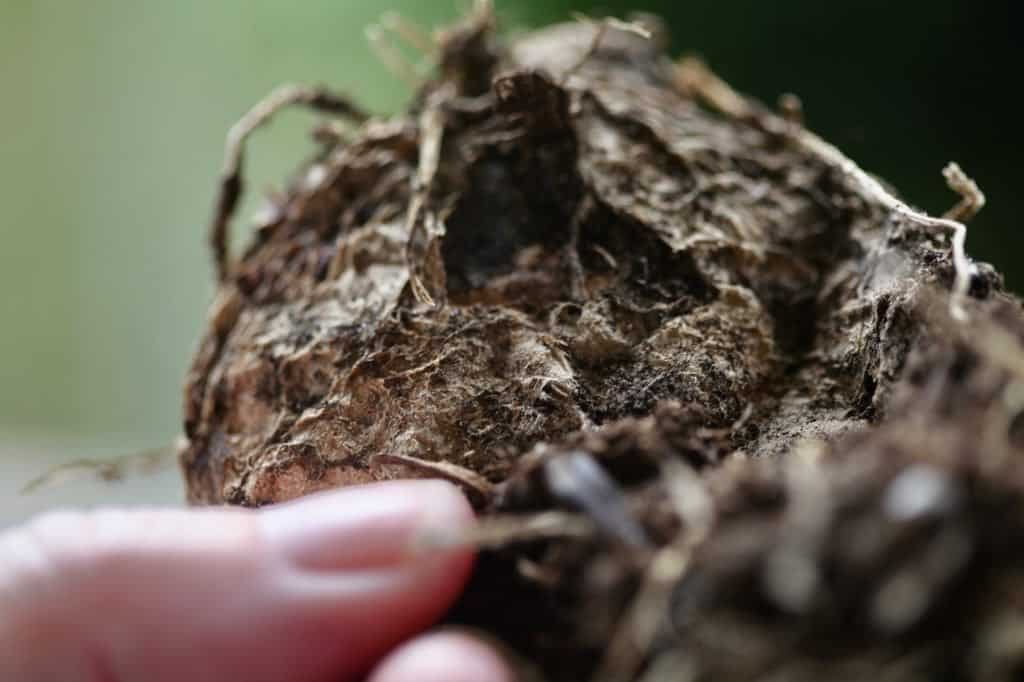 The calla rhizomes are sometimes bulb-like in shape and appearance, however they are not true bulbs. Calla lilies are sometimes referred to as being grown from bulbs.
Growth of calla lilies occurs through the rhizomes underground. The rhizomes grow and spread, and allow the plant to naturalize in it's growing location, especially if grown in the garden.
If the rhizomes are grown in pots, they will also enlarge and spread in the pot where they are grown.
When you dig up the plants at the end of the growing season, which is essential in colder climates, you will be able to see the evidence of growth which has occurred in just one season.
The tiny calla lily plants which are propagated from seed, will eventually grow and form underground rhizomes as the plants mature.
It will take a few years of growth however before the plants form good sized underground rhizomes.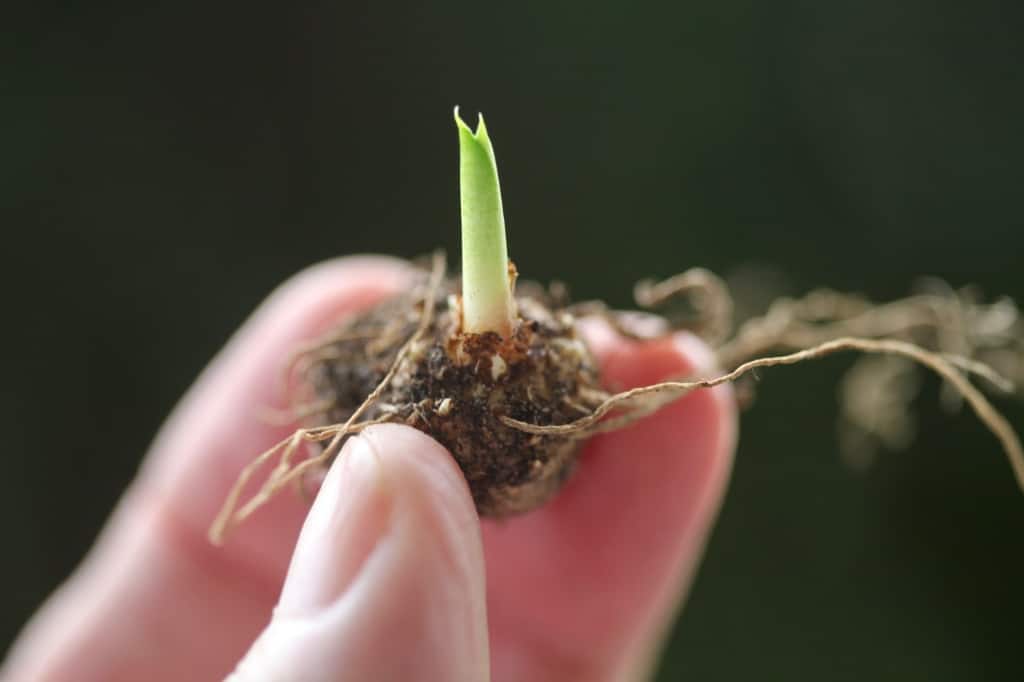 Period Of Dormancy
Calla lilies, just as other herbaceous perennials, will experience a period of active growth, followed by a period of dormancy.
The active state of growth can last for approximately 4 months, beginning with foliage growth, followed by 6 to 8 weeks of blooming.
The plant will then gradually begin to go dormant, and eventually lose foliage, flowers, and all visible growth above ground. When fully dormant the leaves will easily fall away from the top of the rhizomes with a gentle tug.
As the plant becomes dormant it will require less watering, and when fully dormant there is no need to water at all.
In the dormant stage the plant can remain dry, and will remain in this state until planted out again the following spring, for the next period of active growth.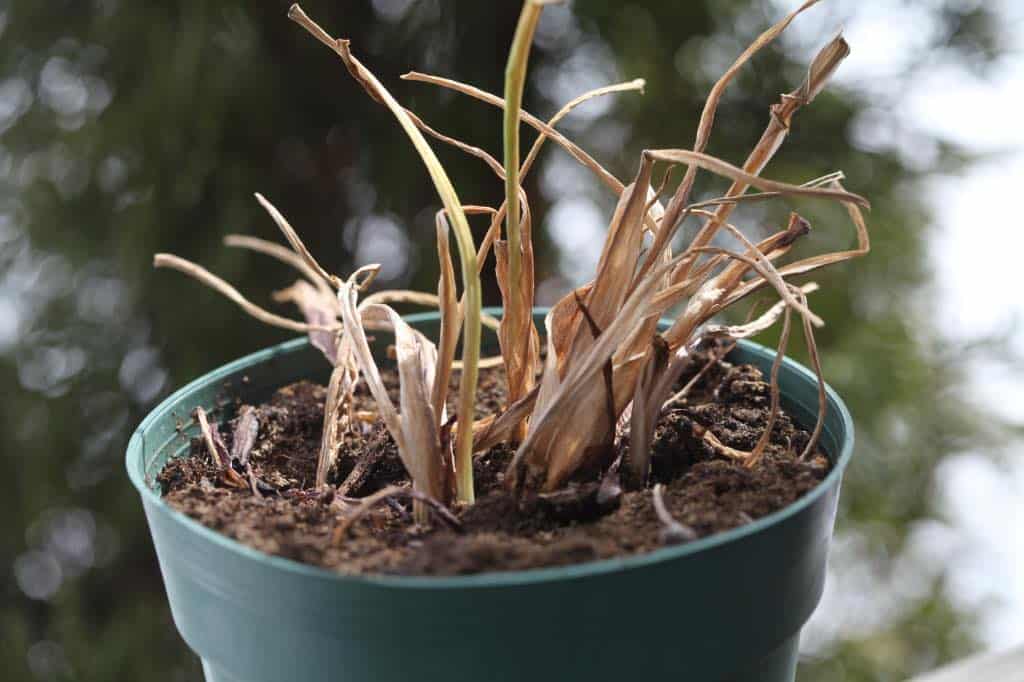 How To Grow Calla Lily From Seed
Calla lilies are fairly easy to grow from seed indoors, using the right germination techniques.
There is no special preparation required for the seeds themselves, such as stratification.
Pre Soaking Or Pre Sprouting The Seeds
Some gardeners may choose to pre soak their calla lily seeds overnight before planting. The soaking process can help to soften up the outer seed coat, although it is not entirely necessary.
Other gardeners may choose to pre sprout their calla lily seeds in damp paper towel. This method helps to weed out any seeds which are duds, and frees up planting space in the container.
You can also just directly plant the seeds as they are, into your chosen containers. The key is to keep the planting medium moist, and provide some heat and light for successful germination.
Use Fresh Viable Seeds
It's best to start with fresh flower seeds if at all possible.
Calla lily flowers will often become fertilized during the growing season, especially If they have been grown outdoors in the garden. The seed pods form deep within the calla lily flower itself.
If your plants have formed seed pods, you can collect them directly from your plants at the end of the growing season.
When harvesting your own seed, make sure to leave the seed pods on the plant until they become yellow in color, which is a sign of seed pod maturity. That way you can be assured that you will be harvesting viable seed for planting.
If you haven't grown calla lilies and do not have access to your own seed, another way to find calla lily seeds is to purchase them from a reputable source.
Often you can find the seeds online from seed sellers. Etsy is a great resource for hard to find seeds.
Supplies You Will Need For Planting:
A seed starting container with good drainage, or a well-draining pot
High-quality soilless medium
A humidity dome (optional)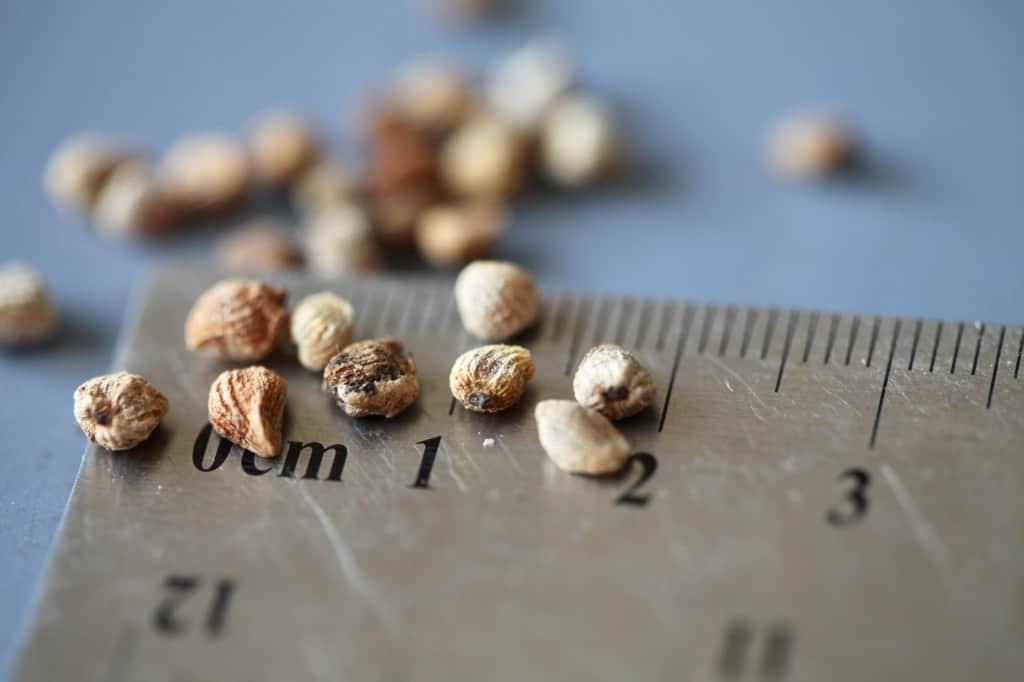 Planting Calla Lily Seeds
Seeds should be started indoors, to have good sized seedlings to plant out in spring.
The best time to sow is in early spring, approximately 6 to 8 weeks before the seedlings will be ready to be planted out.
To grow calla lily from seed, start by preparing the planting container by filling it with planting mix.
Sprinkle the seeds on top of the soil. Press the seeds to firm them in place.
You can lightly cover the seeds with more planting mix, or cover with some vermiculite.
The vermiculite will help to hold moisture in the soil while the seeds are germinating. It's important not to let the seeds dry out during this process.
Label the container with the seed type, as well as the date of planting.
Water the container. If you have used a seed starting cell tray it's easiest to bottom water the tray.
If you have a humidity dome, you can put this in place after watering. The dome will help to keep the air moist while the seeds are germinating.
Calla lily seeds will need a warm soil for germinating, with a soil temperature of approximately 60°F (15°C) or higher. A heat mat will aide in the germination by providing bottom heat to warm up the soil.
When the seeds start to sprout, place in a bright location for optimal growth. Water the seedlings as necessary.
If growing indoors, grow lights will provide necessary light. Continue to care for the tiny plants under the grow lights, until the seedlings are ready to be transplanted out.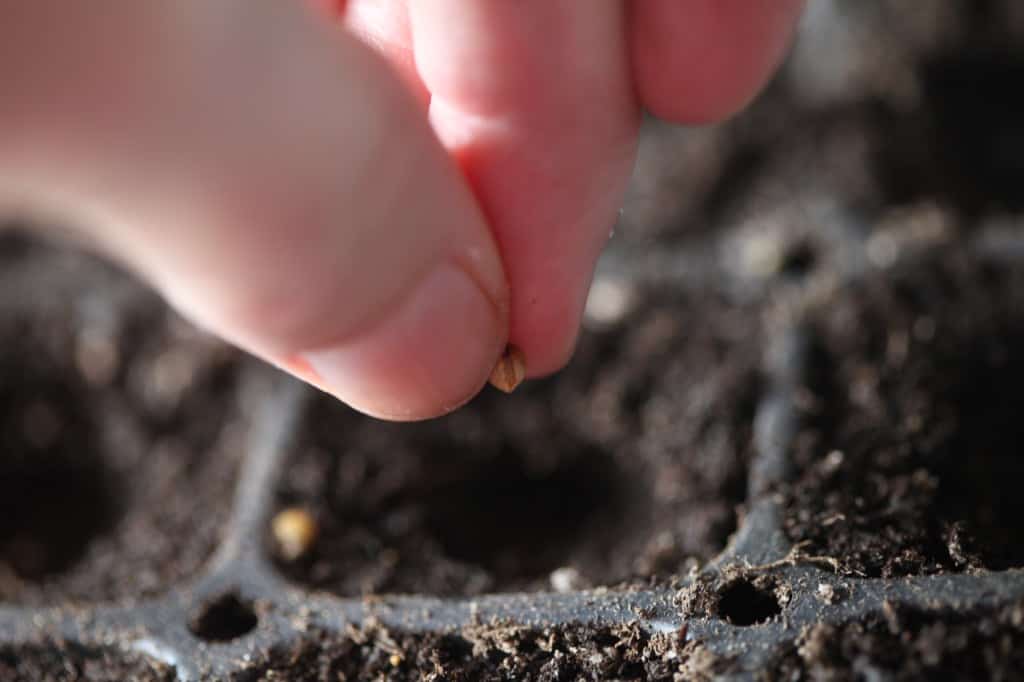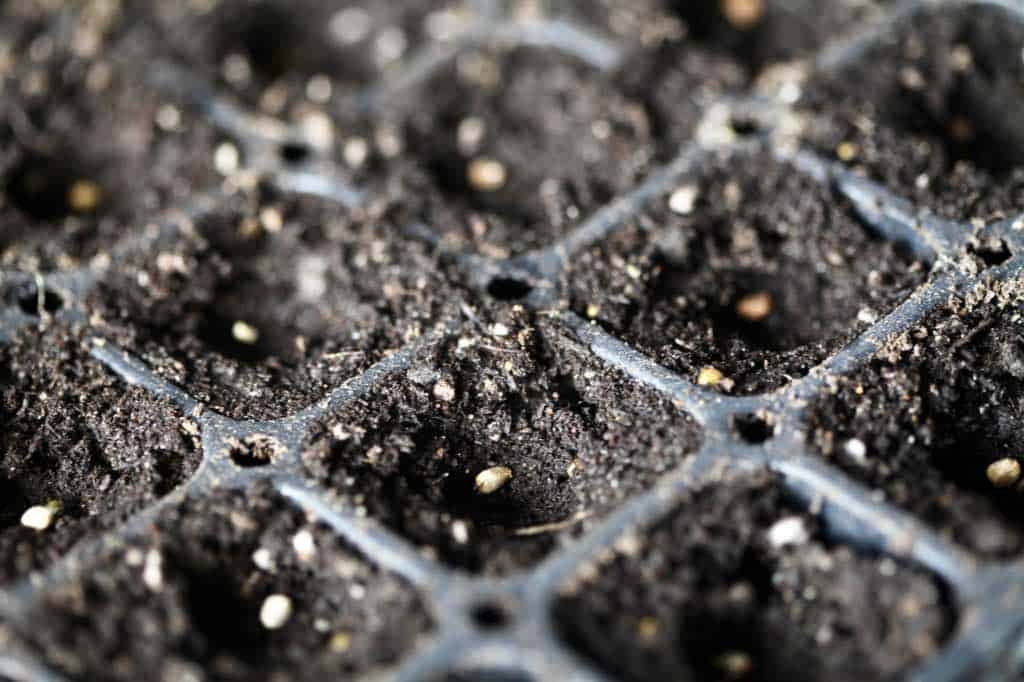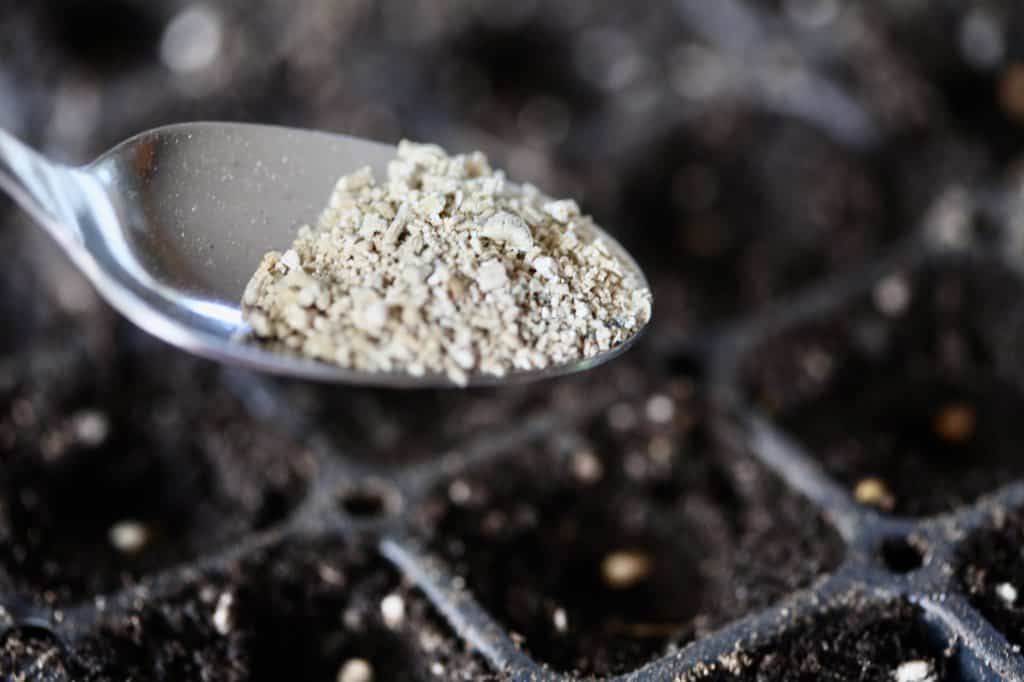 Transplanting Calla Lilies
Calla lily seedlings should be planted out in late spring or early summer, when the danger of frost has passed. Know your last frost date to be on the safe side for planting.
It's also very important to harden off the tender plants before transplanting out, to help them to acclimatize to the outdoor environment.
These small seedlings will require several years of growth before they will be mature enough to produce flowers. The plants will be larger in their second year of growth, although they will not likely flower until the third year.
The seedlings can be planted directly into the garden, into a prepared garden bed. They can also be transplanted into pots, which is a popular method for growing calla lilies.
Take care when transplanting not to injure the roots of the new seedlings. Plant at the same soil depth as the plants were growing in their containers indoors.
In colder growing zones it's a good idea to keep the seedlings in pots until they get larger, especially during that first growing season. That way, if you have to lift them in the fall, you can just keep them in the pots for safe storage, when the plants become dormant.
In fact, I often leave my calla lilies in their pots when they become dormant, if the pot is small and easy to store. Just let the soil in the pot dry out, and it makes an excellent insulation for the rhizomes during the dormant period.
Regardless of growing zone, calla lilies do very well if grown in pots, as long as they receive the right calla lily care.
Calla Lily Care
Growing Zones
Call lilies grow well in all hardiness zones during the summer months. The rhizomes however will need to be lifted in the fall in cooler climates, and stored away safely indoors.
Callas will overwinter in the garden in tropical climates, such as usda growing zones 8 and up.
Light Requirements
Calla lilies like a full sun location, however will benefit from partial shade or afternoon shade in warmer climates.
If grown directly in the garden, make sure that the plants receive at least 6 to 8 hours of sunlight per day. If growing in pots, ensure proper placement to meet the plant's light requirement.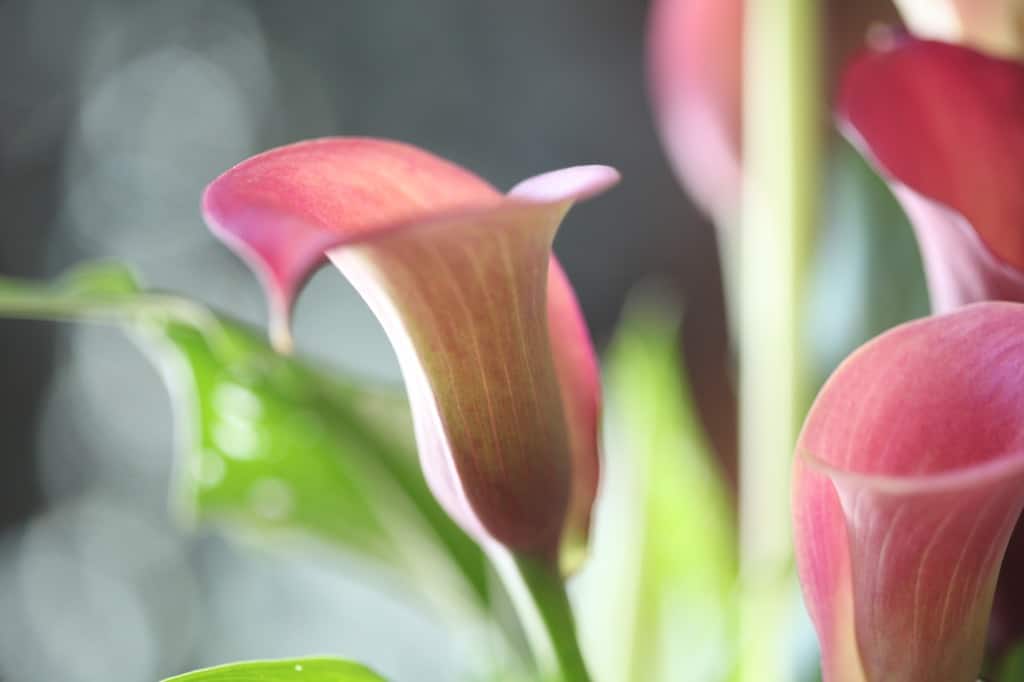 Moisture Requirements
Calla lilies like a moist soil, as well as a well-drained soil, however be careful not to over water. It's important that there is good drainage wherever the rhizomes are planted, whether they are planted in a pot or in the garden.
Calla lilies grown in pots should be watered a couple of times per week, allowing the surface of the soil to dry out slightly before watering again.
When the plants begin to enter their dormant period, they will require less watering. Allow the soil surface to guide you in the watering frequency.
Once fully dormant the plants will no longer require watering. Allow the soil to go completely dry.
There is no need to water again until the rhizomes begin to sprout in spring, or when they are freshly planted again for a new season of growth.
Soil Requirements
Calla lilies grow best in a fertile soil, which high in organic matter. If possible, add lots of compost and peat moss to the soil at planting time.
If growing in pots, any good quality potting soil will do.
Fertilizing
There is no need to fertilize the calla lily seedlings during their first year of growth.
Fertilizing calla lilies however is part of regular calla lily care, especially when the plants become blooming size.
Calla lilies will do best with a balanced fertilizer, organic compost or a fish emulsion fertilizer.
Avoid high nitrogen fertilizer, as this will contribute to foliage growth, and reduction in blooming.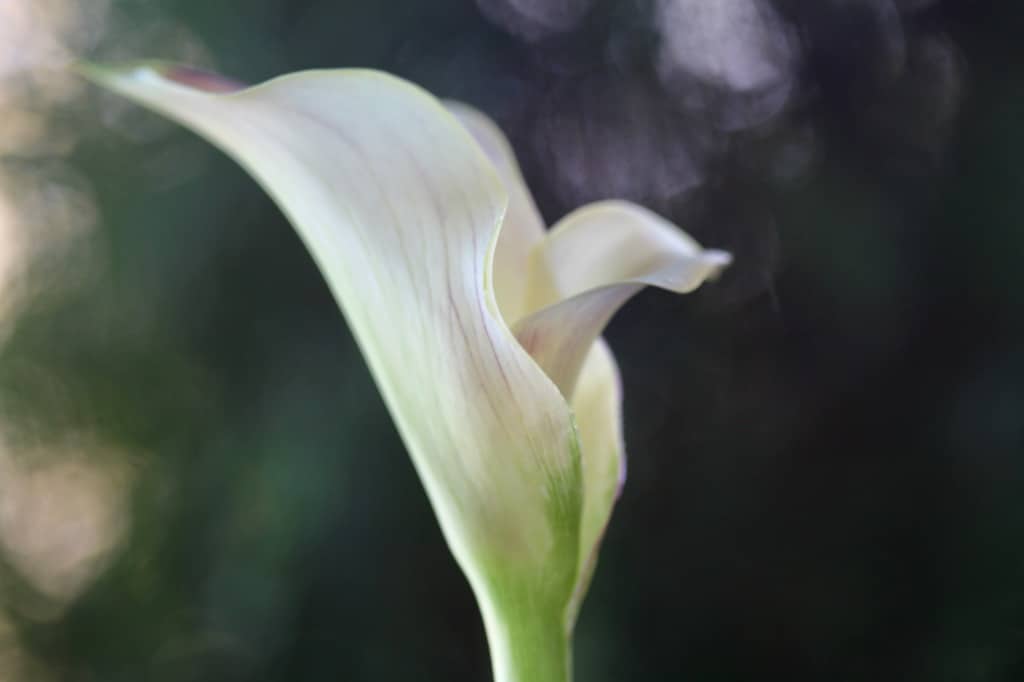 Lifting and Storing In Fall
Calla lilies are tropical plants, however they are easily grown in colder growing zones by lifting the dormant rhizomes, and storing them indoors over winter.
Calla lilies grown from seed will need to be stored in the fall as well, in colder climates. It's a good idea to allow the plants to remain in their pots during that first season, as an extra form of protection for the small developing rhizomes.
Stop watering the pots as the plants become dormant.
Store the pots containing dormant calla lilies, as well as any dug calla lily rhizomes, in a dry place and dark location through the fall and winter months.
Rhizomes can be stored in paper bags. I often just set mine in a seed tray, lined with paper, and covered with an additional piece of paper.
Make sure to label your plants if you are storing multiple varieties.
The rhizomes are easy to store, and will start to sprout again next spring at just the right time for planting.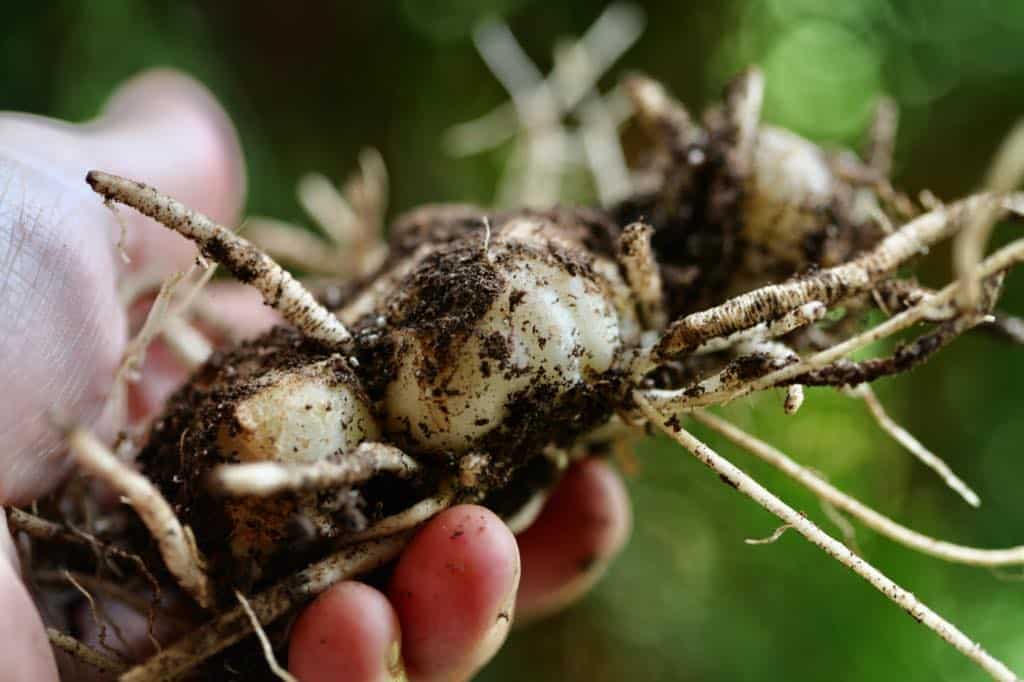 Frequently Asked Questions
How Long Does It Take To Grow Calla Lily From Seed?
Calla lily seeds may germinate within a couple of weeks, however may also take months to germinate, depending on the seeds themselves.
It's important to keep the soil moist during this germination stage, because if the soil dries out, it may damage the germinating seed.
Use of vermiculite and a humidity dome will help to keep the soil from drying out, as well as regular watering.
The tiny plants will then take approximately three years to reach maturity, and blooming sized plants.
This period of growth to maturity is common for many herbaceous plants, and is well worth the wait.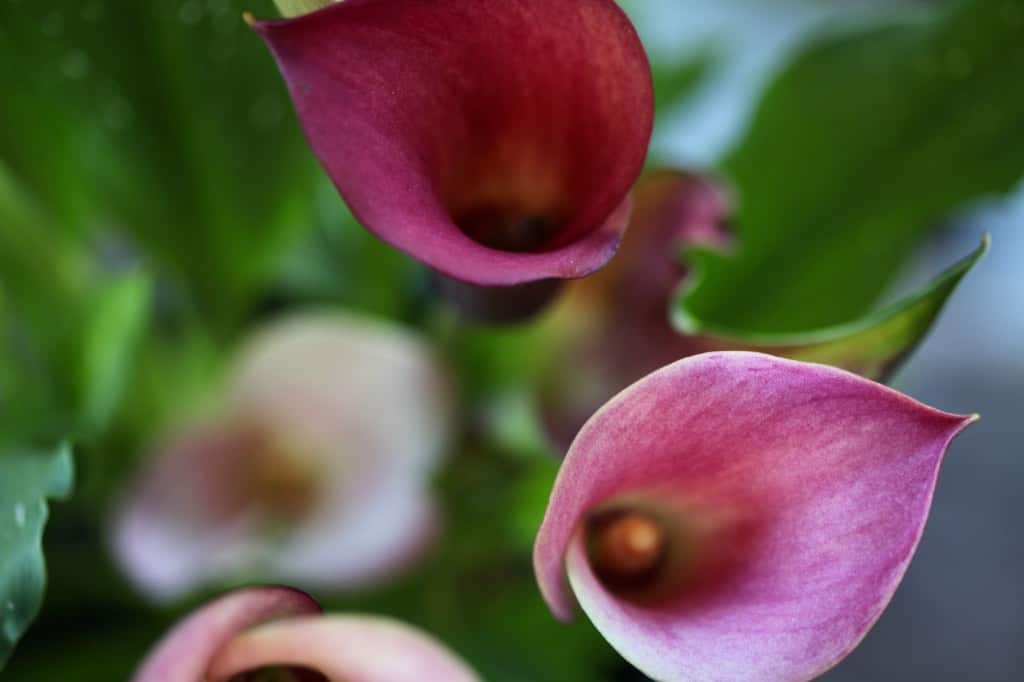 Do Calla Lilies Come Back Every Year?
Calla lilies are herbaceous perennials, and will return to active growth year after year, with the right care.
The plants are considered to be tender perennials however, and will return to the garden year after year only in warm climates.
If left in the ground over winter in colder climates, the rhizomes will most likely not survive.
Luckily the rhizomes are very easy to dig up and store. Just replant them out again the next growing season.
Using this process, the calla lilies can perpetuate in the garden year after year, even in colder climates.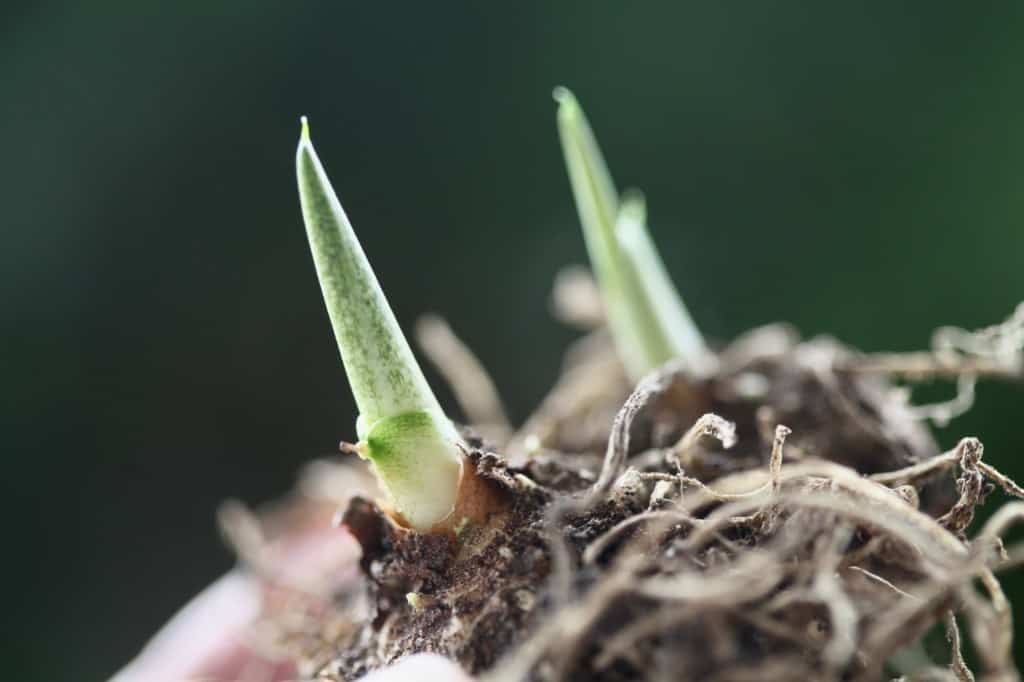 Do Calla Lilies Grow Better In Pots Or In The Ground?
Calla lilies grow well both in pots, as well as planted in the ground. They do not necessarily do better planted in one location over the other.
It has been said that callas do like the confines of being planted in a pot. In fact, some gardeners will even plant into a pot, and then sink the pot into the ground.
To allow the calla lilies to naturalize in warmer zones, it is best to plant the rhizomes directly in the ground. However, planting in pots will allow you to relocate the container if the afternoon sun gets too warm.
In colder zones where there is a need to lift the plants at the end of the growing season, either method will work.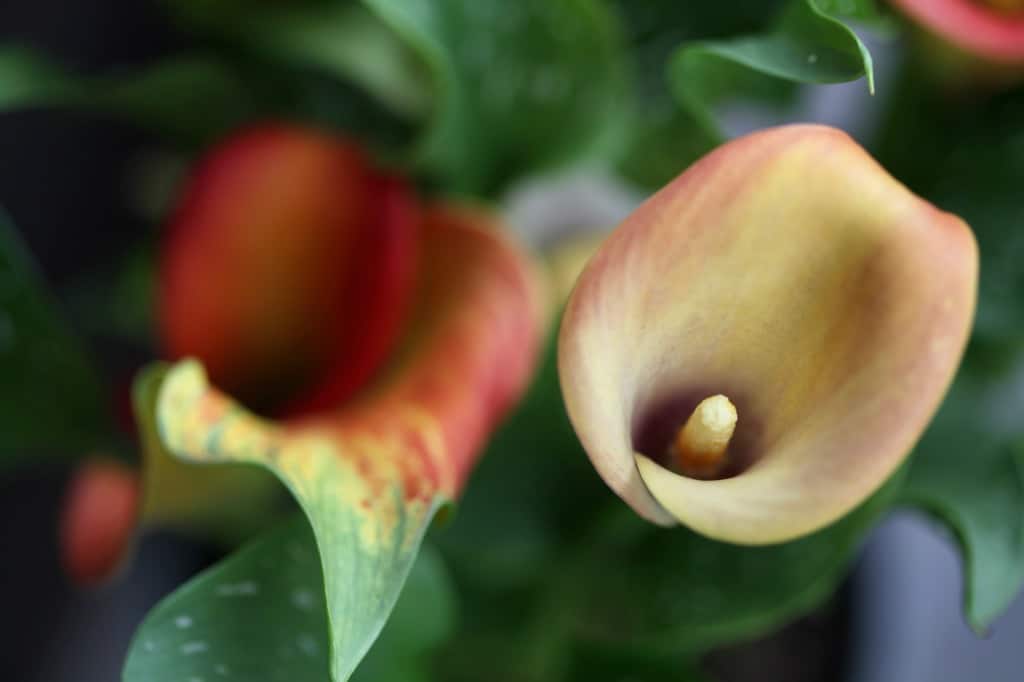 Conclusion
Calla lilies are beautiful flowers which can easily be started and grown from seed.
Although propagating from seed is not the most common way of growing these plants, it can be a rewarding and fun experience.
Calla lilies grown from seed may be very different from the parent plants, due to their hybrid nature.
The plants may take up to three years to see their first bloom, however it's well worth the wait.
Try to grow calla lily from seed this season, and fill your yard and containers with this elegant and colorful plant.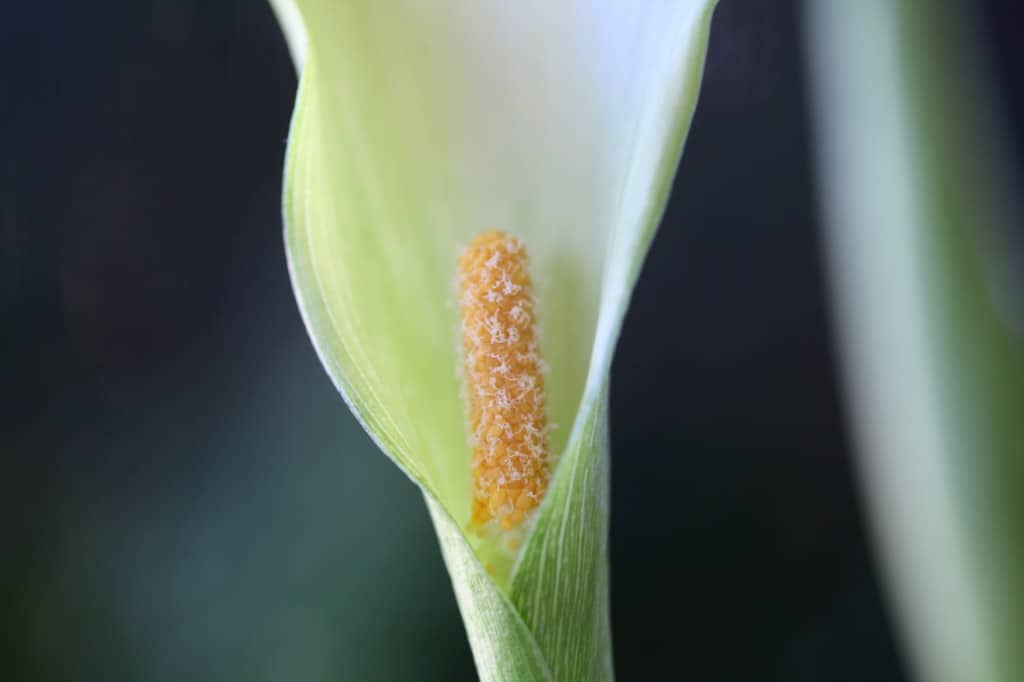 Have you ever tried to grow calla lily from seed? Be sure to leave a comment below to share your experience!
Other Posts You May Like:
PIN IT FOR LATER!