Last updated on October 21st, 2023 at 11:12 pm
A few years ago my son came home with a special gift, a pink Lady Slipper flower that he had picked in the woods behind our home. We took lots of pictures of the beautiful flower, and also asked the question: Can you pick Lady Slippers?
The moment provided an opportunity to teach about the Lady Slipper, and the importance of allowing them to remain growing in place, rather than disturbing them. Learn why you should never pick Lady Slippers, and 5 reasons why you shouldn't disturb these unique plants.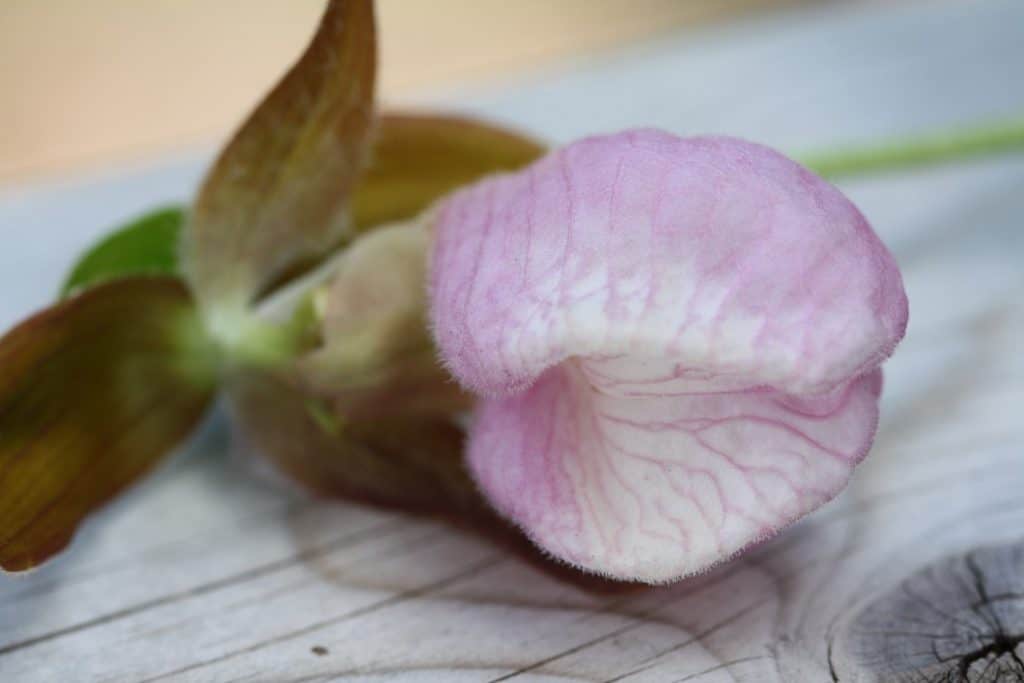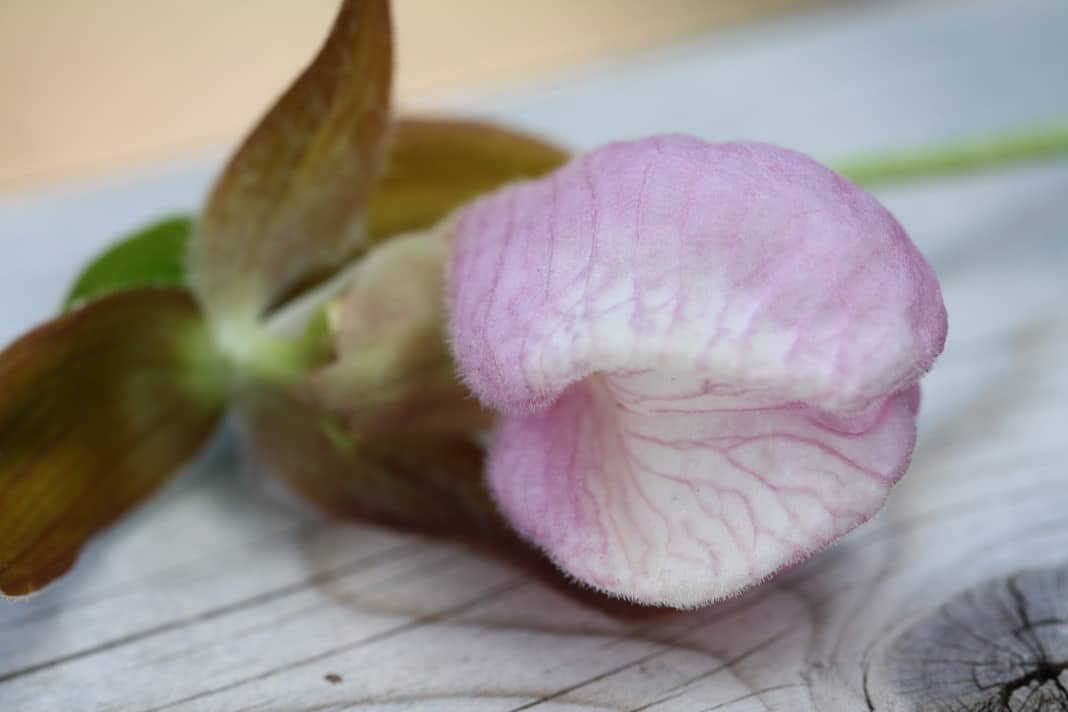 Can You Pick Lady Slippers?
There are 50 different species of Lady Slippers, Cypripedium, that grow wild during the early summer months. Regulations for picking or digging these flowers will vary depending on the state or province that you are in. Some are considered endangered, some are considered special consideration, and some are considered more common. Regardless of the classification it is best not to pick any Lady Slipper flower due to the interference with the plant's natural life cycle and seed making .
Eight species of Lady Slipper are native to Canada. Of those, there is only one Lady Slipper that is federally protected, and that is the Small White Lady's slipper.
For the Small White Lady's slipper, a special permit is required to move this orchid from one province to another.
If you considered the length of time it takes each plant to grow and establish, you would hesitate before touching or picking any Lady Slipper, even the most common.
The Lady's Slipper story is one of perseverance and symbiotic relationships, and a reducing habitat that we were never aware of, until we learned more about this special flower.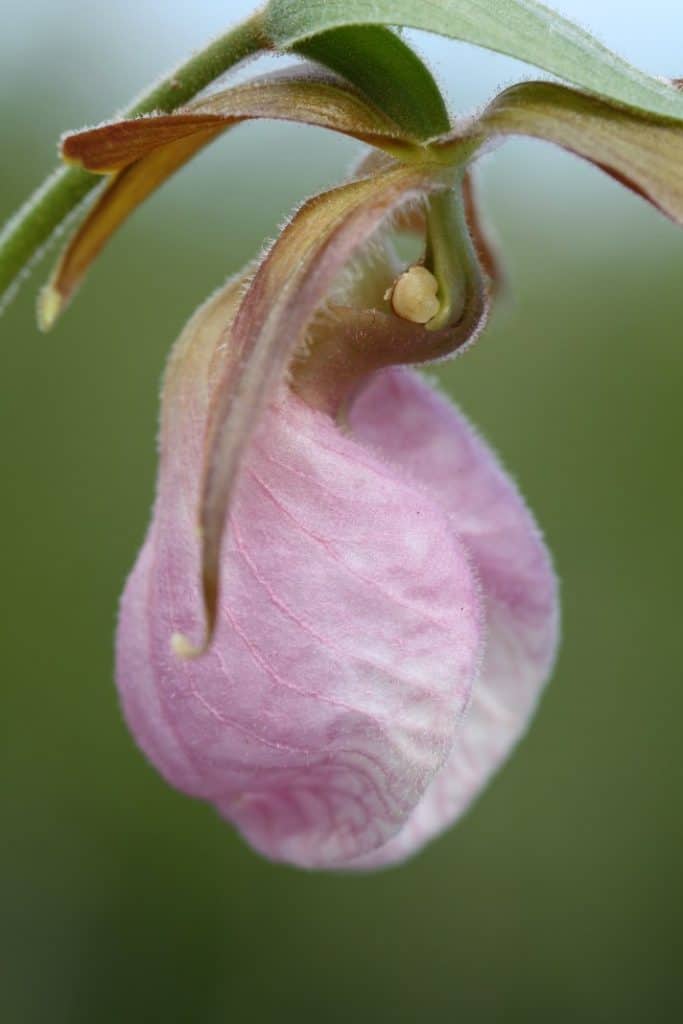 What Are Lady Slippers?
Lady Slippers are beautiful showy perennial orchids that grow in the wild. These plants also sometimes referred to as the Moccason flower.
Lady slippers resemble the footwear of a lady, and are slipper-like in shape. These plants come in different colours depending on the species, and are found in various shades of pink, yellow or white.
Lady Slippers are most commonly found along the east coast of Canada and the United States.
They can also be located further west, and are found in Europe as well.
Here is a distribution map from the Nature Conservancy Canada of the Pink Lady Slipper species distribution. As well, here is a distribution map from the US Forest Service for the same species.
Many Lady Slipper species are considered rare in nature.
Lady Slippers have wonderful balloon-like blooms, which have been adapted to play a special role in pollination.
These orchids have developed a close relationship with the pollinators that pollinate them. The blooms have developed a shape and form which allows the pollinators to enter only one way, and then leave through another exit point, fertilizing the plant on the way out.
Lady Slippers also have a very special root system, which is symbiotic in nature with the fungi in the soil where they grow. The fungi help to feed and germinate the orchid's seeds, and in exchange the Lady Slippers roots help to feed the fungi.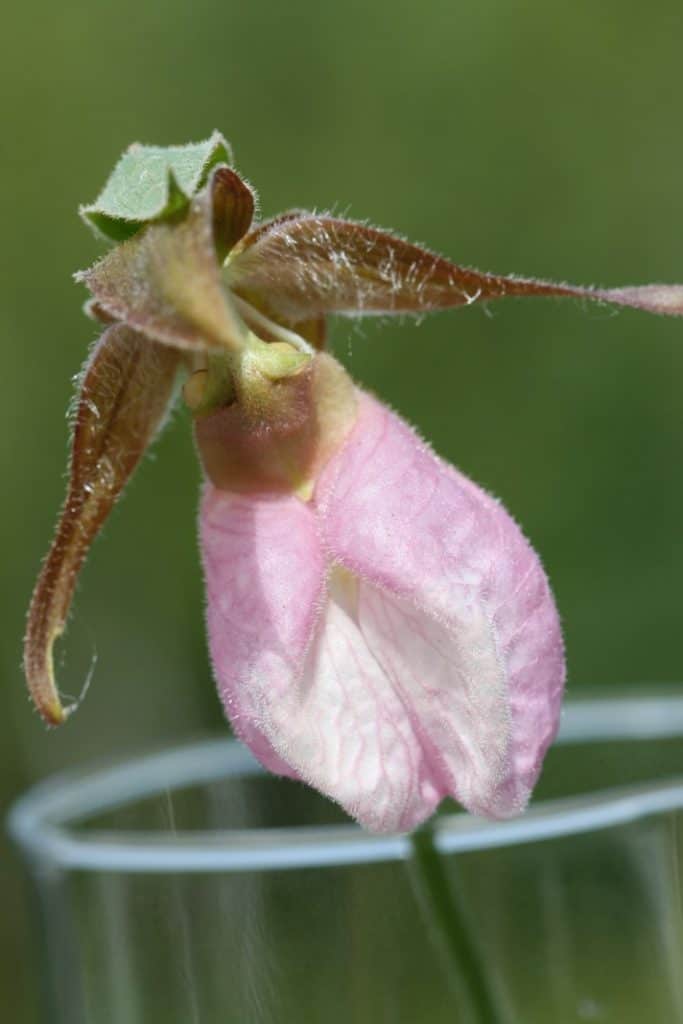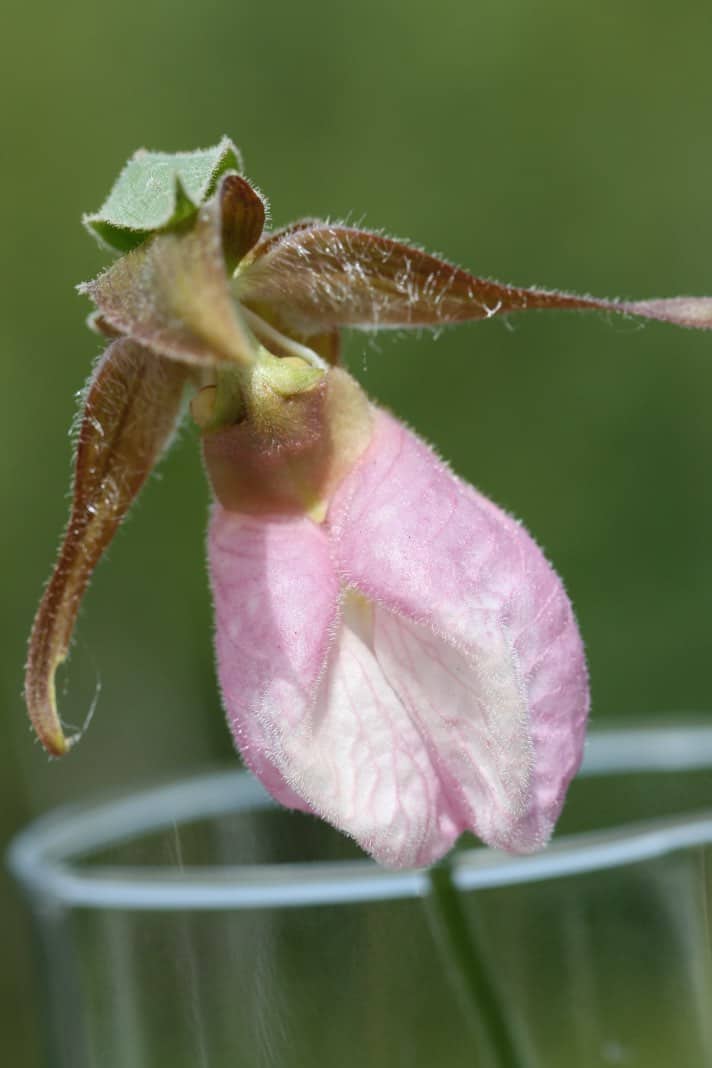 5 Reasons Why You Shouldn't Pick Lady Slippers
1. Some Species Of Lady Slippers Are Endangered
Depending on where you live, certain species of Lady Slippers may be considered endangered.
Even the most common Lady Slipper, the Pink Lady Slipper, is considered a species with special consideration in some places. This means leave it growing where it is at, because it may be at risk in the future.
In Nova Scotia there are several Lady Slipper species considered to be endangered. These include the Yellow Lady's-slipper and the Showy Lady's-slipper.
This is a link to the Endangered Wild Plants of Nova Scotia.
In Nova Scotia the common Pink Lady Slipper is a species with special consideration. So although you may not be in trouble picking one or attempting to dig it up for your garden, ethically it is not in the best interest for the species.
The Small White Lady's-slipper is an endangered species in Manitoba.
It is up to us to protect these plants when we find them, and allow them to remain in their growing location. Every single Lady Slipper counts.
2. The Lady Slipper's Habitat Is Getting Smaller
Where Do Lady Slipper Flowers Grow?
All Lady Slippers are considered to be somewhat at risk, just because of where they grow.
Lady Slippers are found in various locations, depending on the species.
Lady Slippers grow in mixed hardwood forests. You can find them in shady or partially shady locations under a canopy of trees, along bogs or mossy slopes, and in very fertile well drained acidic humus soil.
One of the reasons for the declining Lady Slipper populations is the clearcutting of some of their natural habitats, through logging and development.
Other threats to these plants include urbanization, threat from invasive species, late spring frosts, and harvesting and collecting of plants.
Their natural habitats are getting smaller.
It is very difficult to replicate these growing conditions in your own garden. That is why it is especially important not to dig up a Lady Slipper plant to take home.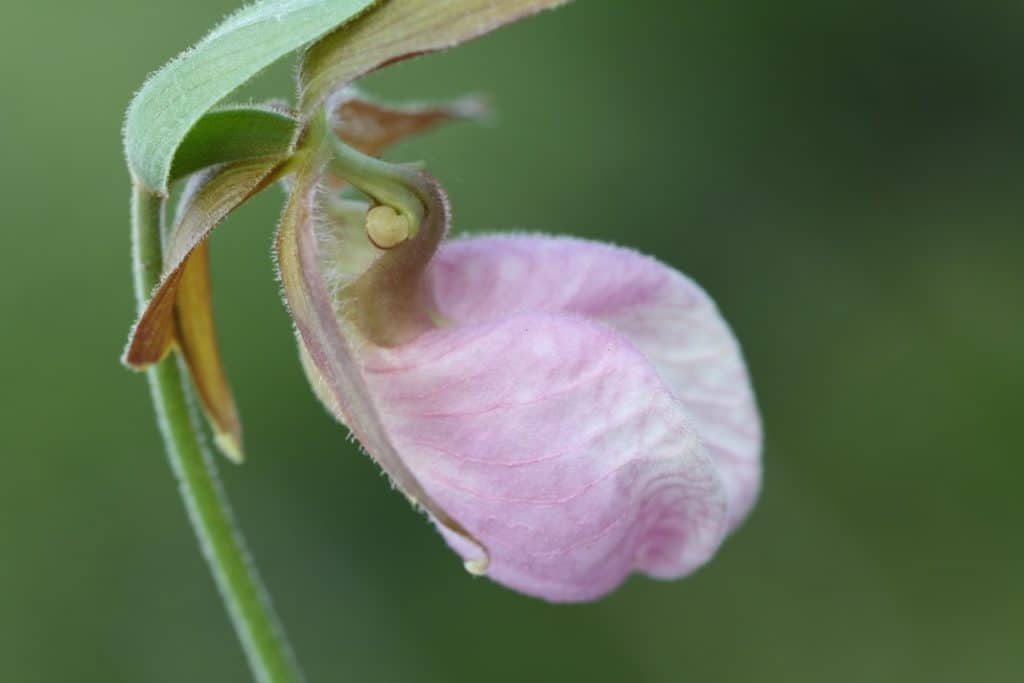 3. Lady Slippers Take A Long Time To Grow
Why are Lady Slippers Rare?
Lady slippers take many years to grow from seed to a mature plant. It can take up to fifteen years for a Lady Slipper to develop from a seed into a mature blooming sized plant.
It is very difficult to grow a Lady Slipper from seed. Germination rates are quite low. The seeds as well need a particular fungus to grow.
Seeds may remain viable for about eight years in the soil.
The Lady Slipper seeds will require the help of the fungi in the surrounding soil to aid in the process of germination, and also to feed them while they are growing.
When Lady Slipper plants are mature enough to bloom, they may only bloom four or five times in their lifespan, of 20 years or more.
Just removing one flower can interfere with the Lady Slipper population.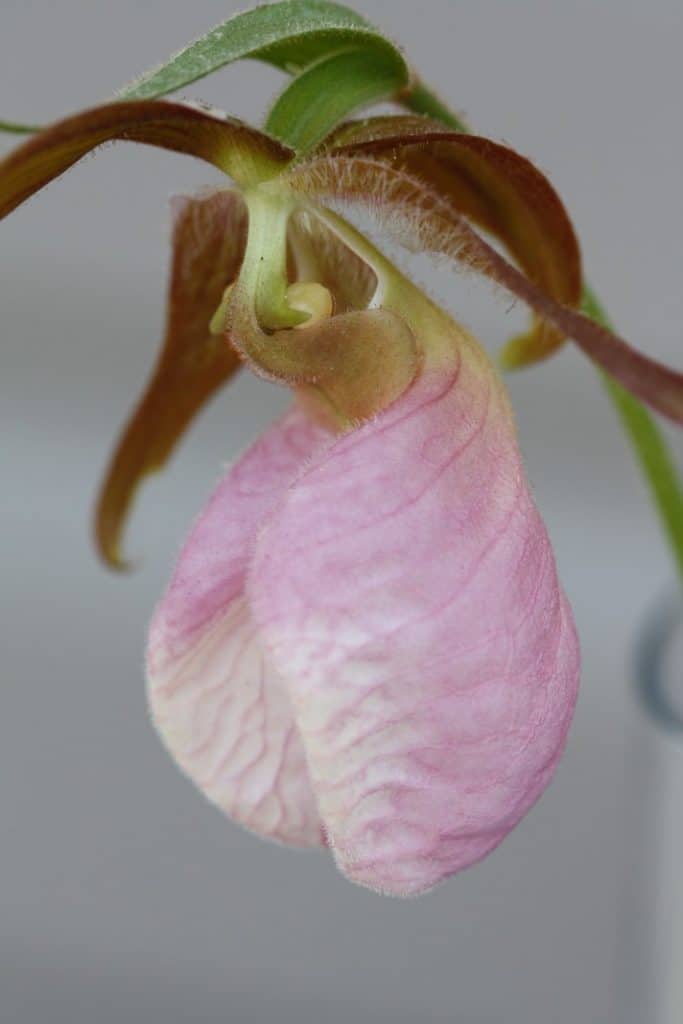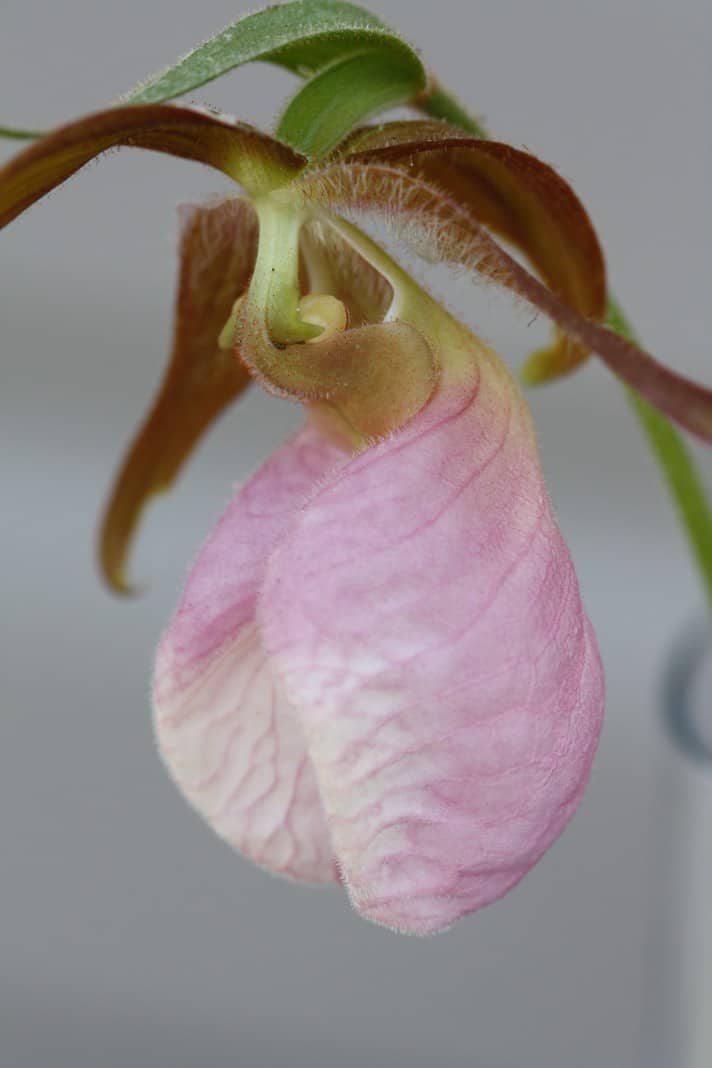 4. Lady Slippers Have Limited Lifetime Blooms
Do Lady Slippers Bloom Every Year?
Lady Slippers bloom in the spring, around late May to early June.
Lady Slipper plants have a long lifespan, although for much of that lifespan they do not bloom.
In the life span of a Lady Slipper plant, it may only bloom four to five times.
Considering that blooms are necessary for seed production, every single flower is important.
Removal of a single Lady Slipper flower reduces seed production.
Given that the success rate of each bloom to form seeds is drastically reduced , these plants should be given every chance possible to allow for natural propagation.
5. Lady Slippers Are Threatened By Collection
Transplanting Lady Slippers
Lady Slippers do not have a high success rate with transplantation.
Due to the symbiotic relationship with the fungi in the soil in which they grow, disturbing a Lady Slipper will place it at risk for loss. Very few plants will actually survive the transplantation process.
Only about 5 percent of transplanted Lady Slippers will survive.
Lady Slippers are threatened from individuals removing them from their natural habitat.
This activity has a negative impact on the populations of these plants. Lady Slippers are threatened by collection, which has a strong impact on the breeding populations of these plants.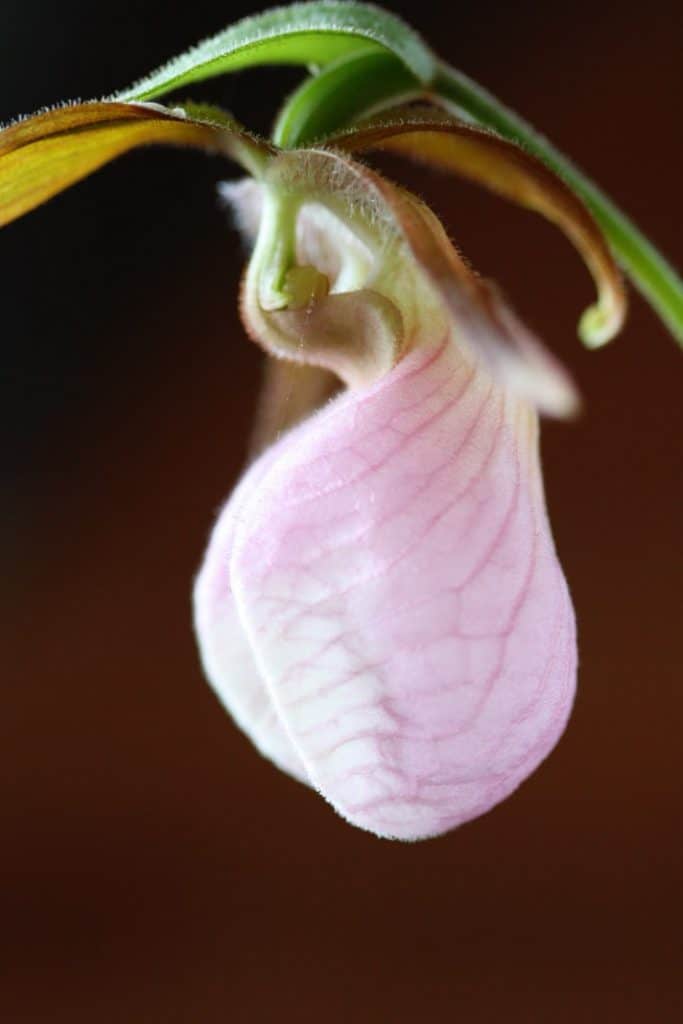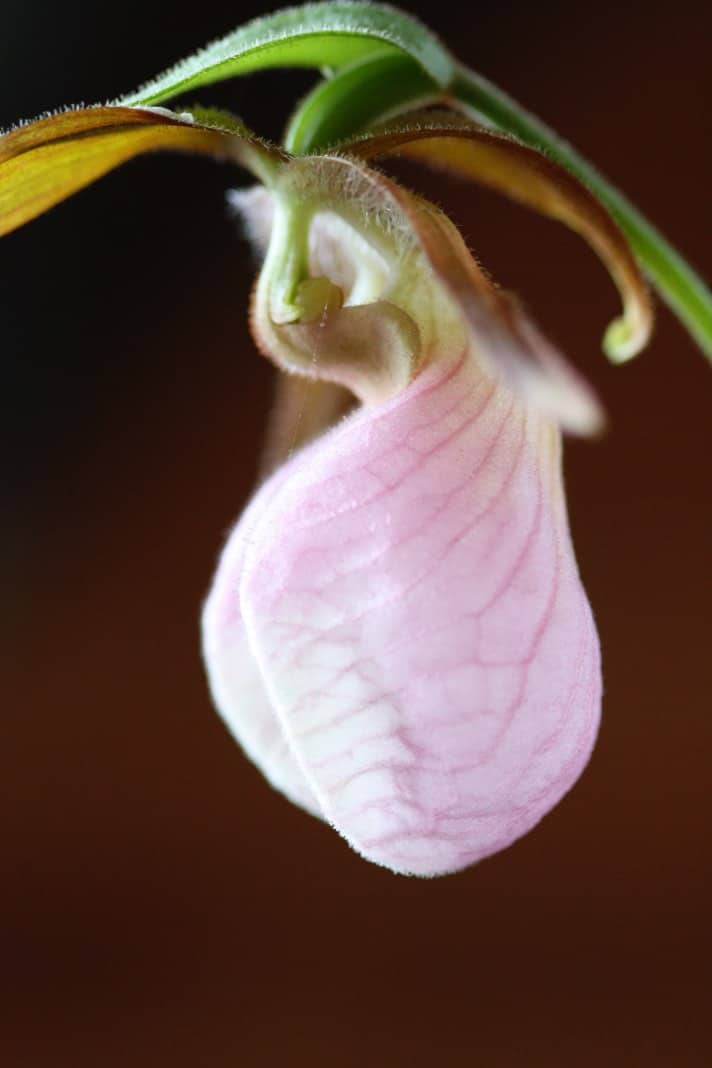 I hope that you found this post helpful in answering the question- Can you pick Lady Slippers?
In summary:
Lady Slipper Flowers should not be picked, as every flower is important in the lifecycle.
Lady Slipper plants should not be transplanted, as this activity places the populations at risk.
We can all play a role in protecting Lady Slippers. If you find a patch take lots of photos!
Enjoy the beauty of the plant in it's own environment and habitat.
Teach the children to protect this very special orchid.
Have you ever found a patch of Lady Slippers growing in the wild? If so we would love to hear about it!
Other Posts You May Like:
How To Grow St. John's Wort- Is There A Risk?
How To Grow Comfrey And Use It In The Garden
How To Grow Oriental Poppies In The Garden
PIN IT FOR LATER!